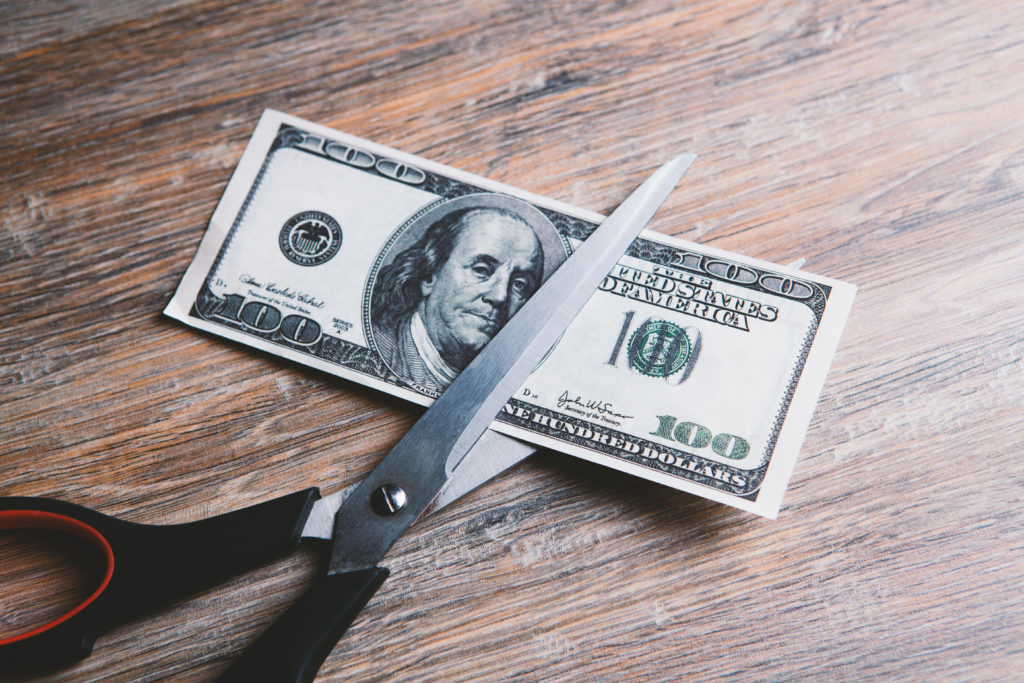 Are Online Degrees Cheaper
Students looking to pursue their education often wonder about the expense. With the cost of schooling continuously growing, it can quickly get discouraging. Many people have heard that getting an online degree can be a little cheaper, but how true is this? Are online degrees cheaper, and how can you tell?
Is an online college cheaper?
For most people who are used to attending a brick-and-mortar university or college, the answer is typically yes. This is because online rates are often cheaper. After all, students don't have to travel to their destination and the resources are accessible remotely.
Many people also wonder are online degrees cheaper? That depends on the institution and the major. While some majors don't have additional expenses to incur, some majors have additional workbooks and items they need to be successful, even when obtaining an online degree.
Although many colleges and universities have increased the prices of online college classes they are ultimately cheaper because so many people are opting to go that route due to the ability to live and attend from anywhere in the world and save on moving expenses. Depending on the level of education a student is pursuing, financial scholarships are an option that can assist with the costs of actual tuition prices. Some students also obtain student loans to help with these costs.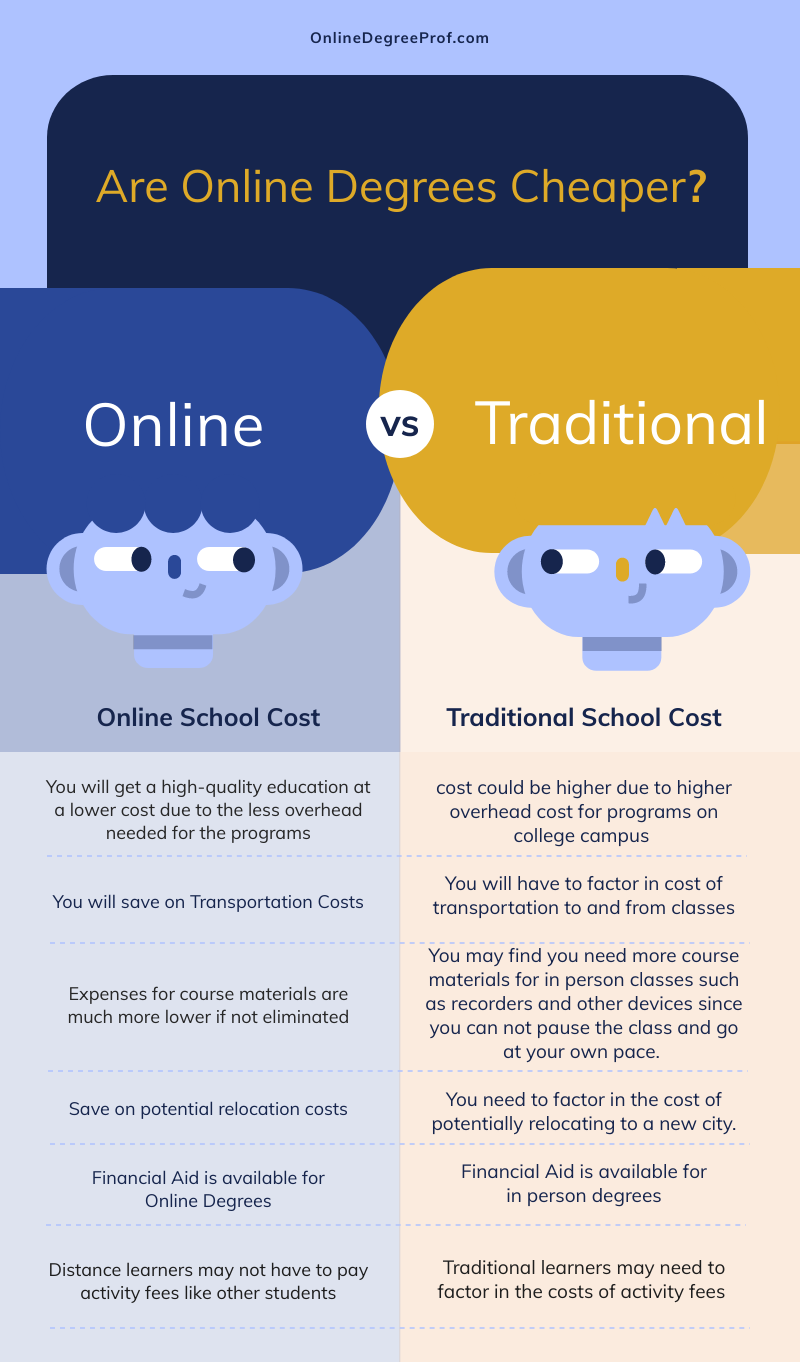 What is the cost-effectiveness of online education?
While it is still a significant investment in time and money, online education may ultimately be cheaper. While some Universities have found ways to make online courses less expensive per student, the cost may also depend on the number of students enrolled. The more students enrolled, the larger the savings for the university. Additionally, if the courses are offered throughout the year, the recurring income savings can be passed onto students.
Fee structures for online classes are continuously changing, so distance learners may not have to pay activity fees like other students, which can be a huge savings. Completing a degree online without having to go to a brick-and-mortar does has significant cost savings while providing the same level of post-graduation support. Students who complete online degrees still get the same level and quality of education without the costs to be sure.
Do colleges and universities charge more for online classes?
In most states, the average cost per credit for in-state tuition is lower than the per credit cost for on-campus programs. However, it is also not unheard of to have colleges and universities charging the same for both online and in-person classes, even though the online students never set foot on campus, but you save so much more in other cost as mentioned before.
Is cheaper better?
Doing a budget analysis will help students determine the answer to the question is online college cheaper. In addition to having a technology fee, there are other fees colleges and universities may impose on students who are attending online. While some students may pay a cheaper rate if they are taking online classes and live in-state, it may not be much of a difference once all the costs are tabulated.
Getting an online degree is a personal choice. It is really up to the student depending on the amount of money they have to spend for their education, what grants and financial aid they qualify for, and whether they want to incur the expense of student loans. Students who are taking online classes for a career change may have more flexibility in their options and cost may not be as important. They may not ask are online classes cheaper because they have the income to pay for those classes with or without financial aid.
It is always best to research the college or university of choice to see what they offer and whether their online education costs are reasonable. This can help the student determine what option would be best for them to pursue, and whether or not the costs of getting an online degree work within their overall budget.