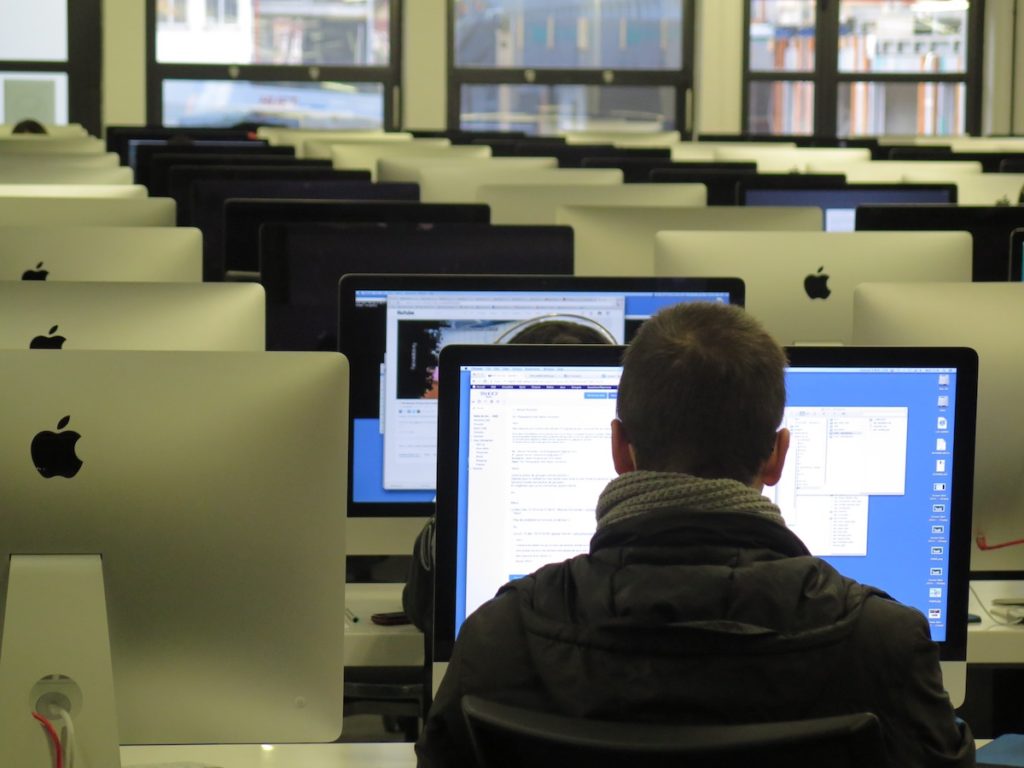 What Kind Of Computer Do I Need For An Online Degree?
A post-secondary online degree or certificate is a good choice if you wish to further your education or you want to take college courses to advance your career. The benefits of an online degree are many: course work can be done when it is convenient for you, proximity to a college campus is not necessary, and the costs may be lower than attendance at a brick-and-mortar school. There is a trade-off, of course. You must own a relatively recent model computer that is running newer versions of software. In addition, you will need a particular set of computer skills in order to successfully participate in a distance course.
Computers
Online course content is delivered using a learning management system, and this will determine the type of computer you will need. In most cases, using a PC running a recent version of Windows is best. Most online courseware supports the Mac operating system, but the potential for technical problems is greater with a Mac. A distance course will include a great deal of on-screen reading, so it is essential to have a monitor that is large enough to display several paragraphs of text at once and is positioned for comfortable viewing. Of course, a fast and reliable internet connection is critical.
Alternatives
It is theoretically possible to do coursework on public computers at places such as libraries or community centers. But that eliminates one of the major advantages of online classes, that you can do your school work at any time that is convenient for you. Being limited to specific hours of the day and days of the week will be difficult. Also, you may need to make an appointment and your time may be limited, often to one hour only. However, it is a good idea to identify other computers that you may use in an emergency. Doing your school work on a cell phone, no matter how advanced, is not practical.
Peripherals
A printer is nice, but not necessary. There is evidence to suggest that reading from paper is more effective than reading on a screen, so printing some course content might be helpful. Also, you may find it easier to proofread written assignments using a paper copy. Printing out the details of a long assignment will allow you to check your progress without having to switch from one document or web page to another, which can be distracting.
Keep copies of everything you submit in class until after final grades have been posted. Technical problems occur without warning and it may be necessary to resubmit some work you have already turned in. Either internal or external storage is fine, provided it is reliable and accessible.
Software
You will need to have and be able to use a word processing program for written assignments. Depending on the subject matter, other software may be required, such as bookkeeping programs for accounting classes or design programs for art classes. It is a good idea to check out the course requirements well before the first day of classes so that you are prepared.
While assignments are usually submitted through the course room, it may be necessary to send or receive documents or graphics files by e-mail, so be sure that your e-mail program can handle large attachments, and that you know how to use it.
An online degree can be a significant stepping stone in both your personal and professional life. It takes work, determination, discipline, and commitment. The right equipment and the ability to use it efficiently and effectively will go a long way toward achieving your education goals.