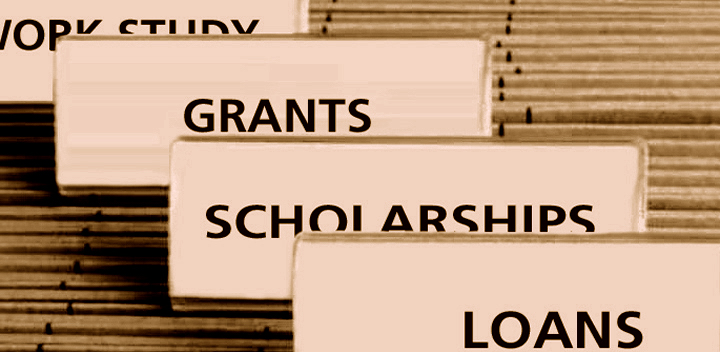 Is There Financial Aid For Online Degrees?
Online degrees are both convenient and efficient ways of obtaining your college degree. A common question among those interested in seeking their degree online is how to pay for it.
Financial aid can be found through a number of mediums including from the school, scholarships from private companies, non-profits, or religious organizations, and the state and federal government. Obtaining private financial aid depends on the institution's individual requirements which can be found on their websites or by calling their financial office. Federal Financial Aid is available for both online students and on-campus students, as long as the program is accredited.
Accreditation
The first step to obtaining federal financial aid for an online degree is ensuring that your program has been accredited by the Department of Education (ED) or the Council for Higher Education (CHEA). This accreditation makes the program automatically eligible for federal funds. To check if your program of interest is accredited, you can search for your program on ED's institution accreditation page. If you can't find your program listed there, try the following steps to ensure the degree in question is accredited:
• Explore their website– Accreditation is typically listed on the "About" page. Verify that the accreditor listed is recognized by the Department of Education and CHEA's list. If it is not an approved accreditor, or no accreditor is listed, request more information from the school.
• Look for regional vs. national accreditation– Accreditation is either regional or national. A major red flag of a fraudulent degree is if you see "international accreditation" associated with the school. This type of accreditation doesn't exist.
• Search accreditation history– Search on the council or department's website for the accreditation history of the program you are looking into.
• Find programmatic accreditation– Make sure that the specific degree program of interest is accredited. This too will ensure that your specific degree in question is eligible for federal funding, not just the general online degree institution.
Applying for Federal Student Aid
Once you have ensured your program is accredited, obtaining federal financial aid is the same process as if you were attending the institution in person. The eligibility requirements for Federal Student Aid are also the same for both on-campus and online students. To apply for funding, simply fill out the Free Application for Federal Student Aid (FAFSA). This form is filled out each year that you desire funding. Once you have filled out your first FAFSA, the website saves your information making it easier for you to renew your form each year. You will be sent an email notifying you once your federal aid package has been awarded.
Types of Federal Student Aid
• Stafford Loans– These loans have fixed interest rates and are either subsidized or unsubsidized. A subsidized loan is based on your financial need and typically has a low interest rate that you are not charged with until after you finish your degree. An unsubsidized loan is not based on financial need but still has a low interest rate. With an unsubsidized loan, interest starts the minute you accept the money. This means you will have payments to make while in school.
• Grants– This is also known as "gift aid". Grants do not have to be repaid. They are given when a family doesn't have the financial resources to cover college tuition costs. More information on the specific grants and their eligibility requirements can be found on the Federal Student Aid website.
Financial aid is available to all students, especially those seeking an online degree. Explore every option and you will find the financial aid you need.