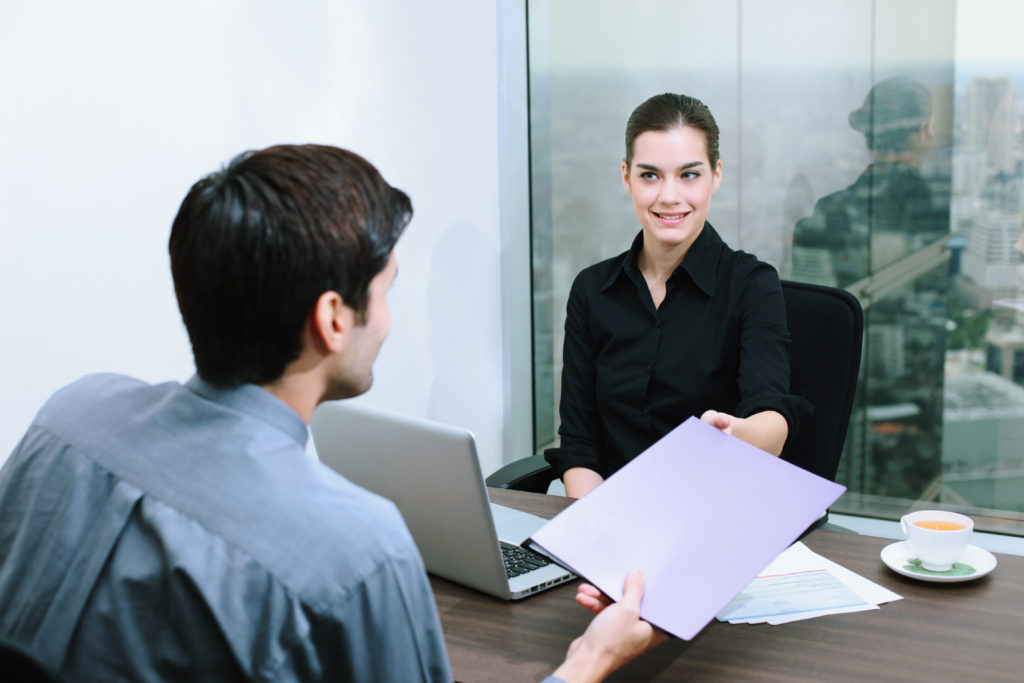 Most Affordable Online Human Resources Bachelor's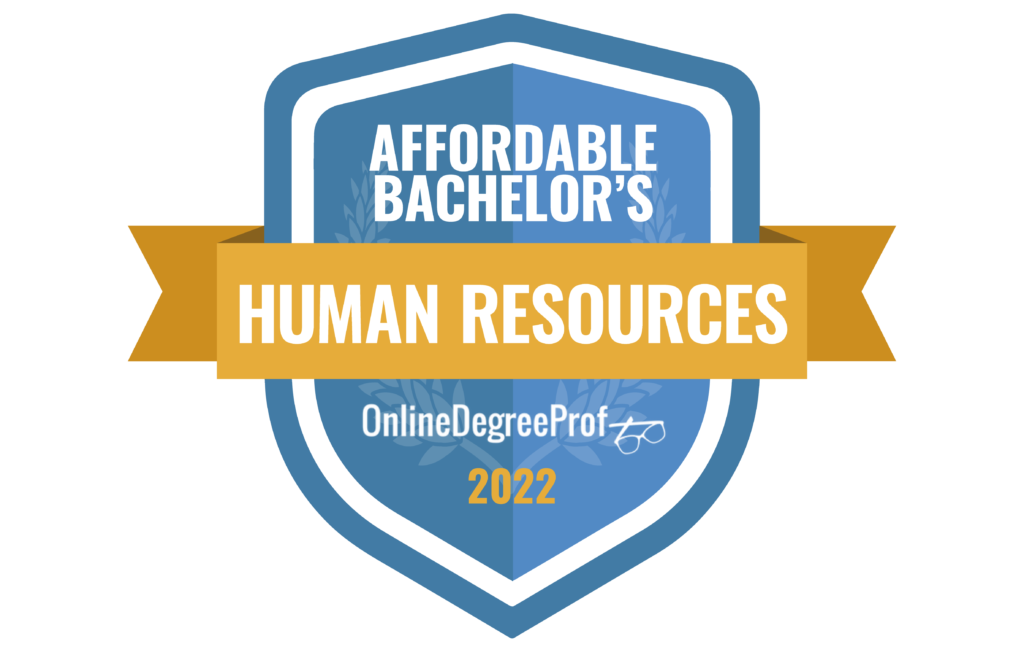 Today, secondary education is more accessible than ever. Students can enjoy the flexibility of taking traditional classes on campus, working from home with online courses, or creating a combination of both through hybrid programs. This new level of flexibility allows students to seamlessly work education into the rest of their lives without disrupting other obligations and responsibilities.
Not only do these options give students greater freedom with their schedule, but by using online options, students can also create a more affordable educational experience. Online degree programs do not come burdened with the same price tag as a traditional campus degree. Housing, food, and other expenses can be cut out of the educational budget.
Online degrees for human resources are a popular educational path. According to the Bureau of Labor Statistics, careers in human resources are projected to grow by 6% in the next 8 years (1). With a median hourly salary of over $50.00, human resource management is a promising career path. Not only does this career offer job security and job growth, but finding online degrees for human resources is now easier than ever.
HR positions require a high level of communication skills in addition to formal education. HR professionals specialize in communicating with employees and employers to make sure that the dynamic between the two stays healthy and functioning. HR professionals are also responsible for hiring and training new employees, which requires the exchange of a great deal of new information. Communication skills are a must for this type of career.
Methodology
This ranking list of the most affordable online bachelors in psychology is a consensus ranking, which combines information from IPEDS and Niche. The ranking data for each program was averaged and placed on a 100-point scale to reveal each degree's Consensus Score. To break any ties, the base tuition of each degree was used.
1. University of Illinois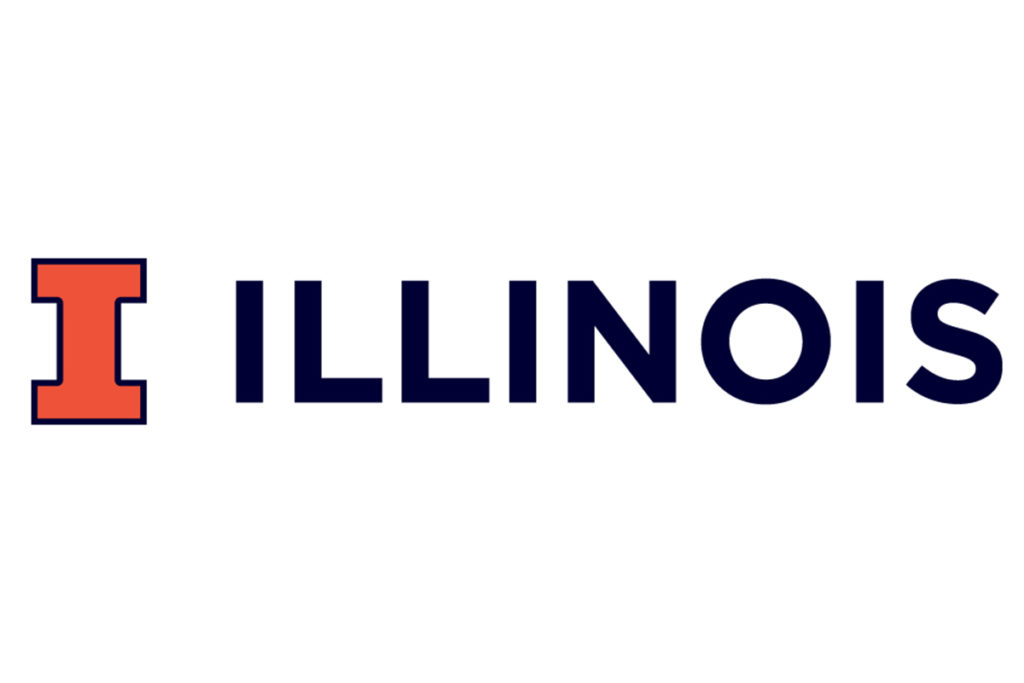 The University of Illinois offers an online Bachelor's degree in Human Resources that is one of the best in the area. Students can take advantage of a flexible schedule and continue to work while they learn the necessary skills to manage the most valuable resource a business has. Being able to successfully manage the human resources of a business requires a good education. Enrolling in an online Master of Human Resources and Industrial Relations will give you that education and provide you with everything you need to be successful in your career.
The University of Illinois is one of the most well-respected universities in the Midwest. Students who choose to attend the university have access to many of different resources they can use to not only find the right job, but begin to build their career in the process. The faculty and staff are chosen for their years of experience and the level of commitment they offer to each of their students. The university takes great pride in being able to offer a welcoming learning environment for students who enroll online or choose to attend class on campus.
2. Stony Brook University

Stony Brook University offers an online Bachelor's degree in Human Resources that students can rely on to provide them with everything they will need to be competitive in this fast-paced career field. A human resources degree includes skills that allow you to match employees with possible job opportunities that will allow them to further their own careers. An MS in Human Resource Management also gives them a chance to expand on their career options to maybe include a specialization.
Stony Brook has gained international recognition for its research and management programs. It offers the best course curriculums and educational resources available. Faculty members go to great lengths to provide each student with the one on one attention they need to fully understand the courses they are studying. Students who graduate from Stony Brook are guaranteed to receive an education that goes above and beyond their expectations on every level.
3. University of Connecticut

The University of Connecticut has online Bachelor's degrees in Human Resources for students who want to work in a field where they can help others. With a human resources degree, a student can help employees find jobs that best match their own skill levels and experience. The skills they receive will guide them along their career path. By earning an online MS in Human Resource Management, students are able to work toward their career goals while they maintain a full work schedule.
The University of Connecticut is one of the most well-known and prestigious universities in the New England area. State of the art online learning platforms are used to give students who are working full-time an opportunity to earn their degrees and take on new challenges in the workplace at the same time. By providing valuable resources and faculty members who can provide the necessary encouragement, the University gives students every opportunity to succeed in their chosen career field.
4. Western Carolina University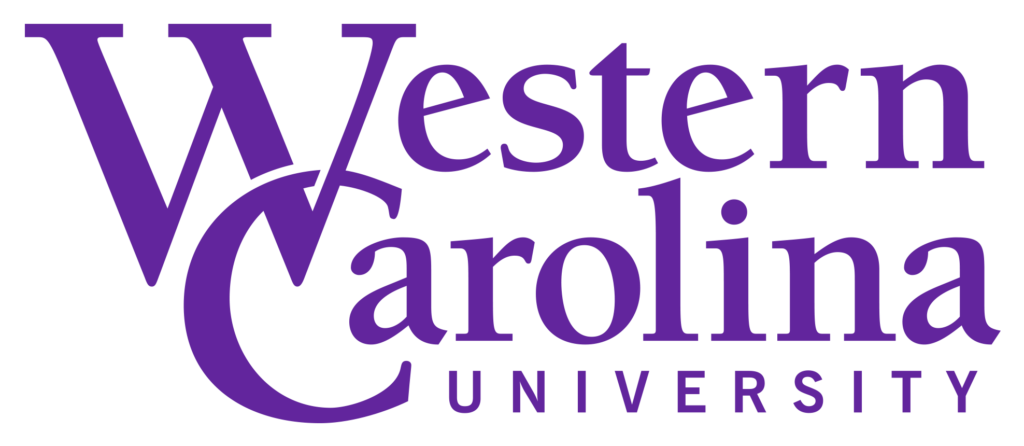 Western Carolina University offers an online degree program that will allow students to explore more career options than ever before. Choosing a human resources career is a great way to explore several different employment options. With a Master's degree in Human Resources, a graduate can take advantage of career opportunities at the management level. Earning their degree online gives them the flexibility to gain experience at the same time allowing them to move up even faster.
Western Carolina University is one of the most well-respected schools in the University of North Carolina system of schools. As one of the older schools in the system, WCU offers students a level of academic excellence that often exceeds their expectations. With the encouragement and support of the faculty members and staff, students can take advantage of career options they may never have had if not for pursuing an online education. An online degree program makes everything much simpler.
5. Clemson University

Clemson University offers online degree programs that allow students to pursue career options in the Human Resources career field. Human resources includes many different employment opportunities ranging from management to job training to public relations. An online Master of Human Resource Development degree will give students a chance to continue working while going forward with their education. The flexibility they enjoy when attending school online offers them a chance to gain the experience they need.
Clemson University has a long-standing tradition of being one of the most popular universities on the east coast. The curriculum offered by the school has everything a student will need to advance their careers. Faculty members can utilize valuable resources to help students get the most out of their online educational experience. No matter what online degree program you choose, you will be able to use what you learn to break down barriers and take on new challenges.
6. Saint Joseph's University

St. Joseph's University offers the most advanced online degree programs available in the Pennsylvania area. Understanding the strategies involved in the human resources field will provide graduates with the ability to help employees find their own path. They can create training plans as well as customize benefits packages. With an online MS in Strategic Human Resources Management, a graduate can advance upward in the ranks, accepting new responsibilities and taking on new challenges.
St. Joseph's University has been around for over 150 years. As a private Jesuit university, students are able to explore their faith while attending school. The school boasts an 80% graduation rate that ensures students will be kept engaged throughout their time at the school. The university uses one of the most advanced online learning platforms available. The platforms can be accessed from almost any device and allow students access to their educational materials whenever it is most convenient for them.
7. Villanova University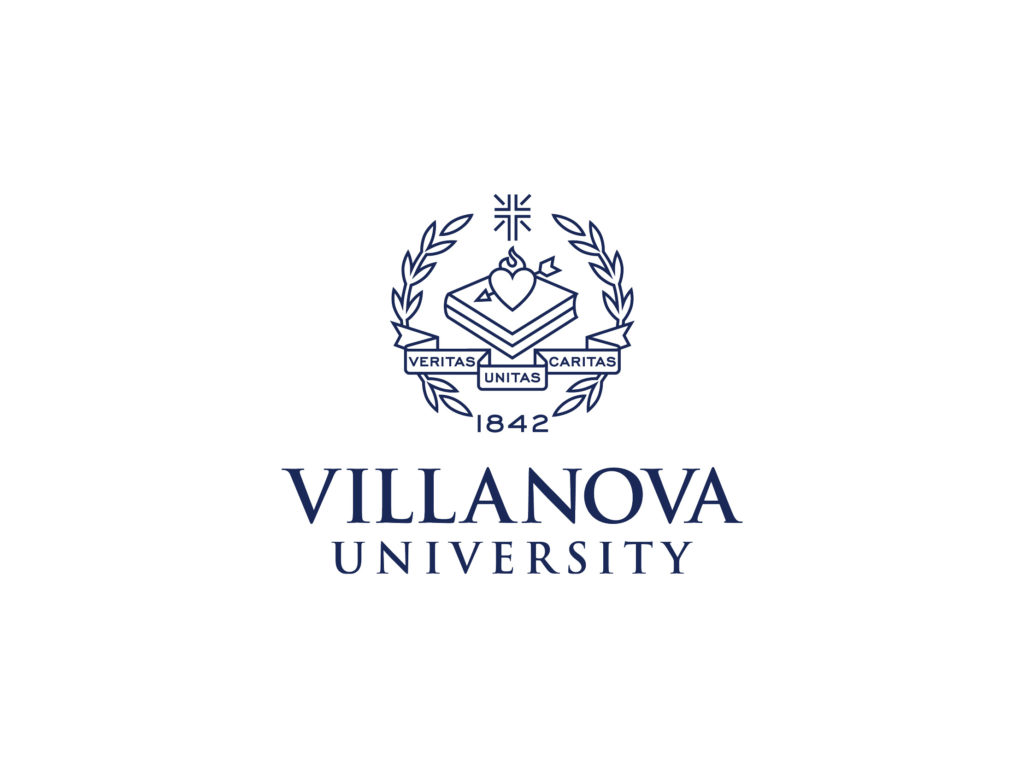 Villanova University offers online Bachelor's degree in Human Resources programs for students who are ready to take the next step. Advancing their education by enrolling in an online degree program is the best way to keep moving forward and still being able to support and care for their family. If a student has advanced far enough, then earning an online MS in Human Resource Development may be the next step. The final decision is usually made when the student has to choose between staying at work or going back to school.
Villanova University is not only known as one of the top athletic schools in the country, it is also one of the most academically advanced in terms of technology and curriculum. Faculty members are hired based on their ability to not only teach but inspire students to excel in whatever they attempt. Through the use of one of the best online learning platforms, the university offers each student the ability to take their classes when it best suits their needs.
8. University of Arkansas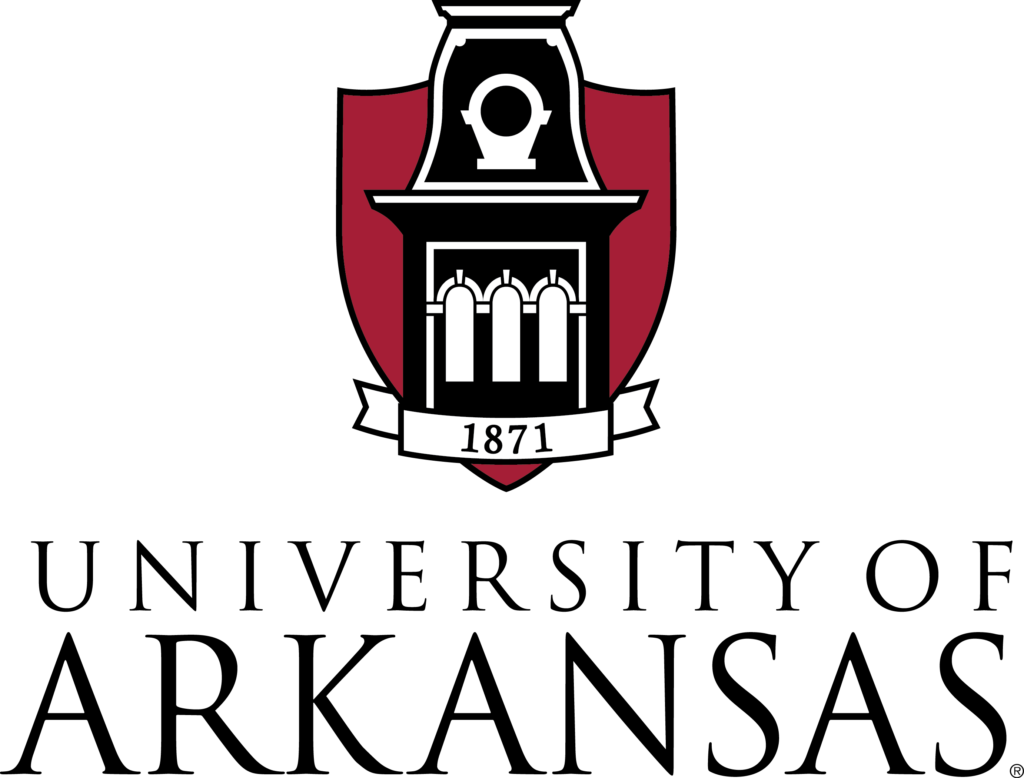 The University of Arkansas offers online degree programs that are designed to provide students with a wide variety of skills that can be used to help others achieve their career goals. Matching one employee's skills with a specific job opportunity not only benefits the employee, it also benefits the employer. Being able to fill job openings by allowing current employees to move up lets them know they are valued. Earning an online MEd in Human Resource and Workforce Development Education is the best way to accelerate your career journey.
The University of Arkansas is one of the most advanced universities in the state and offers customized degree programs for students who want to be more successful in their careers. Faculty members are able to provide the encouragement and support the student needs to face any obstacles they may find in their path. The university has almost 150 years of heritage and tradition to rely on as it continues to work with students to provide them with a solid foundation to build their careers on.
9. Penn State World Campus

Penn State World Campus is one of the most advanced schools of higher learning that offers online degree programs. Students are offered unique opportunities that will allow them to take advantage of career options while they are still in school. Online learning programs provide all of the skills and opportunities while being allowed to work provides the experience. With an online MP in Human Resources and Employment Relations, students can begin to identify traits and skills that will help other employees find their niche.
Penn State World Campus offers online degree programs that will allow students from all over the world to have the opportunity of a life time. With the state of the art technology that is used to enhance the online learning platform, students can study from home or abroad. Faculty members from all over the country are able to add their own personal touches to every class they teach. With Penn State's rewards for academic achievement, students are guaranteed to receive a quality education.
10. New York University

New York University is one of the best schools for earning an online degree program. Students who choose to enroll in online degree programs have flexible schedules and are able to work at almost any job they want while they are attending class. Being able to work and go to school at the same time offers the benefit of experience along with education. An online MS in Human Resources Management and Development gives students a chance to explore a career in management while they are still in school.
New York University was established almost 190 years ago. It is a private university that offers m any of the most advanced online degree programs available. Students can turn to faculty members who bring many years of experience to the table, giving them an opportunity to learn from a new perspective. Throughout the university's long history, students have continued to thrive due to the school's excellence in academics.


What Can I Do With An Online Degree in Human Resources?
An online bachelor's in human resources will help to prepare you for work as a human resource manager or prepare you for work within a human resource department. These professionals help to organize and execute administrative tasks within a company or an organization as pertains to the hiring, training, and ongoing support of the employment staff.
Tasks can include:
Hiring, evaluation, and training of new staff
Organization and delivery of employee benefits programs
Problem-solving issues that arise between employees and employers
Handling employee discipline and mediation issues
Work to train and educate employees and employers on equal opportunities issues
Work to train and educate employees and employers on sexual harassment policies
Resolve harassment and discrimination issues
Other responsibilities specific to the organization
What Types of Jobs Can I Get With a Human Resource Degree?
Within the human resource field, there are many different types of job opportunities. Becoming an HR Manager or director is only one position, and will often require a Master's Degree in Human Resources and several years of experience. If you are just now looking into this career path, there are other job options available.
It is important to familiarize yourself with the many job titles which can exist within the HR field. Some companies get creative with these job titles, so it may not be easy to tell at first that the title is an HR position.
Here are a few of the most common job titles associated with human resources:
Employment Specialists work within a company to execute the hiring process, bringing on new employees.
Human Resource Assistants will work under the HR director to document and organize absences, complaints, terminations, benefits, performance reports, and other administrative tasks.
Human Resource Coordinators work under the HR director to organize new employee orientation, training, and development.
These positions often go by many names, which is why it is important to familiarize yourself with common job titles within the HR field. Here is a list of other commonly used HR position titles:
Human Resource Specialists
Human Resource Recruiter
Human Resources Generalist
Recruitment Manager
Employee Relations Manager
Labor Relations Specialist
Online degrees in human resources can help prepare you for entry into these, and many other HR positions.
How Much Can I Make With a Human Resource Degree?
Before investing time and money into your online degree, you will want to consider how much money you will be able to earn in that career. This can be an important consideration, especially if you are taking out student loans to pay for your education.
Because there is such a wide range of positions available within this field, there is also a wide range of salaries as well. The top-paying positions within human resources would include HR managers and directors. These professionals make an average annual salary of $120,000 according to the Bureau of Labor Statistics (1).
Other HR positions under managers and directors still enjoy a stable salary of approximately $40,000 annually according to job experts at Glass Door(2).
You May Also Enjoy Reading: