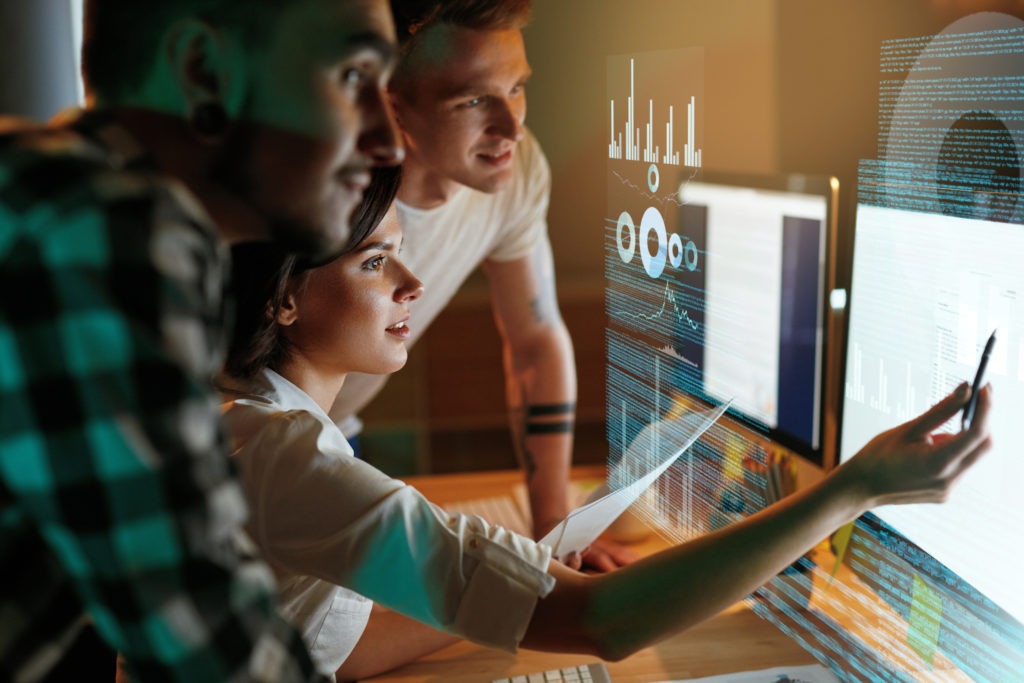 Affordable Online Bachelor's In Software Engineering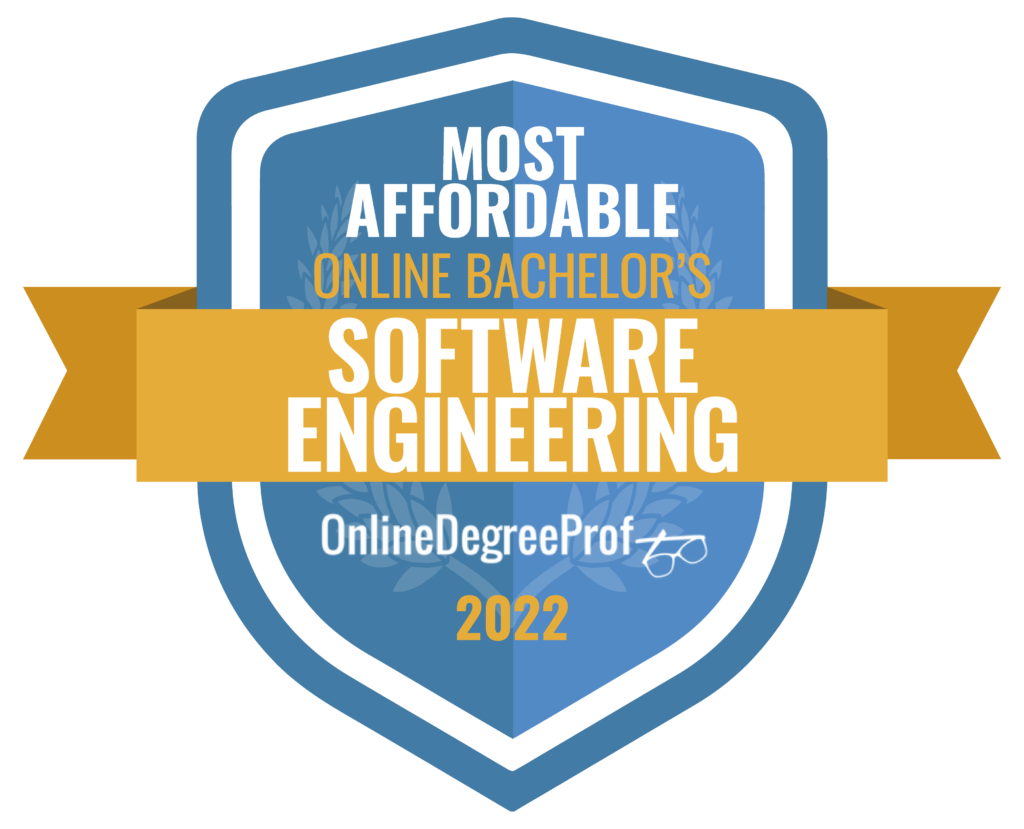 Are you interested in learning more about where to find Affordable Online Bachelor's In Software Engineering? Software engineering isn't a single thing, it's a concentration that can apply to any of several types of software development and systems architecture. By having a goal, an applicant can start their search for an affordable degree online program that fits with their goals. That narrows down the choice and leaves behind those programs that wouldn't work well for someone.
There's a misconception that all degree online programs have a lower cost than their on-campus counterparts, but that's not always the case. Also, even when pursuing a degree online, there are still extra costs beyond tuition.
Applicants may still have to pay for books and materials. Degree online programs offered by colleges and universities still have different tuition costs depending on if the applicant lives in the same state as the school or not. The difference between the two costs can sometimes make an enormous difference.
Some schools don't charge differently for in-state and out-of-state students. Some schools even have lower tuition costs for online students. This all means it's a good idea for applicants to shop around and not jump at the first thing they see.
Some online degree programs can also come with fees for several reasons, such as technology fees, access fees, and application fees. In addition, the applicant will want the right type of equipment for their class.
That means they will need a computer or laptop that can handle the classes and handle the potential work they will have to do on their computing devices. This also means a source of reliable internet connectivity and other things to facilitate the needs of the class.
Methodology
This ranking list of the most affordable online bachelors in Software engineering is a consensus ranking, which combines information from IPEDS and Niche. The ranking data for each program was averaged and placed on a 100-point scale to reveal each degree's Consensus Score. To break any ties, the base tuition of each degree was used.
1. Florida International University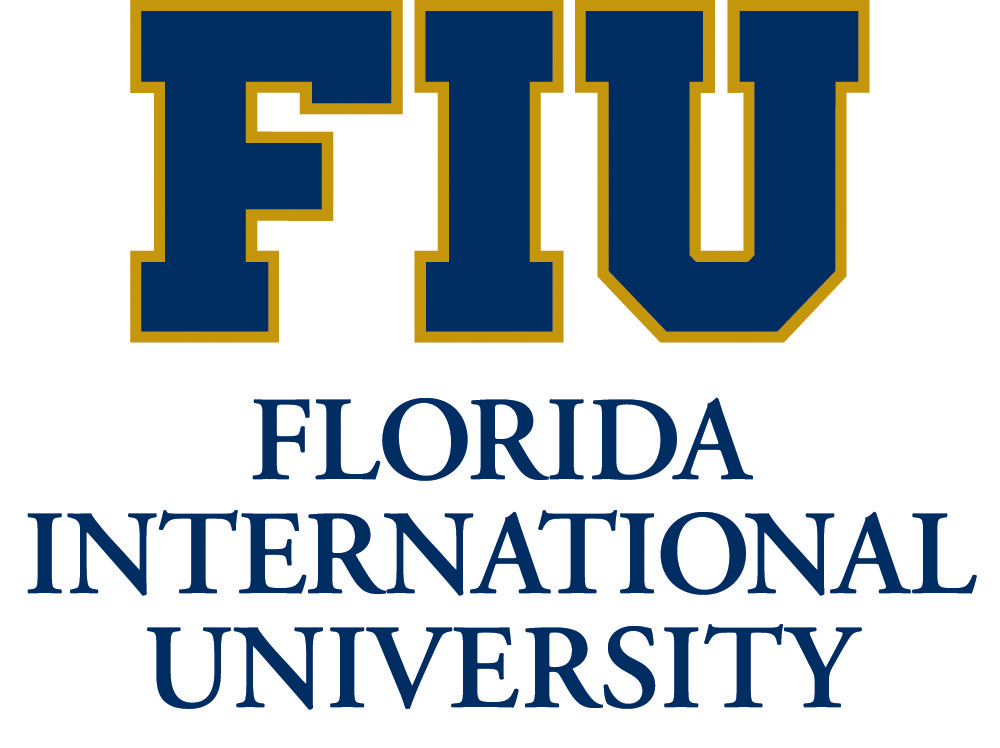 FIU's online bachelor's in software engineering helps students build their knowledge of the digital invention. The program emphasizes the practical use of technology across various industries. This online bachelor's degree software engineering includes training in software engineering, hardware architecture, the integration of hardware and software, instrumentation, signal and image processing, and networking. Students earning their degrees online at FIU gain a firm foundation and contemporary instruction in this important field. Logic, practical knowledge, and reasoning are vital to becoming an effective software engineering professional. Students apply complex concepts to solve real-world problems. So, graduates emerge ready to compete in an ever-changing industry. The program emphasizes communication and continuous learning.
FIU is the number two ranked top public university in Florida.
2. Oregon State University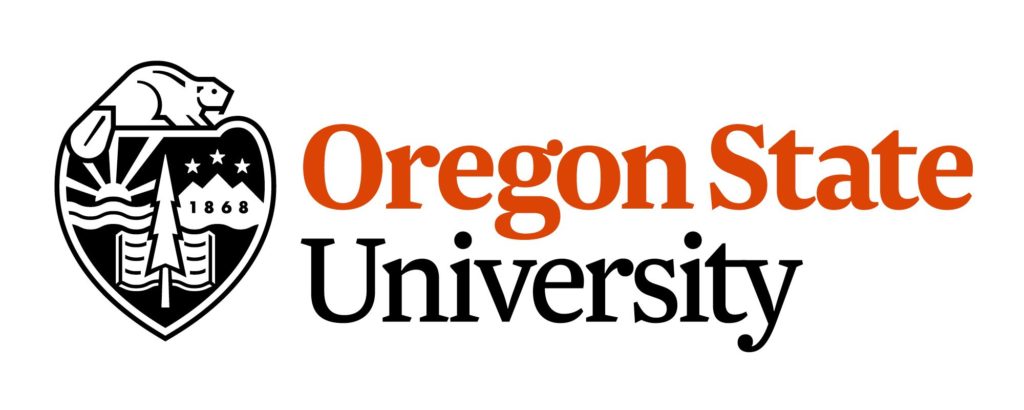 Oregon State University has an excellent online bachelor's degree in software engineering. Students earn their degrees online through the university's School of Electrical Engineering and Computer Science. Learners have opportunities to meet industry professionals and build their portfolios. This online bachelor's in software engineering focuses on applied computer science. Students can also opt to specialize in cyber security. OSU has cultivated a world-class faculty team well-known for research and innovation. Further, Oregon State is a regionally accredited university. The school accepts 82% of those who apply and enrolls nearly 19,000 undergraduate students.
According to U.S. News and World Report, Oregon State is among the top 10 campuses.
3. The University of Illinois at Springfield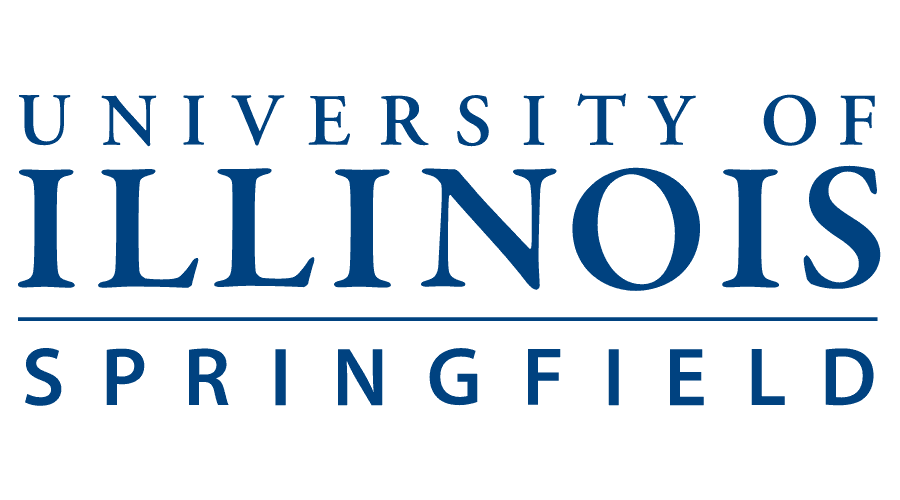 Many students choose to pursue their bachelor's degree in software engineering at the University of Illinois at Springfield. This degree online prepares graduates for job opportunities in computer science. Students become familiar with the various technical knowledge required by today's employers. As part of a flexible online bachelor's in software engineering, students gain the knowledge they need to complete graduate studies in computer science or related fields. Undergraduate students can also specialize in system security, which teaches them the latest techniques for finding and blocking hackers and other bad actors. The University of Illinois at Springfield is a well-respected public university. Located in Springfield, Illinois, it enrolls 1,800 undergraduate students. Students who wish to study at the school face moderate competition. Illinois's acceptance rate is 77%. Although there are dozens of majors to choose from, some of the most popular include computer science, business, and psychology.
Up to 96% of students receive some form of financial aid, making this one of the most affordable programs available.
4. Pennsylvania State University World Campus

An online bachelor's in software engineering from Penn State University World Campus opens the doors to careers in many industries, including communications, medical, business, aerospace, and other industries. Students who choose to earn their degree online also gain the flexibility of setting their own study and testing schedules. Pennsylvania State University World Campus' online bachelor's degree in software engineering helps students develop sought-after skills such as the development, testing, and design of quality software solutions. Faculty members use techniques and principles proven to help students grasp engineering, computer science, and mathematical analysis. Innovative applications help computers perform tasks better and faster. With a Penn State BS in Software Engineering, students gain a firm foundation in the field. This program blends software construction, project leadership, and general computing skills. It produces a more rounded graduate ready to take on entry-level jobs or pursue graduate studies in computer science or related fields.
At PSU World Campus, 81% of students surveyed said that it's easy to get the classes they need and want, despite the university's large size.
5. Western Governors University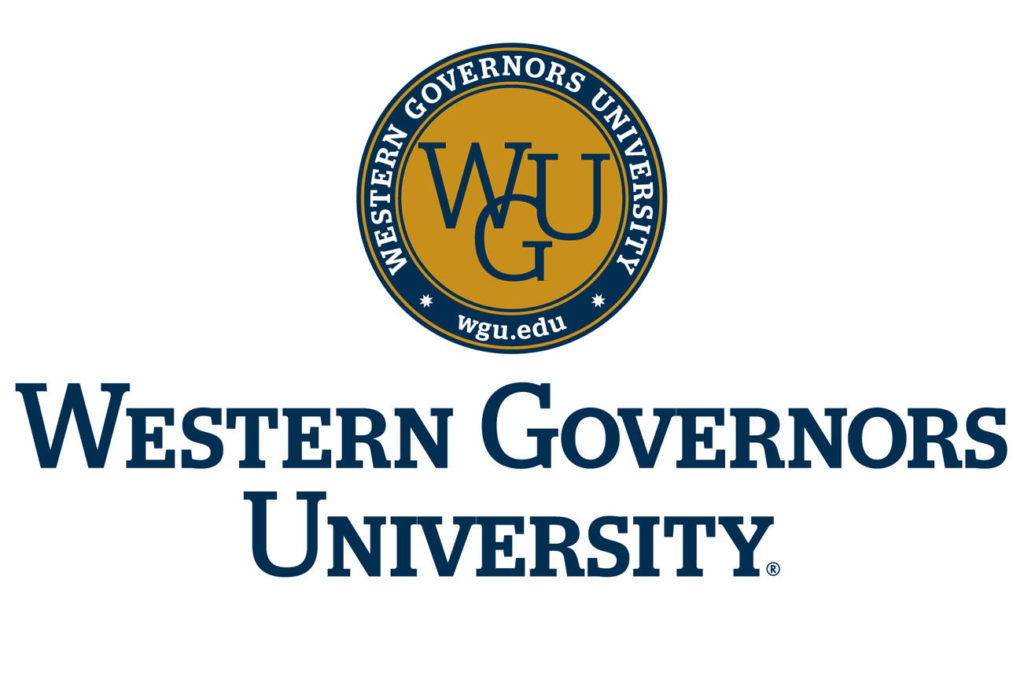 Western Governors University has an online bachelor's degree in software engineering that produces outstanding software developers. Students pursue their degrees online and emerge ready for enterprise-level jobs. With an online bachelor's in software engineering, students greatly expand their employability in technology fields. WGU has two tracks that students can choose from. One track allows students to become familiar with Java, which is important in integration and online computing. The other track focuses on C#. Upon completion of the program, students will know how to program in their chosen languages. Students who have a hard time deciding on their track may want to consider that C# is used by big tech companies in Silicon Valley, Boston, New York, and Seattle. Enterprises using Microsoft as part of their infrastructure configuration also need competent programmers fluent in C#. On the other hand, Java is essential for internet applications, phones, and computers.
Western Governors University is ranked fifth among the best value colleges in Utah.
6. Husson University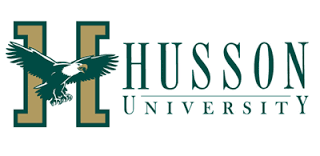 The online bachelor's in software engineering offered by Husson University allows students to earn their degrees online. Tablets, computers, and phones have changed the way we live and communicate with one another. An online bachelor's degree in software engineering provides the skills needed to create innovative solutions and secure an entry-level position in this lucrative field. Students can also choose a track concentrating in integrated technology, available fully online. Husson students master skills needed to create, generate and modify the software at an enterprise level. They also learn to create specialized utility programs. All tracks also highlight the importance of understanding the needs of the customer. Knowing how to identify and solve problems and analyze data help students secure positions with hiring managers.
Approximately 96% of graduates find employment or gain acceptance to graduate school within one year of completing their degree at Husson, making this a smart investment.
7. Bellarmine University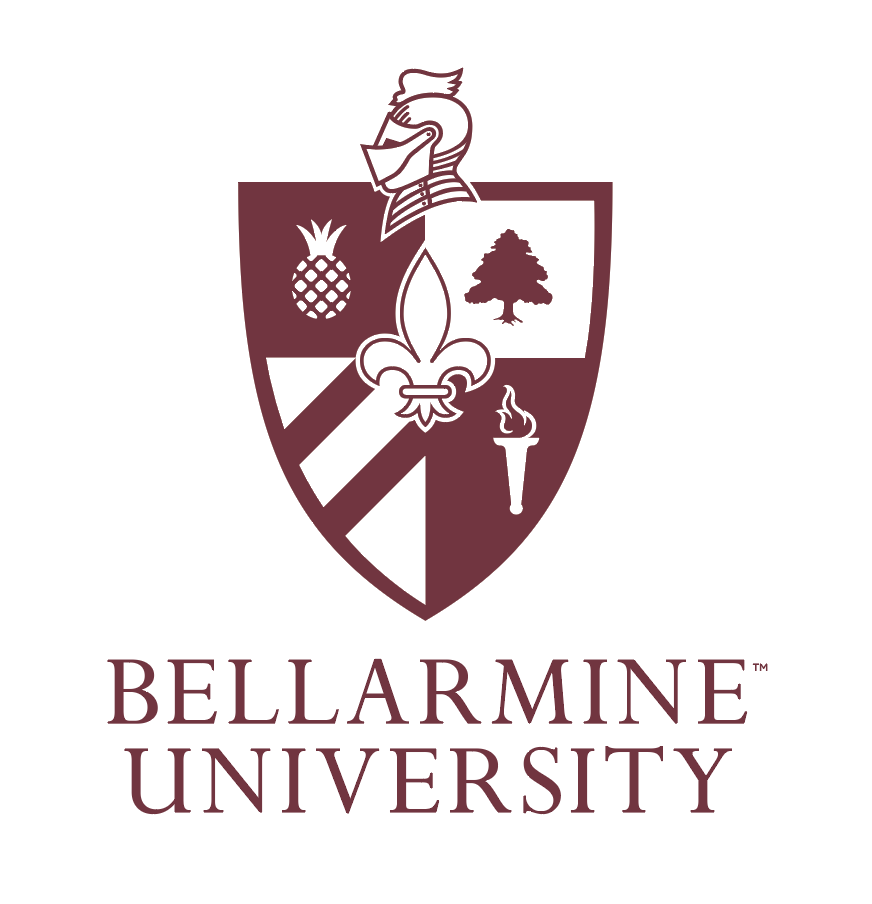 Bellarmine University's online bachelor's degree in software engineering prepares students to write software applications in numerous languages. Those who successfully complete the requirements for the degree master skills needed to identify software requirements and complete them effectively. This online bachelor's in software engineering helps students master modern software engineering tools. It includes professional ethics instruction related to creating software programs. In the final class, students can either work on a long-term project or finish a capstone project. Coursework includes relational and non-relational database concepts. Additionally, instructors focus on helping students become well-rounded in various programming languages, concepts and styles.
Students earning this degree online can also take an internship coordinated by the Bellarmine Career Development Center.
8. Davenport University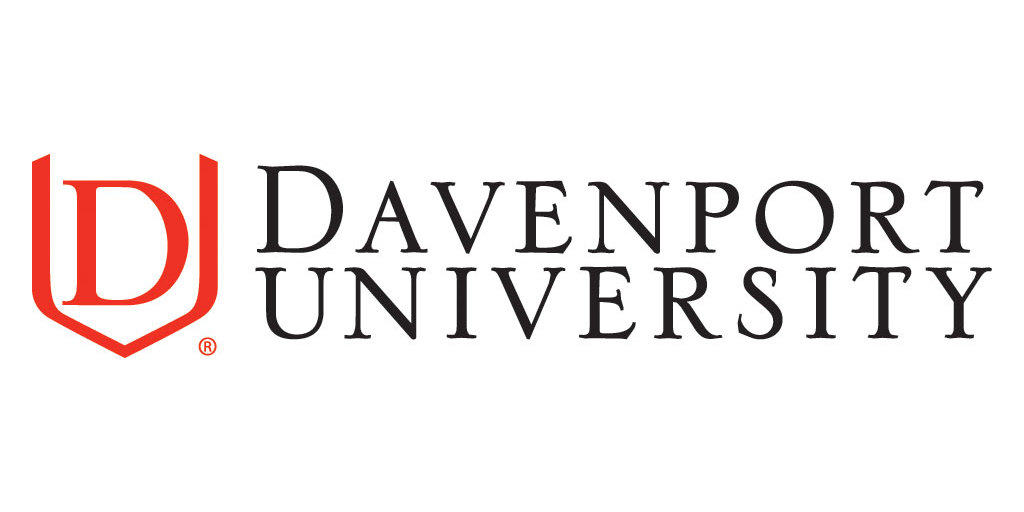 Students who choose Davenport University's online bachelor's degree in software engineering develop a broad range of programming and computational skills. This online bachelor's in software engineering imparts mastery of some of the hottest programming languages, including C#, C++, and Java. Students who choose to get their degrees online have the flexibility of setting their own study schedules. This versatile program includes well-rounded courses such as finance, data analytics, and project management. Therefore, graduates develop a strong sense of both business management and software development. Students take classes in object-oriented programming, taking advantage of the school's top-ranked programming curriculum. They also take a mobile course to learn how to develop and test mobile applications. The online nature of this program makes it easy and convenient for students to study where and when they have time. Although this is a demanding program, students can maintain their current jobs or family commitments thanks to the flexibility of online learning.
Many students take math minors to develop a broader background for computer technology careers.
9. Saint Leo University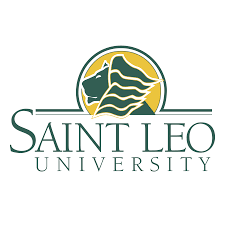 Saint Leo University has an online bachelor's in software engineering that prepares students to enter the fast-paced information technology field. Earning this degree online results in a BS in Software Engineering. This online bachelor's degree in software engineering combines both fundamental and theoretical knowledge. Most importantly, students learn what they need to know about networks, computer hardware, software architecture, and databases. Highly qualified instructors come from a range of computing backgrounds. The program emphasizes communication in both coursework and interactions with instructors. Small class sizes ensure that digital students have access to instructors for a high-quality educational experience.
Approximately 100% of students attending Saint Leo university receive some form of financial assistance, making it even more attractive to students with limited access to pay for classes.
10. Bellevue University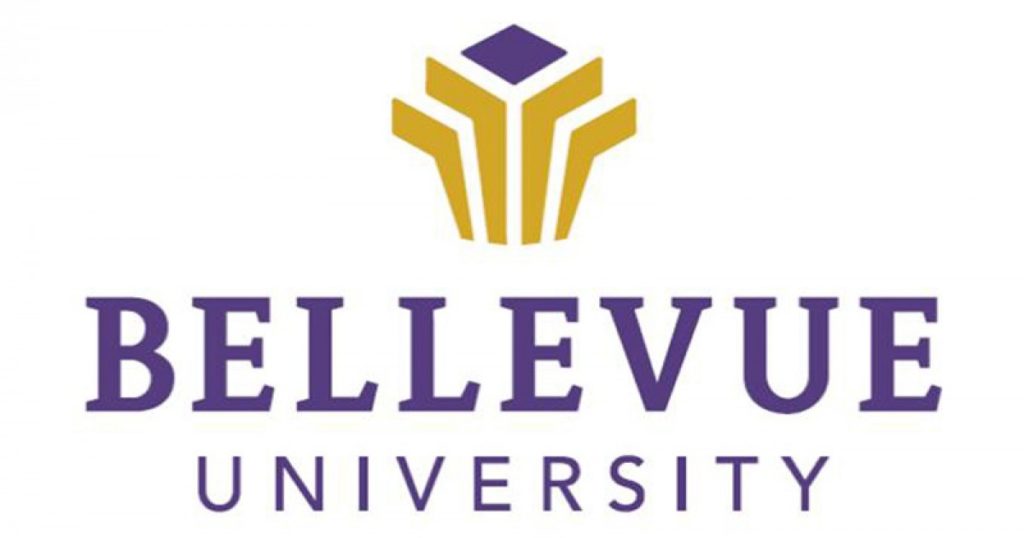 Bellevue University has an online bachelors in a software engineering program that results in a bachelor's of science in software development. This online bachelor's degree in software engineering provides a comprehensive background in software engineering, including introductory programming through complex database design. Students who pursue this degree online gain hands-on knowledge and experience that helps them master computer science theory and execution. Graduates complete the degree with a portfolio of work ready to show to prospective employers. Bellevue focuses on teaching students both the hard skills and soft skills needed to succeed in a career in software development or management. Some of the skills emphasized include problem-solving, critical thinking, and data analysis. It also includes courses in computer programming using Python. Additionally, students will master the language syntax of Java programming. Other programming languages and concepts include web-based concepts such as PHP, CSS, HTML, and JavaScript. Students also learn Java Enterprise Edition (JEE) skills.
Bellevue University is ranked 12th among Nebraska's best value colleges, making this an attractive choice for budget-minded students.
How Can I Afford a Software Engineering Degree?
Software engineering is an in-demand field, so it's natural that many people would like to find an affordable way to become a part of that particularly robust industry. There are several ways to make a degree more affordable. A degree online program can often afford someone both the best education and the most affordable online degree for software engineering.
Unlike a few other professions, software engineering benefits from an online environment. As software engineering deals with applying engineering, architecture, and design to applications that will exist on computers and other computing equipment, it makes sense to approach software engineering education from a digital platform.
Applicants should use all the methods of getting an online software engineering degree that is available, no matter their income level. Here are a few ways to find the most affordable bachelor's in software engineering.
Is a Online Degree for Software Engineering Cheaper?
An online degree for software engineering that's cheaper than others isn't worse than others. No matter the cost of the degree program, many of the same rules will still apply. Applicants will want a program that has good standing, some form of accreditation, adherence to established standards, and alumni the school can point to like people who achieved success through the program.
Accreditation and adherence to standards are especially important. If the program has the backing of or follows the standards set by a professional organization in the field, then it's an online software engineering degree that's worth considering. In addition, an educational environment that adheres to things like ASTM, ANSI, ISO, or IEEE standards. These standards speak to academic quality, which is important for software engineering.
Accreditations can help someone narrow down their choices to just those that will give them the best value for their money. Accreditations for software engineering can come from any of several places, but no matter where it comes from, it gives applicants a chance to look the accrediting group up and see if the standards set by the group will lead to an excellent education.
How To Take Advantage of All Financial Aid Programs
By now, many people know there are a host of programs out there that can help someone pay for tuition in a few ways. Grants, financial aid, loans, tuition reimbursement programs, sponsorships. Scholarships, competitions, and other sources of funding exist. Applicants should treat finding these sources of potential help seriously and do their due diligence in researching them and applying for every single one they can.
It's easy to see that affordability has a lot more to do with the quality of the education and its value as an investment far more than the initial tuition cost. Still, when applying some of these affordability suggestions, it's possible to find both a very good and very affordable online degree for a software engineering program.
For those who want to go beyond undergraduate studies, all these same considerations would still apply if pursuing an online masters in software engineering as well.
Related:
Best Careers with an Analytics Degree