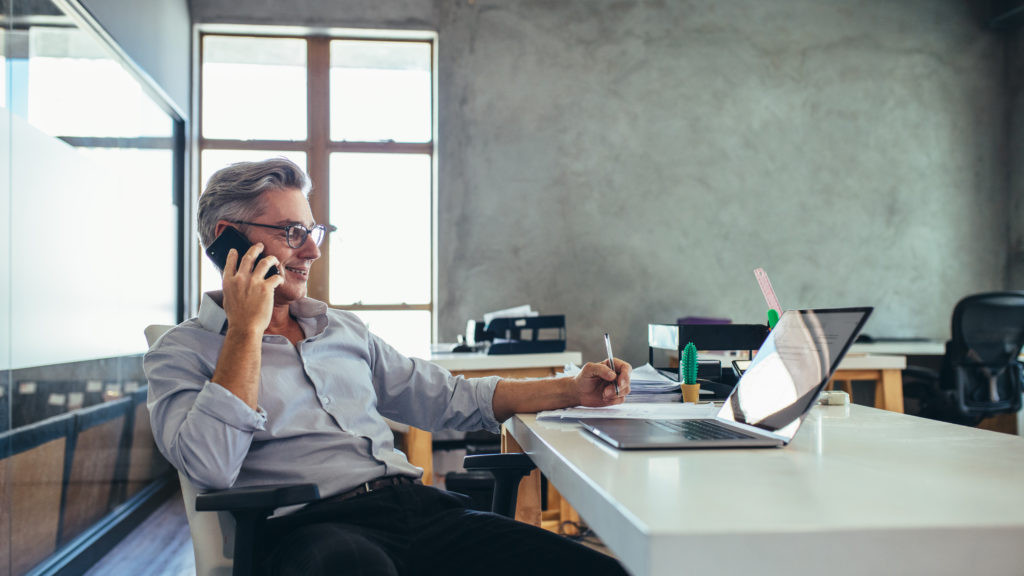 What Are The Benefits of an MBA?
Is it Worth Getting an MBA?
Getting an MBA is worth it if you have plans to work in a professional role for your career and want to climb the corporate ladder. In this instance, there are multiple benefits of an MBA in terms of aiding your career and earning potential. You have advanced management skills, stronger knowledge of how your specific industry operates, and skills that your peers may lack. When you earn an MBA, you essentially hit the ground running, and you're more likely to earn promotions along with a higher salary sooner than had you decided against getting your MBA.
Should I Get My MBA Online?
The answer to the question of "is an online MBA worth it?" is yes. Many prestigious universities offer online MBA programs which makes it easier for students to access a quality education than ever before. You can realize the benefits of an MBA from a highly rated school without the need to uproot your life to attend a physical campus. Attending an online MBA program also has benefits that include the fact you don't have to pay for transport to get to a campus, you can maintain your current employment, and you can attend when it's convenient for you. You can return to school to earn an online MBA and manage your daily life without a lot of disruption.
What Kind of MBAs are There?
The definition of a manager is someone who has been put in charge of a group of people and supervises their work. It's a role found in every industry that requires an individual to watch over the productivity of people who are assigned to perform specific tasks. Earning an MBA enables someone to be more effective in their role as a manager in their chosen industry or as a generalist. However, your undergraduate degree is going to direct you in terms of the area of study that you choose for your MBA program. There are more than 30 MBA specializations you can study, but chances are good that you'll pick one that fits your needs the best. Some of the different types of MBA specializations include:
General Finance
Operational Management
Entrepreneurship
Strategy
Marketing
General Management
Management Consulting
There is no wrong or right type of MBA to specialize in. Rather, it's finding the specialization that makes the most sense for you to build your career upon.
Does Getting an MBA Help Me Find Employment?
Yes. Getting an MBA helps you directly and indirectly with finding employment. One aspect of earning an MBA is becoming part of an extensive alumni network. Alumni of an MBA program tend to hire people from their school because they're already familiar with the type of education you've undergone. That means you'll integrate well within their organization, are easily brought up to speed with your job duties, and speak the same business language with one another. You spend less time figuring out how to engage and more time getting down to business because you're in sync with those who hired you.
Can I Work in Positions Other Than Business?
Yes, you can work in fields and industries that aren't financed, consulting, sales, or investment-related. You can work in the social services, emergency management, medical and health fields, public relations, and more. The skills you learn during your education are ones that can be applied anywhere there's a need for a skilled manager.
How Does Getting an MBA Affect My Salary?
An MBA is an advanced degree that teaches you how to be an effective leader and manager of an organization. Not everyone has the ability to learn and hold these skills and be effective at doing so. Employers who want their organization to be run effectively are willing to pay a higher salary to someone who can take control of a division or group and guide employees. To that end, employers pay an average of 25% more to someone with an advanced management degree. The more experience and education you can bring to a managerial role, the more money you can earn.
What's the Average Annual Salary for an MBA?
The average salary for someone who holds an MBA depends on the area of management you're working in. In other words, if you're working in the educational or social services fields, you can earn anywhere from $49,000 to $78,000 a year. Entering into the world of sales can get you a salary of $132,000 while working in advertising and management averages about $141,000 per year. Your potential salary is highly dependent on the field that you seek to enter as a managerial candidate.
You May Also Enjoy Reading: