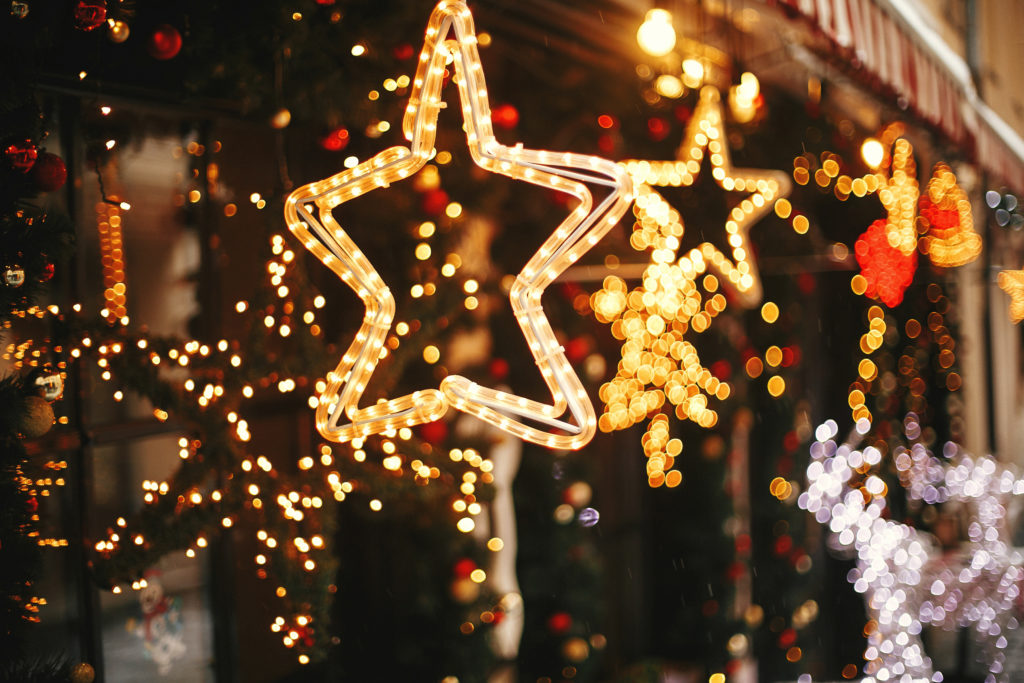 Best College Christmas Towns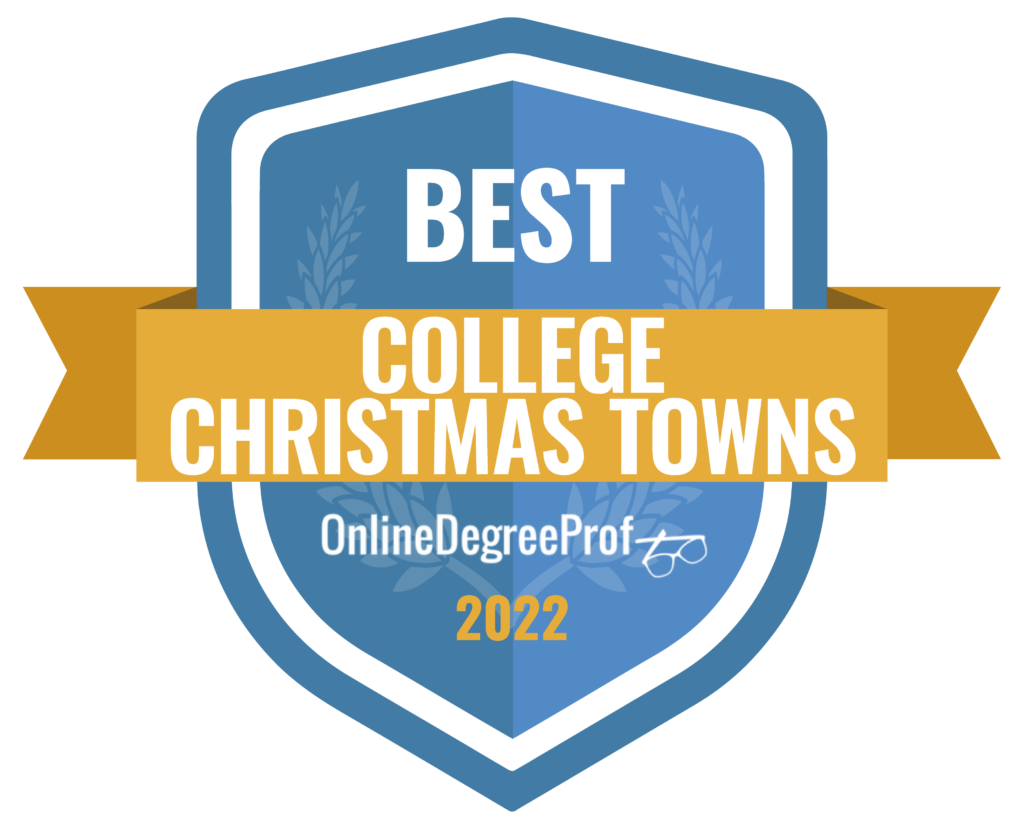 It's almost that time of year when Christmas cheer is around every corner. Nothing is more magical than being in a small college Christmas town where it's cold and picturesque. From Christmas festivals to caroling by the locals, every event is special. Light shows, gathering in the town square for Christmas tree lightings, and traditional sentiments help create an ambiance that makes others flock to these Christmas towns. For college students who don't leave to go home until well into the Christmas season, having a guide to get them around town to enjoy the sights and get into the Christmas season makes a difference.
From parades to Santa's sleigh, residents, and visitors young and old love the charm of Christmas. These college Christmas towns help embody the meaning of what it truly means to Have a Holly, Jolly Christmas every single year. The beauty of some of the best Christmas towns is that everyone participates. Corporate entities have drive-through lighting areas, complete with employees dressed as if they worked in Santa's Village. When you have an entire town embracing the concept of Christmas, amazing things happen.

So, what makes a great Christmas town? Think Hallmark. The dreamy, beautiful towns filled with snow blanketing homes and businesses, Christmas music being played in the streets, holiday boat shows where the weather permits, and a comprehensive winter wonderland designed for everyone to enjoy. Whether staying in a luxurious chalet or tagging along on a Christmas hayride or toboggan, there's a reason to smile. While Christmas is what you make it, the residents of these Christmas towns go above and beyond to celebrate.
If you're looking for ways to embrace the holiday spirit, these Christmas college towns offer that and so much more. We list 25 college towns with the most remarkable Christmas displays or local holiday festivals and events.
1. St. Augustine, FL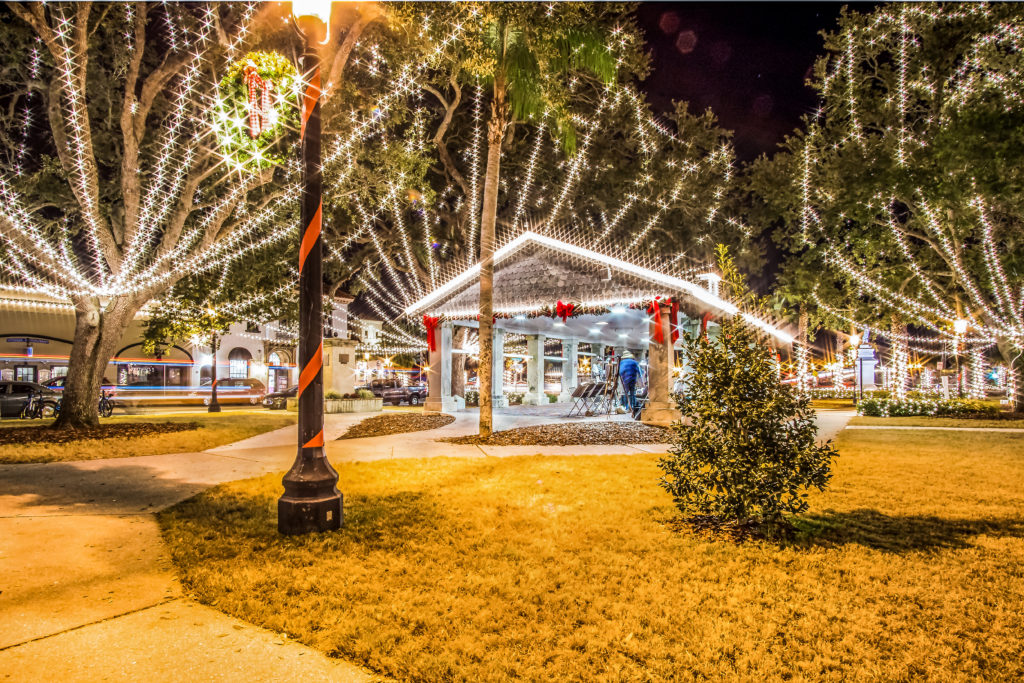 Christmas memories take place even in sunny Florida. Students at Flagler College can still enjoy how college Christmas events gives them something fun to do. Known for the town's commitment to having a gorgeous landscape for Christmas every year, the entire town helps in decorating. Florida's oldest city, St. Augustine gives a new definition to the term 'tropical' Christmas. Night of Lights is the showcase event in this area covering almost 20 blocks. This event has been named by National Geographic as one of the top 10 holiday light displays in the world. In addition to the Night of Lights, The Plaza del la Constitucion and the Bridge of Lions are attractions you cannot miss. Additional amazing activities to do during this time of year is taking a boat ride to see all the decorated homes on the water, taking a trolley tour, a train, or carriage through the streets.
2. Annapolis, Maryland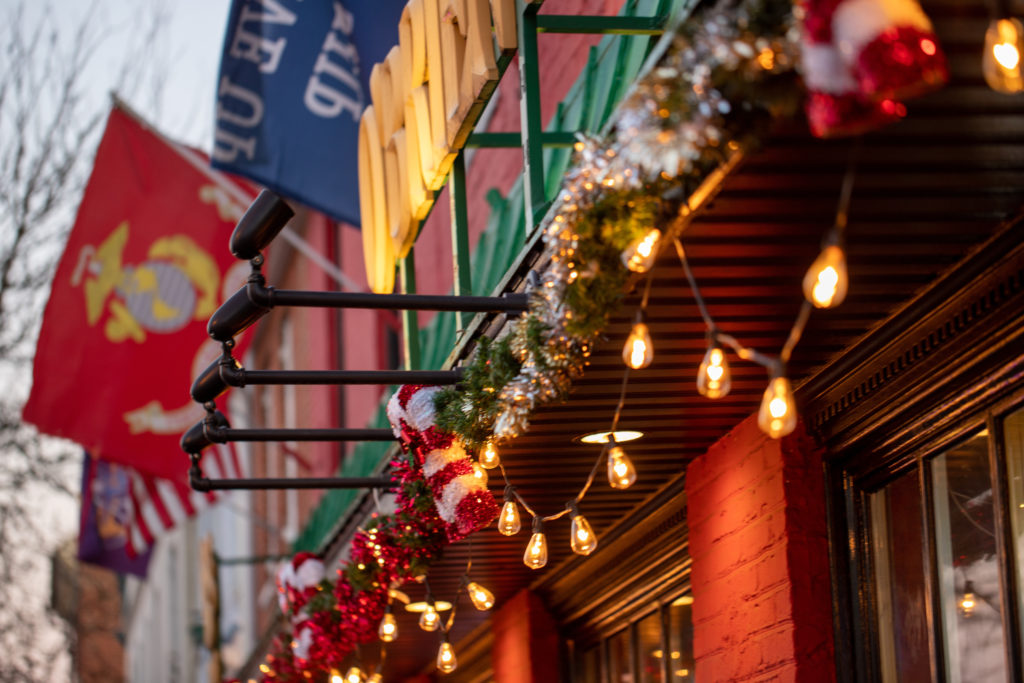 Annapolis does things differently this time of the year, with a nod to the historical charm of Christmas towns, and students at St Johns College are in for a holiday treat. One of the main attractions is the London Town and Gardens is transformed into an illuminated light wonderland, with residents and visitors able to enjoy the lights, fire displays, gather around the fire pits and make smores while drinking hot cider. With the area having its own historical charm, this area casts a glimpse into what Christmas towns looked like centuries ago. Activities go on throughout December, with treats at the William Paca House and Hogshead, a dramatic reading of A Christmas Carol at the James Brice House, a Christmas tour of the Hammond-Harwood House, and a Holiday Candlelight Stroll to learn about the historic holiday traditions. The celebration in Annapolis wouldn't be complete without the Eastport Yacht Club Light Parade.
3. Dahlonega, Georgia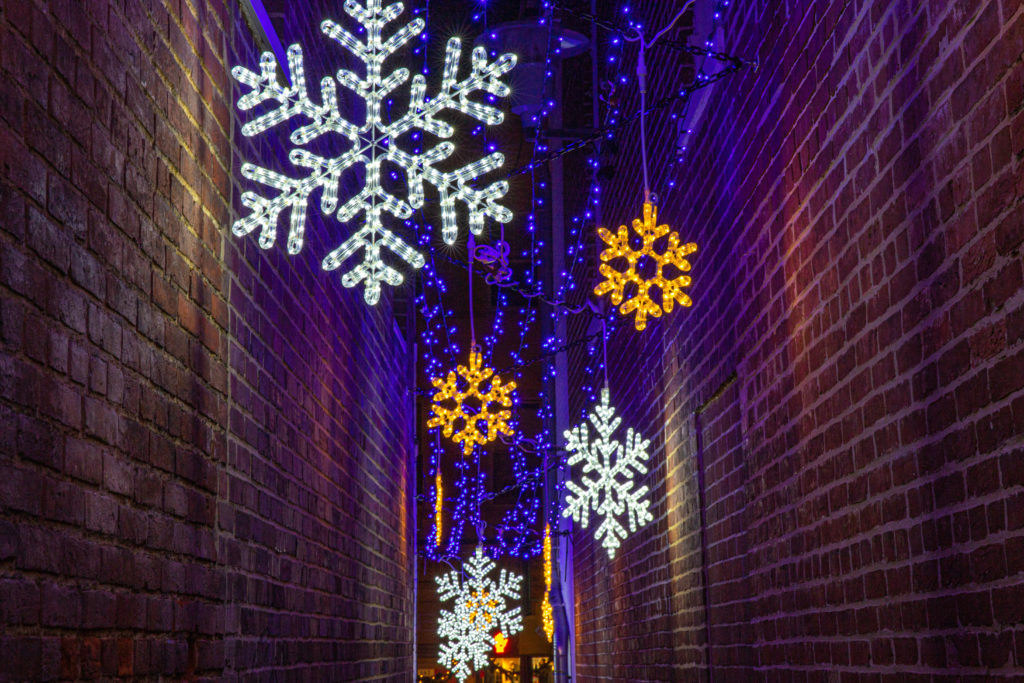 Dahlonega is known for its old charm reminiscent of a Hallmark movie or card. Named one of the best Christmas towns because of its festivities, the locals take this time of year very seriously. In November, everything kicks off with the Dahlonega Old-Fashioned Christmas, complete with lights, events, and of course, Santa. From the lighting of the Christmas tree and lights in the town square to the old-fashioned Christmas parade, there's always something going on. Christmas carolers go around the town singing, free hot cocoa is given out on the regular in the town square as people shop, and the Holly Theater always has its yearly production of "Twas the Night Before a Christmas Carol." Amicalola Falls is another area where residents can drive up and look down over the town with all the lights and fanfare. What makes this town so special is its authenticity. They actually film Hallmark Christmas movies here! Students at the Dahlonega Campus for the University of North Georgia are in for some serious Holiday magic.
4. Fredericksburg, Texas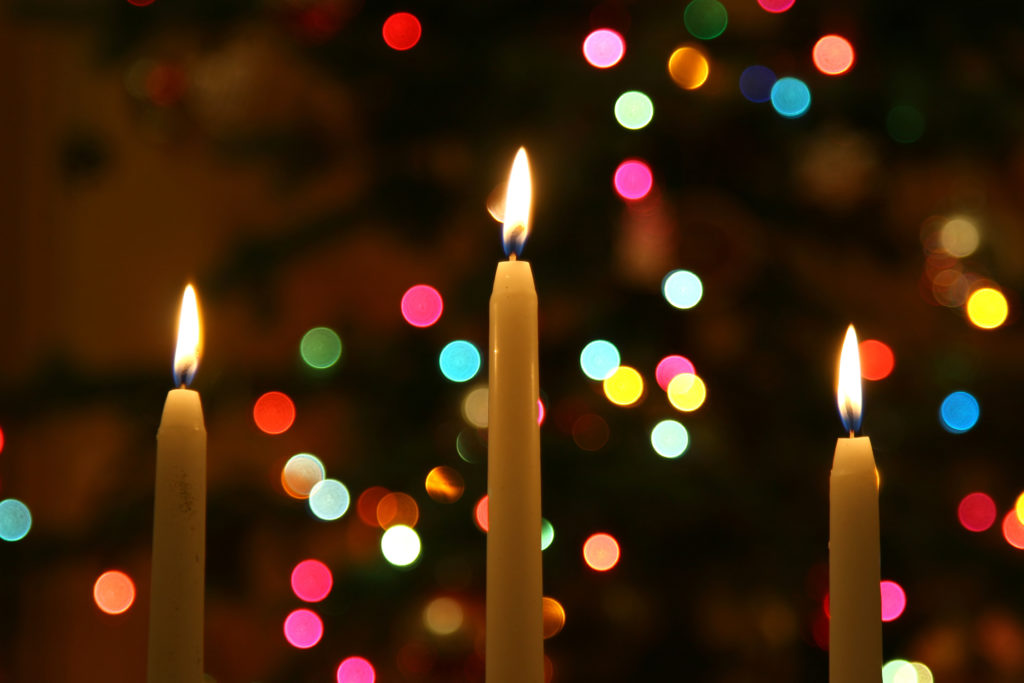 Texas Tech takes the lead in this college Christmas town with their yearly Carol of Lights event that draws in over 20,000 students and locals. As one of the oldest Christmas traditions at Texas Tech, the communities in Lubbock also participate. Fredericksburg takes Christmas very seriously, with ice skating every day, a 30-foot Christmas tree on Main Street which is also totally decorated, and a nightly lighting countdown that runs through the beginning of the New Year. Voted the Best Small Town for Shopping by USA Today 10 Best, and the most festive Town in Texas by Uptown Magazine, there's a reason why people from all over choose Fredericksburg. Additional activities include the Deck the Halls event, the Turkey Trot 5 and 10K, Deck the Dancehalls, a Nativity display, Kinderfest, Santa Day Parade, The Christmas Journey, and shopping at the holiday market. When looking for total immersion, Fredericksburg is one of the best.
5. Helen, GA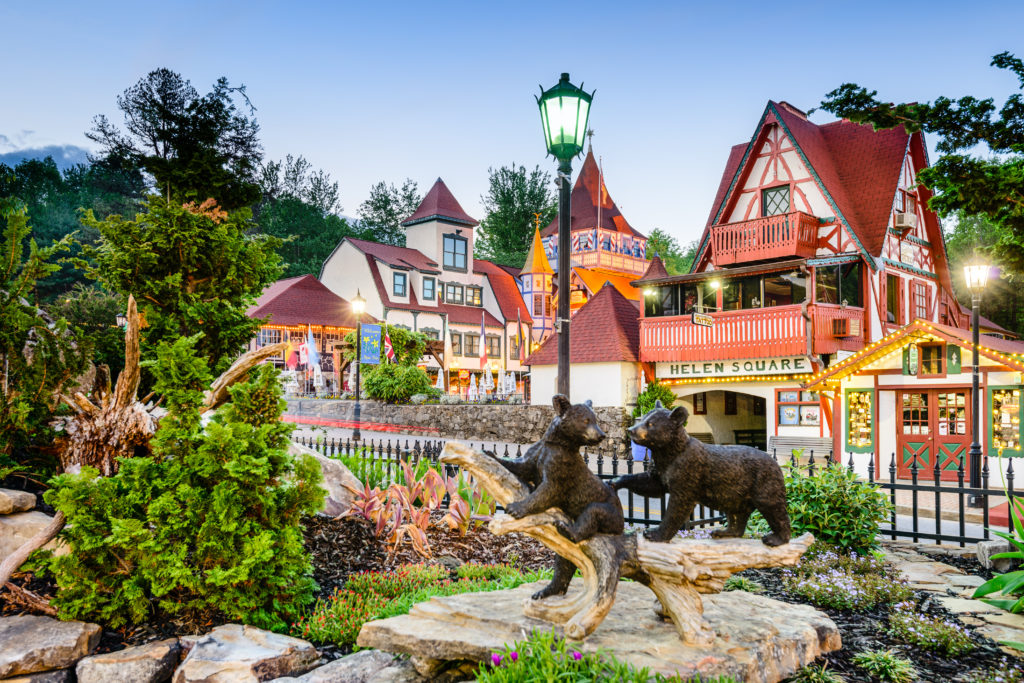 Helen makes this a college Christmas town for the students at the University of North Georgia. Another town that embraces the magic of Christmas, they have an annual Lighting of the Village, where Santa and Mrs. Claus make an appearance, with musical performances by local artists. They also have a Christmas parade to spread some Christmas cheer. While the lighting is just one of the annual traditions, residents also enjoy the Hardman Farm Historic State Site which gives tours every weekend. Residents and visitors enjoy historic homes with staff dressed in holiday décor. Next door in Cleveland, GA, The Christmas in the Mountains Festival & Lighted Parade are popular, as well as The Christkindlmarkt held the first two weekends in December. Finally, the annual Christmas Parade takes place where Santa makes another appearance, followed by a huge bonfire and of course, cocoa and s'mores.
6. Leavenworth, Washington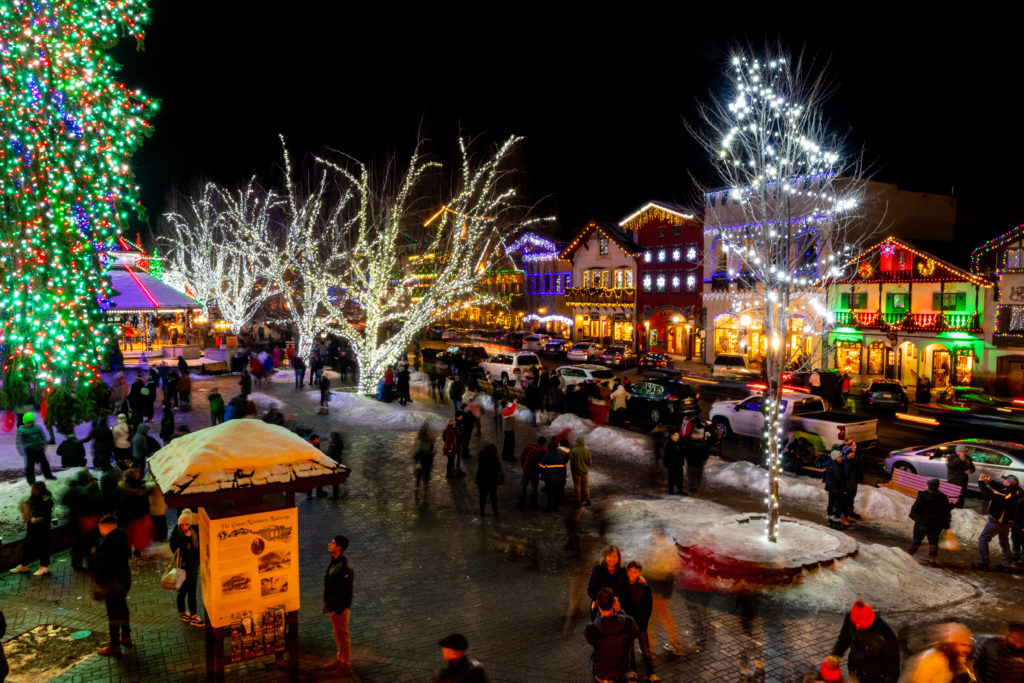 Another college Christmas town awaits. Central Washington University students get to enjoy all the festivities offered during the holidays in Leavenworth. This is a beautiful backdrop for a memorable Christmas. Snow-topped mountain views add the perfect setting, with the town filled with Christmas lights and decorations, reminiscent of the perfect Christmas town. Cottages and shops fill Main Street, and of their main draws is the Nutcracker Museum with the world's most extensive collection of these iconic figures. This is the place where Santa leaves his reindeer, and you can see them at the Leavenworth Reindeer Farm. A ton of Christmas shows take place including the Celtic yuletide songfest, handbell concerts, and more. What is a picture-perfect Christmas without snow activities? Leavenworth's Front Street park becomes the famous Ski Hill, where everyone gets to ski jump, sled, or tube their way down the hill. From sleigh rides to the beautiful lights of the trees and community, this is one of the Christmas towns where you can have it all.
7. Lancaster, Pennsylvania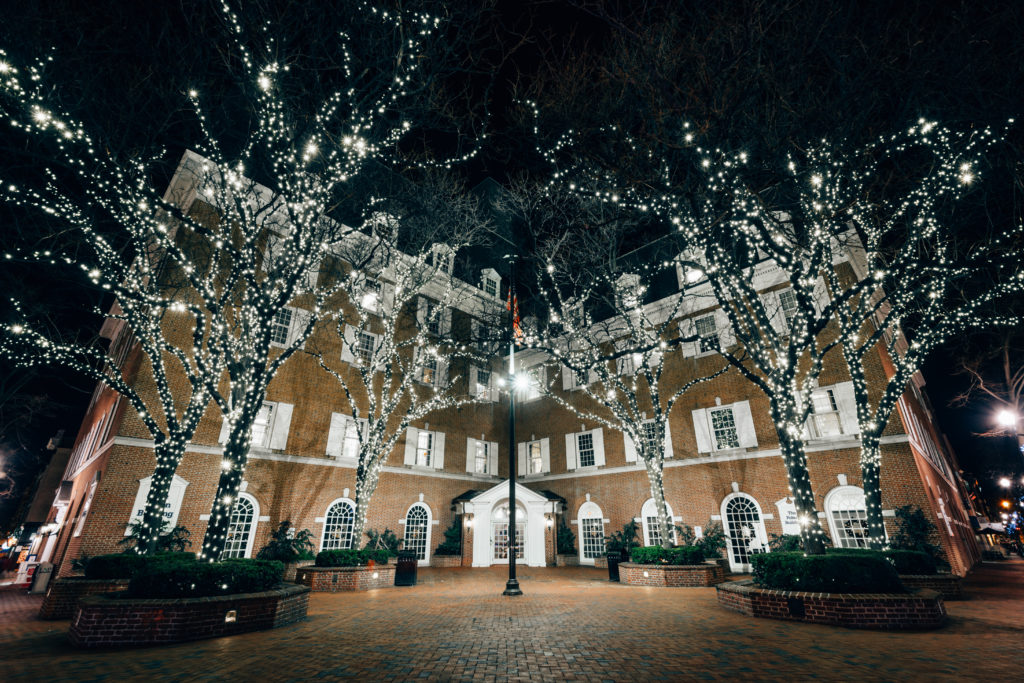 Lancaster has an annual Winter Celebration held on the University Park campus of Penn State. Another college Christmas campus where students get to enjoy caroling, Santa and Mrs. Claus, and lighted tree displays throughout the gardens. There is a lot to do after the initial excitement, like the Santa Train Ride to Paradise, which has been a Christmas tradition since 1959. Other events include the Weekend Winter Wonderland, shopping at Lancaster Shops Late where residents can shop downtown with extended hours to enjoy the entertainment, beverages, and treats. The Christmas Spirit Light Show is a mile long drive through venue, and Santa and Goats at the Amish Farm are very popular. While there, residents can enjoy the Amish Christmas Cookie Tour. The Kitchen Kettle Christmas and scavenger hunt is always a big draw, with Santa's Paradise Express and other trains making a splash. Finally, Breakfast with Santa is a highlight of the community with a buffet breakfast in the Country Barn and people can pose with Santa and have arts, crafts, and fun!
8. Raleigh, North Carolina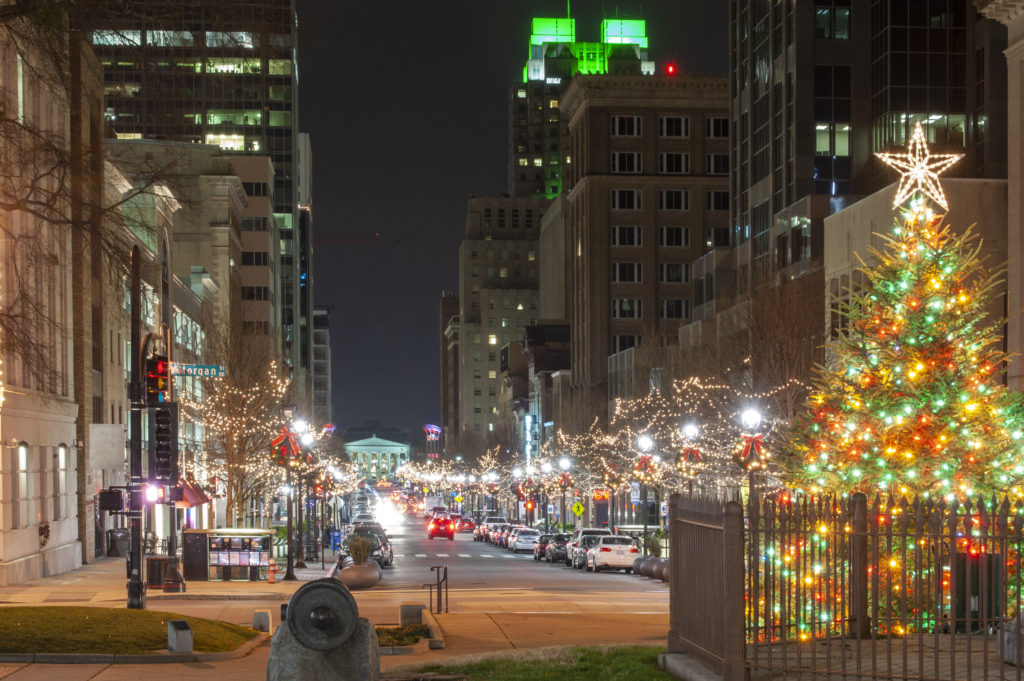 Raleigh puts on an entire show for their residents and visitors, starting with the WRAL Nights of Lights Drive-Thru Light show. A picturesque backdrop, especially after snowing makes a magical Christmas backdrop. Throw in a ride on the holiday express train and the candlelight tour creates a college Christmas treat for students at the nearby Shaw University, University of North Carolina at Chapel hill, Meredith College, and North Carolina State University. Round out everything with the Raleigh Christmas Parade starting in November, and the Winter Wonderland at Park West Village. While the fun starts mid-November, activities continue throughout the month and into December with the Chinese Lantern Festival, the Night Market, Vintage Market Days at the NC State Fairgrounds, Santa's Reindeer Roundup Express, and the Angier Christmas Vendor Fair and Parade.

9. Durango, CO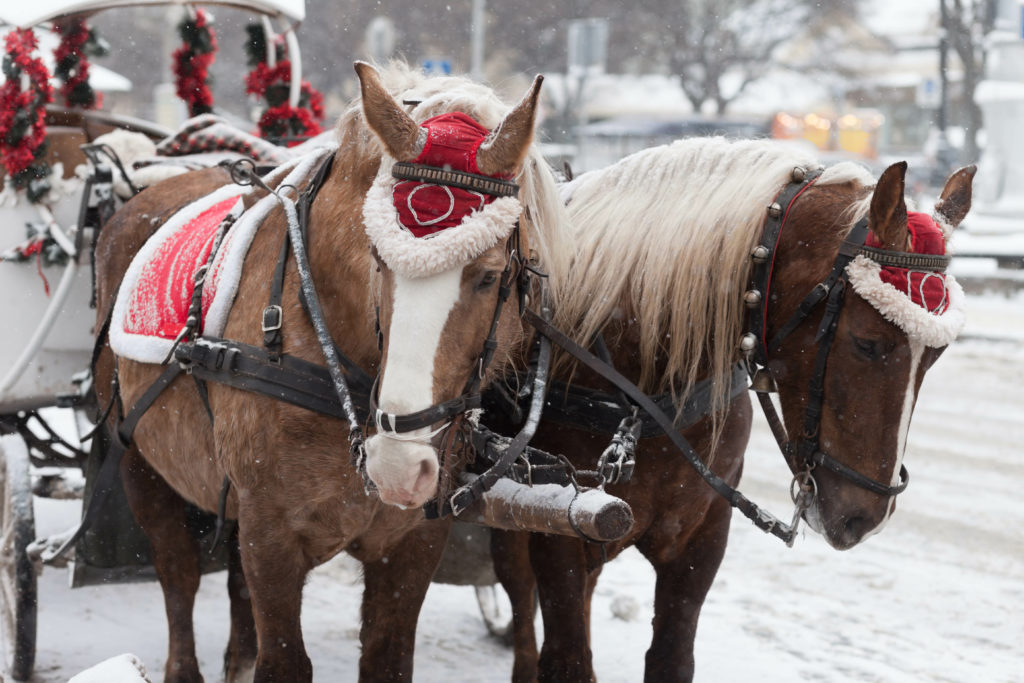 Fort Lewis College has a lot to offer their students who are in town for the Christmas season. There are many activities going on during this season like the Singin with Santa event where Santa and Mrs. Claus march on Main Street and sing carols. After this event, the annual tree lighting takes place and there is free hot cocoa and cookies. Residents and visitors can take a ride on the Polar Express for a 1 1/2 hour train ride to see the breathtaking landscape. Noel Night features shopping specials for local residents as they stroll through the streets looking for the perfect present. The Holiday Arts and Craft Fair is full of vendors selling unique merchandise. This is a great opportunity to explore while getting in on the Christmas festivities.
10. New Castle, Delaware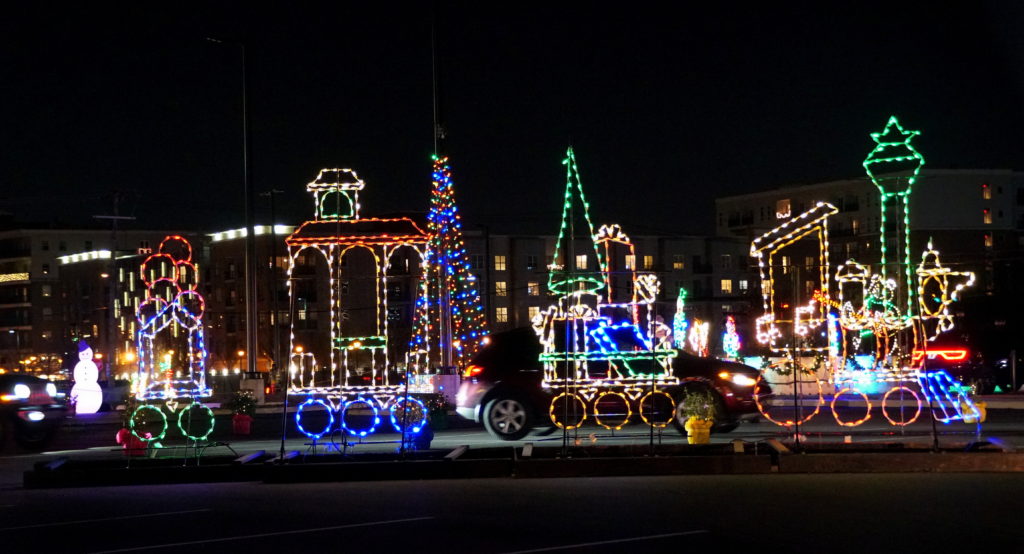 The University of Delaware is here, with a welcoming college Christmas spirit. New Castle is very historic, complete with cobblestone streets. This is also dubbed one of the best Christmas towns for its ingenuity in recreating the Dicken's era via a town-wide celebration. A Day in Old New Castle is preceded with the Fezziwig's Ball. The activities in New Castle are endless, with Yuletide at Winterthur, A Brandywine Christmas, Winter Wonder, The Wilmington Christmas Parade, A Longwood Christmas, Christmas in Odessa, Holidays Season at Nemours, Holidays at Hagley, and Holidays in Odessa. At each event, people will see what old-town Christmas charm is all about, creating memories to last until the next year rolls around.
11. Duluth, MN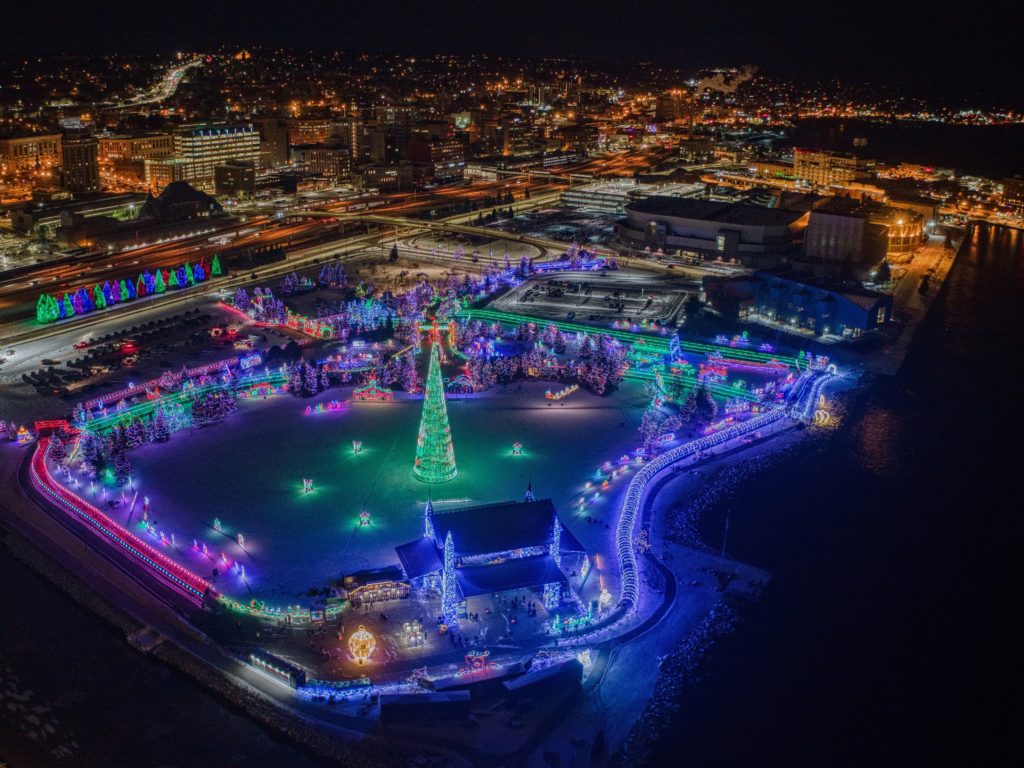 Christmas in Duluth is magical. Students at the University of Minnesota Duluth can experience what a real college Christmas setting looks like. From the Bentleyville Tour of Lights outdoor event where they pass out free hot cocoa, coffee, popcorn, cookies, marshmallows and more, this kicks off the holiday season and is also an official drop off site for the Salvation Army. A magical walk-through event, this is a Christmas setting off the waters of Lake Superior that understands the assignment of creating a Christmas Wonderland. Nothing is more breathtaking than their Candlelight Christmas Tours with over 25 Christmas trees and hidden elves. Visitors can also learn about the Congdon family as they tour the Christmas mansion. Local shopping in town adds to the holiday spirit and cheer of Christmas every year.
12. Wilmington, NC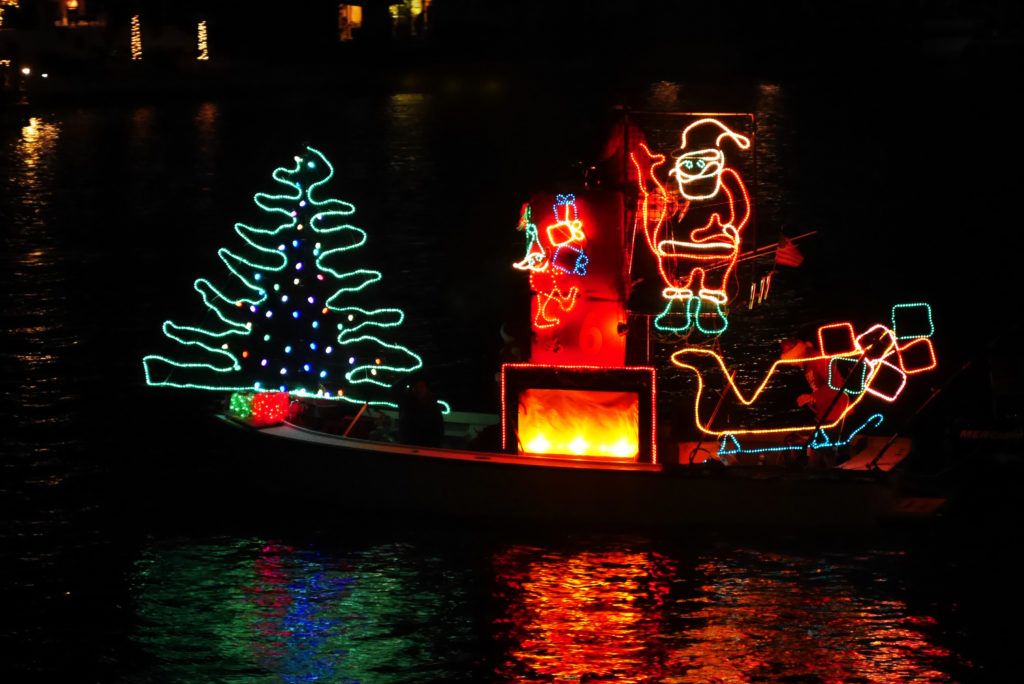 Wilmington has a great treat for students wishing to have a college Christmas experience. One of the biggest attractions in nearby Wrightsville Beach is the Enchanted Airlie at the Airlie Gardens. Every year, there are over a million lights, beautiful holiday flowers, and entertainment for all ages. Another huge Christmas attraction for the residents of Wilmington and its visitors is the Holiday Flotilla at Wrightsville Beach. Hosted by the Wrightsville Beach Parks & Recreation department, the annual event starts with a tree lighting ceremony on the opening Friday night, followed by the Festival in the Park on Saturday. Shopping is a big draw, with over 100 vendors. That evening a lighted boat parade takes place, followed by fireworks. These two events get bigger and bigger every year, celebrating the magic of Christmas uniquely all their own.
13. Putney, VT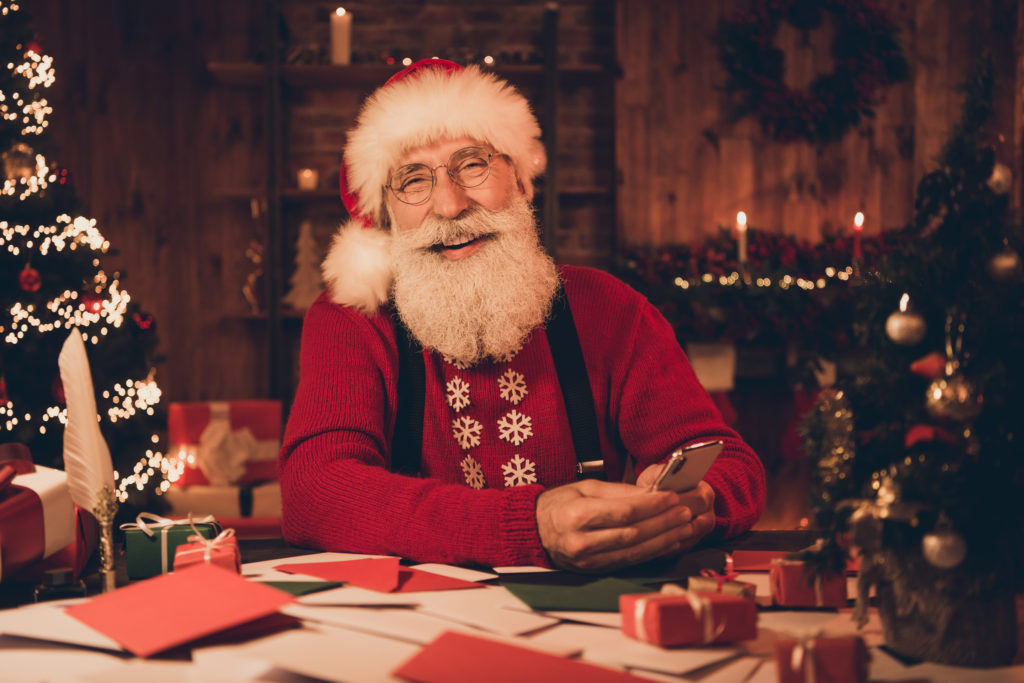 Vermont is known for its beauty, and the Christmas season does not disappoint. Students at Landmark College can experience a college Christmas treat with all the bells and whistles of hometown Christmas charm. In addition to decorating the town, one of the biggest events in Putney is Santa's Land. Open for over 64 years, over a million families have come through the gates. One of the unique things about Santa's Land is that it starts in July. Santa's Land is the ultimate Christmas amusement park, with a fun House, Mini Golf & Giant Slide, Alpine Express Train, and shopping. A complete Christmas Village, this venue creates anticipation for Christmas even in the summer months. This is Vermont's most famous attraction and gives neighboring cities a place to come and enjoy the magic of Christmas. A great place for both children and adults, activities are coordinated to have a balance between children and adults.
14. McAdenville, North Carolina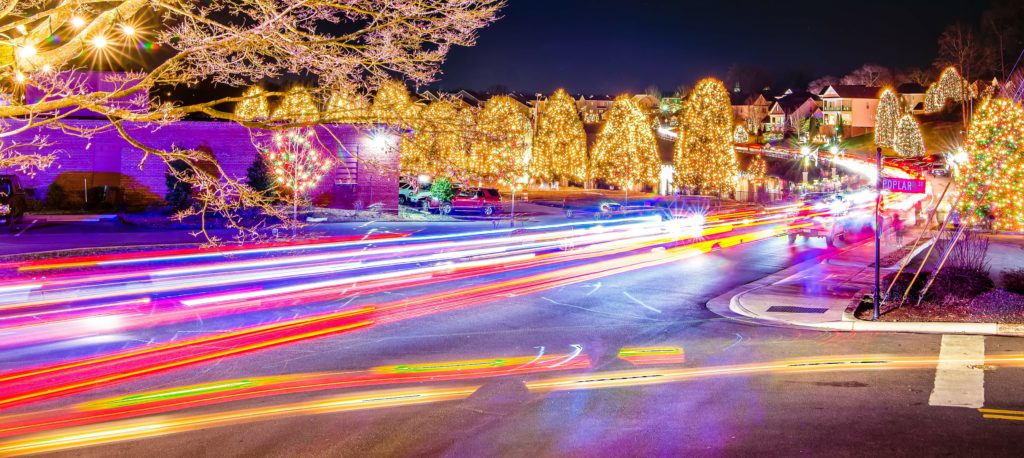 Queens University is in the thick of things, enjoying the college Christmas spirit. McAdenville is also known as Christmas Town U.S.A., started in 1956. A popular venue, the town has been featured on major networks and in magazines. Every year, the Christmas lights are displayed throughout the town which starts with a huge tree lighting ceremony. This is a very exciting time for the town, as the tradition continues to live on its own. The holiday lights are also a huge attraction factor, where residents can drive or walk through downtown, getting a chance to see the lights up close. The Yule Log Parade and ChristmasTown 5K make things a little more fun and festive for residents while they see the sights or get into the action by joining the 5K opportunity for a good cause.
15. New York, NY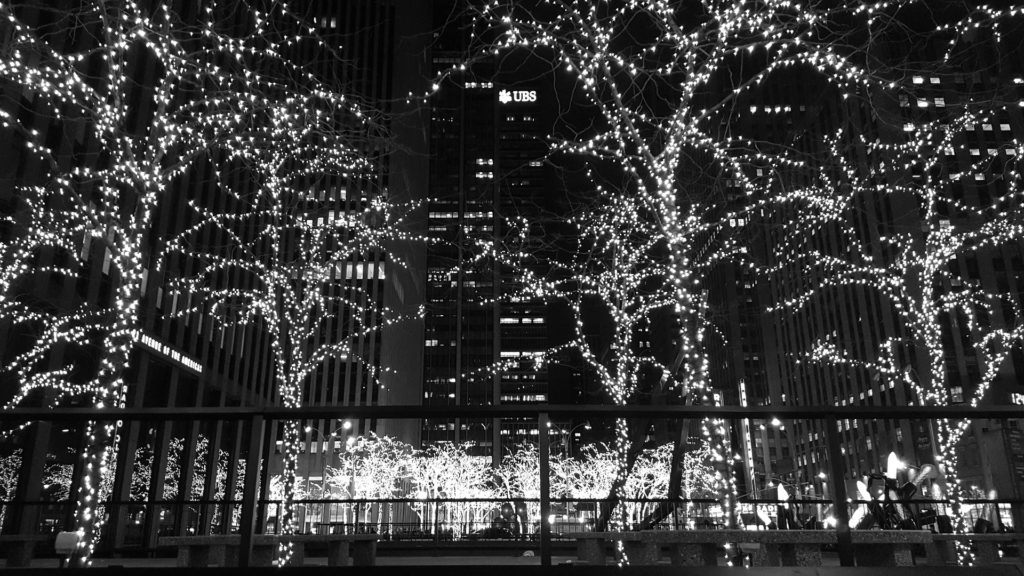 In the city that never sleeps, students at NYU, Columbia, Barnard, and others can make plenty of college Christmas memories. Starting with the famous tree lighting ceremony at Rockefeller Center and ice skating at the Bank of America Winter Village at Bryant Park, shopping isn't far behind. The perfect place for college students to get a glimpse of Christmas, they can take a tour around Dyker Heights to see their holiday lights in the 3.5 hour bus tour. Christmas in New York is an experience, with holiday lights and Christmas cheer everywhere. Central Park is brimming with activity, and all the famous landmarks are outfitted in their Christmas best. The Empire State Building has a holiday musical light show, and for those who want to see Lady Liberty, they can take a ride on the Statue and Skyline Holiday Cocoa Cruise complete with holiday music and hot cocoa. The Grand Central Holiday Fair is also a great place to shop, and the Turnstile Underground Market always has great finds.
16. San Diego, CA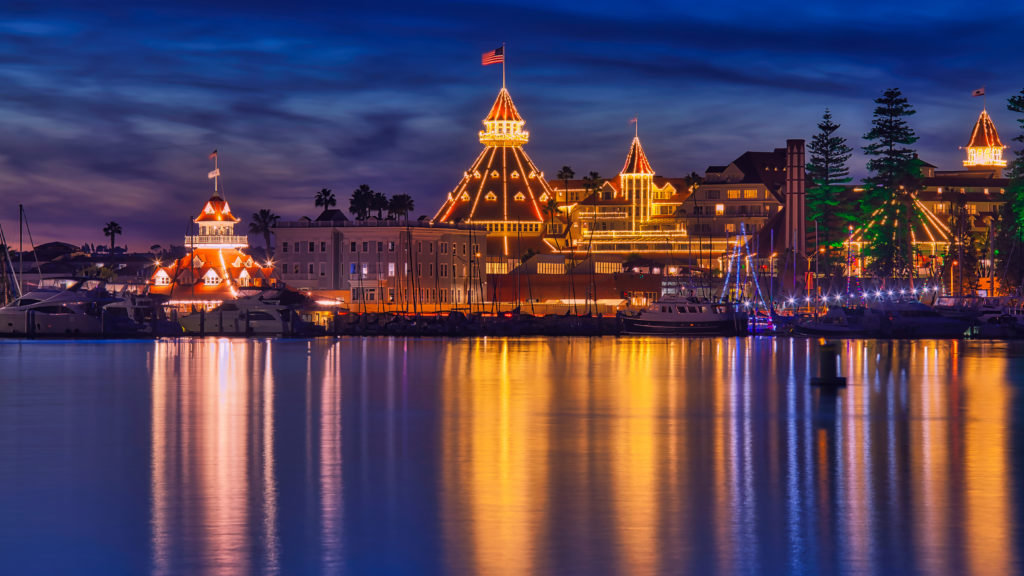 The UC San Diego students can have a sunny college Christmas experience that is memorable in so many ways. One of the most popular attractions in the area is Christmas at The Prado, where this two-day event draws hundreds of thousands of people. Food, music, museums, shopping, and fun are the main focus of this venue. With over 10 museums, there is food from international regions and so much more. While the museums are usually a cost per visit, on this outing all the museums are free. A spectacular sight to see at night, visitors can listen to Christmas carols or go to the fair on the other side of the property. Another great venue is Holidays at the Del, the famous hotel where patrons can go ice skating by the sea, enjoy holiday movies on the beach, have a jingle roast on a private beach bonfire, take photos with Santa, decorate gingerbread houses, and more.
17. Asheville, NC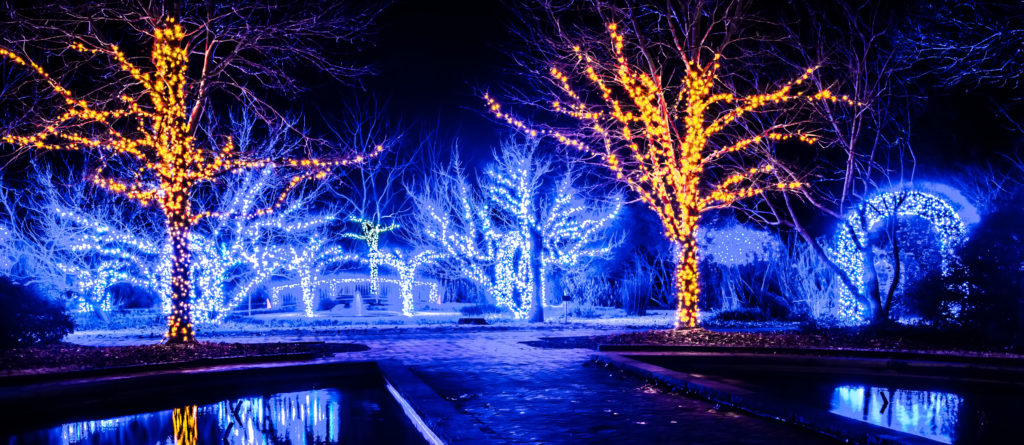 Asheville has so many beautiful venues during Christmas. One of the most notable: Christmas at the Biltmore. There are two signature events taking place. Christmas at Biltmore Daytime Celebration, and Candlelight Christmas Evenings. There are over 100 trees, 100,000 holiday lights, and more awaiting visitors. Antler Hill Village has an outdoor light show as part of the festivities at the Biltmore estate. The Omni Grove Park Inn has an annual Gingerbread House competition, with Santa on Chimney Rock where Santa and Mrs. Claus can be joined as Santa comes down the rock and takes photos. The North Carolina Arboretum also has a beautiful winter lights show, and there are other activities and lights at the Christmas Wonderland, Montford Historic District, Lake Julian Festival of Lights, and light show display in nearby Forest City. It's the perfect destination for all the University of North Carolina Asheville students to have college Christmas fun!
18. Jackson, WY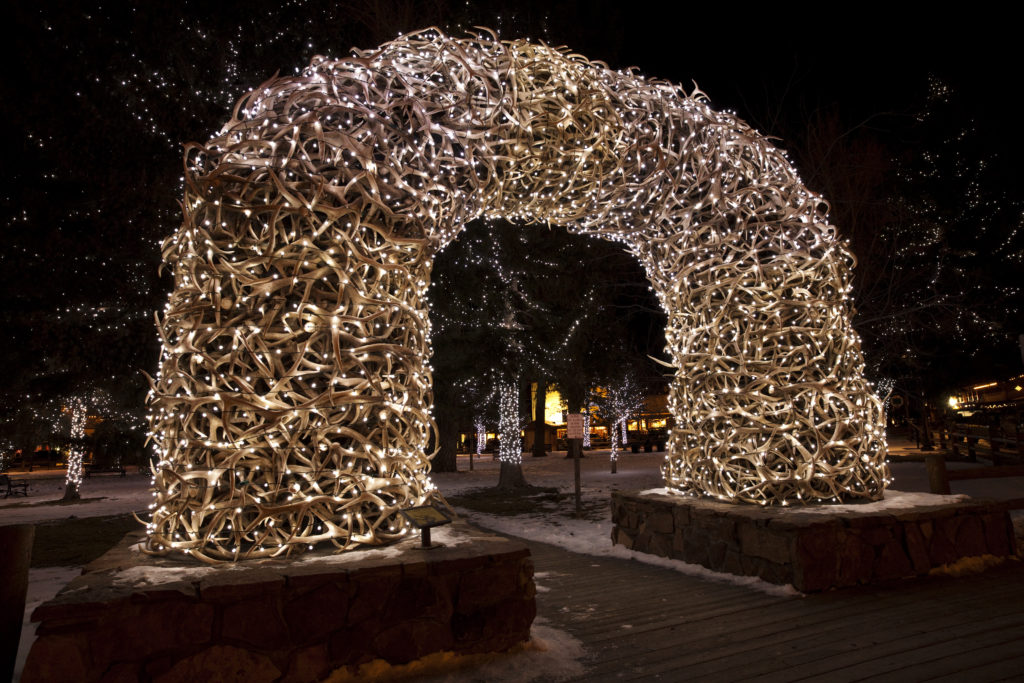 Jackson is a great place to celebrate Christmas. Students attending Central Wyoming College in Jackson can enjoy all the festivities like Holiday Fun in the Hole. Named one of America's 20 Best Small Towns for Christmas, you can bet they live up to their name. From Santa sightings to horse-drawn sleigh rides, the magic of Christmas shines through. An annual Christmas show takes place at the Jackson Hole Playhouse, and Christmas Survival Kit is featured at the dinner theater. Anyone staying at Spring Creek Ranch can expect to have a real western Christmas, complete with daily egg nog, candy canes, cookies, and hot cocoa. Campfires at night accompany this #1 rated ski resort, along with snowmobiling, and other Christmas fun. This is just part of an amazing holiday vacation that makes 'White Christmas' come to life. There's always something to do whether at the resort or in town, making this Christmas town one to love.
19. New Orleans, LA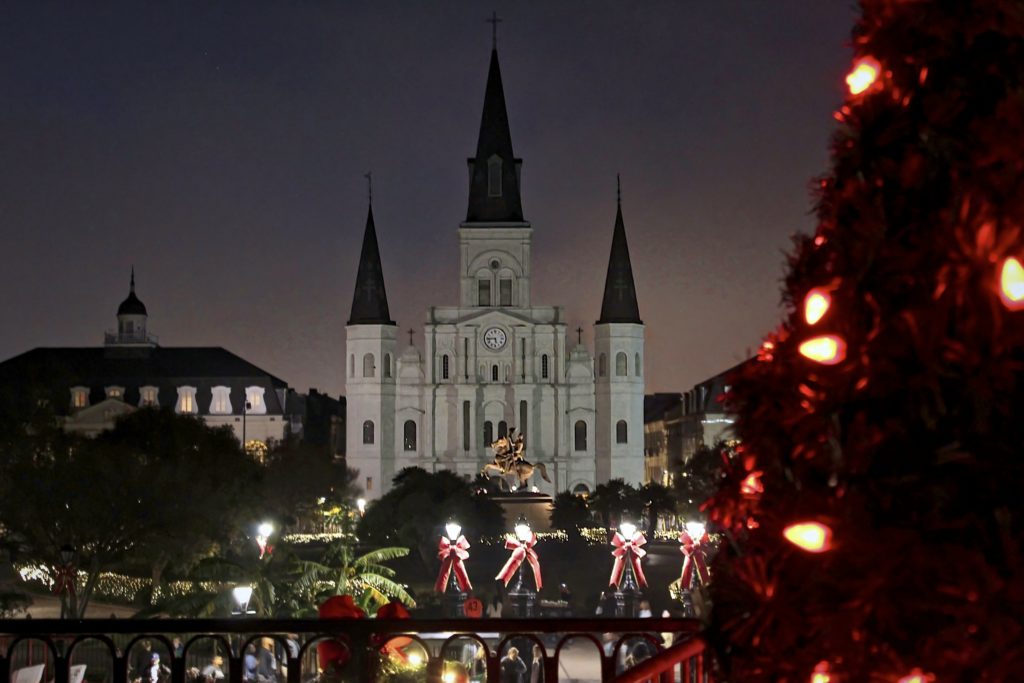 If you're in the Big Easy, Tulane students have a college Christmas experience waiting for them to enjoy! While New Orleans always has something going on, Christmas is a special time. First, the Running of the Santas takes place annual which is fun to watch. There are also multiple concerts going on at the St. Louis Cathedral. The Miracle on Fulton Street is also a venue that becomes a beautiful winter wonderland. The Luna Fete light show always delivers, and the Christmas Eve bonfires will take center stage. Enjoy ice skating at the New Orleans Ernest N. Morial Convention Center, NOLA ChristmasFest, carolers in Jackson Square, walk the French Quarter in all its holiday light splendor, and take the Holiday Home Tour. If you're in the mood for Christmas food, there are tons of restaurants ready to accommodate. Shopping is the highlight of the season, where the French Market has unique items. The pedestrian mall on royal Street, and other shops are fully stocked and ready to sell.
20. Williamsburg, VA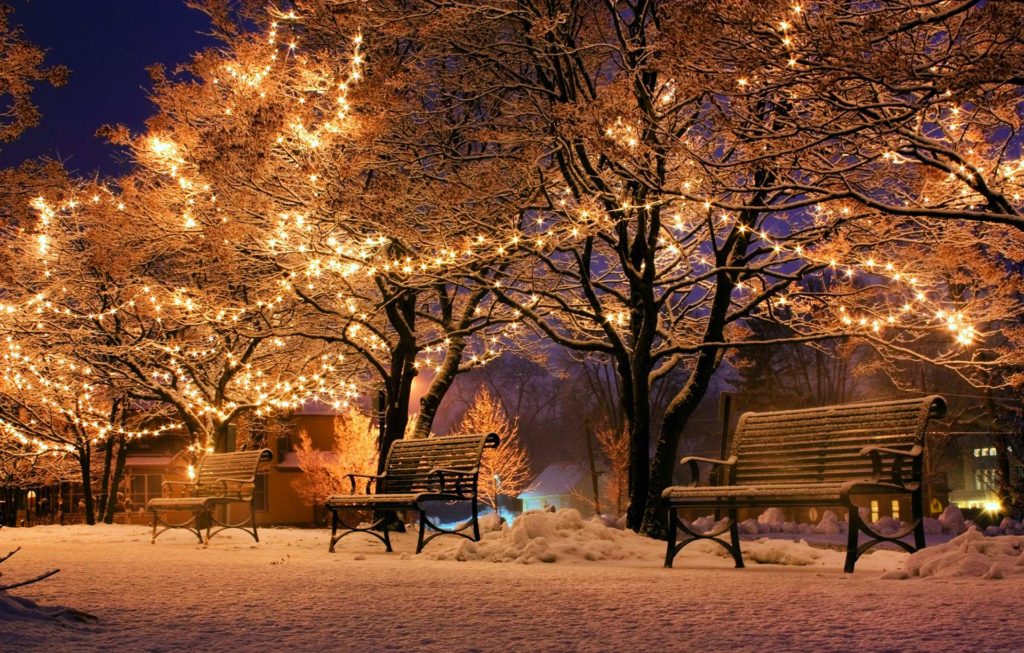 Students at William & Mary college can experience a real old-fashioned Christmas filled with charm. There are many activities and holiday light shows to enjoy. The first, Busch Gardens Christmas Celebration is filled with lights, trees, and décor. There is a gingerbread scavenger hunt, and Santa's meeting people over in his workshop. Liberty's Ice Pavilion is the place to go for ice skating and a place to have hot cider, and more. Colonial Williamsburg has that old-world charm which is amplified during Christmas. From the many decorations all throughout the town, to shopping in Merchants Square, there is always something to and see. The Lighting of the Cressets is the town's pride and joy, with strolling musicians. The yearly fireworks display is always a spectacular sight, complete with specially prepared dishes in local restaurants.
21. Winston Salem, North Carolina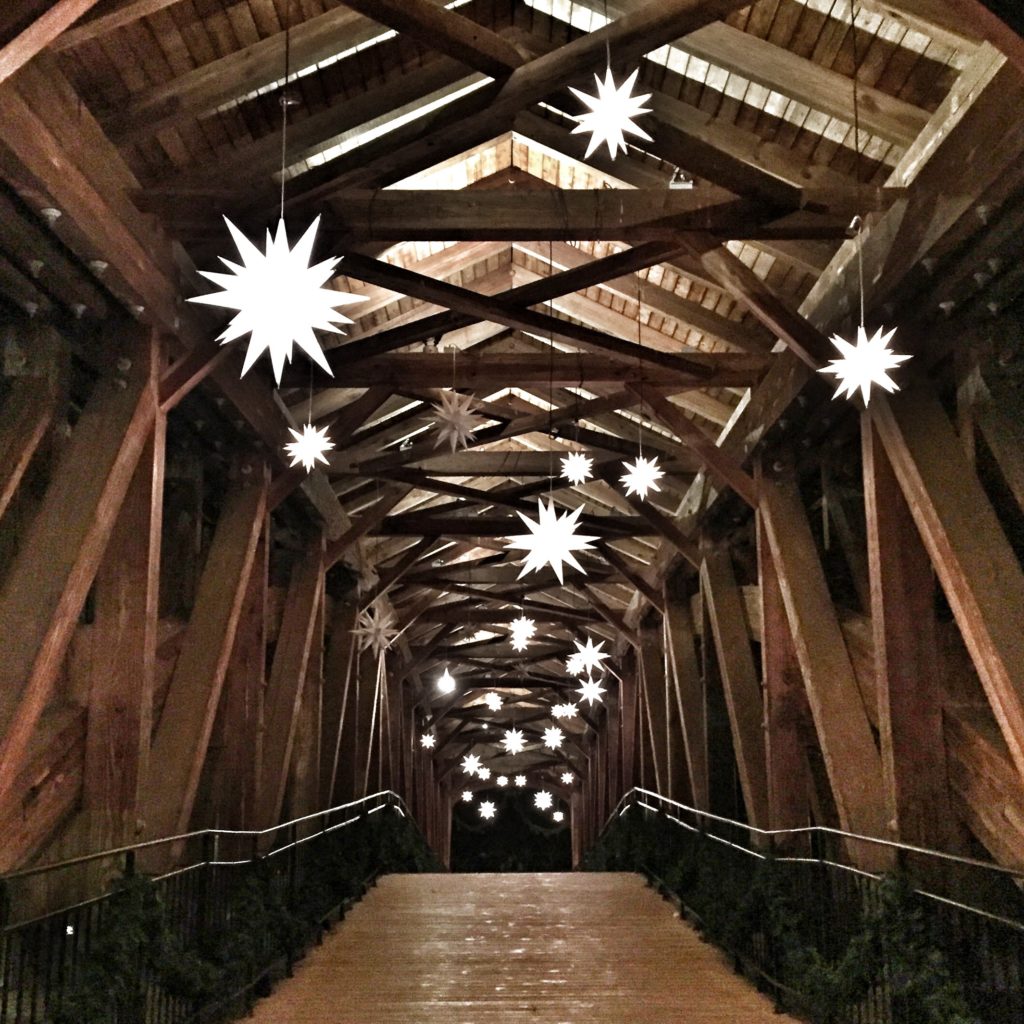 Winston-Salem State University is not only one of the top 10 HBCUs in the nation, it's also a college Christmas venue for its students. The activities in Winston-Salem are nonstop, beginning with Salem Saturdays at Christmas. This is where Main Street is filled with patrons who visit different vendors and support their stores. St. Nick at the Butner Hat Shop, Winkler Bake Day, and St. Philips Heritage Center are just three stops on the list. Salem Night at Old Salem is a candlelight evening delivering an amazing Christmas experience. Singing, piano concerts, and other activities in the historic district make this a traditional Christmas town brimming with the holiday spirit.
22. Taos, NM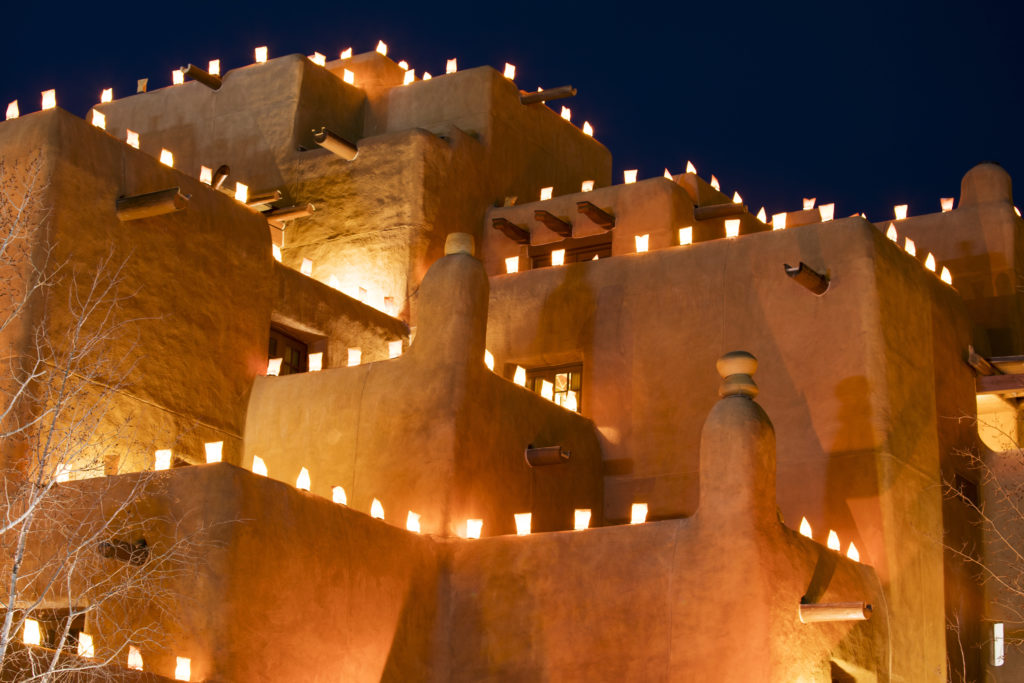 Students at the University of New Mexico, Taos can have an amazing time while still in town. The Yuletide in Taos ushers in a magical time of year. These are highlighting unique Mexican celebrations taking place throughout the holiday season. Some of the main attractions are the CAV Taos Holiday Market Arts and Crafts fair where local artists are selling everything from paintings to pottery. The best part is it supports fighting domestic and sexual violence. The Twirl Aglow party is for the entire community where Santa is there to take photos, individuals can make crafts, and there is face painting. The Annual Yuletide Carolina and Tree Lighting is also a great event with local entertainment, an appearance by the Grinch, and complimentary cookies and hot chocolate. Light of Ledoux is where people light the holiday lights and tell stories fireside. There are many more attractions and things to do and see.
23. Middlebury, VT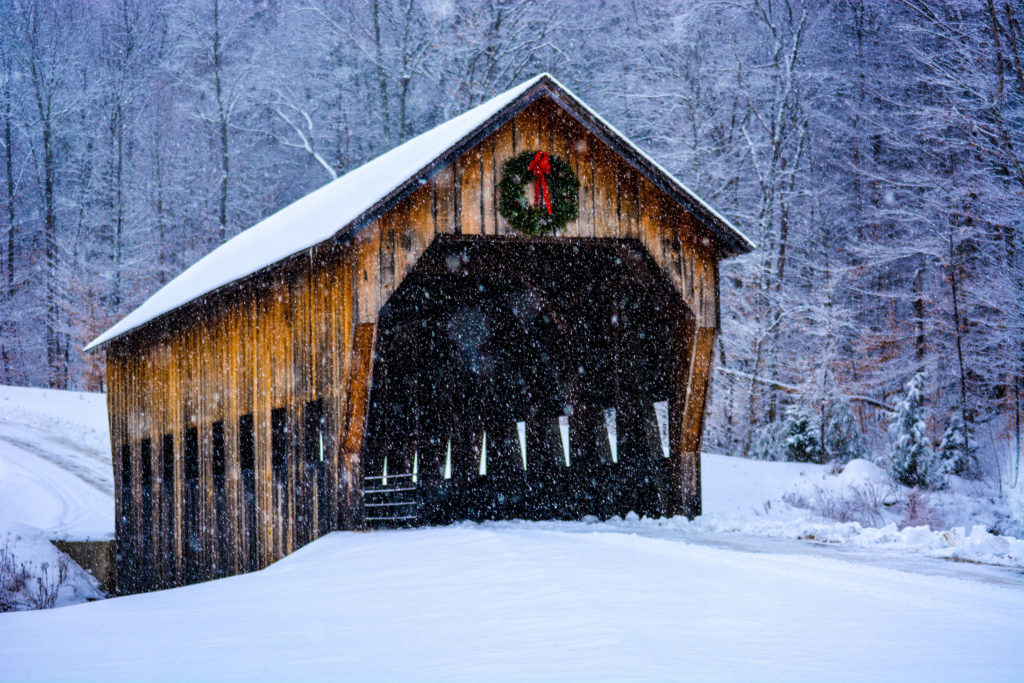 Students attending Middlebury College are in for a holiday treat. As a town that appreciates all the magic of Christmas, they have a number of things to do every year. Talk a walk in town and see the Christmas tree in Marble Works, or put looking at the lights in Otter Creek Falls on the calendar. The Great Middlebury Pig Out Holiday Edition is hilarious and filling. Residents can also test their skills in the Addison County-wide decorating contest, where homes and businesses are highlighted. The Bundle Up outdoor market is the place to go when looking for gifts, and don't forget to stroll downtown to see all the decorations and lights. There's nothing like bundling up, grabbing a cup of hot cocoa and heading to holiday events. The ones in Middlebury don't disappoint.
24. Hershey, PA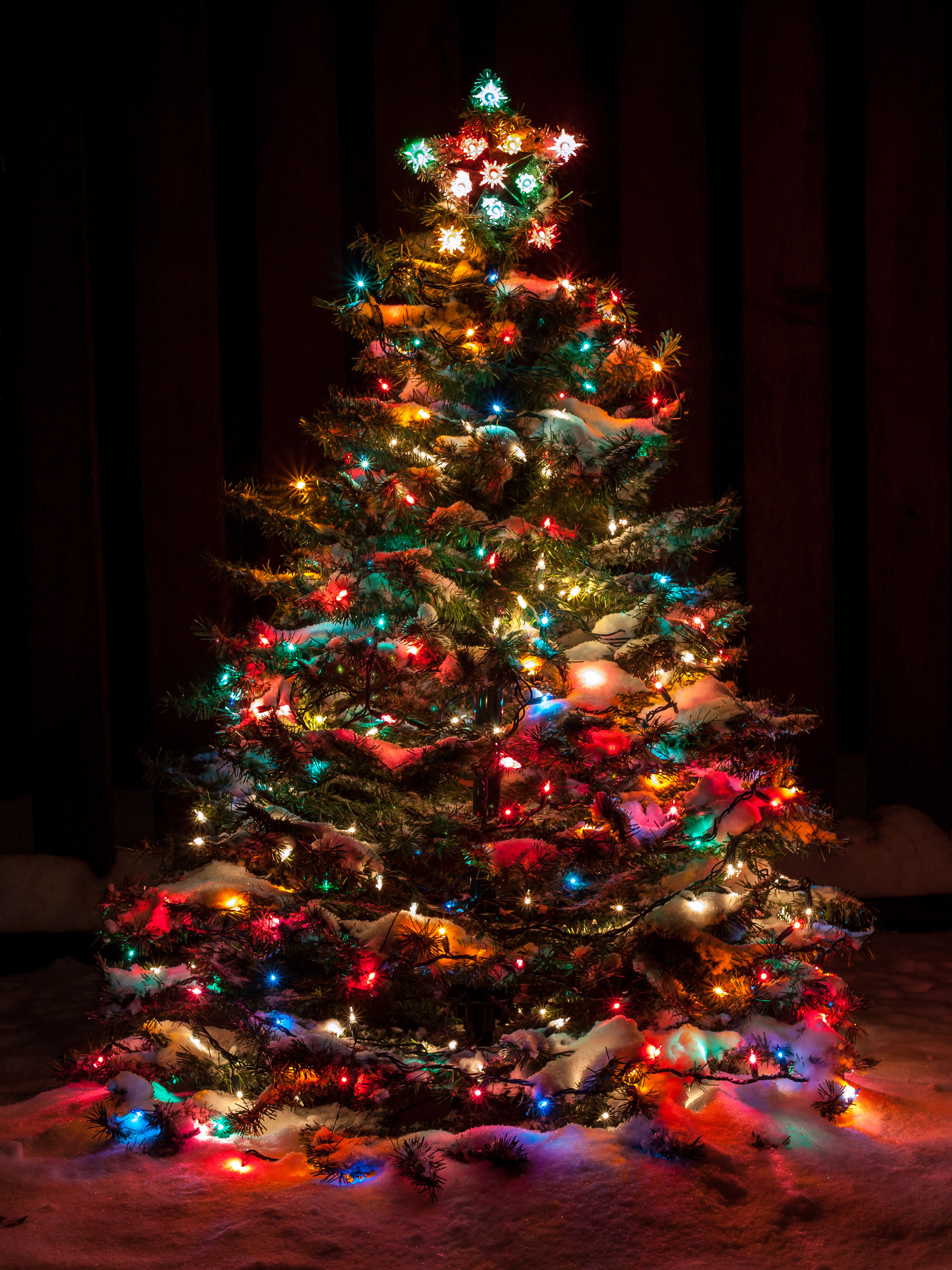 There are many colleges and universities near Hershey that have students who will be interested in the Christmas festivities. Penn State Harrisburg, Elizabethtown College, and a few others can point their students in the direction of Hersheypark Christmas Candylane. This is an amusement park with over 5 million lights, holiday rides and coasters. One of the main attractions in this venue is the NOEL show, the Kissmas Tree, and the Kisses Fountain. Don't miss the chance to see Santa and his 9 reindeer, complete with Rudolph at Santa's Reindeer Stables. Eat to your heart's content in Hershey's Chocolatetown. Treeville at the Boardwalk rounds everything out, creating a very sweet Christmas treat. With over more than a dozen trees that have their own personal stories to share, Hershey's Treeville and the other attractions keep smiles on the faces of their patrons all day.
25. Charleston, South Carolina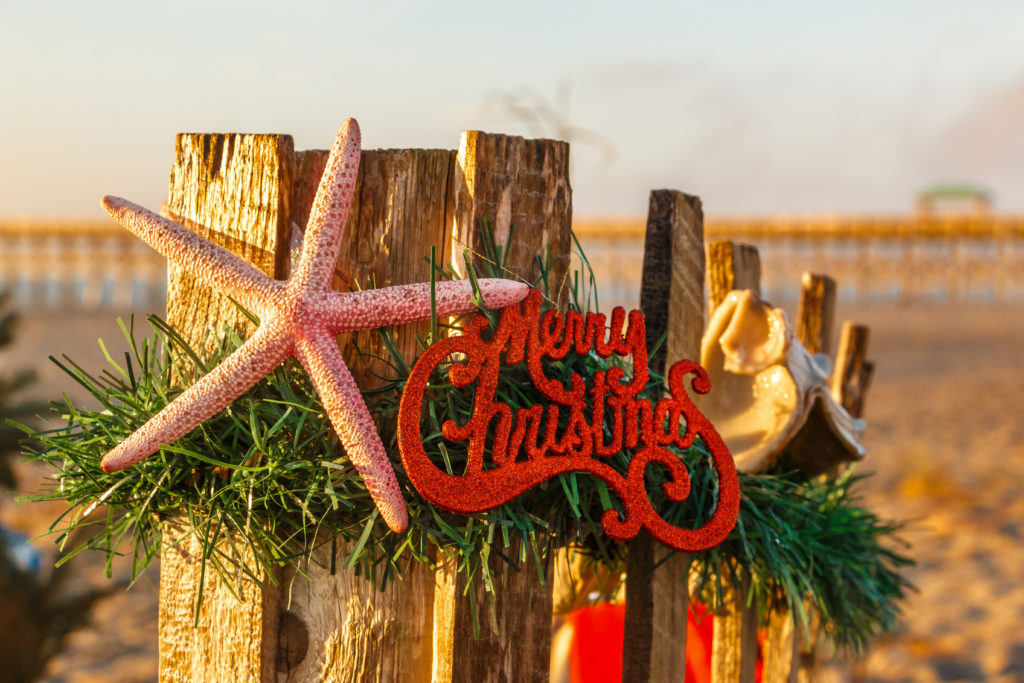 Charleston is known for its colleges and universities, including The Citadel, Charleston Southern University, the Culinary Institute of Charleston, and more. During the holidays, students are in for a treat with the Christmas in Charleston tours. Locals and visitors can visit the Joseph Manigault House, Nathaniel Russell House, Christmas on the Battery, Aiken-Rhett House, Charleston Strolls Holiday Walking Tour, and more. People who love the water will enjoy the Sandlapper Water Tour or have tea ready for the Charleston Tea Party. The Festival of Lights is the annual pride and joy. Located at James Island County Park, the light show has over two million lights. Three miles of lights await, along with shopping, dining, and more. Winter Wonderland has the largest holiday sand sculpture in the area, and Santa's Village is waiting to take pictures. From the Enchanted Walking Trail and Old-Fashioned Carousel to Santa's Sweet Shoppe and festival train rides, there is no limit to the magic of Chiristmas.
You May Also Enjoy Reading: