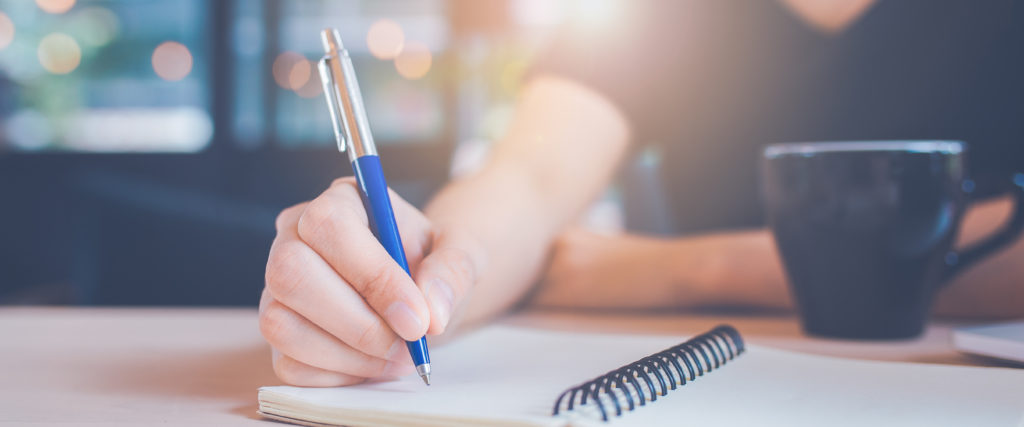 The Graduate Record Exam or GRE becomes all too familiar for college grads hoping to qualify for graduate studies. However, if someone is just getting started out preparing for the test, it's helpful to know which GRE prep courses do the best job at increasing performance.
What Is the GRE?
There are two basic parts to the GRE. Students can take the general exam and various subject matter tests required by their schools of interest. However, not all schools offering masters degrees require GRE scores, and some that do require the test scores don't weight them heavily when making admissions decisions.
The Educational Testing Service or ETS administers the GRE general test to determine if a student is academically prepared for the rigors of graduate school. To use the type of analogy found on a standardized test, the GRE is to grad school as the SAT is to undergraduate school.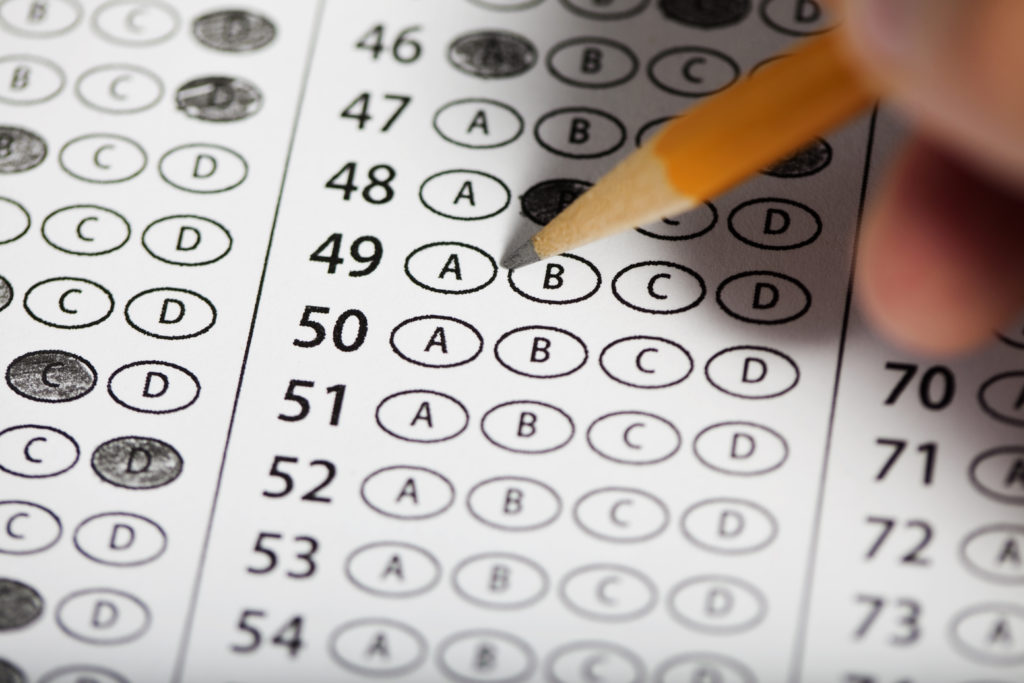 GRE Subject Tests
GRE subject tests evaluate a student's mastery of a particular topic such as psychology or biology. Subject matter tests are designed to ensure that students have mastered their field of undergraduate study. For example, someone who wants to demonstrate their quantitative skills may take the math subject test to improve their chances for admission to a master's degree in economics or computer science.
There are six available subject tests:
Biology
Literature
Physics
Chemistry
Mathematics
Psychology
GRE Scoring
There are three scores provided for the GRE General Test:
Verbal Reasoning score between 130 and 170
Quantitative Reasoning score between 130 and 170
Analytical Writing score between 0 and 6
Generally, a score of 318 is good, while a score of 329 is excellent. Students should shoot for a total score of 300 or above to improve their chances of getting into a good grad school.
Best Prep Courses for GRE
The Best prep course for the GRE depends on your personal learning style. We chose the 10 listed below because they have proven track records.
1. Veritas prep

With Veritas Prep, students fully prepare for all aspects of the GRE. This prep course includes the core skills and knowledge needed to excel on the GRE. Students learn how to do well on higher level reasoning skills to improve their scores. Learners applying for law school, business school or other graduate degrees often choose Veritas prep to get them ready for exam day.
Veritas Prep is a top prep course for GRE that students use to improve their scores.
2. Magoosh

This best prep course for GRE has a reputation for providing a plethora of helpful materials and affordable rates. This California based company has helped more than 1.5 million students. Magoosh offers one month and six-month prep courses for GRE that cover verbal, math and analytical writing. Preparation materials include 1,400 questions based on real exams.
What makes Magoosh one of the best prep course for GRE programs? It guarantees to increase test scores by at least five points.
3. The Princeton Review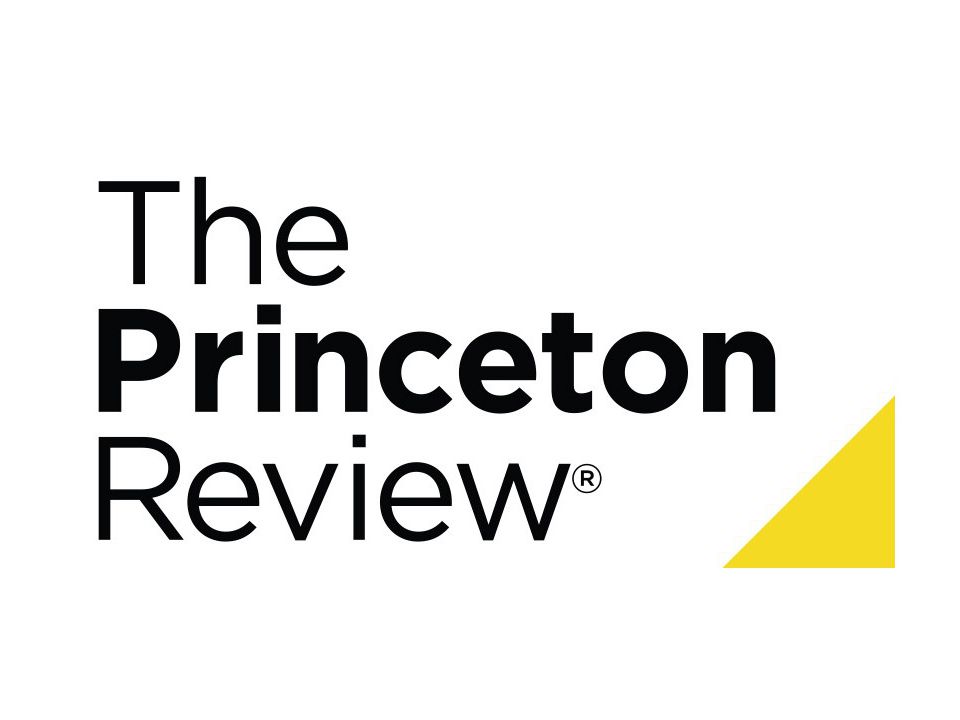 The Princeton Review has GRE prep courses that focus on achieving high scores. For students looking for intensive GRE preparation, this might be a good option. The Princeton Review guarantees a score of at least 162 or higher which can help students get into some of the best grad schools.
The Princeton Review provides GRE prep courses that consist of 45 hours of instruction and eight practice tests.
4. Prep Scholar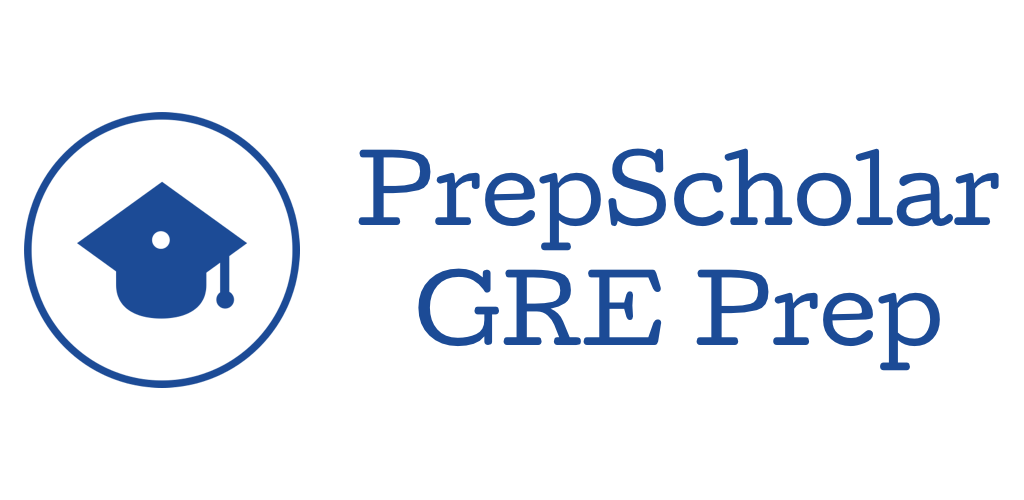 Prep Scholar has one of the best guarantees of any prep course for GRE. If a student does not improve their test score by 7 points or more, Prep Scholar refunds their money. The company also offers a five-day trial period for perspective students. Unlike some other prep courses, Prep Scholar provides additional books and tutors without extra cost.
Prep School's generous guarantee makes it a contender for the title of best prep course for GRE exams.
5. Kaplan

Kaplan also claims to have the best prep course for GRE exams. This school is known for its high-quality in person instruction. Students attend traditional classroom training sessions and also have access to supplemental live reviews available six days a week. Kaplan offers a wide selection of courses and seven full-length practice exams.
Kaplan GRE prep courses come with a score guarantee.
6. Target Test Prep

Target Test Prep has a unique offering that makes it stand out from other GRE prep courses. This program offers online courses combine proprietary software with time test settings to help repair students for the pressure of taking the actual GRE. Students who want top scores often choose Target Test Prep due to its intensive concentration on practice exams.
This prep course for GRE is effective and reliable when it comes to improving student performance on test day.
7. Exam Pal

Exam Pal's prep course for GRE creates a personal algorithm for every student. Called the PALgorithm, the software sets a course schedule around the student's other obligations. Students answer questions and receive immediate feedback that helps them improve their test-taking strategy.
Exam Pal is one of the top GRE prep courses because it's fully online and allows students to study on their own terms.
8. Manhattan prep

Manhattan Prep is extremely personal and offers students one-, three- or six-month programs. This allows students to take control of the intensity of their coursework. Test takers looking for a personalized study prep course love the extensive list of courses available in the company's self-guided or instructor-LED classes.
Manhattan Prep has one of the best prep course for GRE programs and gives students free tutoring and textbooks as part of the program tuition.
9. The Economist

The Economist offers GRE prep courses via an innovative online platform that helps students develop positive learning habits. The courses cover all GRE sections and customize courses to the student's individual learning style. Additional study options available include tutoring and practice essay and GRE exams.
The Economist stands out from other prep courses for GRE in that it offers students a free three-month subscription to the Economist magazine.
10. Achievable

Achievable offers a prep course for GRE that rounds out our top 10 picks. It's mobile friendly and has a strong online student community. Unlike other GRE prep courses, Achievable offers 10 full length practice exams. This newer company started in 2016 and offers courses at affordable rates.
As the new company on the block, Achievable may appeal to students looking for an innovative approach to GRE prep courses.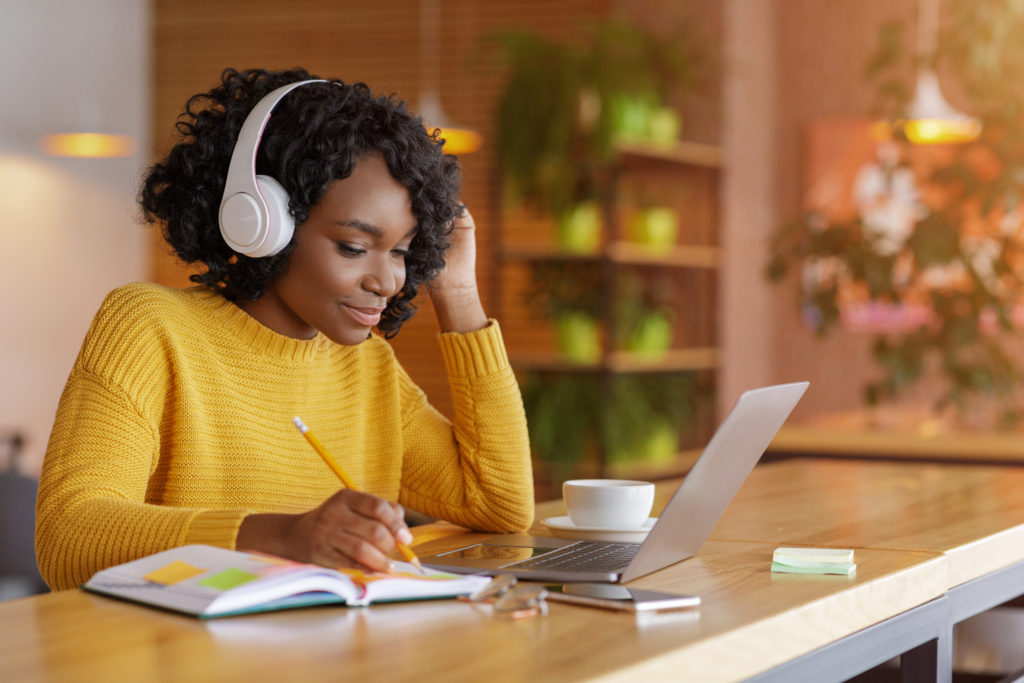 Is the GRE Worth It?
Some test takers may wonder if a prep course for GRE is worth the cost. Since most GRE prep courses come with a guarantee to increase your score, many students find the expense well worth the result.
Other students hoping to get into grad school may wonder why they have to take the test at all. This comes down to the requirements of individual schools. However, standardized tests for grad school are designed to ensure that everyone in your program has the same excellent background and readiness for advanced coursework.
When you take the GRE and do well, it can provide a boost for your application. The higher your score, the more you will stand out from other candidates. Some students take multiple subject exams to show that they have skills beyond their major field of study. A strong GRE score alone won't guarantee admission to a student's top pick for graduate school. However, it can help compensate for any other areas of an application that may not stand out as well.
Many students consider preparing for the GRE as a prerequisite for applying to graduate schools. It doesn't take long for students to discover that graduate coursework is typically more difficult than anything they experienced in their undergraduate career. The GRE can help students gain the confidence they need to write a winning application, provided the score is also respectable.
It's hardly not deciding to go to grad school. Taking the GRE can add stress to the process. However, there are many tools to help students prepare and do well on this standardized test for advanced learning. When students take the GRE, they can continue using the score for five years. Students who wait longer than five years to apply to school will probably have to sit for the exam again.
Remember that the GRE is required by many grad schools. Applying to schools without a GRE score will result in getting waitlisted until you provide scores. No matter how much a student is dreading taking this exam, it is very similar to the SAT. If you don't submit exam scores, your application is considered incomplete, and the admissions committee won't even consider your application without it.
How Much Do GRE Prep Courses Cost?
Prep courses for GRE can cost anywhere from a few hundred to a few thousand dollars. It all depends on which course you take, how long the course lasts and the amount of hands-on instruction you will receive. It's always a good idea to shop around and read reviews such as the ones above prior to committing to a GRE prep course.
You May Also Enjoy Reading: