2023 Guide to the Best Online Accelerated MBA Degrees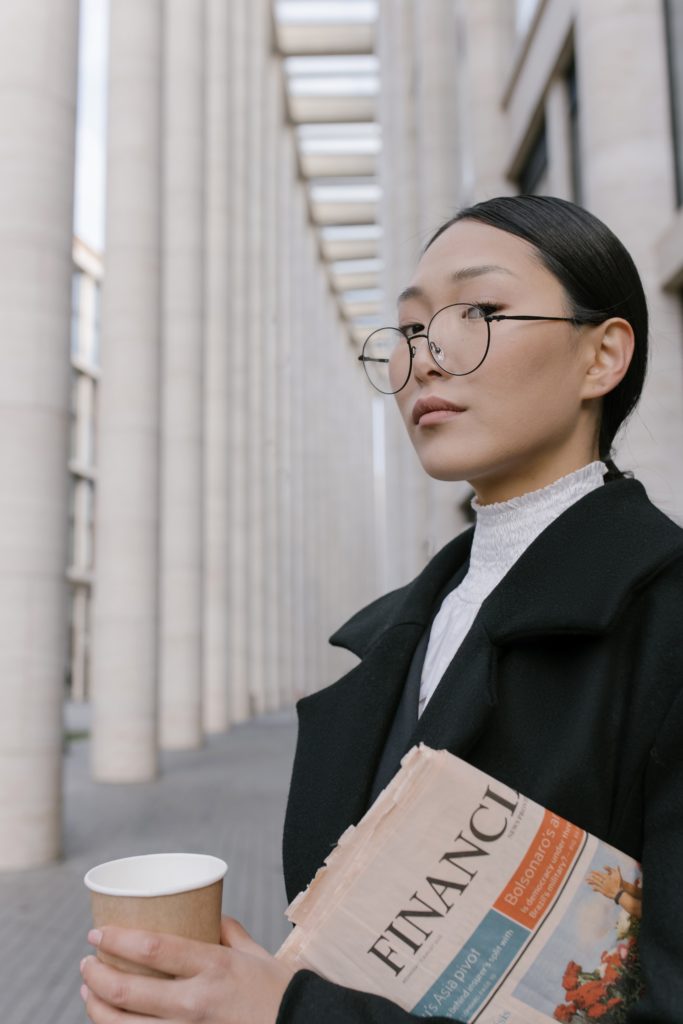 As you search for online degrees to make yourself more competitive in the business world, consider a Master of Business Administration. Regardless of your industry, an MBA develops your capabilities, especially your leadership and decision-making skills, and it helps you attain higher-level positions with better pay. To advance in your career more quickly, consider earning this graduate degree through an accelerated program.
Online Accelerated MBA Degrees
There are a variety of online MBAs that can be completed on an accelerated path. While an MBA program often takes two or three years to finish, an accelerated version compresses the time frame. The program still covers the same foundational topics as any MBA, and you often have the opportunity to specialize by picking a concentration or taking electives.
Along with the compressed time frame, these MBAs have the flexibility of online degrees. You can study from anywhere, and the classes often have convenient scheduling. Even as you continue working, you can pursue graduate-level studies to deepen your knowledge, build your skills, and boost your career.
Specializations for an Online MBA Degree
An MBA program will typically have a set of core classes that may be supplemented with electives. Some programs are general MBAs, meaning that they don't specialize in any area of business. Other programs do have concentrations or specializations.
The following isn't a comprehensive list of MBA concentrations, but it can give you a better idea about the possibilities:
Finance.
Human resources.
Business analytics.
Project management.
Health care management.
Marketing.
Entrepreneurship.
Supply chain management.
Strategic management.
Information technology.
The concentration that suits you best depends on your interests and career goals. For any program, you apply to, review the curriculum carefully. Sometimes, the same kind of concentration will vary in title across different programs.
Online Accelerated MBA Degree: Career and Salary Information
An article from Fortune describes how MBAs, including online degrees, generally have a strong return on investment. Graduates often experience a significant increase in salary and a greater likelihood of getting promoted.
People with MBAs hold managerial or executive positions in various companies. They also have other career paths available to them, such as founding their own business or serving as well-paid consultants.
In an overview of 2021 data on management occupations, the U.S. Bureau of Labor Statistics found that managers have the highest annual median salary compared to other major occupational groups. Here are some of the highest paying positions for this degree.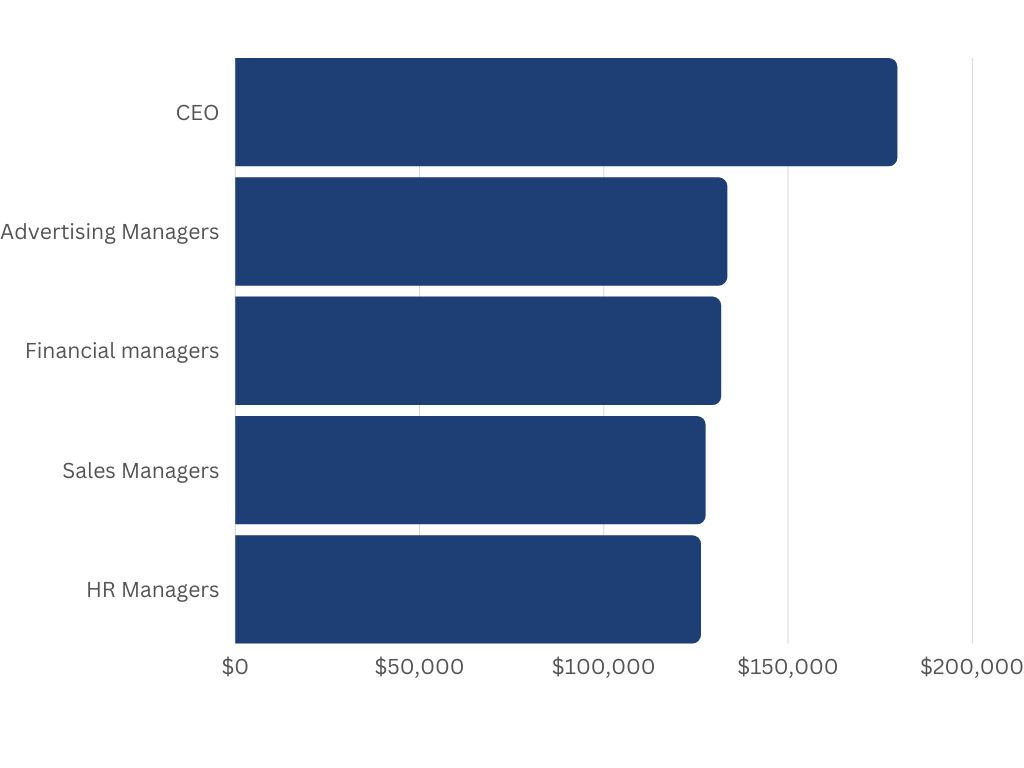 | | |
| --- | --- |
| Positions | Average Salary |
| Chief Executive Officer | $179,520 |
| Advertising and marketing managers | $133,380 |
| Financial managers | $131,710 |
| Sales managers | $127,490 |
| Human resources managers | $126,230 |
Average Annual Salary
These salary figures encompass all workers holding these positions, including individuals who have yet to study past a bachelor's degree or work for smaller firms. An MBA gives you a more substantial chance of earning more than the median. If each position has a range of salaries, and the median is in the middle, you can enjoy excellent pay at the higher end.
Curriculum and Courses for Online Accelerated MBA Degree Programs
A program's curriculum will vary from one school to another, and it may also change if you focus on a specific concentration or take electives. That said, MBA programs cover similar topics because they aim to build your leadership capabilities and increase the chances that you'll excel at managing different business operations.
The following are major areas that MBA programs, including online accelerated online accelerated mbadegrees, usually cover in their curriculum:
Leadership, Management, and Organizational Behavior
In an MBA program, you'll learn how to develop your leadership skills and motivate, direct, and increase the capabilities and productivity of your employees. You'll study methods for a wide range of interactions, from holding one-on-one meetings to coordinating the work of multiple teams across different states or countries.
The courses in your online program may cover organizational strategy, business policies, human resources management, and what it means to be an effective leader who sets and reaches meaningful goals. You'll work on interpersonal skills, including how to hold successful negotiations, and you'll explore real-world scenarios, such as tactics for managing a crisis at your workplace.
Marketing
Marketing involves complex strategies and skills you can further build through an online accelerated MBA. You'll hone your ability to develop and evaluate marketing plans, making them thorough and effective. You'll learn how to set prices for your products, differentiate them from competitors' offerings, and promote them successfully through different media. Your courses may cover consumer behavior, customer service, persuasive communication, marketing analytics, and tactics that work well on digital platforms.
Economics
MBA programs cover topics in economics that are relevant to business management. A better understanding of microeconomic and macroeconomic theories may help inform your decisions as a business leader. Topics include the behavior of markets, the perceived value of goods and services, and the effects of government policies.
As with all aspects of your MBA, you'll be working on real-life issues. For example, you may be asked to consider how a recession would affect your industry and the decisions you need to make to help your company survive.
Statistical Analyses
Quantitative skills are a critical part of business success. Even if you want to specialize in something other than a math-related topic, you need to know at least some math relevant to managers. This includes statistics, which helps you determine how to choose a sample, test hypotheses, discover a relationship between different variables, and make predictions.
A statistics class will typically cover probability, standard distributions, and linear regression. You'll learn how to gather, organize, present, and interpret data. Your education may also extend to various techniques in data analytics, like using powerful software to mine huge sets of data and extract insights from them that guide your business decisions.
Working with data may introduce you to software like IBM SPSS Statistics or the SAS software suite. Other examples come from a list published on Forbes highlighting data analytics tools, including Microsoft Power B.I. and Tableau.
Accounting
In business, you need to understand financial statements, track profits, and spending, and produce estimates for future business activity. An MBA program covers various accounting topics, such as analyzing transactions, formulating a budget, and understanding multiple overhead and production costs. Accounting can become reasonably complex depending on your business's nature and your company's size. A stronger grasp of the principles will help you become a more successful manager.
Finance
Topics covered in finance courses will include funding sources, assets, and investments. You'll study different types of deals, such as mergers and hostile takeovers. You'll also explore tools for financial analysis and work on economic forecasting, which uses a combination of factors to predict how a company will fare at some future point.
Business Ethics and Accountability
An article from Forbes explains that accountability is an integral quality of a business enterprise. It has multiple positive effects, including more robust employee performance, improvements in morale and trust, and consistent adherence to business regulations.
During your MBA program, you'll learn how to foster accountability in the workplace, maintain regulatory compliance, and carry out your ethical and legal responsibilities to customers and employees. You'll also explore ethical dilemmas and consider how to make decisions in difficult situations.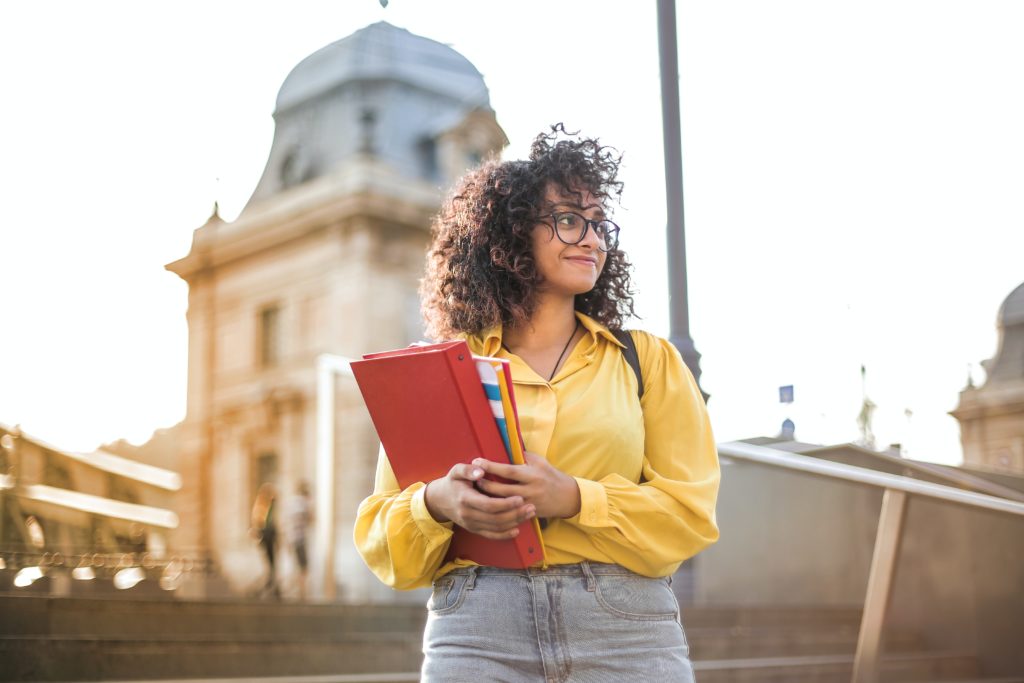 What Will Your Program of Study Look Like?
You could take a single introductory course for a given area, such as finance, or dive deeper into it with multiple classes. Different accelerated programs may allow you to specialize in a particular topic or take optional classes, such as a course about information security or entrepreneurship.
You'll also receive a variety of assignments, and these will vary depending on the program and the specific class and instructor. Examples include quizzes and tests, research papers, case studies, reports, business simulations, virtual presentations, essays, and problem sets involving math or software.
You may need to collaborate with other students on specific assignments. Also, you may need to complete a capstone project before earning your degree. If your program requires it, this in-depth project will draw on what you've learned across multiple courses.
Admissions Requirements for Online Accelerated MBA Degree Programs
Online degrees don't necessarily have fewer admissions requirements than in-person programs at the same school. It's essential to review the requirements for any program that interests you carefully. You can also reach out to advisors or other program personnel who can respond to your questions and help you navigate the application process more smoothly.
Although the accelerated programs you're applying to will vary in their demands, you can expect at least some of the following requirements:
Bachelor's Degree
Because an MBA is a graduate degree, enrollment requires completing undergraduate studies. Along with earning a bachelor's degree from a recognized institution, you'll need to meet a certain threshold for grade point average.
The MBA program you're applying to may prefer a bachelor's degree connected to business. However, even if your college major isn't relevant to business studies, you may still be eligible for an online MBA. You may have taken some undergraduate or graduate-level classes in business, and your post-college work experience may make you a strong MBA candidate. If you do not have any academic credits in business, you will likely have to take some prerequisites before entering an online accelerated MBA program.
For your MBA application to be accepted, you'll need to provide proof of your undergraduate degree and any other classes you've taken. That means contacting one or more schools to request official transcripts. The school itself can forward your transcript to the MBA program.
Professional Resume
An MBA program may ask you to furnish a resume highlighting your professional experience. As much as possible, you should emphasize positions and responsibilities that demonstrate leadership, initiative, a strong work ethic, and other desirable qualities. It's a good idea to ask an experienced professional to review your resume and offer feedback on its content and formatting.
The program may also ask you to submit a cover letter. Given that cover letters are an essential part of business communication, you need to craft a polished and impactful letter displaying strong writing skills. Your letter will introduce who you are, explain why you'll succeed in the program, and how it will further your professional goals.
Exam
If the MBA program you're applying to requires an exam, it will most likely be the Graduate Management Admission Test. The GMAT consists of questions evaluating reasoning and quantitative, verbal, and writing skills.
A program may allow you to submit a score from another exam, usually the Graduate Record Examination. But even if the admissions process doesn't require a GMAT or a GRE, a good score can increase your chances of getting into your preferred program and give you access to more financial aid options.
Letters of Recommendation
You may need to furnish one or more letters of recommendation to get accepted to an online MBA. The best candidates are work supervisors and professional mentors.
You can also ask a professor who knows you well. They may have served as your undergraduate supervisor for a research project or advanced work. Select a professor who knows you relatively well and can attest to your work ethic and academic potential.
Application Forms and Essays
Application forms, which generally have a nonrefundable fee, come in different formats. Some are more straightforward and will ask you to complete the information about yourself. Others may have questions that require more thought, such as describing one of your biggest challenges or achievements. You may also need to include a personal statement or essay.
For every section of the application, make sure to proofread your work. Also, check that you're following instructions carefully. If a personal statement, for example, has a 500-word limit, aim to stay within it.
Accreditation for Online Accelerated MBA Degree Programs
When deciding whether to apply to a particular online school, accreditation is an essential factor to consider. Accreditation tells you if programs at a university meet specific educational standards for both in-person and online degrees. When a school is regionally accredited, you're more likely to get a solid and valuable education. Prospective employers are also more likely to respect your degree.
In addition to accreditation for schools, it's vital to apply to online accelerated MBA programs that are nationally accredited. The three most respected accreditations for business schools and business programs are the Association to Advance Collegiate Schools of Business, the International Accreditation Council for Business Education, and the Accreditation Council for Business Schools and Programs. Depending on the program's concentrations, you may encounter other kinds of accreditation, such as the Project Management Institute's Global Accreditation Center for Project Management Education Programs.
Generally, you should find out about accreditation through a school's website and the pages dedicated to its MBA program. You can also use any available search tool or program directory on the website of each accreditation body.
Financial Aid and Scholarships for Online Accelerated MBA Degree Programs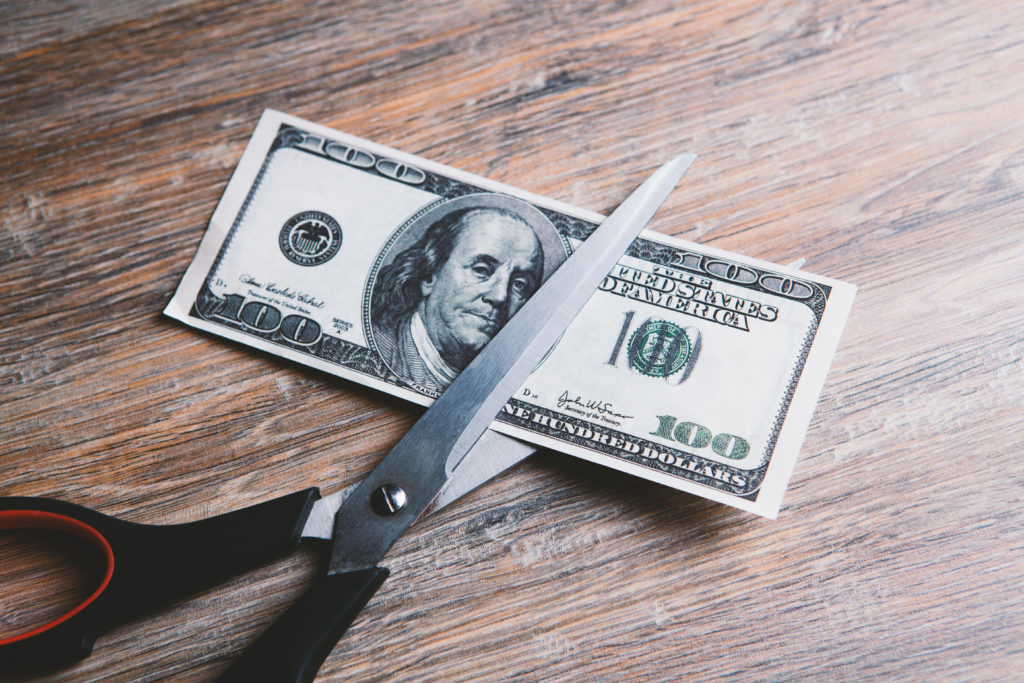 Cost is typically one of the most significant barriers to a graduate program. Even though some online MBAs are relatively affordable, they still cost thousands of dollars. There are multiple options to explore when seeking financial assistance for your program.
It would be best to begin by filling out the Free Application for Federal Student Aid form. Although students in a graduate program aren't eligible for a Pell Grant, the FAFSA form can help you obtain other kinds of financial aid. These include the federal government's Direct Unsubsidized Loan program and Direct Graduate PLUS Loan program.
Any loans you take out, whether from a government source or a private entity, must be paid back. Be sure to review the loan terms carefully, including the interest rates and repayment schedule.
Other avenues to explore include grants, scholarships, and fellowships. These may be offered through the MBA program itself or through organizations that help support graduate students. For eligibility, you'll likely have to fulfill specific criteria, including filling out the FAFSA form. Applying for funding may involve writing an essay or submitting a portfolio of work projects.
Another possibility is to receive support through your workplace. To encourage professional development, some companies invest in their employees' education. Although you may be working for a company that doesn't do this at all, you should investigate the possibility and check if you can receive even partial coverage for your tuition.
Before applying to a particular program, it's worth reaching out to admissions advisors to ask about financial aid options. Some online degrees may offer discounts on particular courses. You can often work out a payment plan with the program better suites your budget.
What Can You Do With an Online Accelerated MBA Degree?
With an online accelerated MBA, you become a better candidate for various positions requiring management skills. Suppose you want to advance your career in the corporate world or business more generally. In that case, an MBA helps you excel at higher-paying positions that demand increased responsibilities, more extraordinary leadership, and an understanding of complex concepts and situations. In addition to facilitating business success, an MBA helps you land work in nonprofits and government agencies.
The following are examples of positions that people with an MBA may hold:
Various managerial roles, such as a director of sales or logistics, a marketing manager, or a vice president of human resources.
CEO or another top corporate executive, such as a chief financial officer or a chief operating officer.
Entrepreneur and company founder.
Management analyst.
Market research analyst.
Financial advisor or wealth manager.
Business consultant.
For many positions, a bachelor's degree is typically the minimum requirement. However, companies often prefer candidates with a graduate degree, particularly if the position has higher pay and rank and a more broad and complex set of duties.
How Much Does an Online Accelerated MBA Degree Cost?
If you want to study online for your accelerated MBA, the price will vary widely depending on your chosen program. Some climb past $60,000 in tuition, while others cost less than $10,000.
With some form of financial assistance, such as a scholarship or a federal loan, you may further reduce the program's costs. Another factor to consider is whether a program offers lower rates for students who live in the same state as the school or are participating from an out-of-state location. Even for online degrees, this distinction may matter in some cases.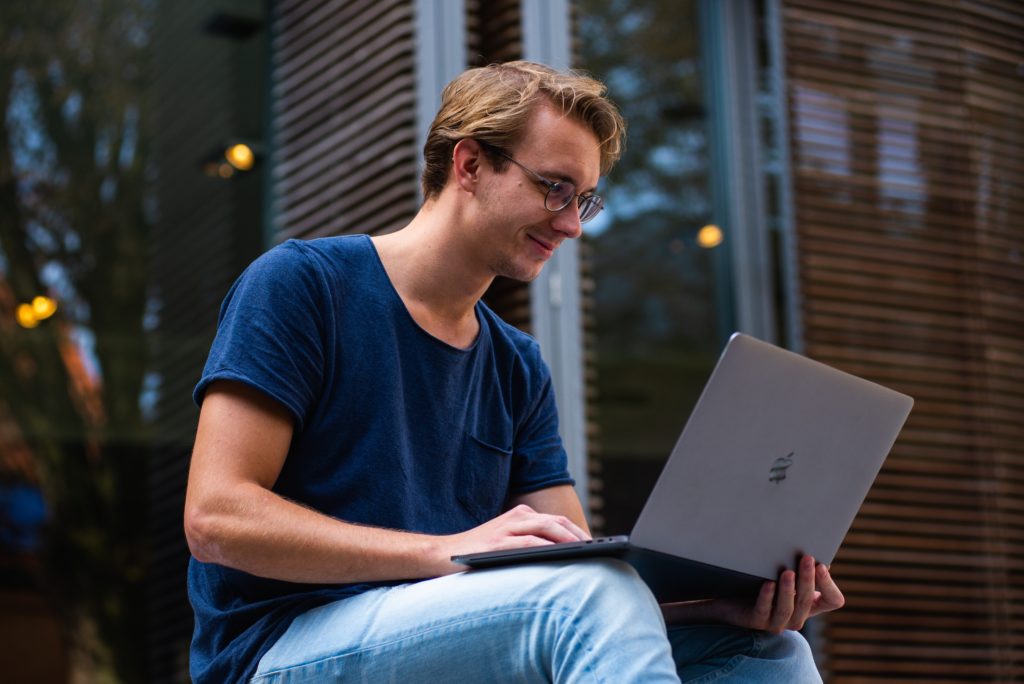 How Long Does It Take to Get an Online Accelerated MBA Degree?
In general, the length of time for an accelerated program is 12 months to 18 months. However, some programs may take 11 months, while others extend to 20 months. You should check the expected time frame for any program you're interested in pursuing.
Your time in the program may also be affected by your prior education and work experience. For example, if you've already taken a few graduate-level courses, you may be able to place out certain core classes in your online MBA. Furthermore, the program may take longer if you want to enhance your online MBA with some additional courses.
Are There Affordable Online Accelerated MBA Degree Programs?
You'll be able to find relatively affordable programs, including some that cost several thousand dollars. And because you're studying online, you can access these programs without needing to relocate or pay for transportation costs.
What about the quality of the degree? The fact that a program is more affordable doesn't necessarily mean that it's lower in quality. Affordable schools tend to have less name recognition, but they can still provide an excellent education and help you boost your career. It's essential to check out a program's accreditation, faculty, curriculum, and overall reputation, including what alumni say about it.
Is an Online Accelerated MBA Degree Worth It?
An accelerated MBA is often a worthwhile option when you consider online degrees that can help you further your career. One of the main advantages it gives you is cost savings. Because these programs are shorter and take place online, the tuition is less than for a full-length program, especially one that needs you to be present on campus.
The fact that you can complete the program in a shorter amount of time means that you can reach your business goals and advance your career more quickly. Also, the online format often allows for greater flexibility. You can easily find time for remote learning sessions even as you're busy at your job.
In general, people who take an accelerated path for an MBA degree already have years of work experience, including positions involving managerial responsibilities. Their work experience, the insights they've gained, and their high motivation levels make them excellent classmates. You can learn a lot from classmates and network with them.
You can enjoy substantial career benefits if you choose a reputable online accelerated MBA program. You'll become a more attractive candidate for higher-level positions. The skills you develop will also help you master new responsibilities.
10 of the Best Schools Offering Online Accelerated MBA Degrees
How should you choose the program that's best for you? There are multiple factors to consider, including the prerequisites, the course load, the types of classes and concentrations available, the overall cost, and the convenience of the class schedule.
To make the search easier, use this guide as a starting point. The following ten programs are among the best in the U.S., and one of them may be an excellent match for your career aspirations and personal needs. The schools on this list were chosen because they are regionally accredited and offer superb online accelerated MBA degrees. They are listed in alphabetical order.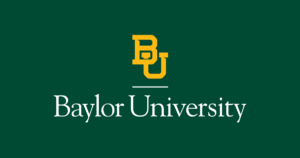 Through Baylor University, you enjoy round-the-clock online access to courses. You can earn a general MBA degree or choose one of the concentrations, such as cybersecurity or marketing. Also, you have the opportunity to connect with the Baylor Business Alumni Network, which has over 45,000 members.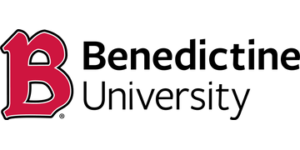 Benedictine University's program allows you to specialize in one of two optional concentrations: digital marketing or project management. If you would like guidance, you can contact a full-time advisor over the phone. Also, you don't have to take a GRE or GMAT when applying for the online MBA.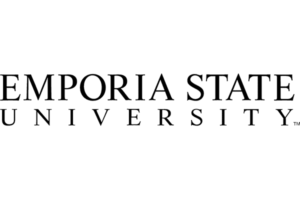 The accelerated program at Emporia State University has six start dates, and it's made up of rigorous seven-week classes. In addition to the core classes, you can sign up for electives that cover marketing analytics, systems analysis and design, and other vital topics.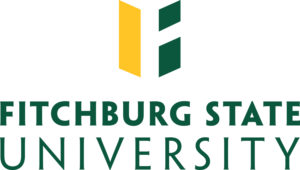 Fitchburg State University offers several accelerated programs, and they don't require a GMAT. The MBA specializations marketing, finance, accounting, supply chain management, and human resources management. There are multiple start dates each year and a short gap between application deadlines and the beginning of the program.

Along with a general MBA track, Norwich University offers several concentrations, including energy management and organizational leadership. You can also choose project management and prepare for the challenging Project Management Professional certification exam. Another advantage to the program is that class sizes are capped at 15 students.

With core courses ranging from managerial finance to software-based business solutions, the online MBA from Texas A&M University-Corpus Christi is known for rigor and building cutting-edge skills. The curriculum comprises eight core classes and two electives, and the program offers several start dates each year.

The University of Dayton has rolling applications for its online MBA program, and you may be able to qualify for certain course waivers, shortening your time to degree completion. To enroll in the accelerated path, you must meet work requirements, including at least eight years of experience in business.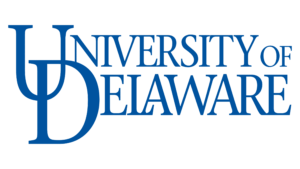 When working on your MBA through the University of Delaware, you have access to personal advisors and career coaches, and you can pick from among six concentrations. These include international business, information technology, and business analytics. The program offers start dates in the spring, summer, and fall.

The internationally well-regarded MBA program at the University of North Alabama offers both online and hybrid modalities. You can craft a personalized MBA plan or choose from 10 concentrations, such as global business, executive preparation, or a human resources track that prepares you for the Society for Human Resource Management's Assurance of Learning Assessment.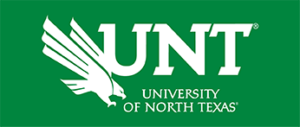 The online MBA at the University of North Texas offers eight-week class schedules in the fall and spring and a five-week schedule in the summer. There are concentrations in highly demanded areas, including marketing, marketing analytics, supply chain management, and strategic management.
Getting Your Online Accelerated MBA Degree
Among the many online MBA programs, you can find at least one that's a strong fit for your career goals and that suits your schedule and budget. These programs typically have multiple start dates during the year. The admissions process tends to be streamlined, and you can submit most or all of the application materials online.
Don't hesitate to ask for advice about a particular program. For example, if you think you would benefit from choosing a concentration, which one would be best for you? Talk to your work colleagues and academic advisors. Reach out to admissions personnel to discuss any questions you have, including your options for financial assistance.
Even before you complete your MBA, you'll experience positive changes in your career. From the program's start, your skills will sharpen, and you'll be able to implement new knowledge and insights. With an online accelerated program, you'll reduce the time it takes to advance in your career and quickly start working with greater confidence and capabilities.
Related Resources
2023 Guide to the Best Online Accelerated Business Degrees
2023 Guide to the Best Online Doctor of Business Administration Degrees