2023 Guide to the Best Online Doctor of Business Administration Degrees
If you are looking into online DBA degrees, this guide is a great place to start. Earning a Doctor of Business Administration degree gives a person a distinction that few people have. According to the U.S. Census Bureau's 2018 report, 21 million American adults had a master's degree, and only 4.5 million had a doctoral degree. With many online degree programs for MBAs and accelerated MBAs, more people are earning a master's degree in business administration today. However, only a few people go on to earn a DBA.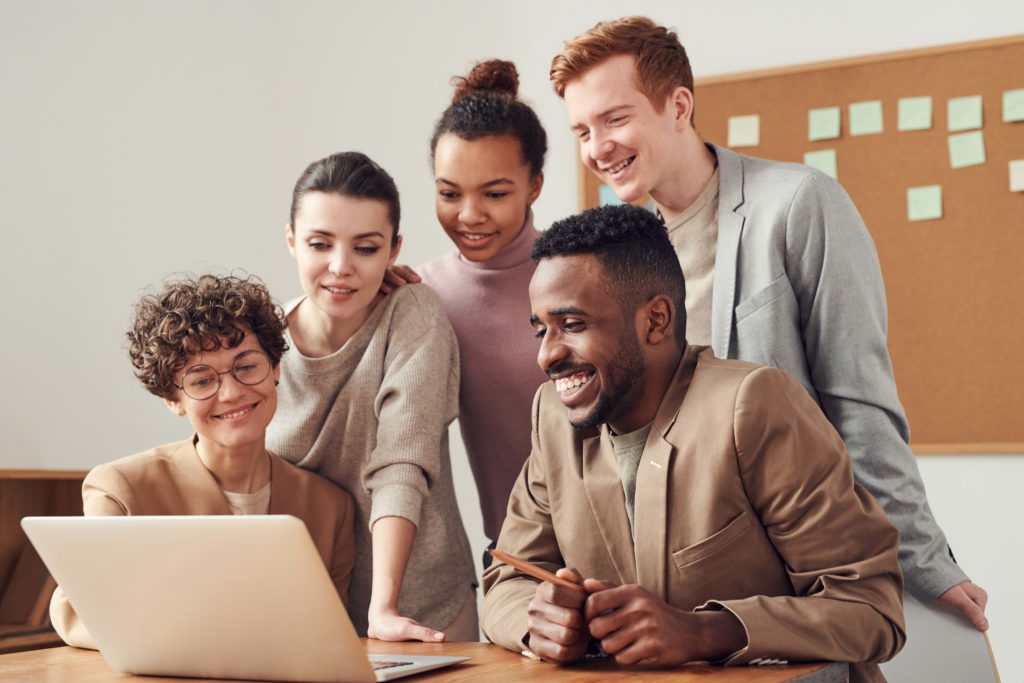 A doctoral degree also provides more in-depth knowledge and the opportunity to add a specialty or expand on an existing one. Job seekers with DBA degrees may have an advantage over those who do not have one and are uniquely qualified for some types of high-level administrative or leadership positions. This distinguished degree can also help strengthen a personal brand and much more. While many universities offer Doctor of Business Administration degrees exclusively online, some have a residency requirement. This guide explains what it takes to earn a DBA, what to expect, and more.
Online Doctor of Business Administration Degrees
Online DBA programs help students expand their leadership and strategic management skills and demonstrate what they learn with a final research project. It may be a dissertation, a case study, or an applied research project. Prospective DBA students need to understand the difference between the Doctor of Business Administration and Ph.D. in Business Administration degrees. The key difference is the skills students learn.
As Forbes notes, a Ph.D. focuses more on advanced research methodologies concerning business. People who want to contribute to business scholarship or work in academia should choose this degree. While online DBA degrees involve research, they focus more on theoretical knowledge to develop business strategies and practical skills that serve them well in leadership roles. An easy way to think about the difference is that Ph.D. degrees focus more on preparing scholars, while DBA degrees focus more on preparing advanced practitioners.
Online Doctor of Business Administration Degree Specializations
Some online colleges offer more specialization options than others. Specialties may also be called cognates. These are some examples of possible DBA specializations schools may offer to online DBA students:
Nonprofit Leadership and Management
Real Estate Management
Six Sigma
International Business
Healthcare Management
Supply Chain Management
Leadership
Finance
Accounting
Marketing
Strategic Management
Hospitality Management
Human Resources
Online DBA Degree Career and Salary Information
Because graduates of online DBA degree programs launch into various sectors, career and salary information can vary significantly. A common industry for DBA graduates is the business and finance sector.
According to the Bureau of Labor Statistics (BLS), the median annual salary in 2021 was $76,570 for the general business and financial occupations category. Between 2021 and 2031, the business and financial occupations field should have an average growth of about 7%. These were some of the specific top-paying roles.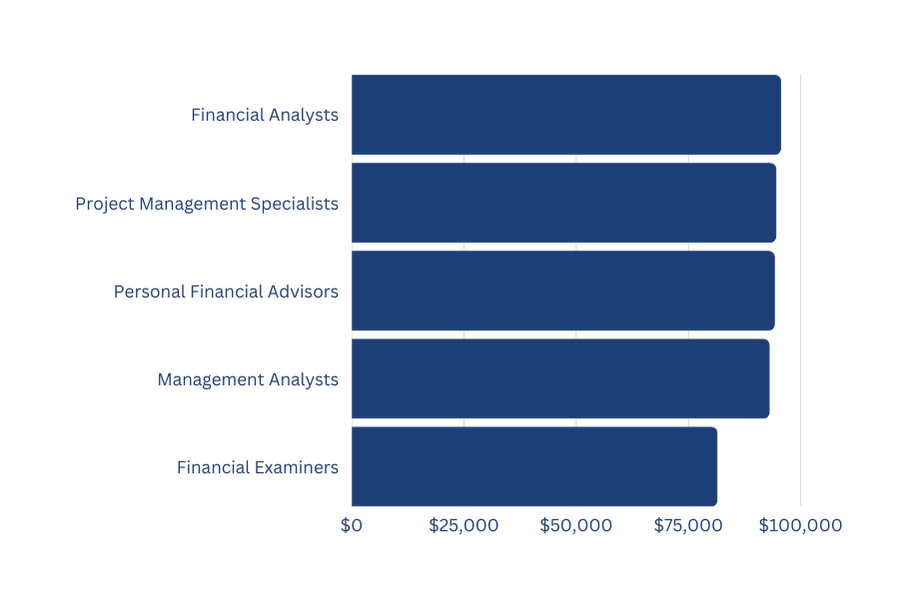 | | |
| --- | --- |
| Position | Median Salary |
| Financial Analysts | $95,570 |
| Project Management Specialists | $94,500 |
| Personal Financial Advisors | $94,170 |
| Management Analysts | $93,000 |
| Financial Examiners | $81,410 |
Another industry with DBA graduates is administration jobs in hospitals and clinics. According to the BLS, medical and health administration managers make a median salary of $101,340.
Many DBA graduates are professionals with experience who want to expand their skills. For this reason, graduates with significant experience may earn more than the salaries reported in the general business and financial occupations category. C-suite and executive positions often include CEO, CFO, COO, President, or similar titles. According to the BLS, chief executives had an average annual salary of $213,020 in 2021. These were some top-paying executive jobs in 2021.
| | |
| --- | --- |
| Position | Average Salary |
| Enterprise Management | $289,840 |
| Computer Systems Design and Related Services | $256,280 |
| Elementary or Secondary School Management | $148,400 |
| State Government Management | $124,850 |
| Local Government Management | $112,800 |
Curriculum and Courses for Online DBA Degrees
The courses in a DBA program are designed to help students become informed, influential leaders and handle multiple aspects of business administration. These are examples of the types of courses people who earn DBA online degrees take.
Strategic Allocation of Financial Resources
Leaders must understand where all the money in a business comes from and where it goes. This course teaches students several vital financial decision-making techniques and models. They learn to allocate resources, capital expenditures, revenue, funding, and more. Also, they learn essential applicable analytical skills.
Applied Research Methods
This is an essential course for teaching students the foundations of doctoral-level research. Those skills are valuable later when they work on their final doctoral research project. The course covers all the critical elements of establishing the foundation of a research study, and students learn the various processes for identifying and developing research problems and concepts.
Supply Chain Management
Students learn processes, concepts, and strategies for developing national and global supply chains here. This course also covers inventory control, coordinating supply chains, global supply issues, and order fulfillment.
Workforce Management and Planning
Students gain a comprehensive knowledge of the labor market's legal, conceptual, and operational aspects in this course. They learn about economic and other factors that may affect recruiting and discover how to build more robust strategies. This course also helps students learn to maximize the value of human capital through strategic placement and more.
Strategic Thinking
In this course, students learn common pitfalls that hinder effective decision-making processes. They also study valuable ways to create and implement strategies.
Understanding the Organization
Students enrolled in this course gain the ability to think more profoundly and holistically about organizations' health, sustainability, and structure.
Competitive Marketing
In this course, students learn applied and advanced strategies for marketing. Also, they develop skills for analyzing competitors. They learn about segmenting various audiences, identifying their needs, and developing appealing messages that create a competitive advantage.
Quantitative and Qualitative Research Methods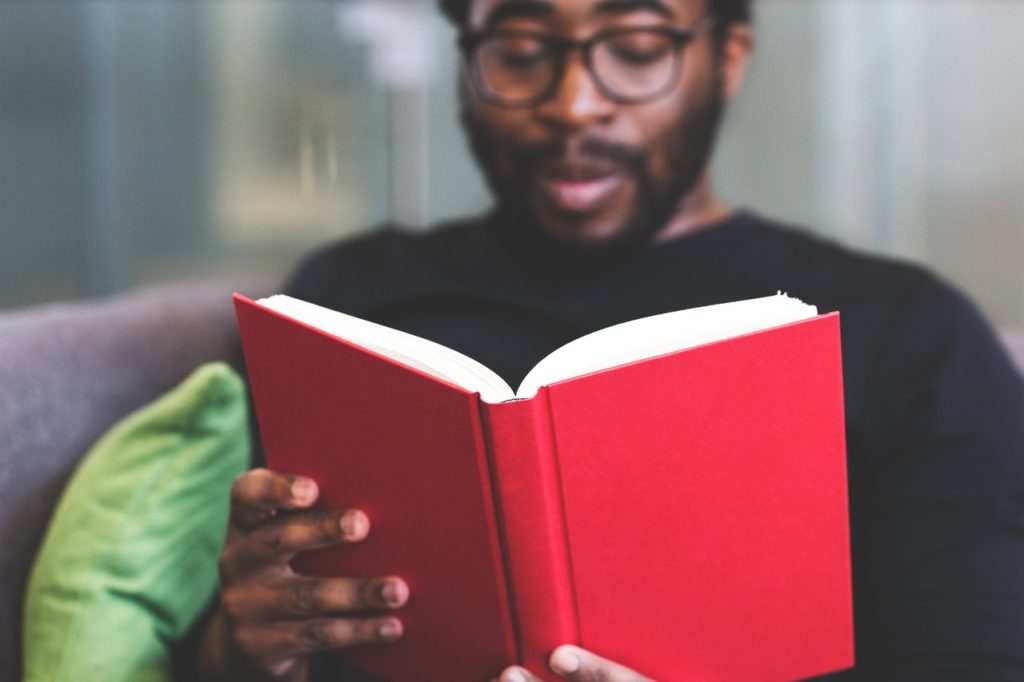 Qualitative research focuses on information and its quality or value. Quantitative research emphasizes numbers and measurable outcomes. Students may also practice using statistics or database programs that they may use later for a final project. Some schools include a case study research course as well. When combined, these courses build off the foundation of research methods students learned earlier and adequately prepare them to develop a final research project.
Cognate Courses
As demonstrated in the earlier section about specializations, there are plenty of options. This course can vary, depending on the concentration. For example, someone in a nonprofit-focused cognate may take classes about nonprofit management, grant writing, or similar topics. However, someone in marketing may take digital marketing and a few related courses.
Dissertation or Capstone Project
DBA programs end with either a dissertation or a capstone research project. While both forms require research, dissertations tend to be more academic, while capstone projects tend to be more practical. Dissertations emphasize new solutions to real-world problems. Capstone projects further existing research and apply it to specific scenarios. The final form of a dissertation is a scholarly paper, whereas the final form of a capstone project can vary. For example, DBA students use their capstone project to write a training curriculum for the place of work.
Admissions Requirements for Online DBA Degrees
The admissions requirements for a DBA program can vary from one school to another. For example, some may accept applicants with a bachelor's degree and experience, while others only accept master's degree graduates. Because doctoral-level research is complex, a minimum English proficiency may also be required for people who speak English as a second language.
A Qualifying Degree
Most students who enter a DBA program have already earned an MBA or a similar master's degree. Some schools may accept candidates with a bachelor's degree under certain conditions.
GMAT or GRE
Today, many schools do not have GMAT or GRE requirements. However, students with good GMAT or GRE scores and a bachelor's degree in business administration or a qualifying field may get preferential treatment in admissions to a DBA program.
Educational Transcripts
For any previous degree earned, requesting transcripts and submitting them with your application is vital. Schools examine these to see if students are eligible based on prior coursework, GPA, and other factors.
Admissions Application
Every school has its own admissions application that asks for standard personal information. Since some schools may give credit for professional training or relevant military experience, it is important to include all certifications, training, or military roles.
References
Some colleges require personal references or academic references. You want to be strategic with who you ask to be your reference. Choose somebody who speaks positively about your academic ability or career experience.
Resume or CV
This is your chance to shine! Submitting a resume or CV helps communicate your relevant work, academic experience, and volunteer. Try to keep the document between two and four pages.
Essay
While not all colleges require an essay, some may still ask for one. The essay may be about a specific topic. For example, an institution may ask for an essay about an applicant's area of interest for research.
Accreditation for Online DBA Programs
The first and most essential step in selecting a college is ensuring it is appropriately accredited. Accreditation ensures that courses are thorough and effective and that professors have been adequately trained. An easy way to see if an entire institution is accredited is to use the accreditation search feature on the U.S. Department of Education website. Users enter the name of a school to see if it is accredited.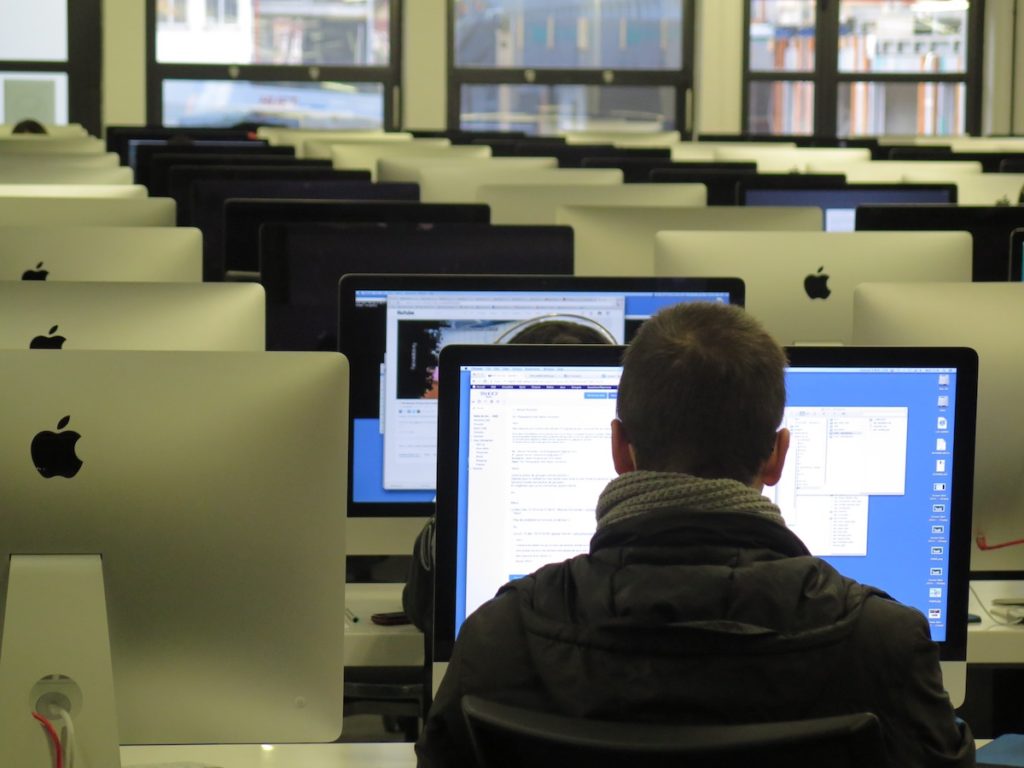 There are two types of accreditation to consider when looking into online DBA degree programs. The first is for the institution itself. You want to attend an online school that is regionally accredited. Regionally accreditation is much more rigid and thorough than national accreditation.
The second type of accreditation to consider is specialization accreditation. The Accreditation Council for Business Schools and Programs is one respected accrediting body for DBA online degrees. It accredits programs rather than entire institutions. Some accreditation entities also accredit business schools. Most business schools are part of a college or university. A respected accrediting entity for business schools is the Association to Advance Collegiate Schools of Business, which is more commonly known as the AACSB.
There are several reasons why it is vital to choose an accredited DBA program:
Employers are more likely to accept or favor a degree from an accredited institution.
If there is a possibility of transferring to another school, it helps to have credits from an accredited DBA program.
Accredited schools can receive federal aid, which many students rely on to help pay for their education.
Financial Aid and Scholarships for Online DBA Programs
Schools usually offer multiple forms of financial aid. Students who need help paying for education expenses must first fill out a FAFSA form on the Department of Education's website.
Federal Loans
Students who qualify for federal loans may borrow up to the lifetime limit. However, the limit is higher for graduate students than undergraduates. The U.S. Department of Education's Federal Student Aid site provides current graduate loan limits and specifies how much can be unsubsidized. A subsidized loan has better terms than an unsubsidized loan. Both types are available to qualifying students.
PLUS Loans
PLUS loans are available for graduate students or parents of students. These are sometimes used by DBA students who have reached the maximum amount of standard federal student loans allowed for the graduate level. There is an annual limit for how much a student can borrow with a PLUS loan and a lifetime limit. The U.S. Department of Education publishes current limits.
Private Loans
This loan offering is not typically offered through schools. However, people who need aid and do not qualify for any other options may request some lender suggestions or search online for student loans from reputable financial institutions.
Institutional Scholarships or Grants
Pell grants from the government are not typically awarded to graduate students and are not a part of financial aid packages for DBA programs. However, some institutions may have grants for graduate students with exceptional financial needs. Some colleges also offer their own scholarships. Students who meet academic or financial criteria may be eligible. The amounts and terms vary between institutions. Additionally, students may find potential scholarship resources outside the institution from other entities by conducting independent research.
What Can You Do With an Online DBA Degree?
People who earn these online degrees may have a much wider range of opportunities. While some types of careers may be similar to roles held by people with MBAs, online DBA degrees expand skill sets. As an interviewee in a U.S. News article on DBA degrees said, earning an MBA is like learning recipes, and earning a DBA degree gives a person the skills to be the one who writes the recipes. These are a few of the top career paths for graduates of online DBA degrees.
Executive Leader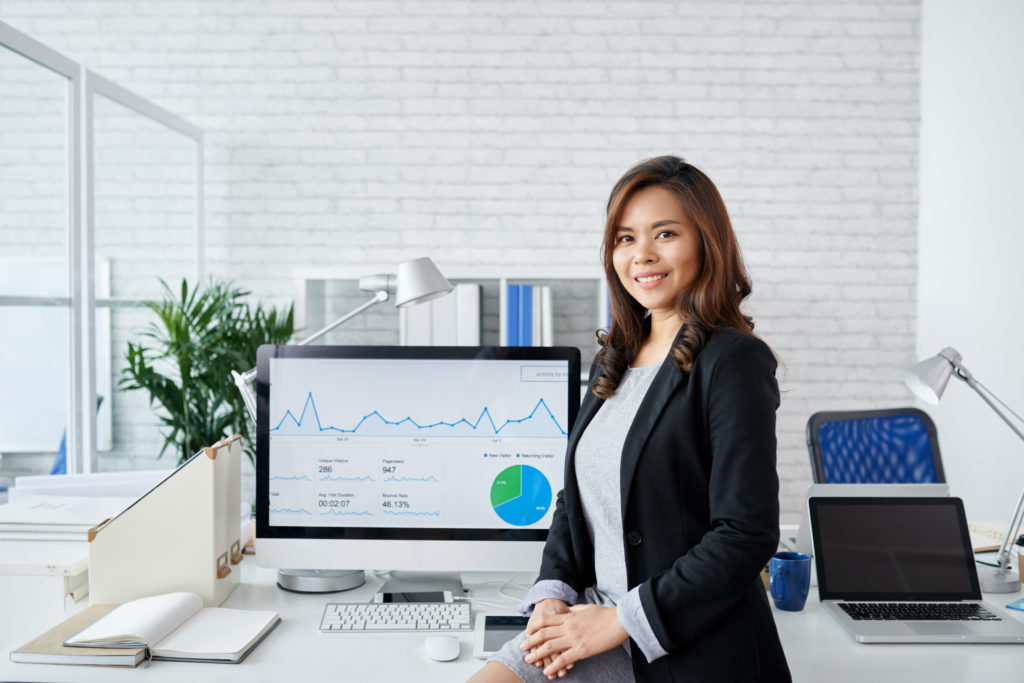 With a DBA and relevant management experience, a graduate has the potential to move up in an organization and become President, CEO, or a similar executive. For example, someone who earns a DBA with a specialty in finance may become a CFO. As stated in the earlier section about salary information, leadership jobs in private companies and education tend to have more attractive compensation.
Professor
Although some DBA students want to become full-time professors, others may work as part-time adjunct faculty while they become entrepreneurs or do something else. Many institutions today require a doctoral degree to teach undergraduate courses. Also, it is necessary for teaching graduate-level classes at most colleges.
Administrative Government Roles
Government jobs often provide a better sense of job security for graduates who set that as a high priority. They have excellent benefits, and DBA graduates often find themselves in leadership roles that give them opportunities to affect positive changes in various fields.
Business Consultant
This field includes people who work for firms and people who have private practices. DBA graduates have many options since they gain a comprehensive understanding of organizations, supply chains, and much more. In consulting, they may focus on a specific aspect like Six Sigma, lean operations, finance, branding, or another specialty.
Logistician
Logisticians often map out and plan the entire lifecycle of products. Large companies hire and pay these professionals well. They need experts who understand product lifecycles, the economy, markets, and all other aspects of the business to fill this type of high-level role.
How Much Do Online DBA Degrees Cost?
According to data published by U.S. News, the average cost of tuition for DBA programs is usually between $500 and $1,000 per credit hour. The per-credit-hour cost depends on the school and may depend on a student's enrollment status. For example, some schools have different rates for part-time and full-time online students. DBA programs typically include 54 to 60 credits, which means the cost may be as high as $60,000 or as low as $27,000. Students who attend colleges that accept relevant work experience, military experience, or similar training may not need to take as many credits. Also, those with transfer credits from another similar graduate program may only need to complete part of the credits. A few schools have 62-credit programs.
How Long Do Online DBA Degrees Take To Finish?
Most DBA programs take about three to four years to finish. Looking at the classes, it may seem like it takes less time. However, the main component that can take considerable time is the dissertation or the capstone project. Depending on the school, it may comprise about 12 to 20 credits. While some colleges have two sub-terms within a semester, they usually design the program so that the final project takes two to four semesters. Unless a student takes summer classes, this can be two years at some schools. Transfer credits, previous experience credits, and enrollment status also affect how long it takes to finish.
Delays in the doctoral study project or dissertation can add a semester or two to the projected completion time. One valuable piece of advice for aspiring DBA students is to read the selected school's final capstone or dissertation project guide early on and start formulating an idea while taking the required classes. Having a verifiable problem, a clear problem statement, good research questions, and a plan for what to study during the final project can help prevent delays.
There is often a course that is dedicated to planning the concept. However, it may be short at some schools and may not allow ample time to finish the research plan. It is important to work diligently on the project and set personal task completion goals every week to avoid the hassle and expense of having to register for a final project section a second time.
Are There Affordable Online DBA Programs?
The good news is that there are several schools with competitive tuition rates. Some may offer discounts for students who served in the military or are currently serving. Others may offer additional types of tuition discounts for certain students. Fortunately, most schools display their tuition rates on their DBA program pages.
Is an Online DBA Degree Worth It?
For someone who wants to advance a career to become an executive, a DBA degree is a worthwhile investment for valuable skills. The degree is worth it for the added flexibility it gives people in choosing from a broad range of fields. For example, someone who currently works in healthcare management can choose a nonprofit specialty and may transition into a nonprofit management role. It is also valuable to anyone who wants to teach graduate-level business classes. Many DBA graduates can advance their careers and receive higher salaries.
10 of the Best Schools Offering Online DBA Degrees
People who want DBA online degrees have plenty of choices regarding colleges and universities. A few schools offer hybrid programs, meaning some classes are online and some are on campus. These are the ten outstanding schools offering online DBA degrees. The schools on this list were chosen because they are regionally accredited and deliver quality online programs. They are listed in alphabetical order.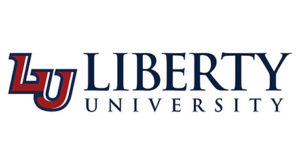 LU's 100% online DBA degree is ACBSP-accredited. The degree is 60 credits long and takes most people three years to complete. Each course in this phenomenal program last eight weeks. There are over 15 specializations for this online program.

This ACBSP-accredited program offers DBA online degrees. The program is designed to prepare people for senior leadership and teaches them how to use research to develop strong and effective business strategies.

Trident University's online DBA degrees provide students with a deeper understanding of management, finance, marketing, technology and more. They learn how to solve real-world business problems and create integrative strategies. This school accepts some types of prior learning to satisfy some required credits.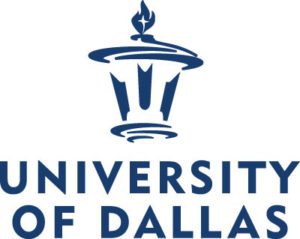 This is a hybrid program that connects students with senior-level business executives for collaborative purposes. It has won multiple recognitions as one of the top DBA programs. The 62-credit-hour program prepares students to become stronger leaders with comprehensive abilities to build effective strategies.

Students seeking DBA online degrees with fewer credit requirements may prefer this 48-credit-hour program. They learn in-depth research skills. Also, they learn how to create influential management ideas and conduct high-level data analysis in business applications.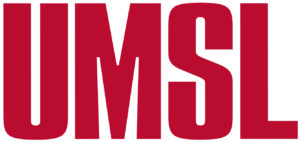 UMSL offers a three-year hybrid DBA program. In addition to completing online courses, students meet a couple weekends each semester in this cohort-based program. They learn leadership skills, research strategies and more from renowned leaders in business.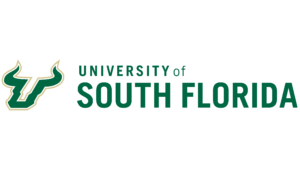 In addition to the cohort-based hybrid program, there is a program offered fully online. The courses help students build a strong foundation in all aspects of management and prepare them to be successful leaders. The first two years are primarily coursework with the last year being dedicated to the final project.

Students seeking online DBA degrees here have several specialty choices and some flexibility to balance work and studying. They learn how to understand business literature and theory, conduct applied research, and more. Also, they learn how to put their knowledge and skills to use by designing their concepts.

Those who earn online DBA degrees here are taught problem-solving and decision-making skills for complex business issues. The program focuses on creating influential, ethical leaders. The ACBSP accredits UIW's School of Professional Studies.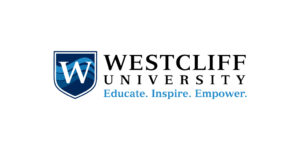 This program gives students seeking online DBA degrees a broader theoretical and practical knowledge base for the key principles of business. Students earn their online DBA degrees by completing discussions, group assignments, case studies, research projects, and a dissertation.
Getting Your Online DBA Degree
The is no better time than today to start your online DBA degree journey. It helps to choose a school that fits individual needs in terms of specializations offered when you are considering options. Also, since some schools offer hybrid DBA online degrees, be sure that any attendance requirements aside from online studying are feasible. Since many schools have multiple start dates throughout the year, it is usually easy to find a favorable time to start. With so many ways to earn online DBA degrees, the main issue is deciding on a school. Use this guide as your launching pad!
Related Resources
2023 Guide to Best Online Accelerated Business Degrees