2023 Guide to the Best Online Digital Media Degrees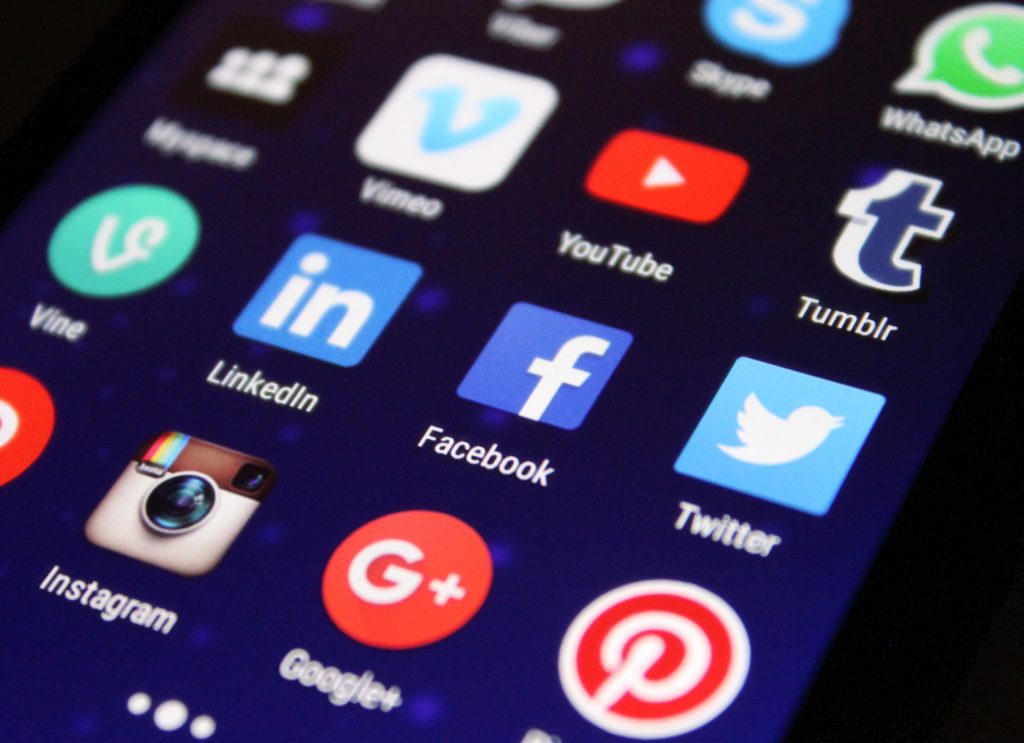 If you enjoy engaging with today's tech and possess creative talents, a career in digital media would be a great fit! This broad field offers you flexibility and a bright future. An online degree in digital media will perfectly fit your modern, busy life. Online degrees enable students to get an excellent education with fewer interruptions in their busy lives.
Online Digital Media Degrees
Our world is currently recovering from a tough season for the job market. A recent article in The Economic Times states, "The International Monetary Fund expects that global economic growth will begin to rebound later this year and that a worldwide recession can be averted." Indeed, that is extremely good news! You will be in the best position to take advantage of an uptick in the world's economy if you acquire marketable digital media skills through an online degree.
Of course, picking the right digital media program for you from the deep pool of options is essential. Some online digital media degree courses can help you complete your coursework for a bachelor's degree in well under four years. We have assembled this helpful guide to help you choose the right program. It explains what to expect from a program offering digital media degrees online. It also highlights 10 top online schools that offer these degrees, which are becoming increasingly important in today's job market.
Specializations for an Online Degree in Digital Media
Today's digital agencies are the descendants of previous decades' ad agencies. Modern marketing departments at larger companies also need people with skills that are popular among digital agencies, so you can expect to have plenty of job prospects after graduation.
Whether you land at a digital agency that serves many clients or within a business's department dedicated to marketing, online degrees focused on digital media can help draw eyes to a brand. Digital media is an umbrella term encompassing a variety of skill sets. Often, students choose specializations in online digital media programs that fit their passions and career goals. Specializations let you put your talents to work for your digital agency or the company that hires you.
These are common specializations for online degrees in digital media:
Graphic design
Web development
Brand strategy
Social media development
Content management
User experience design
Motion graphics design
Paid search management
Digital filmmaking
Digital photography
Video editing
Audio editing
Clearly, an online degree in digital media can cover many pursuits. If you choose the right online degree program, you can develop several sought-after skills and take those with you into the marketplace after you graduate with your new online degree.
Online Digital Media Degree Career and Salary Information
You have a broad range of career paths to choose from in this industry. Thus, there is a wide spectrum of salary possibilities. We encourage you to explore the excellent occupational data collected and published by the Bureau of Labor Statistics as you consider which online degrees to pursue in digital media.
When reviewing the BLS's data, remember that the median average wage for all occupations in 2021 was $45,760. Also, if you have the time, you can discover a wealth of info from the BLS. For example, the typical entry-level education for a graphic designer is a bachelor's degree, which you can conveniently obtain online.
Here are several of the many jobs you can fill with an online degree in digital media and their median pay.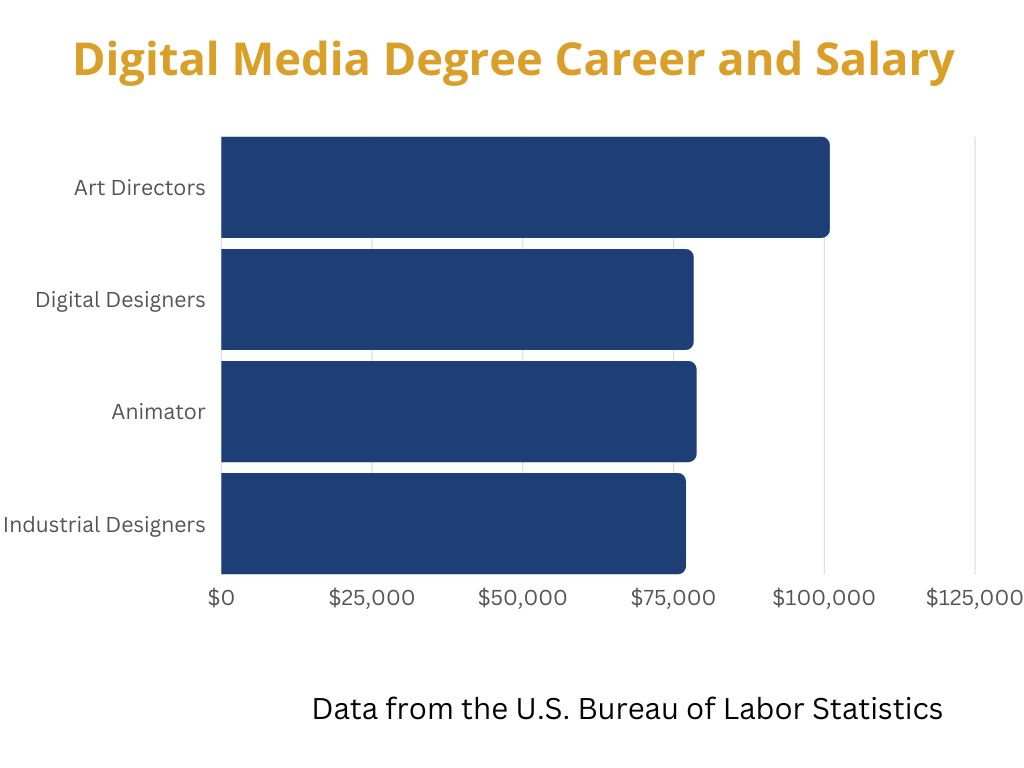 | | |
| --- | --- |
| Positions | Median Salary |
| Art Directors | $100,890 |
| Web Developers and Digital Designers | $78,300 |
| Special Effects Artists and Animators | $78,790 |
| Industrial Designers | $77,030 |
Data from BLS
Curriculum and Courses for Online Digital Media Degree Programs
Schools offering online digital media degrees often structure the programs differently. However, here are some standard courses you may encounter, no matter your school or concentration.
Digital Media
The course name may vary depending on the school and the class year. For example, in your first semester, Intro might be in the title. This class will teach you a diverse cross-section of the skills necessary for a life in the digital media field.
Graphic Design
If this is your specialization, you will take several levels of this course. Graphic design is what we see when we engage with images and creatively displayed text on websites and social media. This coursework will teach you how to develop the skills to create those designs expertly. You will learn the real-world tools and the technology that will help you along your career path.
Web Design
This coursework will make you a true creator of websites. If you like building things, this is the digital path for you. Classes will focus on the platforms and skills that help designers create digital interfaces. As you take more courses in this concentration, you will grow increasingly marketable to employers seeking to become more dynamic online.
Digital Photography
Websites need exceptional visual appeal in our age, and these courses teach you how to capture them. You will discover the roots of digital photography and where the field is headed next. Critically, you will explore the exceptional cameras that make these images possible. Digital editing is usually part of this curriculum, too.
Social Media
If you are considering becoming a social media specialist, you are wise. That field is growing, and this coursework will help you succeed. From writing copy to managing ad buys, you will learn all layers of social media via courses covering this skill set digital agencies need.
UX/UI Design
Get ready to learn how to create user experiences! This coursework lets you understand every element of building experiences for the user and the modern software tools you'll need proficiency in to do it correctly. As you go deeper into these courses, you will gain more knowledge that will be interesting to employers.
Capstone Project
Whether you choose a concentration on graphic design, social media, or another aspect of digital media, your capstone project will award you credit hours for completing an impressive, substantial piece of work. For example, this might be a website, a motion-graphic interface, or a digital portfolio.
Admissions Requirements for Online Digital Media Degree Programs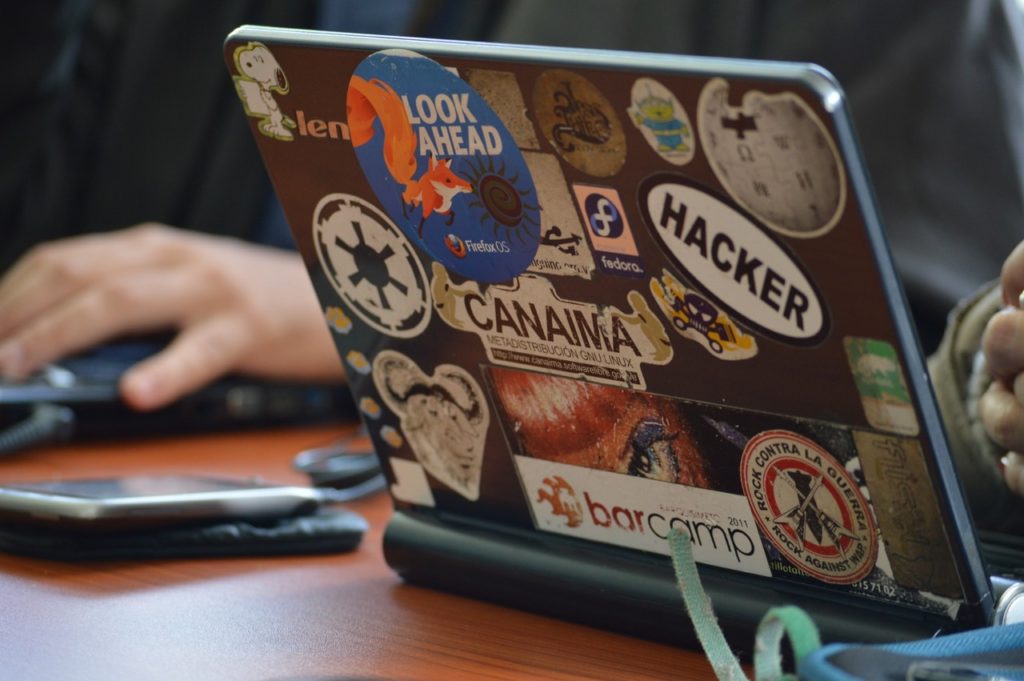 You can expect fewer hurdles to admission from most online digital media degree programs than traditional, on-campus programs. Of course, some schools make it more difficult than others to pursue an online degree in digital media. Regardless, you will typically have access to an advisor or counselor at top online colleges. These professionals will guide you through the admissions process so that you can get on the right learning path as quickly as possible.
Now, let's cover the common admissions requirements at online schools.
High School Diploma or GED
These online programs commonly want proof that you completed high school or obtained your GED. Your high school or GED provider will send a transcript to the school you are applying to at your request. Be prepared for a small service fee.
Application
Of course, you will have to apply to participate in any online digital media degree program. These programs charge application fees, but they sometimes waive their fees on a promotional basis. An admissions counselor will be available to walk you through the process if you contact them. Every school's approach is unique. Importantly, you can request help with your application process from any school if you have a disability.
Minimum GPA
Most programs you will encounter have a minimum grade point average requirement of 2.0 for acceptance. Contact the program's admissions advisor if this is a hurdle for you. Programs like these are more flexible than traditional college tracks and typically feature multiple admissions pathways.
Essay
The entrance essay has largely become a thing of the past, especially regarding online digital media degree programs. Check your chosen program's website closely to see if it requires an essay for admission. You can set yourself apart from the pack by creating an exceptional essay.
Orientation
You may be required to attend orientation when you begin your online digital media program. The school you select may offer online orientation. Even in online learning, orientation is crucial in the higher-ed experience. It lets you find out more about your chosen program's requirements and all the resources you'll have available to help you complete your journey at your new program. For example, one topic often covered at online orientations is how to use the online library. School policies, assignment submission and the proper method to contact an instructor may be covered, as well.
Accreditation for Online Digital Media Degree Programs
When you are looking for a place to pursue an online degree in digital media, your head might spin from all the options. Accreditation helps clear things up when deciding which online school is appropriate for your needs. When a school is regionally accredited, it means the faculty meets critical educational standards. Regional accreditation also ensures professors will teach you the digital media skills you need to compete in the marketplace today and tomorrow.
Accredited schools do not hide their status. They commonly display their accreditation info prominently or provide an obvious link to it. If you want to verify any online school's accreditation, open the Accreditation Search Tool from the Department of Education. To check a school's status, you enter its name and click Look up a school.
If you cannot find one of these prestigious organizations listed on a school's website, do not assume that the school has no credentials. That school may have made the unusual choice not to display its accreditation.
Schools may also choose to have their degree programs or departments accredited. For example, the Accrediting Council for Collegiate Graphic Communications (ACCGC) helps promote excellence in graphic communication programs at colleges and universities. These accreditations are icing on the cake if the online school is already regionally accredited.
Financial Aid & Scholarships for an Online Degree in Digital Media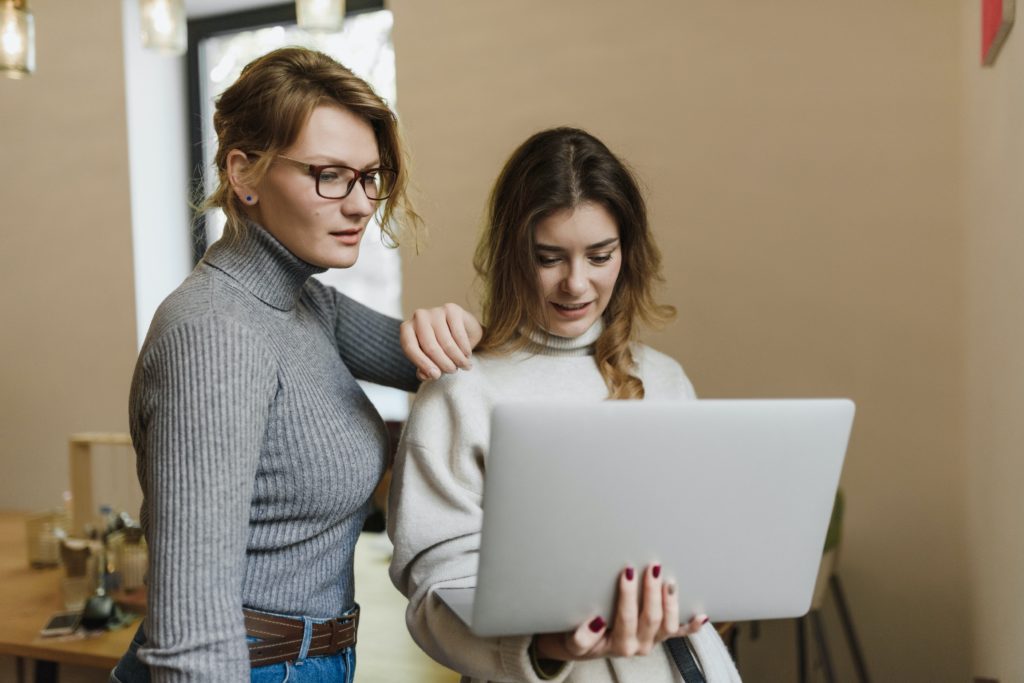 To help people like you pursue online degrees, schools offering these courses typically participate in federal and private aid programs. If you want to quickly initiate the process for finding out if you are eligible for federal financial aid, fill out a FAFSA form online. That catchy abbreviation is short for Free Application for Federal Student Aid. Most of the time, you will find a link to the form on most schools' websites. Just look for content about the school's financial aid options.
Completing your FAFSA form is relatively easy. You will need your personal information, recent income data, and tax details. Also, you will have to add your chosen school's Federal School Code to the form. The school's Financial Aid Department will be able to access your information. You can add several Federal School Codes to one FAFSA form if considering multiple schools. Each school will contact you regarding aid eligibility and availability using the information on your form.
Other Options
You may have several funding options. Your eligibility may include low-interest loans or even Pell Grants. If you receive a Pell Grant based on unique financial needs, you will enjoy the benefit of any other grant. After you graduate, you will not be required to pay it back.
Schools vary regarding private loans and scholarships. If you do not qualify for a federal loan, inquire about private options with the admissions counselor at your preferred school. Remember that most applicants qualify for a federal loan except when they have already accessed the maximum loan amount for a different undergraduate degree. Your selected school may offer scholarships for digital media students. Check with the school's Financial Aid staff for a list of scholarships and requirements. By searching online, you may also discover a digital media scholarship that suits you.
Financial situations are diverse and complex, so do not automatically assume aid isn't available to you. If you feel unsure about whether someone in your unique situation should apply for financial aid, FAFSA's website advises, "Use the Federal Student Aid Estimator to learn about your options."
What Can You Do With an Online Degree in Digital Media?
The spectrum of specializations available via online degrees in this corner of the job marketplace offers you the potential to chart your ideal course once you graduate with a portfolio of exceptional work samples. As a creative individual, you might greatly benefit from leaning into your creativity after graduation and tailoring your career path to your strengths. Rather than only tailoring yourself to job listings you find, you can build a freelance business around your creativity and your recently acquired online degree in digital media. You could even launch your own digital agency if you have the passion and the startup capital.
Depending upon your specific degree, skills, and interests, your fulfilling role after graduation could be one of the following options:
Graphic designer
Social media specialist
Web developer
Brand strategist
Digital photographer
UX/UI designer
Content manager
Paid search specialist
Freelance designer
Digital agency founder
Some of the roles listed above are too new for rich, full documentation by the BLS. Clearly, that fact indicates that these young careers offer you new opportunities to excel in the workforce.
How Much Does an Online Degree in Digital Media Cost?
Compared to the high cost of attending college in person, most programs for online degrees in digital media offer significant savings. If you chose a typical college situation for a bachelor's degree in the United States, you would spend about $20,000 annually. That dollar amount nearly covers the total cost of many online digital media degrees.
Ultimately, the cost of your degree depends on a handful of considerations. First, the amount you will pay in tuition will decrease if you are awarded scholarships and grants. You can cover your tuition or a loan's repayment costs with a grant.
Secondly, consider your preferred school's tuition rate. While tuition rates vary, many online colleges offer quite affordable options. For example, you will often pay significantly less for in-state tuition. Also, if you have served in the armed forces, you should inquire about a military discount. Full-time students may pay more than part-time students, too. Of course, your class load also affects a term's tuition bill. Finally, you will spend less on your degree if you have transferable credits.
How Long Does It Take to Get an Online Degree in Digital Media?
Most online undergraduate programs require four years to complete. If finishing as quickly as possible is your goal, look for accelerated online degrees in digital media. This option arranges courses in eight-week terms, and new terms commence with no breaks. You could also get your degree in three years via regular term lengths by taking extra classes during winter and summer breaks.
Additionally, you may enjoy a shorter path to your online degree if you have previously attended college. You will simply need transferable credits that let you finish faster by skipping a few required courses. At some schools, you'll find a friendly limit of 90 transferable credits.
Sometimes, a school will reward you for your real-world experience, too. You may receive credit for a relevant workplace role, for example. Talk to your school's admissions counselor about any professional experience that could offer you credit. You might discover a fast track toward your online degree if credit for experience applies at your chosen school.
Are There Affordable Online Digital Media Degree Programs?
Tuition rates are affordable at many schools that offer online degrees in digital media. As you weigh your educational options, remember few people are interested in whether a digital media professional calls some prestigious campus their alma mater. In 2023, it's simply best to earn a high-quality degree online for a price that meets your budget.
Is an Online Degree in Digital Media Worth it?
The right online degrees will open future doors. Recent coverage by the World Economic Forum reveals social media expertise is among four of "the fastest-growing, highest-demand emerging skills sets." The specialized online degrees you explore in this guide teach highly marketable social media skills within their course requirements.
Further, many of the career paths you can pursue after earning a digital media degree online pay substantially higher than the median average wage for American workers. After investing three years or less in an accelerated program that allows transferable credits, you could finally transform your creative gifts into your means of earning a reliable, comfortable living. That is a worthwhile investment.
10 of the Best Colleges for Online Digital Media Degrees
To earn an online degree in digital media, you must start by deciding which school to attend. This list of top schools offering online digital media degrees saves you time and headaches. Remember to fully explore schools' websites, so you can learn everything you need regarding tuition, academic years, and more. We thoroughly vetted these regionally accredited schools, which offer excellent online degree programs. The schools are listed in alphabetical order.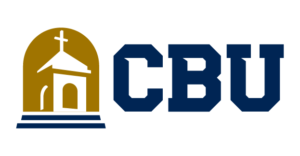 This program's Bachelor of Arts in Graphic Design and Digital Media is attainable in 16 months. Students enjoy the flexibility of accelerated sessions that last eight weeks. Each online student receives a Personal Enrollment Counselor and a One-Stop Student Service Advisor to assist with navigating the program's transfer-friendly course selection. CBU consistently offers quality online degree programs.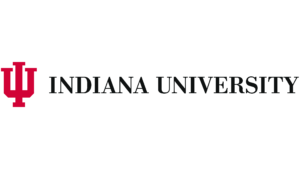 You can earn a concentration in Digital Media and Storytelling in this school's online program, which is run by IU's exceptional satellite campuses. The academic calendar matches the regular campuses, so you must assume a heavy course load to finish in less than four years.

Transfer students can quickly harness their creativity and turn it into their career path via this online degree program. Granite State College specializes in working with transfer students. Also, this program lets you obtain a Bachelor's in Graphic Design or Writing for Visual Media.

In Maryville's highly flexible program, you can study on your schedule. Industry leaders teach the school's courses, and the admissions process is streamlined and easy. You can attend this program online without an ACT or SAT score. The online program at MU proudly prepares students with skills such as graphic design, user experience, and storyboarding.

MSUM offers an interdisciplinary curriculum, which may make you more flexible in the workforce. Additionally, if you are local to the campus, you may enjoy the available option to attend some classes in person. Applying online is fast at this university.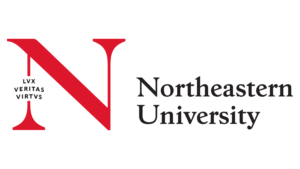 Northeastern is a prestigious, internationally recognized university, and it offers three entry terms to this fast-paced program. All courses are available online, and the program is geared toward people seeking to finish their degrees. You can apply online in minutes.

Penn State has established itself as a leader in online education. The online Bachelor of Arts in Digital Journalism and Media prepares you for a wide range of fields that are expected to grow throughout the next decade. Graduates will carry the prestige of the Penn State brand into the workforce and a degree from the Donald P. Bellisario College of Communications.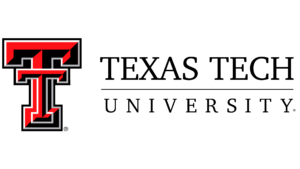 With a main campus in west Texas, Texas Tech offers an online Bachelor of Arts in Digital Media and Professional Communication. Three terms are available to you in this excellent program if you want to progress toward your digital media future quickly. You can conveniently take courses 100% online or mix in classroom credits at Texas Tech's campuses in Waco, Fredericksburg, and Highland Lakes.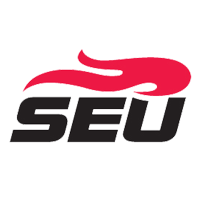 Southeastern's program offers Bachelor of Science degrees in Digital Media & Design with concentrations in Digital Design, BackEnd Development, and FrontEnd Development. You can quickly apply online, and Southeastern University easily transfers existing credits.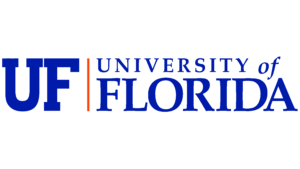 When you explore this program, you will find rich online-learning resources through UF Online. The university's College of Arts awards the Bachelor of Arts in Digital Arts and Sciences. You can earn it entirely online at an accelerated rate if you choose
Getting Your Online Degree in Digital Media
Now that you have discovered what's available to you in this area of online learning, it's essential to take a moment and decide if this is the right time for you to pursue your online degree in digital media. Does this opportunity meet your schedule, budget, and life goals? Fortunately, you will enjoy great flexibility in a modern, online setting. Indeed, you will be learning your favorite aspects of digital media on your schedule.
The technology that has made our lives more connected and convenient lets you quickly apply for these degree programs. Financial aid applications can often be completed within minutes now, too. Just remember, if you choose a federal loan or grant, you must renew your FAFSA annually, and you need to leave plenty of time for your application to be sent to your school before the next term begins. As you decide which online digital media program is right for you, it's perfectly acceptable to move forward with as many schools as you wish until you are sure one is the right fit. Good luck in pursuing the career of your dreams!
Additional Resources
2023 Guide to the Best Online Engineering Degrees