2023 Guide to the Best Online Engineering Degrees
Engineering is a lucrative field that provides the underpinnings for modern technology, science, medicine, and architecture. An online engineering degree provides the background for various jobs, most of which offer a competitive salary. In an engineering position, you'll get to use your creativity, solve problems and make a difference in the world.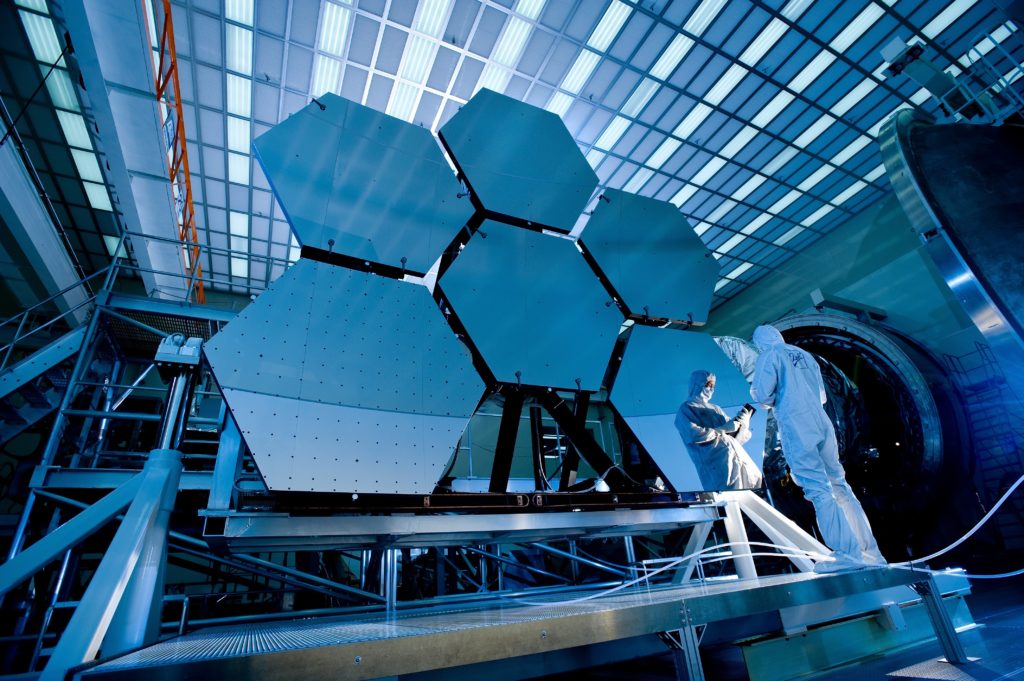 Online Engineering Degrees
There are several engineering degrees available online. Some are entirely online, meaning you can attend classes from anywhere. Others require in-person lab work. Still, you may be able to enter an accelerated degree program, which offers flexible coursework. For example, taking classes at night allows you to maintain a job while you go to school. Summer classes can fill some gaps, allowing you to get your degree in fewer than four years.
A bachelor's degree in engineering is often a requirement for this type of work. It allows you to get in at the ground level and move up within your field. However, you may need a master's degree to pursue a job in management. This guide explains more details about online degrees for engineers so that you can understand what's available and learn more about the top 10 schools offering online engineering degrees.
Specializations
Engineering is a wide-ranging field involving specific methods of analyzing and solving problems. The processes and strategies you learn while getting an engineering degree apply to various jobs. You can narrow down your focus by choosing one of the following specializations:
Aerospace engineering
Designing and building aircraft, space shuttles, and satellites using principles of mechanical engineering, electrical engineering, and physics
Agricultural engineering
Ensuring efficient operations of agricultural supplies, machinery, facilities, and equipment
Biomedical engineering
Improving human health by developing and integrating technology that's used in the medical field
Chemical engineering
Using physics, biology, chemistry, and math to design and develop chemical processes to aid in the production of industrial and consumer products, including pharmaceuticals, food, and clothing
Civil engineering
Working on the technical aspects of civil projects, such as building roads, designing airports, and designing bridges in an efficient and structurally sound manner
Computer engineering
Designing, building, and testing hardware and software networks and components to develop new technology and maintain current systems
Electrical engineering
Working with various aspects of electricity, from microchips to power plants, and developing standards for manufacturing and construction
Engineering management
Combining the technical aspects of engineering with organizational skills to look after the performance of engineering-focused projects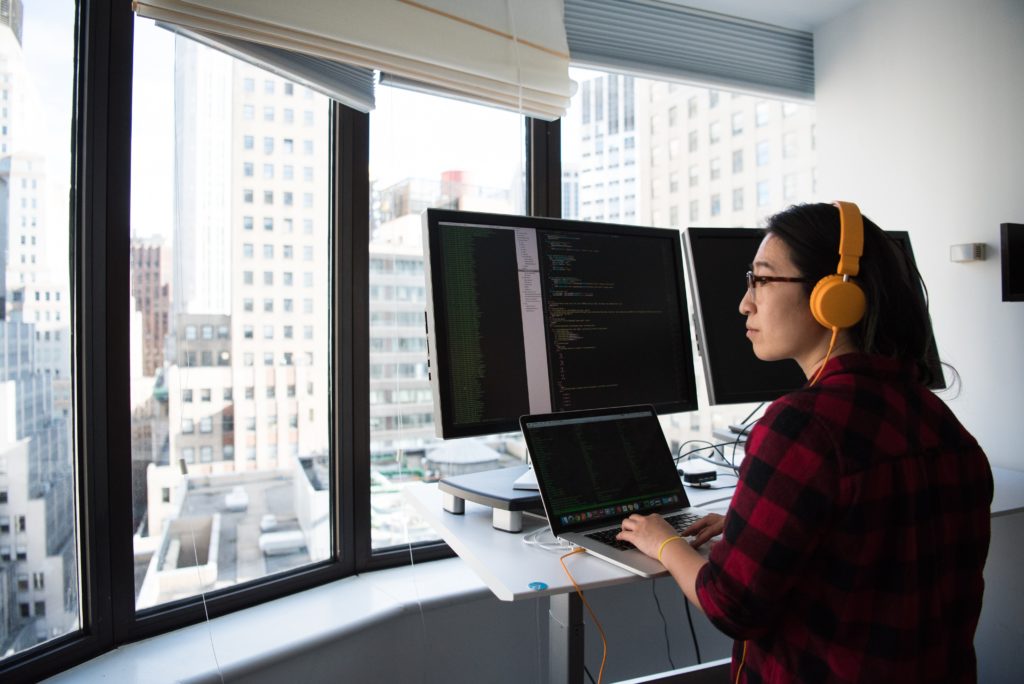 Environmental engineering
Improving environmental issues, such as making clean water more accessible or reducing the impact of pollution
Industrial engineering
Dealing with productivity and technical issues faced by production management, including inventory management, workplace design, and plant layouts
Marine engineering
Designing, building, and maintaining the external and internal components of ships and other maritime vessels
Mechanical engineering
Building, troubleshooting, and repairing engines, motors, and other mechanical equipment
Nuclear engineering
Researching and developing nuclear equipment for a variety of industries
Software engineering
A branch of computer science that involves developing, testing, and improving software to solve problems and accomplish tasks
Systems engineering
Combining engineering and management principles to create, integrate and manage systems that operate efficiently
Most students choose a specialization based on the type of job they want to pursue after schooling. If you're interested in working on the coast, you might consider a career in marine engineering. If you enjoy biology and human health, you could look into biomedical engineering.
Online Engineering Degree Career and Salary Information
According to the Bureau of Labor Statistics, the median annual salary for engineers is about $91,000. However, the wage varies depending on the position and industry. For example, the median annual wage for a civil engineer is about $83,000. Computer hardware engineers make a median salary of about $115,000 each year.
Payscale identifies the salary ranges for different engineering specializations. Many jobs available to people with a bachelor's degree have a starting salary of anywhere from $52,000 to $55,000.
You can often make more money as an engineer by earning a master's degree. Other online degrees can boost your income potential as an engineer too. For example, a Master's in Business Administration sets you up for a management role in an engineering-focused position.
Many engineers choose to pursue a Professional Engineer license after earning online degrees. Becoming a Professional Engineer, or P.E., includes getting a bachelor's degree from an ABET-accredited school. Then, you must sit for the Fundamentals of Engineering, or F.E., exam.
After passing the F.E. exam and working as an engineer for four years, you may sit for the P.E. exam. Although a P.E. license isn't necessary to work as an engineer, it can help you get a position in consulting or management. It can also improve your standing when competing against other candidates for future jobs.
Here are the median salaries for some engineering careers.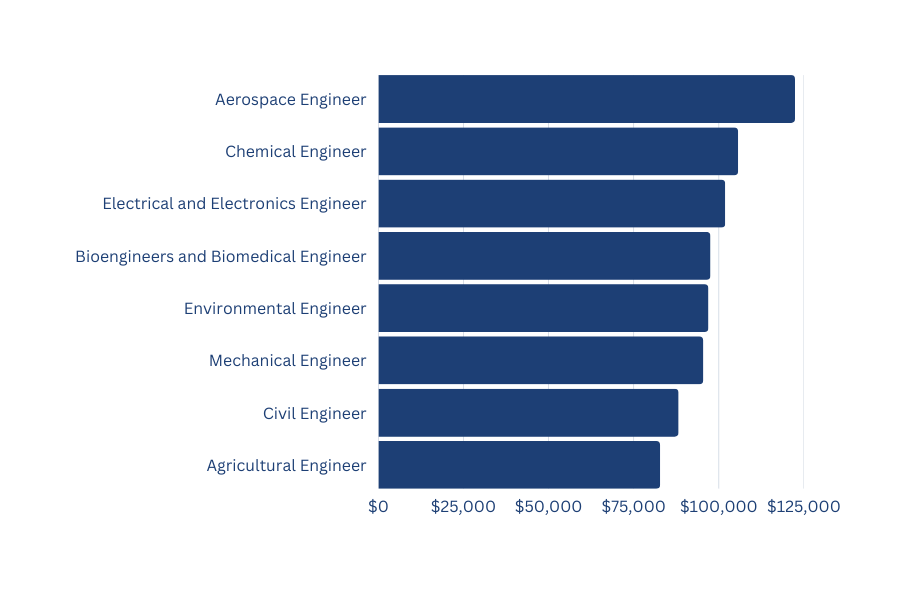 | | |
| --- | --- |
| Position | Median Salary |
| Petroleum Engineer | $130,850 |
| Aerospace Engineer | $122,270 |
| Chemical Engineer | $105,550 |
| Electrical and Electronics Engineer | $101,780 |
| Bioengineers and Biomedical Engineer | $97,410 |
| Environmental Engineer | $96,820 |
| Mechanical Engineer | $95,300 |
| Civil Engineer | $88,050 |
| Agricultural Engineer | $82,640 |
Curriculum and Courses for Online Engineering Degree Programs
Regardless of the specialization that you wish to pursue, you'll have to complete some engineering coursework that sets the foundation for online degrees in this field. Most bachelor's level courses focus on a STEM curriculum with a healthy dose of math and science. As you progress through your studies, you can take more advanced courses that position you to excel in your desired specialization.
Some standard courses in an engineering degree curriculum include the following.
Calculus
Students earning online degrees in engineering typically have to take more math coursework than students in other disciplines. Calculus I and II are usually required. As you progress through your studies, you may take advanced courses that build on the fundamentals of these classes.
Engineers need to learn how to use the right resources and tools to complete mathematical calculations. You'll also learn how to translate real-world data into mathematical equations and use the proper formulas to solve them.
Linear Algebra
Learning linear algebra allows you to develop models to explain and work out concepts in the natural world. Some of the topics you'll cover in a linear algebra course include working with vectors, systems of linear equations, complex numbers, and matrices.
Physics
Physics allows you to learn the theory behind how the world works. Some topics you'll cover include thermodynamics, mechanics, electrodynamics, and fluid dynamics. However, engineering is primarily an applied science. This means that you'll take more applied physics courses than theoretical ones.
Understanding the Universe
A science course that concentrates on the physical dynamics of the universe provides a well-rounded view of common concepts that influence how we live and understand the world. This class offers a general understanding of quantum physics, black holes, lasers, atomic energy, and wireless communication.
Modeling and Simulation
Modeling and simulation help people make sense of complex concepts by breaking them down into smaller equations. This allows students to understand behavior that's too complicated to measure directly. In this course, you'll learn how to use appropriate computational tools to conceptualize, solve and report on complex problems you might encounter in the field.
Computer Applications
Even if you're not going into a computer engineering field, understanding the basics of computer applications will help you succeed in your industry. Almost every engineer is required to use computers as a resource. Some general computer science courses that are appropriate for an engineering degree include programming languages, data structures, computer architecture, and operating systems design.
Statistics
Because data analysis is crucial in almost every engineering position, students pursuing an engineering degree online usually have to take at least one statistics course. In this class, you'll learn about probability, sampling distributions, making inferences, testing hypotheses, and making estimations and predictions.
Chemistry
Develop a concrete understanding of chemistry by taking general or organic chemistry courses. You'll learn how to use the principles of equilibrium, kinetics, and thermodynamics to understand chemical reactions. You may also learn about nuclear chemistry and electrochemistry in this foundational course.
Computer-Aided Design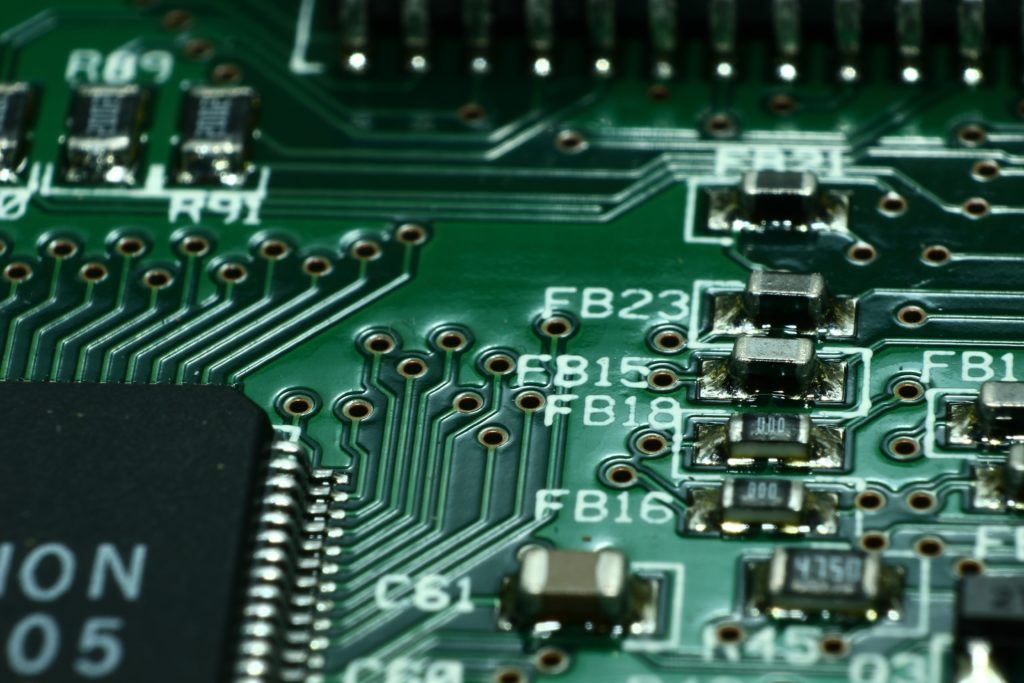 With today's rapid technological advances, it's essential to stay up to date with the latest technical resources. A computer-aided design course teaches students how to use software to create 2D and 3D designs. This course is often offered as a lab and includes hands-on activities that teach students how to integrate mechanical design with real-world applications.
Circuits
If you're going into electrical engineering, you'll take several classes on circuits. However, a general course on circuits can help anyone pursuing an engineering degree to understand the basic principles of electricity.
Admissions Requirements for Online Engineering Degree Programs
Students who wish to earn an engineering degree online usually face similar requirements as those pursuing an in-person degree. Although every school is different, most have the following admissions requirements for online engineering programs:
• High school diploma or equivalent – Most schools accept a high school diploma or GED. Taking courses that are applicable to an engineering major, such as advanced mathematics or science, during high school can demonstrate your interest and increase your chances of acceptance.
• Application – The schools to which you apply will have specific requirements for the application process. You can often work with a counselor at your high school or an admissions representative for online degrees to determine the components that are necessary to apply. If you need financial assistance or have a disability requiring extra help, contact the school.
• SAT/ACT test scores – Many schools require students to take these standardized tests as part of the application process. You may also take SAT II tests in math and science. In some cases, students with a high GPA may not have to take these tests.
• Essay – Not all schools that offer online degrees require an essay. However, if they do, structuring the essay to highlight your strengths can set you apart from other applicants.
Accreditation for Online Engineering Degree Programs
The best schools that offer online degrees are accredited, meaning they're certified to provide the foundational knowledge necessary to pursue your career. Accreditation helps keep schools accountable for the quality of classes and the expertise of professors. When looking for any degree from an online institution, ensure the school is regionally accredited. Regional accrediting bodies have higher standards than national accrediting bodies.
There are also a few accrediting bodies that are specific to engineering programs. ABET is a nonprofit organization that sets the standard for learning in many science categories, including engineering and engineering technology. This organization accredits programs within schools already recognized by other accreditation agencies and institutions.
The Engineering Accreditation Commission, or EAC, accredits engineering programs at the bachelor's and master's levels. The Engineering Technology Accreditation Commission, or ETAC, accredits engineering technology programs at the associate's and bachelor's levels.
Financial Aid & Scholarships for Online Engineering Degree Programs
There are several types of financial aid for online engineering programs, including loans, scholarships, and work-study opportunities. The financial aid process for online degrees is typically the same for on-campus students.
Online degree programs at schools accredited by the U.S. Department of education are eligible for federal financial aid. Prospective students can fill out the Free Application for Federal Student Aid, or FAFSA, to determine their eligibility.
Some institutions offer their own financial aid. However, they may use the information you supply on the FAFSA for this determination. Students must also meet other minimum enrollment requirements to qualify for financial aid.
Don't assume that you're not eligible for financial aid because your income is too high. Many schools have specific requirements that go beyond income. Contact the school to learn more about their financial aid and scholarship opportunities. The U.S. News Scholarship Finder can also alert you to private merit and need-based scholarship for different online degrees.
What Can You Do With an Online Engineering Degree?
Most entry-level engineering jobs require you to have a bachelor's degree. Earning an online engineering degree positions you to enter the workforce in a job that matches your interests and educational experience. Some jobs that you can get with an engineering degree include mechanical engineer, electrical engineer, biomedical engineer, technical sales engineer, and machine or robotics maintenance.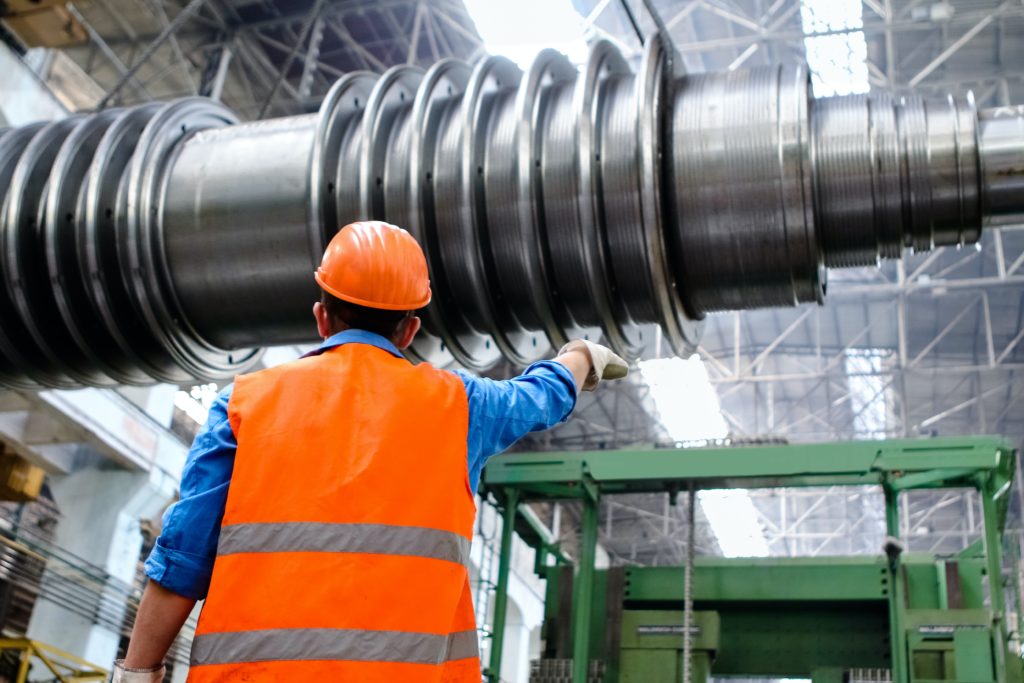 A wide variety of options are available if you're looking for a job with an engineering degree. You might work in a lab on highly specialized tasks. On the other hand, you may be responsible for project management and workflow maintenance across several branches of a business. Graduates with a web-based engineering degree may also work in the government sector.
Many industries require engineers to keep their operations running smoothly. On-the-job training allows you to learn the ins and outs of the job and progress in a direction that complements your schooling and expertise.
How Much Does an Online Engineering Degree Cost?
Most online engineering programs require students to complete 120 to 128 credit hours. With the cost per credit hour ranging from $288 to $688, you should expect to spend between $34,520 and $88,060 to complete your degree. Although tuition for online degrees is not necessarily less expensive than on-campus degrees, they allow you to save money on room and board and travel expenses by living in your current location while you attend classes. Some additional financial obligations involved with getting an online engineering degree include application fees, standardized testing costs, course materials, and technology fees.
You may get a discounted rate by attending a school in your state of residency. Some schools also offer discounts for veterans or military personnel.
You can often transfer those for credit if you have taken college-level courses before pursuing an online engineering degree. If so, this will reduce the total cost of your online degree.
How Long Does it Take to Get an Online Engineering Degree?
Most online engineering degrees take four years to complete. You could graduate early if you transfer some credits to the program when you begin. But the courses are set up to progress in a four-year timeline.
The first two years of coursework typically include foundational classes that can be applied to any engineering degree. During the last two years, you'll focus on specialized coursework that better prepares you for your intended career path. You may be required to complete lab work or work in the field to get hands-on experience.
Are There Affordable Online Engineering Degree Programs?
Some of the most well-recognized engineering degree programs are also the most expensive. But all regionally accredited schools must adhere to specific quality standards. Therefore, you can get an excellent education whether you attend an Ivy League school or another accredited program.
Many schools offer affordable tuition rates for online engineering degree programs. Once you have found a few programs in which you're interested, compare prices to determine which is the ideal option for you. You can also seek out financial aid or scholarships to reduce costs. Find out how long you have to graduate; spreading your coursework over an extra semester or two can reduce the yearly costs in a way that makes financial sense.
Is an Online Engineering Degree Worth it?
If you're interested in pursuing a job in engineering, an online engineering degree is worth the time and cost. You'll need a bachelor's degree to enter the workforce in this field, and online degrees offer flexibility regarding your time and costs.
The U.S. Bureau of Labor Statistics reports that job growth for engineers is on par with other professions. For example, positions for mechanical engineers should grow by 2% in the next decade, with about 17,900 job openings created from people retiring or leaving the industry. Civil engineers' employment should grow at a faster rate of about 7%, with about 24,200 new job openings each year. Job growth for industrial engineers is faster than average. This field should grow at a rate of about 10%.
There will always be jobs available for engineers. Some positions, such as those involving software and computers, will become even more prevalent as technology advances. With this degree, you can enter a job in your area of focus. As you gain experience and seek licensure, you can improve your salary and job security.
10 of the Best Schools Offering Online Engineering Degrees
With so many engineering degree programs to choose from online, it can take time to know which is the best. That's why we have put together a list of ten of the best schools offering online engineering degrees. Editors chose these schools because they are regionally accredited and offer excellent online degrees. Indeed, these universities offer a wide range of programs to serve your educational needs and can help you enter the workforce with relevant knowledge and skills.

This school offers a bachelor's in electrical engineering, or B.E., for students who want to gain a solid foundation and apply it to the workforce. Students can choose a general concentration. Alternatively, they can select a concentration in communications or mechatronic systems. Lab work can be completed at home and documented with videos or still images.

The Ira A. Fulton Schools of Engineering at ASU offer a broad range of specializations for working professionals who want to complete a degree or take continuing education courses. Online students receive the same content as in-person students, and a diploma from one of these programs will not distinguish between online or in-person learning.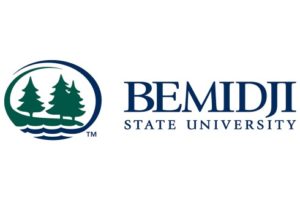 A bachelor's degree in applied engineering from Bemidji State University allows you to enter the workforce with practical knowledge and a solid engineering background. This program caters to working adults and offers online learning with support from the Extended Learning Center. If you enter the program with a two-year technical degree or associate's degree, you can earn your bachelor's degree in just two more years.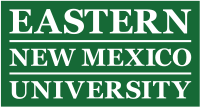 This school's Electronics Engineering Technology Program is the only electrical engineering program in New Mexico that is completely online. You can earn an associate's or bachelor's degree with concentrations in computer engineering, renewable energy, and analog or digital electronics.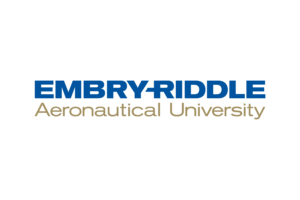 Bachelor's degree programs in engineering or engineering technology offer 130 global locations and flexible class offerings. Students will complete coursework, research, and virtual labs to learn how to work effectively and collaboratively in diverse environments. The engineering technology program requires students to complete 122 credit hours, whereas the engineering degree requires 128 hours of coursework and labs.

This school offers Bachelor of Science programs in electrical engineering and computer engineering. Each program requires completing 128 credit hours. Most of the courses are available during the school's spring, summer, or fall semesters.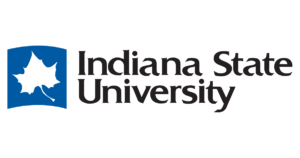 Students at this school can earn a bachelor's degree in electronics engineering technology, engineering technology, engineering technology management, or mechanical engineering technology. The school also has the option to take core classes at a local college or university, which may allow students to earn their degree faster and for less money.

At Kennesaw State University, budding engineers can major in software engineering or industrial engineering technology. Students can access pre-recorded lectures as well as a live component, which is delivered through web conferencing software. Online students work at the same pace as on-campus students.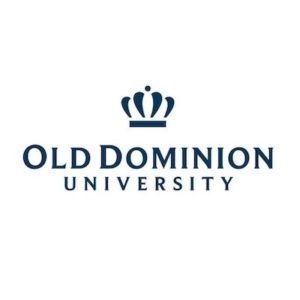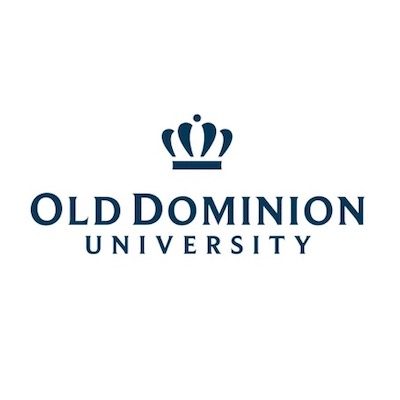 Several online degrees are available with concentrations in civil engineering technology, computer engineering, and mechanical engineering technology. Transferring from other universities within the Virginia Community College System is easy, and some of the bachelor's programs require only 120 credit hours.

This school's bachelor of science in mechanical engineering consists of 126 credit hours. The vast majority of this degree is online. Exams must be completed live at an approved site using an in-person proctor. Some courses also require students to attend in-person labs at one of the school's Tuscaloosa, AL locations.
Getting your Online Engineering Degree
If you're seeking an engineering degree, start by narrowing your search to schools that offer the degree program that fits your interests. Some schools provide a narrow focus for engineering degrees, while others offer a broad range of degrees. From there, you can assess the other requirements, such as prerequisites, in-person learning, and cost.
It's easy to find out more information about each school online. You can even apply from your computer and access financial aid information online. Speak to an admissions counselor if you have additional questions about the school, and launch your engineering career by getting a well-rounded education that prepares you for a job in this field. Your engineering career is at your fingertips. Good luck!
Related Resources
2023 Guide to Best Online Finance Degrees