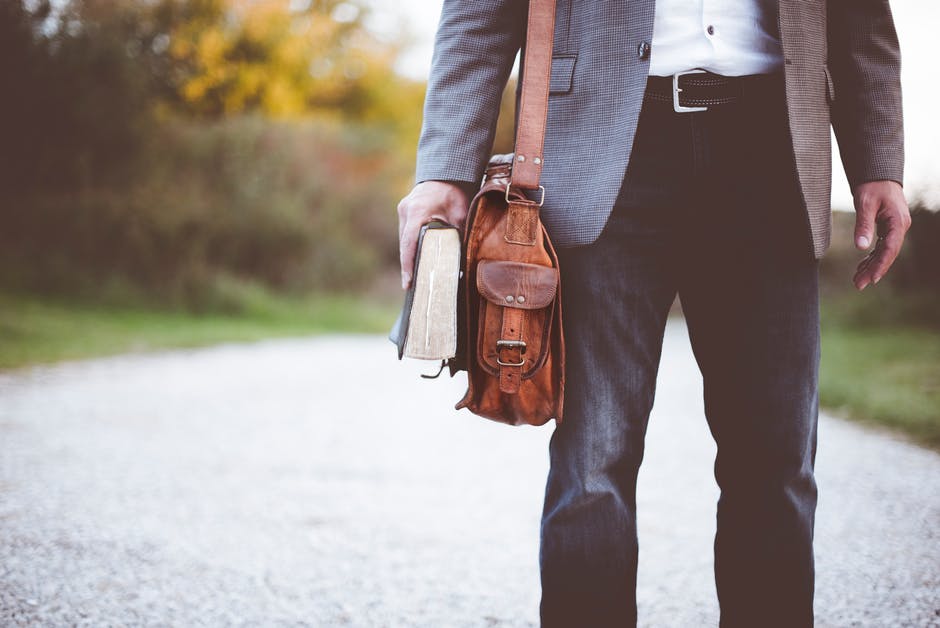 Can I Get an Online Degree While Working?
Yes, you can get your online degree while working. Online degree programs are designed to enable nontraditional students to attend classes while maintaining a full- or part-time work schedule. You may find that it takes longer to earn your degree online while working, but you'll still gain economic and educational benefits while you attend school online.
Online degree programs are the new night school for working adults. Instead of driving to school after work and attending classes, you log in whenever you're ready to learn. The major difference between on-campus classes and online classes is the fact you learn at your own pace each semester and complete the coursework according to deadlines. Online degree programs operate in much the same way as on-campus programs in terms of student coursework, passing grades, quizzes, tests, and finals.
Do I Get the Same Education Online as Traditional Students?
You will get the same education in an online degree program the same as traditional students receive. The classes themselves are delivered in a variety of formats that range from recorded lectures to live feeds on Zoom or similar platforms. You receive up-to-date information no matter what time of day or night you happen to be viewing the class. Support from fellow students, teachers, and assistants is also available through various methods of communication offered through the online degree program. Students and educators connect with each other through applications like Slack, can email each other, and meet virtually to discuss classwork at times that are convenient.
Educators adapt their curriculum to meet the format of online classes, but they don't otherwise alter the content they teach. The class requirements for a passing grade are the same for in-person and online, and you're expected to perform to the same standards as a traditional student. You're expected to perform the same as a traditional student in the form of regular class attendance, fulfilling schoolwork requirements, and focus on earning a passing grade. Satisfactory completion of all of these requirements with passing grades results in credits earned towards your degree the same as if you attended the physical campus.
Will Employers Take My Online Degree Seriously?
There is nothing on a diploma that says you attended school online. Provided you attended a reputable school that carries accreditation for your particular degree program, your online degree will hold the same weight as if you had attended classes in person. An employer won't know that you attended school to get your degree online unless you let them know, and they may not be concerned even after the reveal. Many reputable higher educational institutions were increasing their online degree offerings prior to COVID-19, and continue to do so. The pandemic accelerated the shift to online education, further cementing the legitimacy of online degree programs.
The idea that employers won't take an online degree seriously stems from the early days of internet education. For-profit schools with a heavy emphasis on virtual education were created seemingly overnight and began advertising their educational offerings across the U.S. The quality of the education from for-profit schools was questionable, and students weren't taught much more than the basics of their concentration. At the time, few reputable schools were offering online degree programs which made it easy for employers to differentiate between candidates with a reputable degree and ones that got their degree from a for-profit school.
All of that has changed with the adoption of online degree programs by reputable universities and community colleges. Your job prospects are not diminished simply because you earned a degree online from a well-known and respected educational institution.
Is it Worth it For Me to Get My Degree Online Even Though it Takes Longer?
You can never go wrong with getting an advanced degree in an area of study that matches your career goals. Work experience is important for career advancement as it demonstrates to an employer that you took the time to have a solid foundation of knowledge, but there's more to getting a degree online. Engaging in an online degree program helps you learn about the standards of your profession, insights to various aspects of your concentration that may not be easily learned on the job, enable you to sit for licensing exams and pass them, and earn qualifications that can boost your career.
Another advantage to earning a degree online is the fact it offers you the opportunity to switch careers without losing income. In the event you've found the career field you're working in isn't the right one for you, and you have an existing degree, you can find a school that accepts your general education credits, or offers work credit, and take classes online at your convenience. You can earn another degree with less stress and move into a different field of employment without missing a beat.
You May Also Enjoy Reading: