2023 Guide to the Best Online Finance Degrees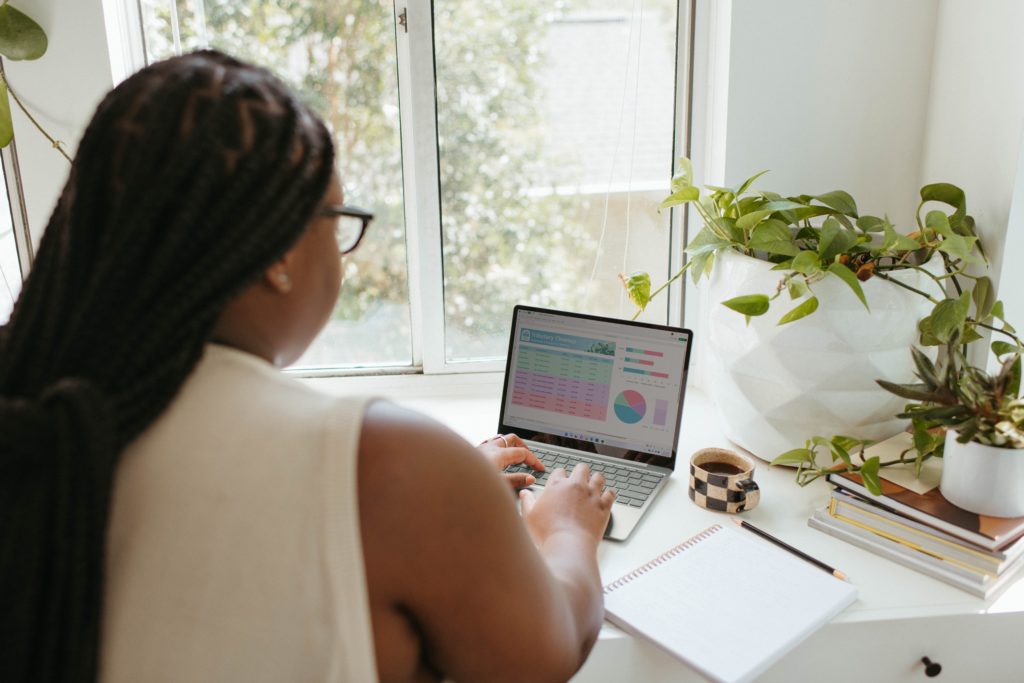 If you are interested in fast-tracking your career growth in finance and increase your income potential, but need maximum flexibility, consider pursuing an online finance degree program. Earning an online degree in finance allows students to learn the analysis, leadership, portfolio management, budgeting, and financial planning skills that can help them obtain a career in finance. An individual can gain access to careers after earning a degree in finance, including investment banking, commercial banking, financing planning, public accounting, venture capitalist, and hedge fund management. In this guide, you'll learn more about the best online finance degrees available to students in 2023.
Online Finance Degrees
The online finance degrees in this guide are available from universities that have built solid reputations for providing online and in-class students with an exemplary education. Furthermore, these degrees allow learners to advance their careers and earn notable positions in finance-related industries.
This degree offers considerable versatility since finance is essential to a sustainable and profitable organization. Online finance degrees will prepare you for working in finance and business. The classes you'll take include everything from financial accounting to principles of investments.
Specializations for Online Degrees in Finance
Choosing an emphasis that will advance your career goals is essential when considering a specialization. There is a wide range of specializations available with online degrees in finance, the primary of which include:
Investments
Personal finances
International Finance
Cash flow performance
Financial statement analysis
Risk management
Wealth Management
Real Estate
Corporate-centered financial institutions
Career and Salary Information for Online Degrees in Finance
Ziprecruiter reports that people with finance degrees have an average yearly salary of around $61,415, equating to $29.53 per hour and $1,181 per week. That being said, a person with a finance degree can earn annual salaries as low as $28,500 and as high as $116,000.
The main differentiator in salaries for finance-related careers involves the type of job you obtain. For instance, getting a job as an SVP of Finance allows for a much higher salary when compared to entry-level positions. Additional factors determining your pay level include years of experience, skill level, and location. Finance professionals in cities like San Francisco and NYC should earn higher salaries when compared to professionals who work in smaller towns and cities.
There are a variety of good-paying jobs for those with an online Bachelor's in Finance. Here is a list of jobs held by professionals who have undergraduate degrees in finance along with their median salaries:
Financial Analyst – $95,570
Personal Financial Advisor – $94,170
Financial Examiners – $81,410
Budget Analysts – $79,940
Insurance Underwriters – $76,390
Cost Estimators – $65,170
Loan Officers – $63,380
Fundraisers – $60,660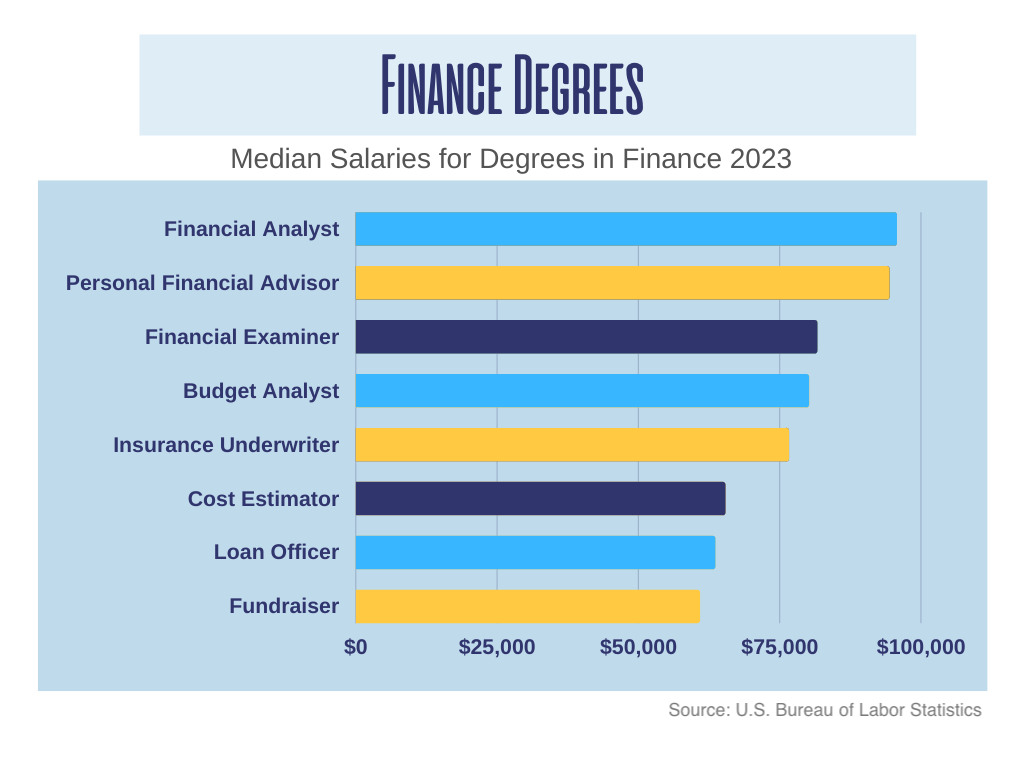 Clearly, the future is bright for those with online finance degrees!
Curriculum and Courses for an Online Degree in Finance
The many different types of classes that you can take as part of your online finance degree curriculum include:
Financial Accounting
Managerial Accounting
Ethics in contemporary organizations
Financial markets and institutions
Social, ethical, and regulatory issues in business
Principles of investments
Strategic management
Sustainable enterprise
Supply chain management
Corporate financial policy
Global Finance
Real estate finance
Financial market regulation
Portfolio management
This curriculum equips you to perform well in many jobs in the business and financial sectors. An online finance degree prepares students to enter the industry with all of the skills they'll need to flourish.
Online programs offer better accessibility and flexibility for students by providing them with enhanced study options. These degrees can also offer numerous advantages, which extend to advanced online technologies, flat tuition rates, and variable schedules.
Admissions Requirements for Online Degrees in Finance
Once you've selected a college to attend and a degree to apply for, it's time to send in an application. Students can submit applications for an online degree in finance at the college's website. Most schools will also accept submissions that are sent in through online application platforms, the primary of which is Common Application. When using this method, students can often submit a single application to more than one school.
In addition to submitting a completed application, students typically must submit high school transcripts. The majority of finance programs at major colleges and universities require a cumulative GPA of at least 2.0-3.0. A selection of these schools requires minimum ACT or SAT scores as well.
Students must often provide around two or three letters of recommendation from recent teachers or school counselors. Most colleges require a personal statement or essay as well.
Accreditation for Online Degrees in Finance
Accredited schools stand out from those that are not accredited. That is because the accreditation process ensures that schools and programs are regulated and held accountable. The most prestigious accreditation for colleges and universities is at the regional level.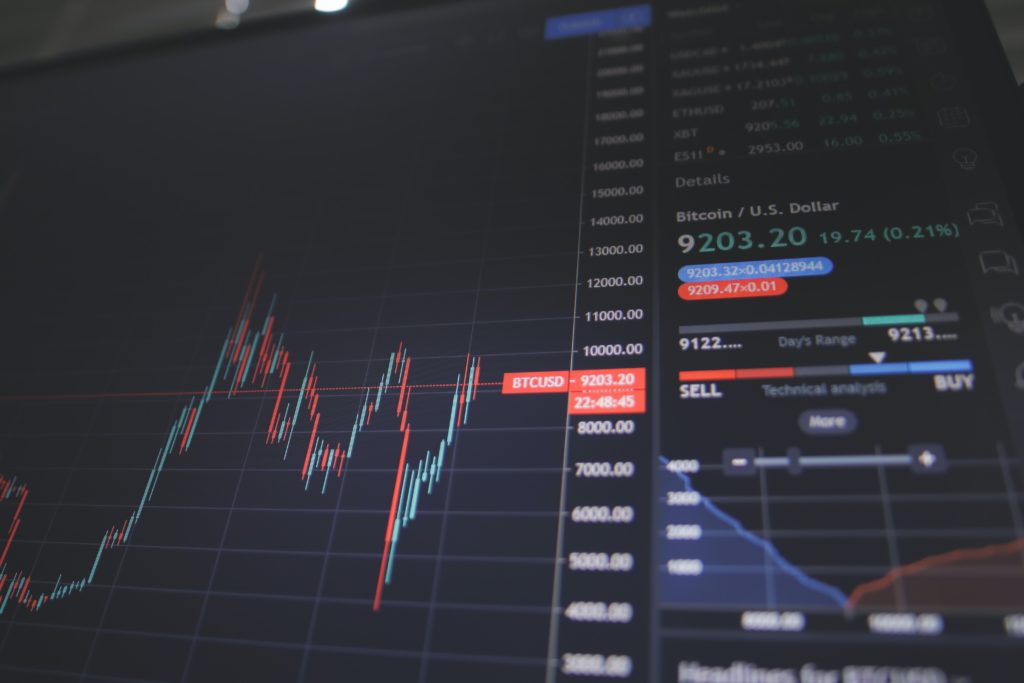 In addition to accreditation for a school, some organizations regulate and validate specific academic programs. The two most respected accreditations for business schools are the Accreditation Council for Business Schools and Programs (ACBSP) and the Association to Advance Collegiate Schools of Business (AACSB).
The school you want to attend should have an accreditation stamp before you apply for a degree. Many non-accredited colleges will offer more affordable prices for their online degrees, which can seem appealing at first glance. However, you won't save time or money if the degree is discredited by future employers.
Financial Aid & Scholarships for Online Degrees in Finance
Cost is one of the most important factors people consider when seeking an online degree in finance. Thankfully, scholarships and financial aid can make these degrees very accessible. The first step is to apply for the Free Application for Federal Student Aid (FAFSA). Once this application is submitted, you'll better understand which loans and grants are accessible to you.
Additional scholarship opportunities are also available from universities and organizations. Most schools have a page on their website dedicated to helping connect students with these scholarship opportunities. If you already have a job, consider inquiring about tuition assistance programs with your employer.
What Can You Do With an Online Degree in Finance?
Since finance is an essential component of most industries, students who obtain an online degree in finance will be qualified for many different sectors, such as manufacturing, higher education, banking, corporate leadership, and the federal government. Below are a few of the many positions you could earn with an accredited finance degree.
Budget Analyst
A budget analyst is responsible for evaluating and monitoring an organization's finances, after which their findings are compiled into numerous budget reports that provide executives with the information they require to allocate resources appropriately. Many budget analysts operate in local, state, or federal governments. According to Forbes, this is one of the fastest-growing positions in the industry.
Compliance Officer
Compliance is a type of financial branch that focuses on the many regulations and laws surrounding financial transactions. These professionals make sure that companies are meeting all of their guidelines. Compliance officers may either deliver third-party oversight or work for the organization.
Financial Analyst
You could also obtain a role as a financial analyst with an online finance degree. These professionals consult with organizations and individuals regarding investment management. A financial analyst will study trends and patterns in various markets to provide advice about bonds, stocks, and a wide range of investment types.
Financial Manager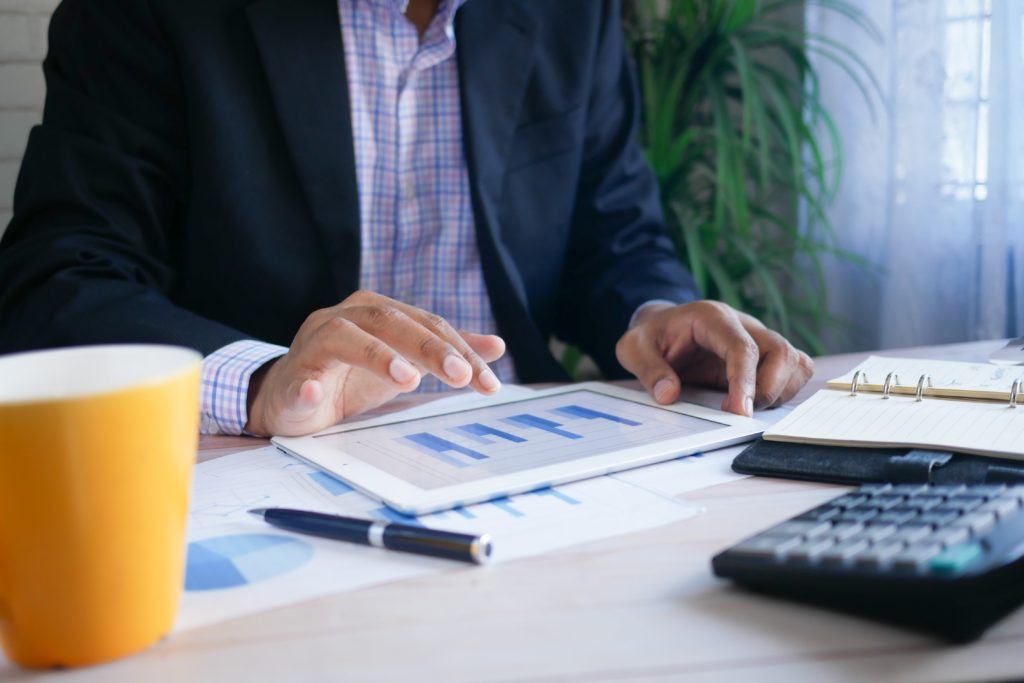 Financial managers oversee the financial divisions of an organization. Their daily responsibilities include:
Analyzing budget reports and forecasts.
Writing comprehensive financial statements.
Working alongside executives to assist them in making vital financial decisions.
Supervising entry-level financial personnel.
Personal Financial Advisor
A personal financial advisor works directly with people to enhance their assets, investments, finances, and property. These professionals also offer consultations surrounding college savings, taxes, mortgages, estate planning, and similar topics that pertain to personal finances.
Securities Sales Agents
A securities and commodities sales agent will be the go-between among buyers and sellers in various financial markets. They can also perform trades, provide investing consultations, and sell securities.
Business Teacher
Business teachers use their extensive knowledge of the business and financial sectors to teach students in high school about the basics of marketing, management, accounting, economics, and investing. Even though a bachelor's degree in finance allows graduates to teach business classes to high school students, earning an advanced degree allows graduates to teach at the college level.
Accountant
An accountant's primary duties involve interpreting, analyzing, and creating different financial statements for their company. Most finance degrees include an accounting component, which allows students to take accounting positions.
Business Development Officer
A business development officer will perform duties that center around growing a business, which can involve sales, staff training, client retention, and budget management. These professionals must have the skills required to assess the company's progress regarding reaching its financial goals. Having a bachelor's degree in finance allows you to earn a job as a business development officer and should assist you in learning how to manage an allocated budget.
Vendor Manager
A vendor manager is responsible for negotiating agreements between different businesses and their vendors. The majority of these roles occur in the manufacturing and wholesale industries. Vendor managers generate financial reports, calculate pricing proposals, and supply critical financial data. Most vendor managers are required to have a bachelor's degree as well as exemplary communication skills.
Auditor
Auditors usually work for the government or businesses. They can also work in freelance positions to determine the viability and accuracy of different financial records. In many situations, auditors will work alongside accountants when preparing financial documents that need to be examined.
Tax Associate
Tax associates are responsible for helping their clients adhere to IRS regulations. These professionals will assist their clients in preparing tax returns that keep track of all expenses and income. Tax associates must review financial records and apply numerous tax adjustments and deductions to different tax forms. The goal is to ensure that the client's tax expenses are kept to a minimum. A bachelor's degree in accounting or finance is usually required for anyone wanting this role. However, earning a master's degree in one of these two disciplines can substantially improve your chances of landing a job as a tax examiner.
Data Analyst
Data analysts must collect sizable sets of data and analyze the data for various projects. A data analyst will be tasked with filtering, inspecting, adapting, and transforming data to obtain relevant and helpful information that the organization can use to make sound financial decisions. Along with a bachelor's degree in finance, a data analyst should also have strong critical thinking and database management skills.
Commercial Real Estate Agent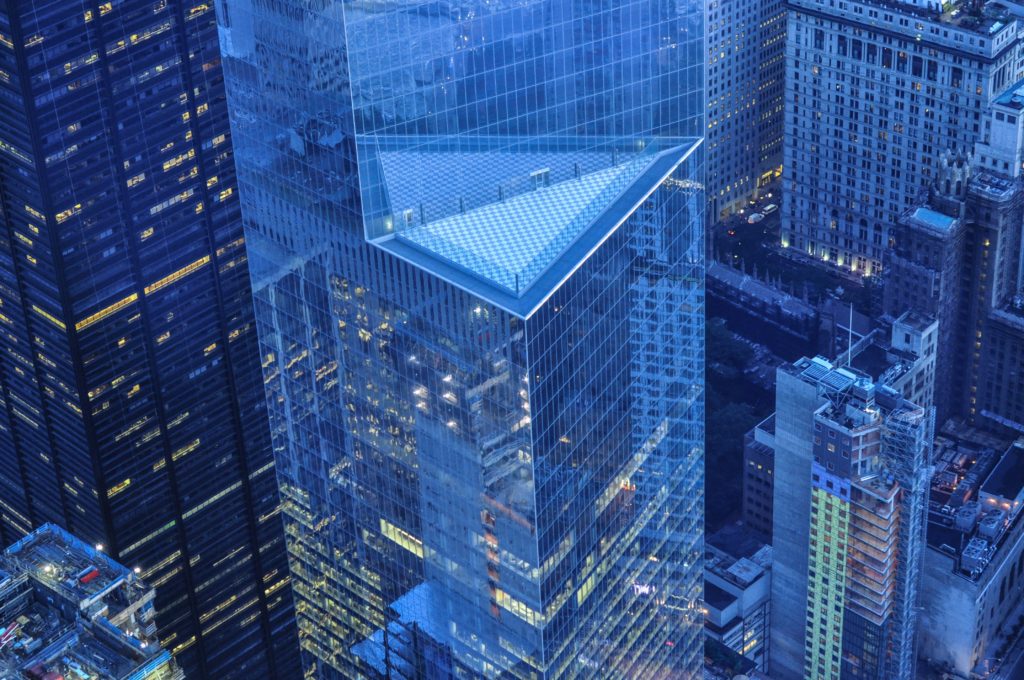 A commercial real estate agent can use the financial skills they gained from their finance degree to analyze an entity's financial status and all future projects to determine which space would be best for them. Commercial real estate agents must be able to assess property values and advise buyers on the financing options they should seek when acquiring a property. While you don't have to have a degree to become a commercial real estate agent, having an online degree in Finance can help you stand out when you apply and can help you advance further in your company.
Management Analyst
A management analyst helps businesses improve their profitability and productivity. Analysts will collect financial information about the company's recent dealings and use their expertise to determine if any issues should be corrected. If one or more issues are identified, a management analyst will also need to propose methods that can be used to fix them. It's possible to earn an entry-level position as a management analyst with a bachelor's degree. However, a higher degree may open up senior positions.
Compensation and Benefits Manager
A compensation and benefits manager is responsible for working alongside various companies to assist management in the creation of a wage structure that's competitive and streamlined. Because of the complexities of this position, having a doctorate degree in finance can help you earn a role as a compensation and benefits manager.
Actuary
An actuary uses their mathematical and financial skills to predict future events and calculate the financial consequences of these events. These professionals usually work in accounting, insurance, or banking industries to assist management teams in making organizational decisions with the future in mind. A bachelor's degree in finance is usually enough to earn a job as an actuary.
How Much Does an Online Degree Finance Cost?
According to U.S. News, the average cost for a bachelor's in finance degree program range from $200-$600 for each credit, which means that total tuition costs could be anywhere from $25,000-$75,000. Tuition for state schools often is lower than tuition for private schools. Furthermore, online programs at state schools will often provide discounted rates for those residing in the same state. Pay close attention to the residency requirements when applying to schools to determine a precise estimate for tuition.
While the primary cost for attending an online program in finance is tuition, there are often other fees. Many programs have nominal fees for things like technology and student services. Some schools require you to pay a health insurance fee if you do not already have health insurance. Remember that financial aid packages can offset costs, so do not automatically disqualify schools with higher tuition rates.
How Long Does it Take to Get an Online Degree in Finance?
The majority of online degrees in finance are designed to be completed within four years of enrollment. If the school adheres to a semester structure, the finance degree program should include anywhere from 120-128 credits. Some schools offer accelerated online degrees in Finance that can be completed in as few as three years. Also, those transferring credits will decrease the time required to get the degree.
Are There Affordable Online Degrees in Finance?
Many schools offer online degrees in finance or business degrees with a finance emphasis. With such a wide variety of schools, the tuition rates vary. A more prestigious university will have higher costs than a local college. As mentioned previously, in-state students typically receive lower tuition.
Is an Online Degree in Finance Worth it?
The Bureau of Labor Statistics has collected data and performed numerous analyses to identify the projected growth of business and financial occupations over the next decade. It's believed that this sector will grow by 7% between 2021-2031.
If the expected growth rate is achieved, more than 700,000 new jobs should be created by 2031. Along with entirely new jobs, there should also be opportunities for graduates to replace workers who are leaving the industry or retiring. When considering replacement and growth needs, nearly one million openings should occur every year.
In May 2021, the annual wage for these professionals was just over $76,000, which was more than $30,000 higher than the median wages for all other occupations. There are many notable benefits of obtaining a finance degree online. For one, you'll be able to earn your degree at your own pace, which means that you can go as slow or as fast as you want. You can alter the speed of your studies based on financial, professional, and personal circumstances.
It's also possible to lower the cost of your degree by earning income during your studies, which is more feasible when you're attending college online. The instructors you learn from will have real-world financial skills, which you can apply to solve any number of theoretical business challenges.
An online finance degree allows you to build a professional network with industry professionals, mentors, and peers. Deciding to take your courses online doesn't mean that you'll need to miss out on networking opportunities. You'll also benefit from more diversity of fellow students with perspectives, backgrounds, and experiences that elevate the course content.
10 of the Best Schools Offering Online Degrees in Finance
Here is a list of some of the best schools offering online degrees in Finance. The schools were chosen because they are regionally accredited and offer high-quality online programs. They are listed in alphabetical order.

DBU is a private institution that doesn't make a distinction between in-class and fully online degree programs. The Southern Association of Colleges and Schools Commission on Colleges accredits the school. They offer an online Bachelor of Business Studies in Finance. This online degree is 120 credit hours.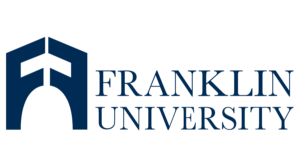 Franklin offers an online Bachelor of Science in Financial Management and an online Bachelor of Science in Financial Planning. Both programs can be fully customized to meet the needs of each student. The curriculum covers everything from microeconomics to financial analysis. The programs are 100% online and include courses that last 6-12 weeks.

The Shreveport branch of Louisiana State University offers a 100% online Bachelor of Science in Finance with concentrations in financial analysis, real estate, and insurance. The financial analysis degree teaches students about critical thinking and business skills to prepare for careers in banking and finance. Students can transfer up to 75% of credits from other qualifying institutions.

Missouri State University offers an Online Bachelor of Science in Finance. The degree is 100% online. Students can pursue one of three tracks: corporate and investments, financial planning, and fintech (financial tech). A focal point of the degree is to prepare you for taking the Chartered Financial Analyst Level 1 Exam.

Penn State is regularly recognized as having one of the best online programs in the world. The online Bachelor of Science in Finance degree is 120 credits and is accredited by the prestigious AACSB. The program features numerous online extracurricular activities like the Spring Student Trip and the Financial Management Association. Extensive financial aid and scholarship opportunities are available.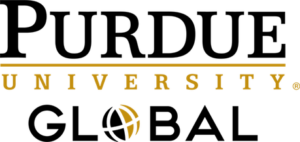 Purdue has an outstanding online Bachelor of Science in Finance that will help graduates gain access to technical and financial knowledge. The program is 180 credits, has ten-week-long terms, and can be completed in four years. Purdue University Global offers financial aid, no-cost tutoring, and affordable programs to help students keep costs down. The degree is 100% online.

The University of Maryland is an accredited state university that provides both online and hybrid options. The school offers an online Bachelor of Science in Finance that will improve your management and analytical skills before obtaining a position in the finance field. The program is 120 credits. Students can transfer up to 90 credits into the program from a qualifying institution. You'll benefit from personalized advising and no-cost digital materials for most courses.

Boost your potential with the Online Bachelor of Science in Finance from the Dartmouth Branch of the University of Massachusetts. The program is 120 credit hours and consists of University Studies courses, business foundation courses, and finance courses. UMass-Dartmouth students benefit from free in-person and online tutoring and one-on-one personal advising.

With no on-campus requirements and an affordable cost, students can earn a four-year Bachelor of Science in Finance from the University of Minnesota. The degree covers subjects like managerial finance, corporate finance, and business writing. Around 65 of the total 120 credits occur in the major. Previous college credits should be transferable.

At UNC Greensboro, you can obtain your online Bachelor of Science in Finance degree in four years. Students who want to take the Chartered Financial Analyst exam following graduation will have access to study and preparation resources during their degree program. UNCG offers this online degree from the Bryan School of Business and Economics. This school is accredited in business and accounting by the prestigious AACSB.
Getting Your Online Degree in Finance
Pursuing your online degree in finance is an excellent option if you enjoy working with numbers and helping organizations flourish, but you need a customizable program. Before applying to a college for an online degree program, consider the program's employment statistics, recruitment history, cost, average financial aid awarded, and accreditation status.
While online finance programs often provide accessible classes for students living in different parts of the country, you may still want to consider attending a college or university located in your state. This is particularly helpful when schools offer discount tuition for in-state residents. Furthermore, local universities have greater brand recognition for employers in the area.
When preparing to engage in a program, you should select a learning format that best fits your learning style and schedule. A part-time degree program will be a great option if you must work full-time while pursuing your degree. However, if you can go to school full-time, this would enable you to finish quicker and launch into the workforce sooner.
You can rest assured that getting an online Bachelor's in Finance from a regionally accredited university or college will give you the same quality professors and resources as a traditional, in-person program. You'll be able to master skills that help prepare you for future job responsibilities. Furthermore, these online programs can set you up to succeed in masters and doctoral-level studies. This guide to the best online finance degrees has provided you with all the information you need to move toward a successful career in finance!
Related Resources