2023 Guide to the Best Online PhD in Data Science Degrees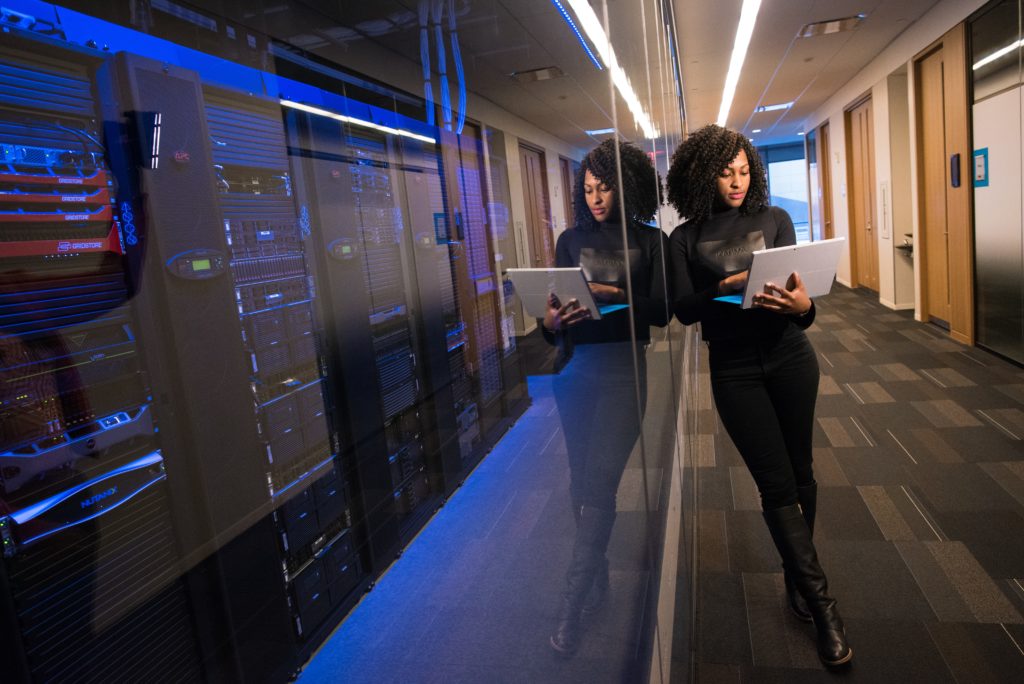 Today, many professionals are turning to online degree programs to earn their Doctor of Philosophy (PhD) credential in the lucrative, high-growth field of data science. This degree develops your analytical and decision-making capabilities while preparing you to conduct original research. It can help you attain high-level positions in academia, government, and industry and is a respectable, convenient way to begin a rewarding technical or managerial career. If you're considering investing in a degree that will certify you as an expert, read on to learn about the PhD programs that can supercharge your career.
Best Online PhD in Data Science Degrees
As demand for online learning increases, online degree programs that award a PhD in data science are becoming popular with professionals who want to enhance their expertise on their terms. These programs are typically structured to be as rigorous as on-campus programs but also provide students with flexibility and convenient scheduling. Most students must learn to conduct original research and write a dissertation to receive their degrees. After graduation, they become authorities in their field who can shape policy and business decisions through their research.
Specializations for a PhD in Data Science Online Degree
Data science specialties tend to reflect skill sets applied to research activities and data management and decision-making skills involving large data sets or large organizations.
Business Analytics and Intelligence
A business analytics and intelligence specialization involves applying statistical analysis, mathematical processes, and regression modeling to interpret data, solve problems, make decisions, and inform stakeholders about their findings. It may also involve acquiring database management, reporting, and presentation skills. Prior instruction in computer programming, statistics, and calculus may be prerequisites.
Data Science With a Computational Track
A computational specialization in data science is built on foundational knowledge of algorithms, data analytics, data systems, and big data infrastructure. Coursework may include instruction in the theory of technology, the mechanics of applying data science methods, data structures and algorithms, information retrieval, and statistics. College-level calculus and programming courses may be prerequisites for the computational track.
Data Engineering and Warehousing
The data engineering and warehousing specialization focuses on mastering the methods, technologies, and programming languages needed to run big data warehouses. Candidates will become experts at optimizing data collection, storage, processing, and analysis. They will also learn how to visualize patterns and statistics and model large quantities of data. Requirements for admission may include a bachelor's degree in information systems, electrical or computer engineering, computer science, mathematics, or statistics.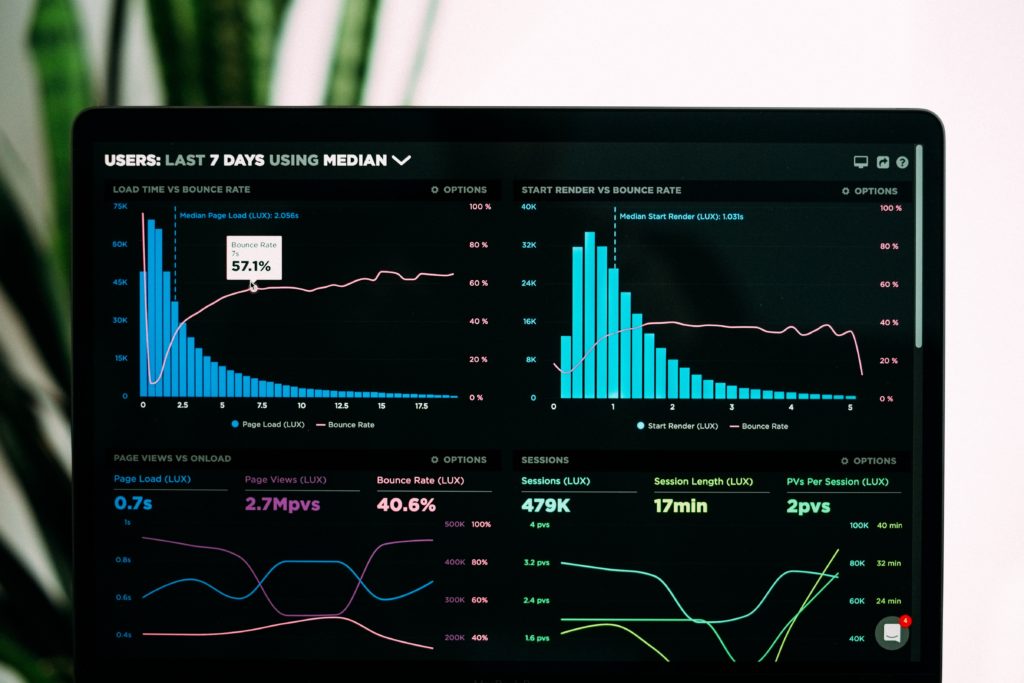 Database Management and Architecture
A database management and architecture specialization involves learning to select and process data and design and administer big data systems so that others can retrieve and gain insight from the information. Requirements for admission may include an undergraduate degree in data science or a similar field. Coursework may include database design and architecture instruction, management and warehousing; engineering big data systems; and business intelligence and analysis.
Data Mining and Statistical Analysis
The data mining and statistical analysis specialization combines instruction in mathematics, computation, and statistical data analysis. Students may learn about statistical data computing and learning, data management, and working with large datasets. Candidates may have completed computer programming, mathematical statistics, algebra, and calculus coursework.
Machine Learning
Machine learning specialists are trained in pattern recognition, information visualization, natural language processing, and applied statistics. They may automate datasets using computational algorithms and engage in data mining and network security operations. Prerequisites may include an undergraduate degree in applied mathematics or statistics and calculus and computer programming instruction.
Managerial Data Science
Candidates specializing in managerial data science receive a comprehensive education in interpersonal, project management, and technical skills. They will have a grounding in programming languages and database systems, as well as communication and management training in their industry area. Prerequisites may include prior professional experience, relevant computer programming and technical skills, and basic knowledge of calculus and linear algebra.
Career and Salary Information for PhD in Data Science Online Degrees
People earning doctoral-level online data science degrees often work as researchers in academia, government, business, and tech. They develop new methodologies for working with large data sets, build artificial intelligence and machine learning algorithms, create data management systems, and more.
According to Salary.com, the salary range for data scientists in the United States ranges from about $106,000 to about $156,000 per year, while the median salary for a data scientist with a PhD is about $127,500. Data scientist PhDs who live in larger cities typically get paid more but also have a higher cost of living. Here are some occupational options.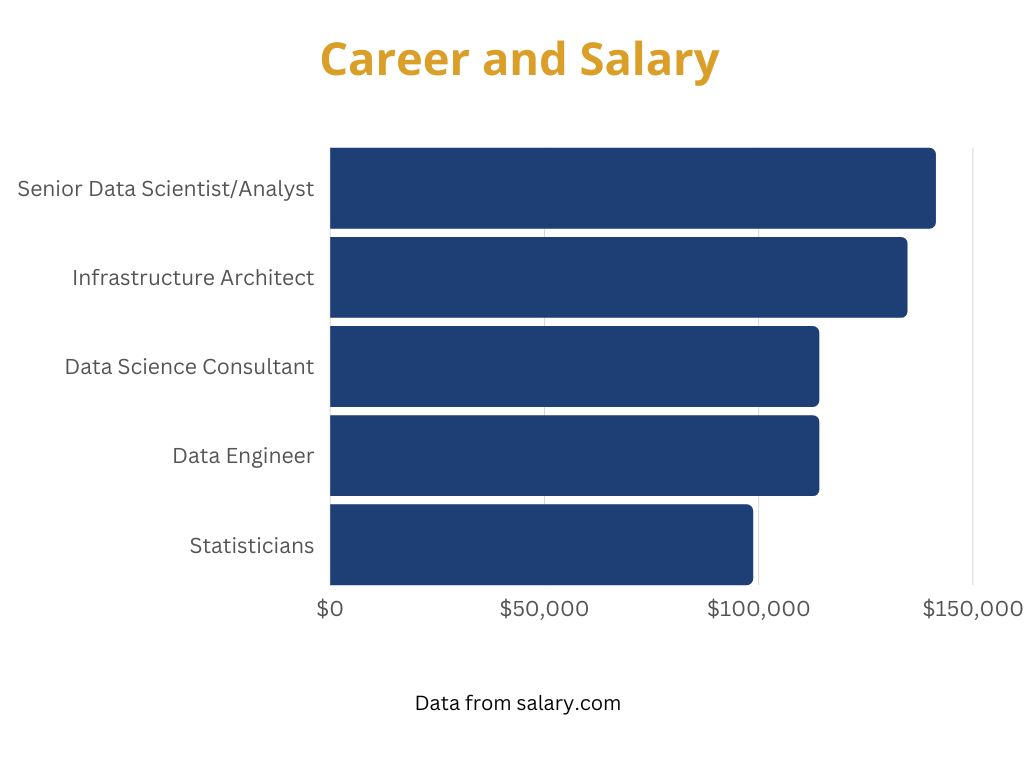 Senior Data Scientist/Analyst
Senior data scientists analyze and utilize data to enhance company growth. They create and manage projects that involve collecting, collating, and cleaning data, then choosing and applying advanced statistical procedures to obtain insights that can be used to make business decisions and take action. The average salary is $141,100.
Data Science Consultant
Data science consultants apply their mathematical and technical knowledge to assess large quantities of data. They search for, identify, and observe repeatable patterns to help the organization gain operational insights and make better decisions. Data Science Consultants can expect to earn an average of $113,920 annually.
Data Engineer
On average, data engineers earn a yearly salary of $113,920 as they handle vast amounts of data and develop connectivity pipelines for various organizations.
Infrastructure Architect
Infrastructure architects earn an average of $134,475. They assess the operational efficacy of systems in an organization to gain insights that support new technological developments.
Statisticians
Statisticians analyze, identify, and interpret persistent and repeating trends and relationships among data sets to gain insights that lead to better business decisions. Midlevel statisticians earn an average of $98,511 annually.
Curriculum and Courses for Online PhD in Data Science Degrees
Data science PhD programs involve rigorous, multidisciplinary coursework. Statistical methods will form the core of any data science PhD curriculum, and students generally take classes related to computer science, information systems, machine learning, quantitative analysis, algorithms, big data warehousing, and more. Program components may vary based on areas of specialization.
Core Courses and Electives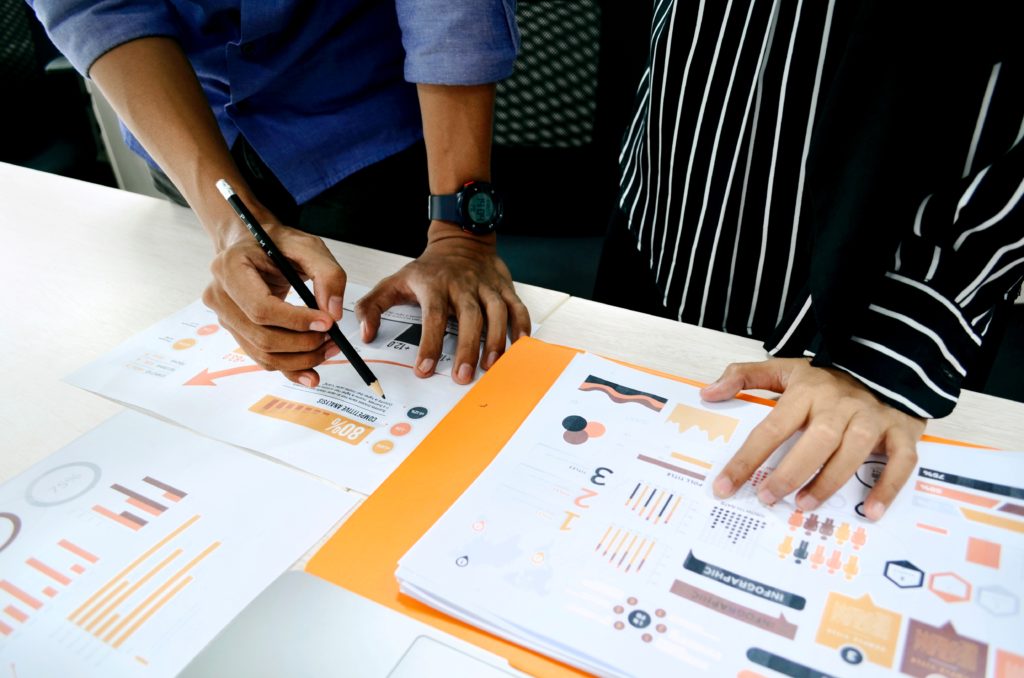 Depending on the program's structure, a data science PhD curriculum may emphasize machine learning, statistical models, algorithms, database systems, information systems, big data analytics, data warehousing and mining, quantitative analysis, and research methods, and qualitative research methods as core coursework. Electives may include topics in computer science, concurrent and distributed systems, business intelligence, decision support systems, natural language processing, and information retrieval. Some schools may focus on including a particular area of knowledge as their core coursework. Most data science PhD programs will have a similar foundational curriculum.
Research Requirements
A student's research specialization is generally dictated by program offerings and shaped by their interest in a particular theoretical topic or by their post-graduation goals. Many students planning to pursue research or academic work after graduation will choose to organize their studies around a specific kind of statistical analysis, data modeling problem, or another topic of interest. Some data science doctoral programs are geared toward business intelligence, while others may prepare students to analyze data in the healthcare field.
Qualifying Exam
Generally speaking, a doctoral student must pass a qualifying exam to receive their PhD. This examination usually takes place during their second or third year. The candidate's exam typically includes practical, theoretical, and oral components that test their ability to apply and synthesize their acquired skills and knowledge. It requires intense preparation and may consist of questions on any coursework completed. Before taking their qualifying exam, students will assemble a special advisory committee and work with their sponsoring professor to prepare for the exam. Once the student has completed their core coursework and any other requirements, they will contact their committee and set a date to take the exam.
Dissertation
One of the last and most essential milestones toward earning an online doctorate in data science involves creating and presenting a dissertation. This formal document contains the candidate's findings and analysis of their original research and contributes knowledge to the field of data science. The dissertation topic generally becomes the focal point of the doctoral candidate's studies.
Admissions Requirements for Online PhD in Data Science Degrees
Most online PhD students are working professionals who have already completed their bachelor's or master's degrees in a related field. Earning an online doctorate in data science requires the completion of a rigorous and demanding program of study, and most schools have high standards for admission. Most online degree programs in data science will require a prior grade point average of at least 3.0. Prospective candidates may be required to submit:
transcripts from their graduate and undergraduate programs
GRE scores
letters of reference
an explanation for the application, or "statement of intent"
a curriculum vitae (CV) that catalogs the student's academic and professional accomplishments
Accreditation for Online Doctorate in Data Science Programs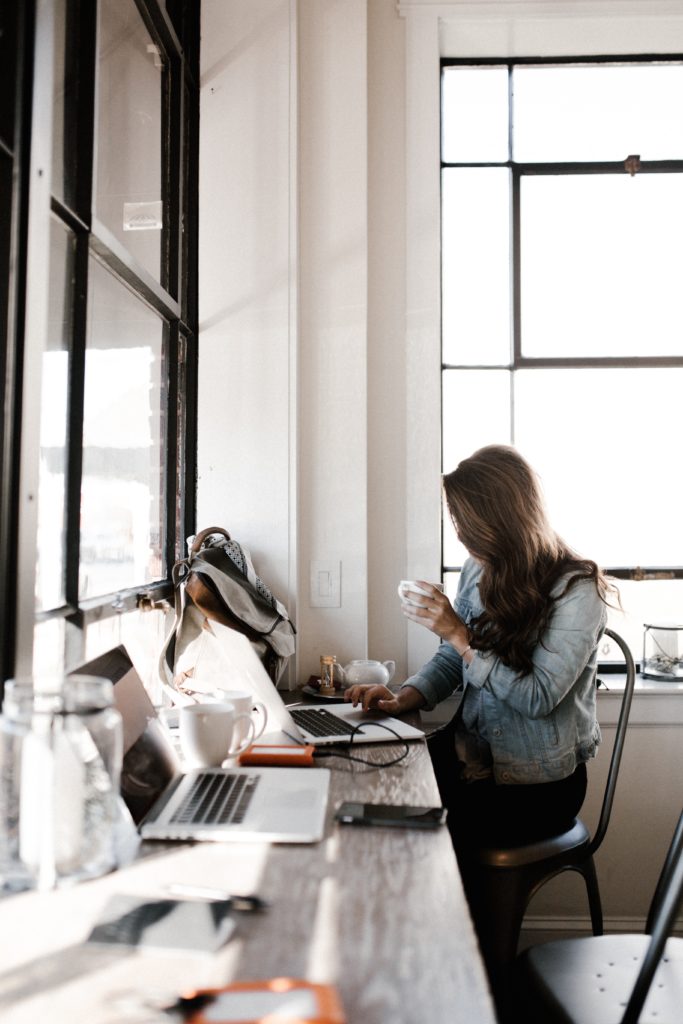 Any worthwhile online doctorate in data science program will be hosted by a reputably accredited school recognized by the Department of Education or the Council for Higher Education Accreditation. Proper accreditation signals that you have received a high-quality education that meets widely recognized standards. It bolsters your doctoral credentials so employers and peers recognize you as a fully qualified expert in your field. It also enhances your professional standing, makes you more appealing to employers, and can correlate to higher earning power.
The Accrediting Board for Engineering and Technology (ABET) accreditation upholds the highest academic standards for engineering degree programs in the United States. Recently, this organization has begun accrediting data science degree programs. Although an online doctorate in data science is unlikely to be ABET accredited, an online degree program offered by a school with other ABET-accredited programs may be more likely to adhere to a high-quality standard.
Arguably the most crucial accreditation is connected to the school itself. Regionally accredited colleges are considered to have higher and more consistent standards than nationally accredited schools. Quality online doctorate in data science degree programs will be offered by regionally accredited schools that are certified by these organizations:
Accreditation certifies a widely accepted level of quality in higher education. Therefore, students should verify accreditation status.
Financial Aid and Scholarships for Online PhD in Data Science Degrees
Online doctorate programs in data science can be costly, but many schools similarly structure the financial aid process for online and on-campus programs. Federal, state, and institutional merit- or need-based scholarships may be available for pursuing an online doctorate in data science, so long as the U.S. Department of Education recognizes the school's accreditation. The school should disclose information about financial aid eligibility on its website and via its admissions department.
Stipends and fellowships may fund some online doctorate in data science programs. To see what types of financial aid are available to you, fill out the Free Application for Federal Student Aid .
What Can You Do With an Online PhD in Data Science Degree?
An online doctorate in data science prepares you to conduct original research, perform experiments, and design solutions to problems in academia or industry. The emphasis on theory and methodology and the grounding in statistics and associated coursework provide a comprehensive education that allows students to begin their careers at a high level. Graduates may take on research or leadership roles in industry or work in academia. They are likely to use their knowledge to build models and analyze trends.
How Much Does an Online PhD in Data Science Degree Cost?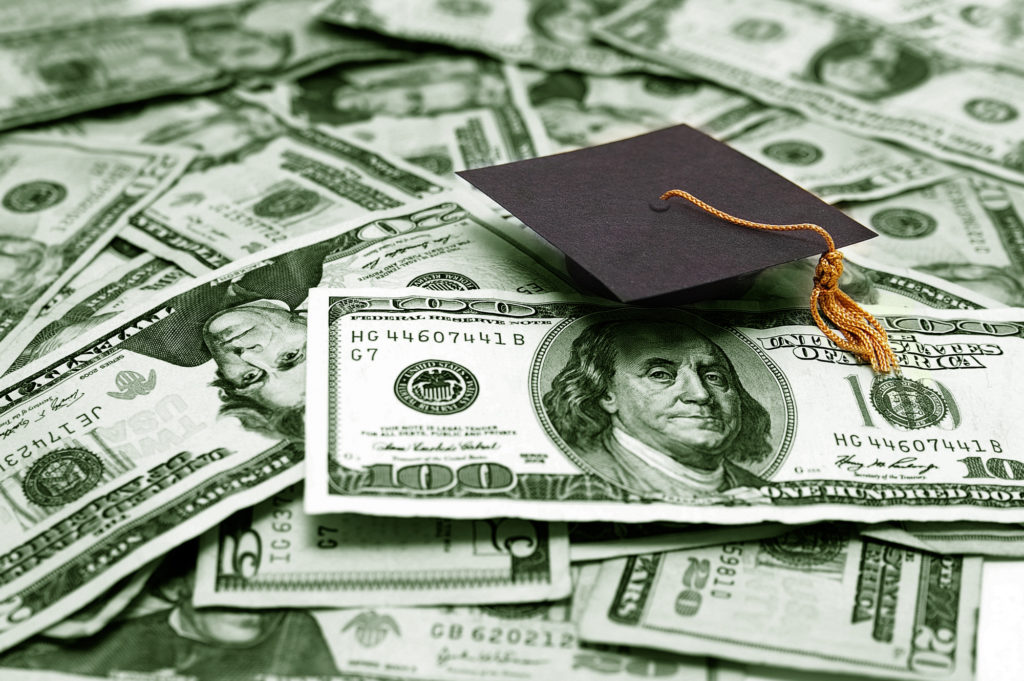 The average tuition for an online doctorate in data science can range anywhere from $6,350 per year to $57,010 per year. Most online doctorate in data science degree programs requires completing between 60 and 75 credit hours of coursework. When you pursue an online doctorate in data science, it is critical to weigh the up-front cost against the amount of financial aid you qualify for and the likelihood of a financially rewarding career after graduation.
How Long Does It Take to Get an Online PhD in Data Science Degree?
An online doctorate in data science usually takes three to four years to complete, but it can take longer. The coursework, research, and dissertation requirements are rigorous. Students would work closely with their advisors to complete their degrees and take full advantage of any available resource that could help them succeed. They should also take the time to network. Working through a degree program at an efficient pace may be a better long-term strategy than trying to rush through it.
Are There Affordable Online PhD in Data Science Degrees?
Some online doctorate in data science degree programs are very affordable, especially if you live in-state and secure financial aid. Always consider the cost of earning a degree, along with the quality of the education and the time spent completing the program. Ensure the program has a good reputation and positive outcomes after graduation.
Is an Online PhD in Data Science Degree Worth It?
A PhD in data science can be professionally and financially rewarding. A data science doctoral degree may yield better jobs and pay rates than a master's degree. However, students should compare probable outcomes before choosing a program. Almost half of all data science professionals hold a doctoral degree. If you enjoy the field, an online degree in data science can yield many professional, and financial benefits.
Ten Schools Offering Online PhD in Data Science Degrees
We searched schools nationwide to provide a sample of the best online doctoral programs emphasizing data science. The schools are regionally accredited, have excellent reputations, and are organized alphabetically.

Capitol Technology University is a private institution based in Laurel, Maryland, near Washington, DC. This Middle States-accredited university offers an online degree in business analytics and data science that emphasizes the study of data-driven decisions. The PhD in Business Analytics and Data Science is a 54-credit program that prepares professionals for senior decision-making roles in government, health care, cybersecurity, and other organizations and industries. Candidates will develop expertise in decision science, data handling, and leadership and contextualize it within institutional, industrial, and global frameworks. Their studies will consider the ethical and real-world impact of data-driven decisions and actions. They will pursue doctoral research that enables them to contribute knowledge to management and decision science. Coursework may include classes in management theory, organizational change, and information systems, applied statistics and data visualization, big data warehousing, and applied research in the decision sciences.

Based in Colorado Springs, Colorado, Colorado Technical University is a Higher Learning Commission (HLC) accredited school that offers an online Doctor of Computer Science (DCS) degree program in big data analytics. Students will conduct research projects, participate in doctoral symposia, and write a dissertation.
The data science PhD program helps students develop relevant expertise in theory, analysis, and application of big data information systems, empowering them to model and interpret data. Coursework may include quantitative and qualitative research methods, advanced topics in database systems, big data analytics, and business intelligence. Candidates will study and utilize technological tools and techniques, like artificial intelligence (AI) and Hadoop, to visualize, analyze, and gain insights from big data. The flexible 100-credit program can be completed in three years.

Dakota State University is situated in Madison, South Dakota. It is a Higher Learning Commission (HLC) accredited public institution that offers a flexible online PhD in information systems. The degree has health care, analytics, or security specializations, and consists of 72-credits. This multidisciplinary program focuses on organizational and management information systems, preparing candidates for careers in teaching, research, or administration. Students will develop expertise in understanding information systems theory, practice, and design and fluency in quantitative research techniques. They will participate in research and produce a dissertation on a chosen topic related to their area of specialization. Coursework includes theory and practical classes related to information systems, qualitative design, quantitative research techniques, and more.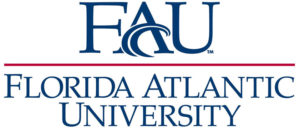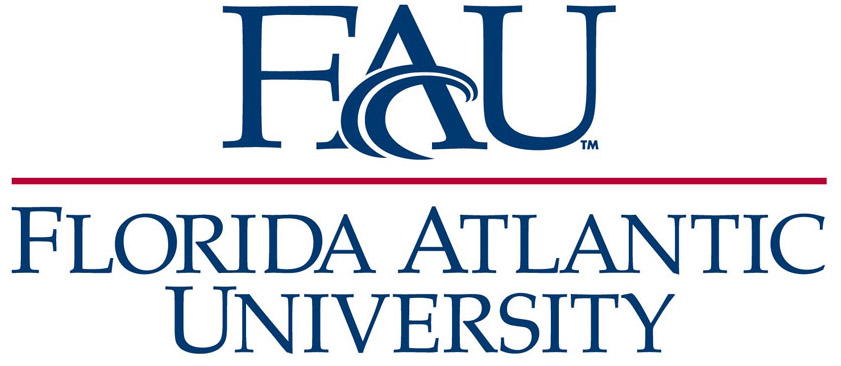 Florida Atlantic University's PhD in Computer Science program (PhD CS) prepares students for research careers in academia, high-tech companies, and laboratories, as well as senior positions in fields that heavily rely on information systems. Coursework includes classes in artificial intelligence, software engineering, machine learning, cryptography, cybersecurity, data analytics, data mining, and more. Florida Atlantic University is based in Boca Raton, Florida. It is accredited by the Southern Association of Colleges and Schools Commission on Colleges (SACSCOC).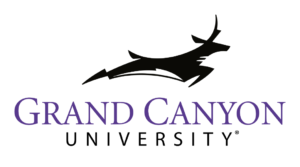 Based in Phoenix, Arizona, Grand Canyon University is a Higher Learning Commission (HLC)-accredited school. It offers a flexible online quantitative Doctor of Business Administration (DBA) degree with an emphasis on data analytics for managers and executives in business and industry. This 60-credit online degree program covers a range of topics related to statistical analysis and ethical decision-making in business contexts. Students learn to apply statistical methods to analyze, and interpret numerical data in contemporary business environments. They are exposed to the principles of servant leadership and a Christian worldview. Scholars receive mentorship to develop analytical and critical thinking skills needed to engage in original research and produce a dissertation. Coursework covers subjects like quantitative data analysis, prescriptive modeling, and research design.

Located in Arlington, Virginia, Marymount University is accredited by the Southern Association of Colleges and Schools Commission on Colleges (SACSCOC). Its online DBA in Business Intelligence degree program is focused on preparing students to encounter current and future challenges that organizations may face in an unpredictable economy. Candidates learn to use technology and data insights to make high-level decisions that enhance their leadership capacity. Graduates become agile leaders who advance business intelligence and its applications in the business, government, industry, and nonprofit sectors. The personalized interdisciplinary online degree program allows candidates to perform career-oriented original applied research and complete a dissertation. Working professionals can take advantage of flexible online and part-time program offerings. Most candidates are managers who want to enhance their ability to solve business problems. Coursework includes topics in strategy, ethical leadership for success in uncertain times, and maximizing digital transformation.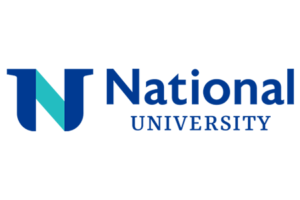 National University is an online private university in San Diego, California. It is accredited by the Western Association of Schools and Colleges (WASC). The university's PhD in Data Science will train business and industry professionals to make data-driven decisions that promote growth. The 60-credit program helps candidates explore both the applied and theoretical aspects of each stage of the data science life cycle as they conduct research. Students receive personal mentorship, support, and guidance from their professors. The curriculum is aligned with industry trends and includes courses on the CRISP structure, data mining, databases, big data integration, and business intelligence. Coursework covers topics in data visualization, analysis, reporting, and strategic data management.

The University of the Southwest is a private Christian university located in Hobbes, New Mexico, that is accredited by the Higher Learning Commission. Its online Doctor of Business Administration (DBA) in quantitative data analytics degree trains doctoral candidates to design and execute a quantitative, research-based, problem-solving approach to challenges in business. Students will apply practitioner-scholar methodologies toward collecting information and analyzing data to gain insights that inform business decisions. They will also conduct research and complete a dissertation. Mentors guide doctoral candidates as they study a quantitative curriculum emphasizing functional skills, including data visualization, predictive modeling, and forecasting.
The coursework for this program covers various topics. For examples, students will study data analysis in executive decision-making, strategic planning, organizational dynamics, and human behavior. Furthermore, the coursework also includes quantitative research methods, data collection, and statistical methods for quantitative research. In addition, specialized coursework is available for developing predictive models, business intelligence, and interpreting analytical models for strategy development.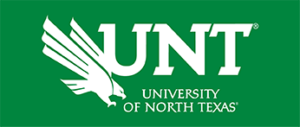 The University of North Texas is a Southern Association of Colleges and Schools Commission on Colleges (SACSCOC)-accredited public research university in Denton, Texas, that offers a flexible online PhD in information science. This interdisciplinary research degree focuses on how information and information technologies function in a dynamic and evolving world. Graduates contribute to the information society by working in education, research, and administration. The 60-72 credit program consists of study, research, and a dissertation that can be tailored to the student's area of specialization. Coursework includes topics in information policy and management, information science and quantitative research methods, statistics, information theory, and communication design. Scholarship, grant, and fellowship opportunities may be available to online students.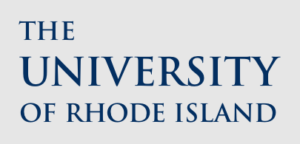 The University of Rhode Island is a regionally accredited school certified by the New England Association of Schools and Colleges based in Kingston, Rhode Island. Its PhD in computer science is a 72-credit research degree program including coursework and a doctoral dissertation. This hybrid degree generally takes full-time students four years to complete and requires some on-campus study. Students who enter the program with a related master's degree may be able to transfer up to 30 credits toward the PhD in computer science. The core curriculum includes topics in mathematical foundations, programming languages, and computer architecture and systems. Coursework includes classes in mathematical analysis of algorithms, theory of computation, computer algebra compiler design, programming language semantics, theory of compilers, advanced computer organization, topics in distributed systems, and computer networks.
Getting Your Online PhD in Data Science Degree
Online doctoral degree programs in data science offer professionals an opportunity to attain the highest level of academic attainment within their field. Aspiring leaders can find rigorous, respectable, affordable programs to enhance their expertise and drive their careers forward. Students pursuing online data science degrees should take advantage of every resource as they pursue their goals. Once completed, this degree can open the door to a rewarding life in an ever-changing world.
Notable Resources
2023 Guide to the Best Online Computer Programming Degrees