2023 Guide to the Best Online Accelerated Business Degrees
If you are looking to enter into the corporate world and enhance your career growth opportunities, consider an online accelerated business degree. While some people may start without one and move up, specific roles are often reserved for those with the proper training. Today, it is easier than ever to earn a business degree online without spending a fortune or time in a classroom. Business degrees have been valued for over a century and are still highly sought.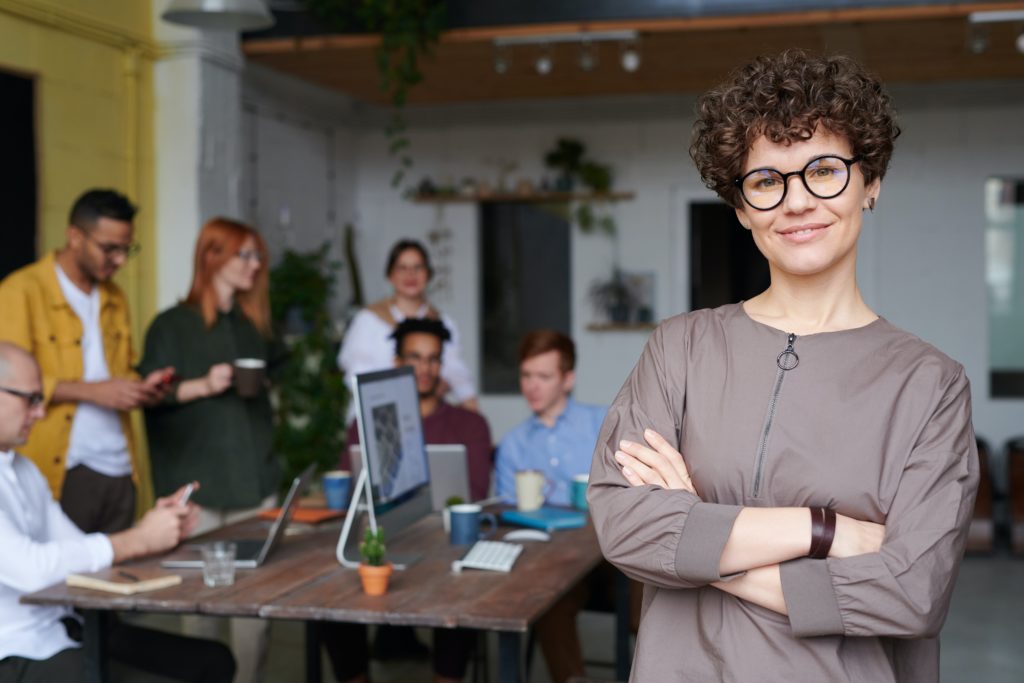 A bachelor's degree in business provides practical knowledge to help shape people into influential leaders who inspire workers and allow companies to grow. As the needs of businesses become more complex with globalization and technology, the need for qualified leaders also grows. Four-year business degrees are usually in business management or business administration. Thanks to the growth of online learning and modern course designs, students now have more options for completing a qualifying business degree in under four years.
Online Accelerated Business Degrees
There are several accelerated online business degree programs, and they offer a way to learn the skills necessary for a new career, a promotion, or meeting personal goals. Accelerated degree programs include all the critical information that students need to know. There may be shorter terms for classes, summer classes, and other solutions to complete a program in an abbreviated time. With so many choices today, choosing the right program is the biggest issue. This guide will explain what to expect from a program and will highlight 10 of the top online schools offering accelerated business degrees.
Specializations for Online Accelerated Business Degrees
You can take many different paths with an accelerated online business degree. Some schools may offer more concentrations than others, and some may offer uncommon special focus areas. However, these are some of the most common specializations you can find at several schools for online business degrees:
Finance
Accounting
Information systems management
Human resources
Economics
Hospitality management
Digital Marketing
Management
Entrepreneurship
Project management
International Business
Supply chain management
Marketing
Health care management
The ideal specialty choice will vary depending on what you want to do in the future. For example, a focus in healthcare management may be ideal if you currently work in a healthcare business and want to advance your training for promotion opportunities. However, if you are more interested in mathematics and prefer a related role, finance or accounting may suit your preferences. We recommend that you speak with admissions counselors at your desired schools about your career goals so that you choose the right path that fits your needs.
Career and Salary Information for Accelerated Business Degree Graduates
Because there are so many potential career paths a person can take with a business degree, the salaries for graduates of bachelor's degree programs can vary widely. According to 2021 data from the Bureau of Labor Statistics, the median annual wage for all occupations held by bachelor's degree graduates in business was $76,570. That number was considerably higher than the average wage for all other occupations, which was $45,760 in 2021.
The BLS also provides median salaries for various job titles of business degree graduates. In 2021, meeting and event planning had the lowest average salary at $49,470. Project management specialists, personal financial advisors, and financial analysts had the highest median salaries. Their salaries were between about $94,000 and $95,000 in 2021.
During the next ten years, the BLS estimates that the need for graduates who hold a bachelor's degree in business will increase by 7%. Between new jobs and jobs that become vacant when people leave, the BLS estimates that there will be about 980,200 open positions annually during the next decade.
Here is a list of the median pay for a few of the many jobs available for people with an online accelerated business degree: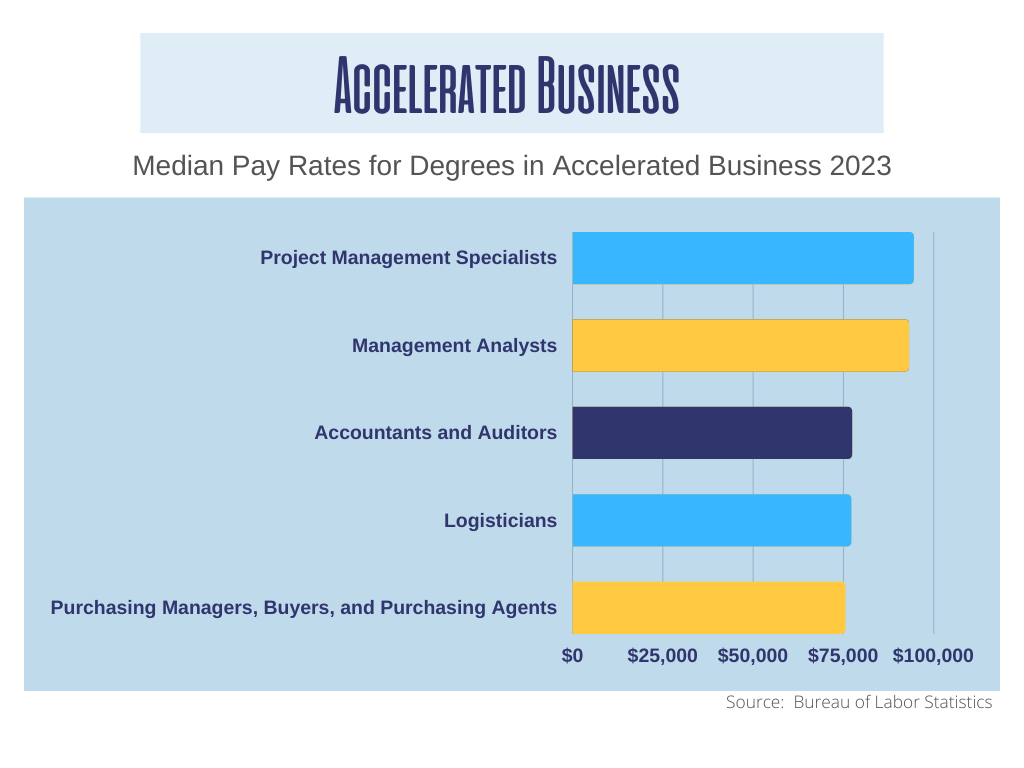 Curriculum and Courses for Online Accelerated Business Degrees
Although business schools or colleges may have slightly different names or section numbers for courses, the material included in a degree program is similar. Administrators intentionally design the coursework to give students a comprehensive knowledge of how a business works. Indeed, students learn about legal issues, financial reporting, accounting, staffing, supply chains, and much more. Here are a few courses included in many online accelerated bachelor's business degree programs.
Business Law
Understanding legal requirements for starting or operating a business is essential. Business law classes help students learn how to protect a company, its workers, and its assets through legal measures. Also, these courses teach about contracts and the laws related to contracts used in business.
Finance and Accounting
Business programs have finance, accounting, and statistics courses to help prepare students for compiling, reading, and using financial statements and other financial documents. They learn how to use ratios and other informative metrics like profit margins. Business News Daily says profit margins are essential indicators of a company's financial health. Many people with business degrees are in positions that make them responsible for accurately portraying the financial health of a business to owners, investors, or other stakeholders.
Marketing
Today, marketing has advanced into the digital world. In the past, business courses focused mainly on traditional marketing practices like television commercials and radio ads. While those can be relevant skills to learn today, most programs emphasize digital marketing to keep up with the ever-evolving field. Marketing courses help students discover how to identify market groups and how to create a marketing strategy that has measurable goals.
Management
Management courses in an online accelerated business degree cover a variety of scenarios. Students learn about things like managing business operations, staff, and supply chains. They also learn the core management principles to apply in these different areas. For example, there are human resources and leadership classes that help students learn how to manage and lead workers.
Communications
Business leaders must communicate with all stakeholders. Courses in a business degree program teach them valuable communication skills to deal with the public and customers. They learn to communicate with executives, owners, investors, and others. Also, they learn effective methods of communication and combine English skills to sharpen the value of their verbal or written messages.
Ethics
In these courses, students learn how to act ethically in financial matters, with staff, with customers, and with the public. Ethics courses emphasize making healthy decisions in critical situations. One common topic that business students encounter today is corporate social responsibility. This is a matter of growing importance for every company around the globe, and more people are demanding that business leaders demonstrate it through charity, environmental efforts, or other ways. Ethics are vital, and ethics classes provide a solid foundation for creating any business CSR policy.
Business Planning and Development
Starting and growing a business are two core focus areas in any online accelerated business degree program. With work they complete in several classes, students learn how to create a business plan, how to project expenses for a new business, how to conduct market research, and more. The purpose is to help them learn how to start a company with a high chance of succeeding. Classes help students identify strengths, weaknesses, opportunities, and threats for businesses. While these courses are helpful for all students, they are particularly significant for graduates who want to become consultants.
Economics
Many jobs for people who graduate with an online business degree have a financial focus. In addition to learning how to compile and use internal financial information for a business, a good manager must understand how local, national, and global economies function. This is also important for people who are financial advisors or work in investments. Most programs have microeconomics and macroeconomics classes.
Specialty Classes
Students often have the opportunity to take electives and specialty courses. A specialty allows a student to explore a key area of interest. For example, a student interested in project management may choose to take more courses related to that subject. When it is time to apply for jobs, having a specialty in an area of interest can be a strong point on a resume. Specialties usually consist of three or four classes related to the chosen area of focus.
Capstone Project
At the end of an accelerated online business degree, there is typically a capstone project. This multi-credit project helps students put all the information they learned to use and demonstrate it. In business administration programs, the capstone project often involves a written analysis of a business problem or business-related topic. Some schools may require a recorded verbal presentation as well. Schools may have additional projects in the capstone requirement. For example, there may be case studies or tests to complete.
Admissions Requirements for Online Accelerated Business Degrees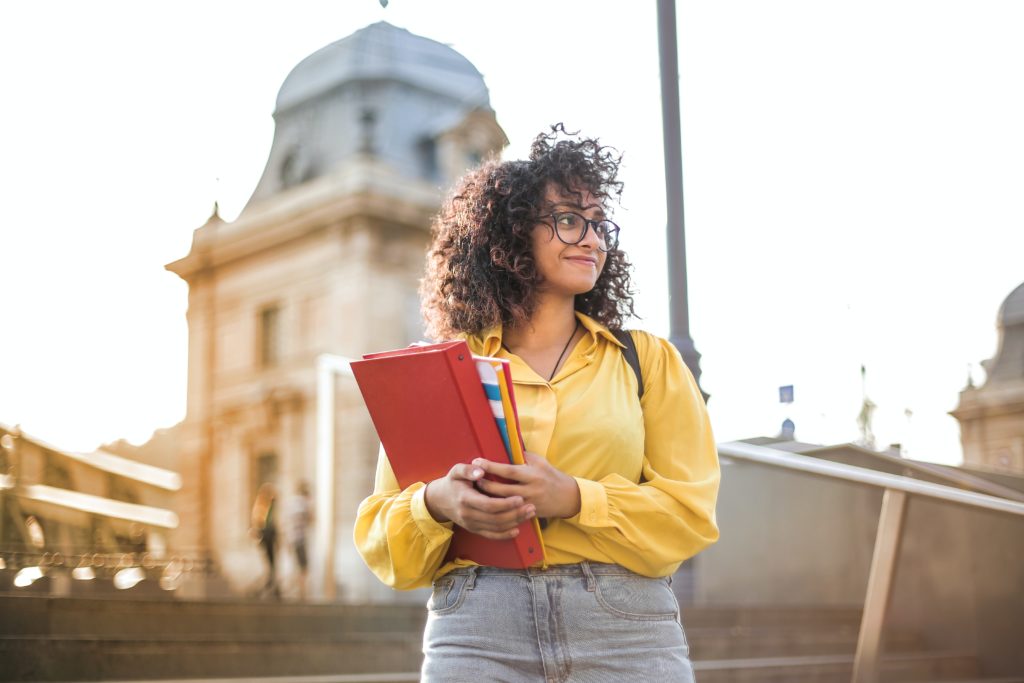 Accelerated degrees are usually designed to have fewer requirements for admission than what schools used to require in the past. While some schools may have a few more requirements than others, most institutions assign a counselor or advisor to help a student through the admissions process. These are some common requirements that online schools often have for accelerated degrees in business.
High School Diploma or GED
Most online colleges require students to show proof of a high school diploma or GED. You can request this from your school or the entity that issued your GED. Some may charge a small fee to send an official transcript to your school.
Application
Every school has an application for admission. Many online colleges have promotional periods where they waive application fees. Also, some schools do not charge an application fee. An admissions counselor may walk you through the application process to help you submit it easily. Every school is different. However, if you have a disability and need assistance with an application, help is available at any school.
Essay
While this used to be a common requirement, it is becoming less common with some online colleges. Read the application procedures for your desired schools closely to see if they require an essay for application. A well-written essay can help an applicant stand out in a sea of other prospective students.
Orientation
Some online accelerated degree programs require in-person or online orientation. The orientation process helps students learn more about the school, the available resources, and the program's requirements. For example, orientation programs often teach students how to use the online library to search for resources, how to submit assignments through an online learning platform, and how to contact an instructor. Students may learn other school-specific policies and rules as well.
Accreditation for Online Accelerated Business Degree Programs
With so many colleges and new online schools today, it can be hard to know which ones are legitimate. Because of this, it is crucial to ensure that the school you choose is accredited. Having accreditation shows that a school meets educational requirements and will provide you with a business degree program that teaches you the skills you need. Look for a school that has at least regional accreditation.
Accredited schools are happy to provide this information and usually display it on their website. The easiest way to verify a school's credentials or to check if it is accredited is to use the U.S. Department of Education's accreditation search tool. You can simply enter the school's name to check its status.
There are other accreditation boards as well. These are a few examples of accreditation boards for business degree programs:
Network of International Business Schools
Association To Advance Collegiate Schools of Business
Accreditation Council for Business Schools and Programs
While one of these business-specific accreditations will undoubtedly add a degree of prestige to a college's business degree program, not having one does not mean the school itself is not accredited.
Financial Aid and Scholarships for Online Accelerated Business Degree Programs
Most schools offer federal and private aid options. The first step is determining if you are eligible for government-backed financial aid is filling out a FAFSA form. Most schools provide a link for this online, which takes you to a government website. The process is simple and requires tax, income, and personal information. You will need the school's code to put on the form, and the information will be accessible to the financial aid team at the school. If you are considering multiple schools, you can add numerous school codes. The school will contact you to tell you how much aid you are eligible for based on your information. You may be eligible for low-interest loans or free Pell grants. Pell grants are awarded based on financial need. Remember, loans must be repaid upon graduation, while grants do not.
When it comes to private loans or scholarships, each school may be different. Most schools can provide lists of private lending options for loans if you do not qualify for federal loans. Most people qualify for federal loans unless they have already used the maximum loan amount for another undergraduate degree program. Some schools may have scholarships available for business students. Your admissions counselor or a financial aid team member will usually discuss the requirements for these scholarships with you. You can also discover other scholarships for business students online with a bit of research.
What Can You Do With an Online Degree in Business?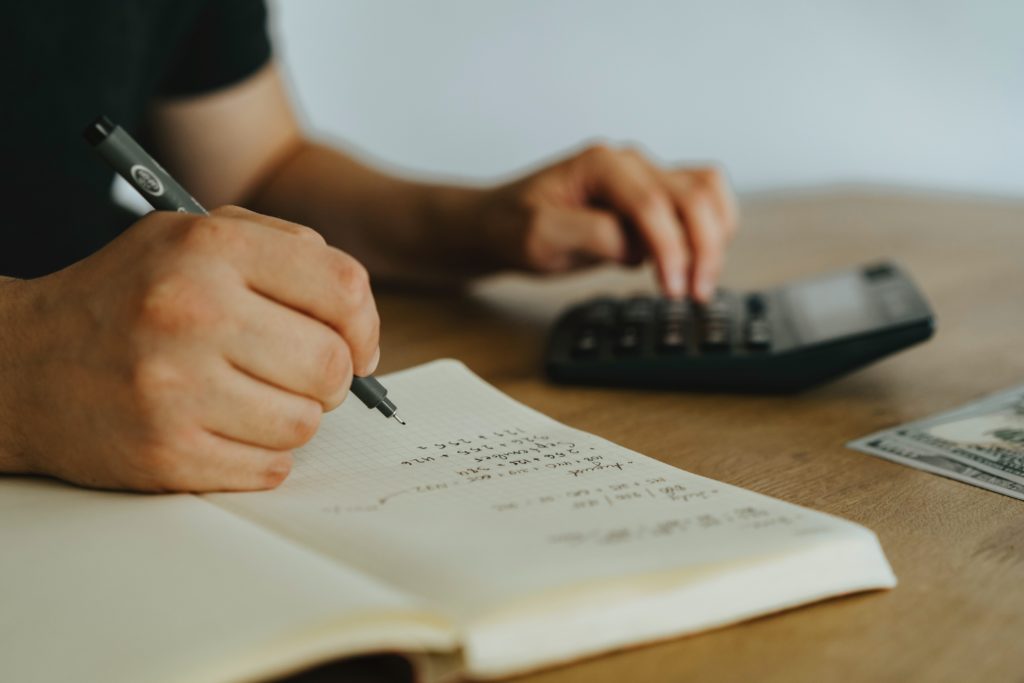 A U.S. News survey of business degree program graduates showed that most worked in nonprofit management roles, in government occupations, at startups, in corporate positions, and on boards. Since the
specialty choices often vary from one school to another, you may need to look for a specialty that fits your desired career path. According to data from the BLS, these are just a few of many potential examples of job titles held by accelerated business degree graduates:
Financial analyst
Account auditor
Cost estimator
Loan Officer
Market research analyst
Insurance underwriter
Human resources specialist
Purchasing manager
Training and development specialist
Project manager
How Much Does an Online Accelerated Business Degree Cost?
The average yearly cost of attending college for an undergraduate degree in the United States is about $20,000. Since accelerated degrees cut down on time required to obtain a degree and are typically shorter than the normal four-year bachelor's program, the cost savings can be significant.
How much a degree will cost you and how much you can save depend on a few factors. First, your cost depends on whether or not you qualify for any scholarships and grants. A grant can cut how much you will have to pay out of pocket or pay later through loan repayment.
The second factor is the school's tuition rate. Some schools have higher tuition than others. However, many online colleges have competitive and affordable tuition rates. Some schools offer lower tuition to in-state students. Furthermore, some schools offer tuition discounts for people who have served in the military. Tuition may be higher for full-time students. The number of credits you need will also affect your overall cost. Those who enter an online accelerated business degree program with college credit will need fewer classes to complete the degree, thus decreasing the cost.
How Long Does It Take To Earn an Accelerated Online Business Degree?
In most cases, accelerated degrees in business take three years to complete instead of the typical four. Each online business degree program may differ in its structure for achieving this. For example, some schools may require students to take extra credits each semester. Other schools may allow them to take multiple classes that last for several weeks each, and new classes may start immediately after those classes end.
If you have ever completed any college-level courses before, the good news is that many credits are transferable today. This means you may be able to skip a few courses and finish even faster. For example, if you took an English class and another language course from an accredited school, those credits may satisfy your English and elective course requirements. Some schools allow up to 90 transfer credits.
While not all schools today offer credit for relevant world experience, some do. For instance, a school may offer some credit for a professional role you held if it relates to business studies. Also, some schools offer credit for relevant experience through military duties. This is a topic that an admissions counselor will usually cover with you before you enroll. If the school you choose offers credit for experience, you may be able to finish in under three years.
Are There Affordable Accelerated Online Business Degrees?
Fortunately, numerous schools offer affordable tuition rates. While prestigious schools with well-known names may charge more for tuition, many schools that offer affordable rates are also accredited and teach students the same types of classes for less. If you are not concerned about having an Ivy League school on your resume, there are affordable options for earning an accelerated online business degree in 2023.
Is an Online Accelerated Degree in Business Worth It?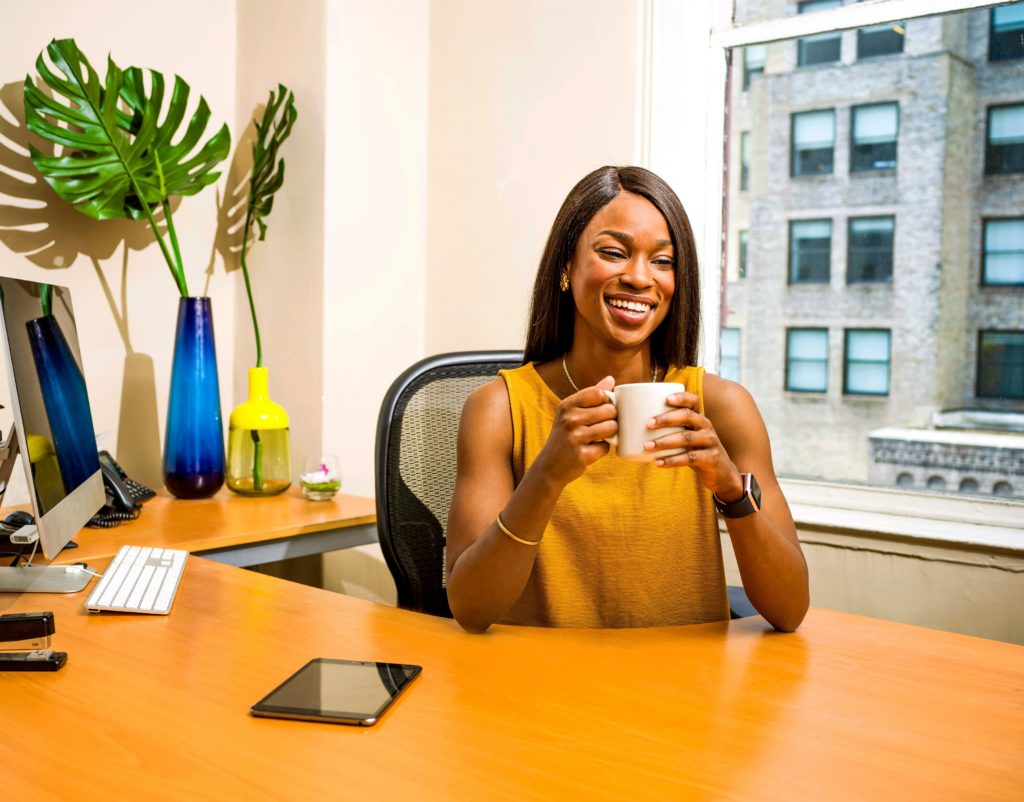 If you want to open more opportunities for yourself in the future or advance in your current company, an accelerated degree is certainly worth the investment. As you learned earlier in the section about salary and career information, those who hold a bachelor's degree in business have the potential to earn a higher-than-average salary. Perhaps you want to move into a new area of business instead. A business degree with a specialty related to that area of interest could be your ticket to a new job in a field that you will love.
The skills you learn in a degree program can also be worthwhile to you for personal goals. For example, some people wish they were better communicators or leaders in their personal lives. Business degree programs teach you those skills. You also learn how to improve your ability to take initiative, which can make you a stronger self-starter. As you consider the perks of a business degree program, be sure to consider the personal advantages and potential professional benefits.
10 of the Best Schools Offering Accelerated Online Business Degrees
Searching for and sorting through all the existing online degrees for business can be exhausting. This guide includes 10 of the top choices for accelerated online business degrees sorted in alphabetical order. Since tuition costs can vary based on course load, residency, and other factors, check individual school websites for complete and updated tuition information. These regionally accredited schools were chosen because they have excellent online degrees.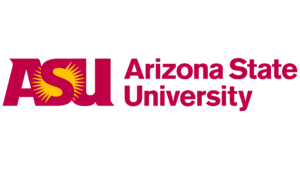 For its Bachelor of Science in Business Management online degree program, the school offers classes that last seven and a half weeks, which allows students to take more classes. Students can finish in under four years if they take six classes a semester.

Belhaven University's online Bachelor of Business Administration program comes with seven-week classes that condense learning without sacrificing information quality. Also, classes are available all year round, which gives students the opportunity to pack in more classes and to finish sooner.

CSUF offers an online Bachelor of Arts in Business Administration program. There is an accelerated program that takes three years. However, the accelerated schedule requires approval after maintaining a 3.0 GPA for the first term.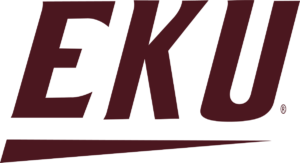 This university offers a Bachelor of Business Administration program online. The program features accelerated eight-week terms, with six different start dates every year. One unique benefit of this online business degree program is that undergraduate students receive free textbooks.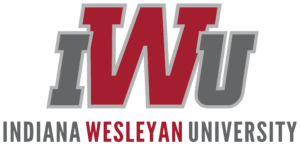 The Bachelor of Science in Business Administration from IWU may be the right school if you want to finish in under three years. Depending on course load and other factors, you can finish in as little as two years with this accelerated online business degree program.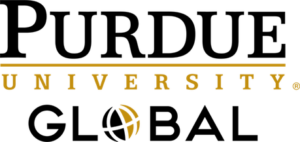 Purdue's trademarked ExcelTrack Bachelor of Science in Business Administration degree has a unique design. Students can complete some courses faster if they are familiar with the material and some courses slower if they are not. This self-paced structure allows students to finish in under four years. Also, transfer credits and relevant experience can count.

This University offers an online Bachelor of Business Administration accelerated program. It is designed for students who need flexibility in study schedules and want to finish in under four years. This school has several institutional grants and scholarships.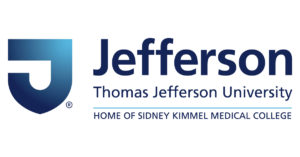 This school offers an online Bachelor of Science in Business Management degree. It has eight-week courses and multiple start dates. In addition to taking the accelerated track, students can cut the program duration more if they have transfer credits.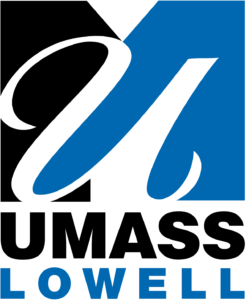 Depending on prior coursework you can transfer and the course load you choose, you can finish the Bachelor of Science in Business Administration at UMass Lowell in 12 to 36 months. You can transfer up to 90 credits and choose from several specialties.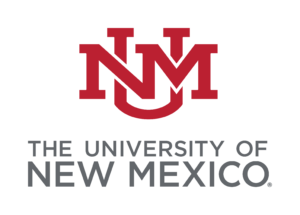 The University of New Mexico offers an online Bachelor of Business Administration degree. There are eight-week classes and multiple start dates to allow students to finish sooner. In addition to being regionally accredited, the program is accredited by the AACSB.
Getting Your Accelerated Online Business Degree
If you are ready to start on your accelerated online business degree, the first step is choosing a school with a program that fits your budget, time, and career goals. Online schools today offer more flexibility than a classroom, which means you can study on your own terms. You do not have to quit your job or miss important social and family obligations. Since many of the schools in the previous section also allow you to start classes several times during the year, you do not have to wait months to begin your studies.
Admission processes are streamlined thanks to technology, and you can usually complete financial aid requirements quickly as well. If you do plan to use federal loans or grants, just be sure to renew your FAFSA every year in time for your information to be sent to the school, which will help ensure you have your funds when needed. You can contact several schools to request information or to speak with an admissions counselor to see which one fits your needs.
Related Resources