2023 Guide to the Best Online Web Design Degrees
If you are good at using your creative skills to turn ideas into detailed digital designs, an online degree in web design may be perfect! It may also be great for you if you want to learn how to create pages and elements using programming languages. Many first gain an interest in web design by helping their friends or acquaintances with projects. However, earning a degree is an ideal choice to sharpen your skills and put your talents to their best use. Today, several colleges offer these valuable online degrees and others.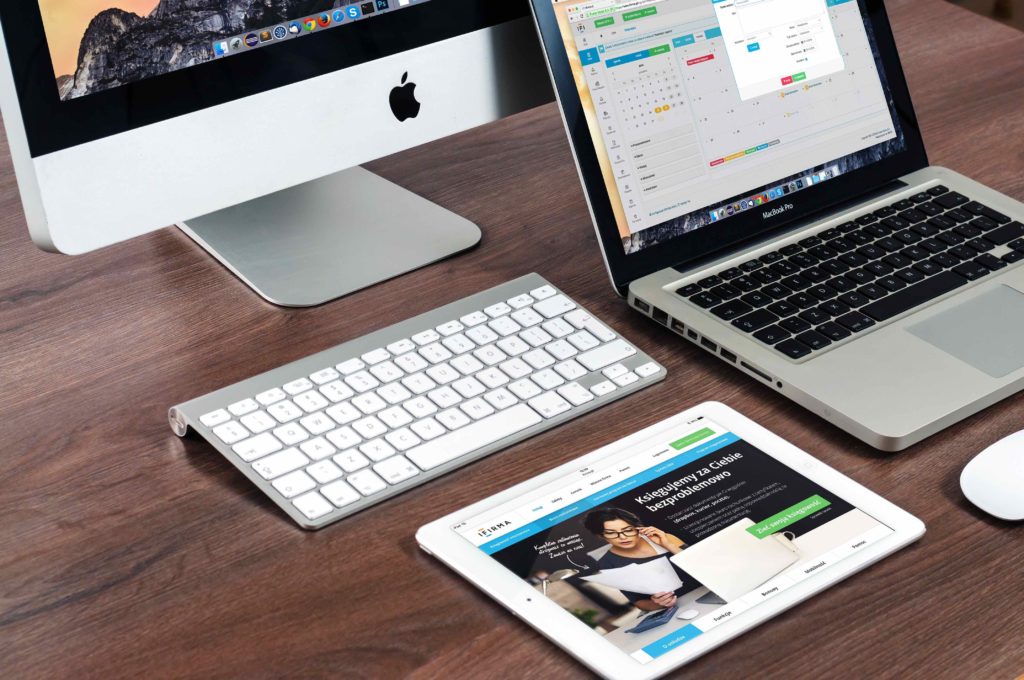 Website creation continues to grow at an explosive rate. Some estimate that there are over 250,000 websites launched each day around the world. Furthermore, many companies and individuals refresh their existing websites. Needless to say, there is a growing need for designers to help businesses, individuals, nonprofits, and other entities create websites or give their existing websites a makeover. You could tap into this ever-growing field and have a secure career.
Online Web Design Degrees
With an online bachelor's degree in web design, you can open more doors for career opportunities and learn how to use digital tools and coding to channel your creativity into an in-demand skill set. Degree programs teach you how to maximize communication and interpretation skills as well. You learn different software programs and their features. Since your courses are based online, there is more flexibility in choosing when to study if you also have work or family obligations. Additionally, you have the support of instructors and advisors to help you achieve your goals.
Specializations for Online Web Design Degrees
At many online colleges, web design is a specialization and may be part of a graphic design or digital arts degree program. For example, one college may offer an information technology degree with web design and development as a specialty. Another college may have an online bachelor's degree program for graphic arts with web design as a specialization choice. At other schools, web design may be the general degree with specialization options. These are examples of specializations for web design degrees at some schools:
User experience design
Graphic design
Visual design
User interface design
Web and mobile application development
Animation
Online gaming
Since some degrees focus on web design or offer it as a specialty in a broader field, the right degree choice depends on individual preferences. For example, someone who wants to enter the technology field and learn web design may prefer an IT degree with a web design specialty. However, someone who wants to work as a consultant to improve websites may choose a degree in web design specializing in user experience design.
Online Web Design Degree Career and Salary Information
The Bureau of Labor Statistics groups web developers and digital designers in the same category since web design often encompasses both areas. It also includes self-employed, freelance workers and those who work for corporations, the government, or private businesses. According to its 2021 report, the median annual salary for web developers and digital designers was $78,300. That average hourly wage was $37.
The report included web developers and designers with bachelor's degrees in a relevant field. Projections for job growth are much faster than average at 23% between 2021 and 2031. The BLS expects that about 45,400 new jobs will be added during that period. In terms of specific roles within web design and development, these were the five job categories with the highest-paid web designers.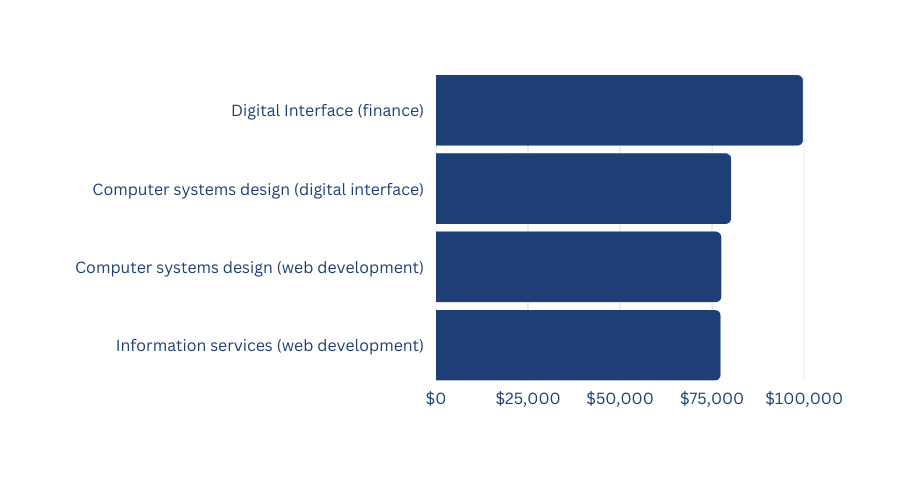 | | |
| --- | --- |
| Position | Average Salary |
| Digital interface (software) | $150,040 |
| Digital Interface (finance) | $99,640 |
| Computer systems design (digital interface) | $80,110 |
| Computer systems design (web development) | $77,450 |
| Information services (web development) | $77,210 |
Curriculum and Courses for Online Web Design Degree Programs
There are several core courses included in a web design degree program online. When combined, all the classes typically total 120 credit hours. If you took college courses before, some may be transferable and may count as electives or other required classes. For example, if you took mathematics and composition as general education requirements for another degree program, those would likely transfer and be counted toward the total requirement for the web design degree. In addition to general education requirements, here are some examples of courses in online web design degree programs.
Typography
Typography includes typeface, language, grid systems, and other components of type. In this course, students learn to incorporate type with imagery and how to use it as a standalone element in design. The applicable projects they participate in include a variety of media.
Fundamentals of Design
In this course that students take before many other required classes, they receive an introduction to design. They learn basic principles and elements and how they are used for communicating visually. Additionally, students learn the basics of the creative development process.
Digital Design Tools
This is another early course that contributes to a solid foundation. It introduces learners to typical software programs they will use in the industry and helps them learn how to use programs for different design projects. Students can practice using the programs to familiarize themselves with features and tools.
Graphic Design
Most web design degree programs include multiple courses dedicated to graphic design. Students seeking these online degrees first learn the graphic design field's foundational practices. They participate in projects that allow them to explore various communication fields and other essential elements of digital graphic design.
User Interface Experience
A course in this study area helps students learn essential parts of an ideal user experience. They learn how to use the proper techniques and prototyping to accomplish goals. Also, they learn usability testing and practice the skills they learn by designing user-centered experiences.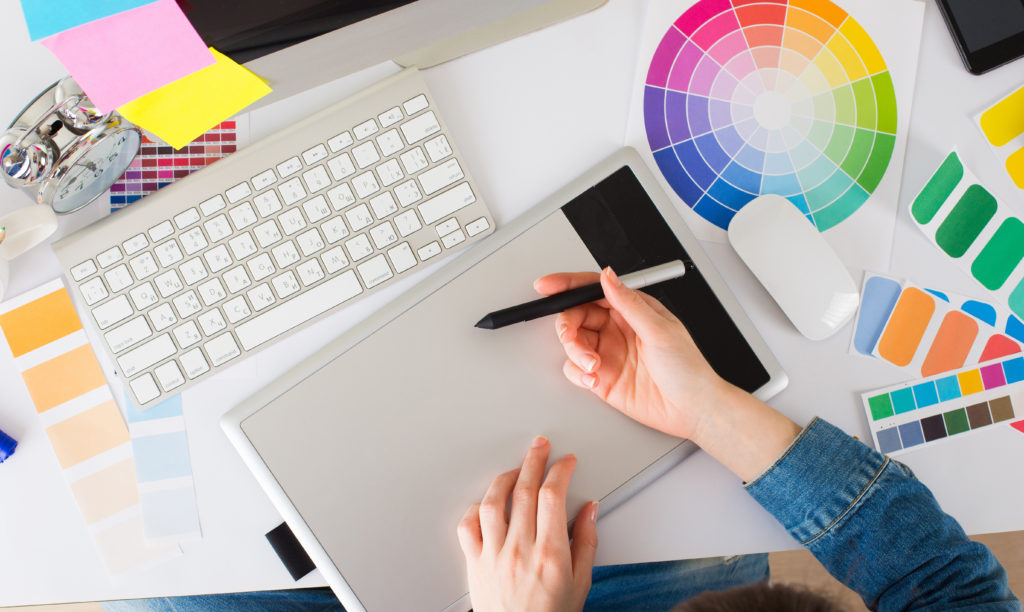 Web Development
Students learn how to design websites that benefit users and site owners. They learn how to make mobile-friendly sites and maximize accessibility. Some courses also require students to use a content management system to develop a website as a project.
User-Centric Design
Along with a few other classes, this is an ordinary course that students take when specializing in user experience design. Students learn about the user experience process, best practices, and components of various user personas. They may apply that knowledge to design and wireframe optimization projects.
Web Analysis and Design
In this course, students learn how to analyze and test the functionality of websites on various devices. Teachers instruct students to look for areas that need improvement and create strategies to achieve those improvements. This often involves responsive wireframes, sitemaps, and other communication methods.
Social Media Design
Today, a critical tool for every company is social media. Students learn the role of social media in web design and explore its abilities as a marketing tool. They gain an understanding of how to create social media content, match it to a brand, and create designs that help strengthen a brand. Also, they may learn how to integrate what they learn into a campaign.
Capstone and Internship Requirements
Some programs require students to complete a capstone project and an internship after their studies. Many students in online web design programs complete relevant internships in their local context. Each school has its own requirements for a capstone project, which is a final project that combines all the knowledge students learn and gives them an opportunity to demonstrate it.
Admissions Requirements for Online Web Design Degree Programs
With online degrees at the bachelor's level, there are several standard admissions requirements.
Diploma or GED
The most basic requirement for nearly all bachelor programs is a high school diploma or a GED. Most high schools and GED providers will send transcripts of these directly to a college upon a student's request. Because each school has its own requirements or possible fees for sending high school transcripts, contact the school or GED issuer to start the process.
College Transcripts
Students who have completed any college-level coursework should submit transcripts of their grades. Schools evaluate them to look at GPA and the types of courses completed to see if they qualify as transfer credits.
Admissions Application
The admissions application includes basic information like address, date of birth, and other identifying factors. Most applications are simple to complete, and advisors can help if necessary. While some schools require a modest application fee, others may waive the fee in some cases or may not require it.
English Proficiency
Some schools may require a certain level of English comprehension and communication skills. Fortunately, many also offer the required English classes to reach the level needed to start a degree program. This will affect some people who speak limited English.
Standardized Test Results
Some online degree programs require students to submit ACT or SAT scores. Recently, many schools are opting to streamline the process and waive standardized test results altogether.
Essay
Entrance essays are usually on a topic related to the field the applying student wishes to study. If your application for your online degree requires an essay, make sure you have a friend, family member, or former teacher proofread the document.
Accreditation for Online Web Design Degree Programs
There are different accrediting entities for higher education. When signing up for a program, it is crucial to ensure that it is for a degree or a degree with a certificate and not just a certificate-only program that lasts for several weeks. Additionally, the school needs to be regionally accredited. One trustworthy site to use for verifying a school's accreditation status is the U.S. Department of Education, which offers an accreditation search tool. These are a few critical reasons why accreditation matters for web design students:
Accredited schools have ample staff and resources to provide an excellent educational experience.
Accredited schools use the right curriculum to equip students with the necessary skills to become web designers.
Accredited schools offer degrees that employers and other institutions will accept.
Accredited schools are eligible to receive federal aid, which is necessary for many students to complete a web design program.
Financial Aid and Scholarships for Online Web Design Degree Programs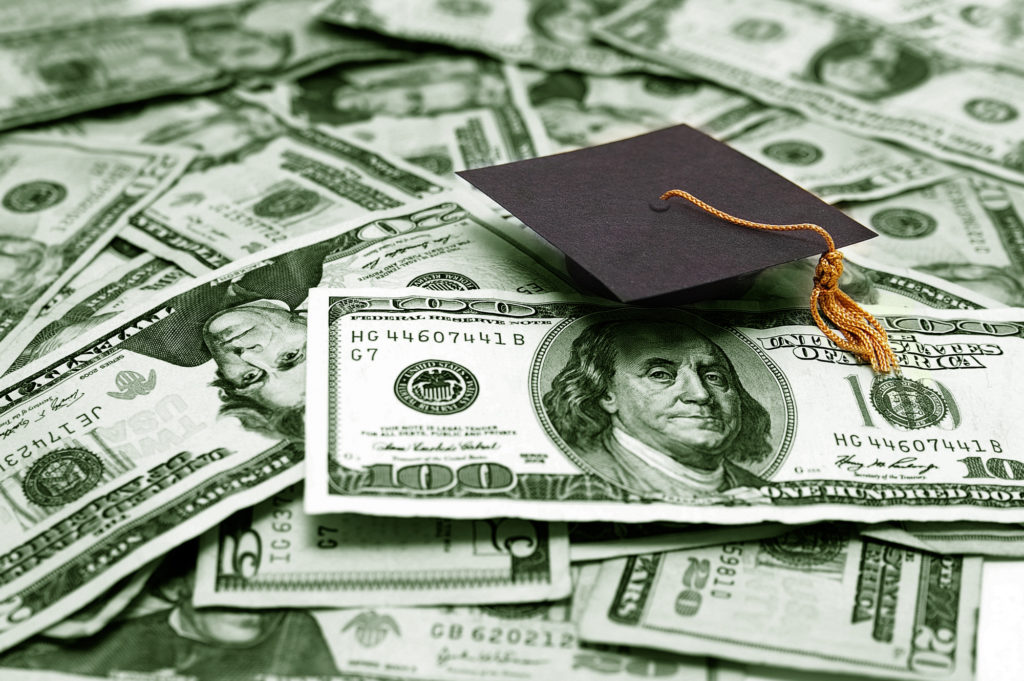 There may be more than one type of financial aid available for students seeking online degrees in web design. Available aid often depends on these factors:
Income
Previous federal aid received
GPA
The first step in determining eligibility for federal aid is filling out a FAFSA form online. Each school's financial aid department can discuss other potential options. These are some types of aid that may be offered.
Federal Pell Grants
Pell grants are from the government, which rewards the grants to students with considerable financial need. The specific income qualification criteria can change from year to year. However, financial aid departments can determine if students are eligible for these grants and how much they can expect to receive. Unlike loans, students do not have to repay the government for these grants.
Federal Student Loans
The government also offers low-interest loans to eligible students. There are subsidized and unsubsidized loans. Subsidized loans tend to have better terms. In many cases, students with a significant financial needs qualify for a loan to cover all tuition costs. Unlike grants, students must repay loans.
PLUS Loans
PLUS loans are also government loans that parents can take out to help their children who are students pay for college. Students can also qualify for them to pay for additional expenses. For instance, if a student reaches the maximum federal loan amount allowed before graduating, the student may apply for a PLUS loan to cover additional tuition and qualifying expenses until graduation.
Private Student Loans
Private loans are offered through non-government entities. Unlike government loans, private loans are not typically eligible for forgiveness. People who cannot qualify for federal loans due to income or other disqualifying factors may qualify for some private student loans. Most schools can recommend a few current top lenders for this.
Institutional Scholarships and Grants
Some colleges offer their own scholarships and grants. While some are general and may be available to students in any program, others may be for specific programs. A financial aid representative can discuss these with students if the entity offers them. Usually, students must maintain a certain GPA to keep a scholarship.
Private Scholarships
There are also private scholarships that students can find outside of their college's offerings. Hundreds of scholarships are offered by businesses, foundations, and other organizations. Some scholarships are subject-specific. Others are connected to specific demographics or financial needs. It helps to research scholarships to see what is available and if the application requirements are agreeable. Some may require essays, application fees, or financial details.
What Can You Do With an Online Web Design Degree?
Graduates with online degrees in web design qualify for many exciting jobs. Some choose to work for companies that need web design specialists. Others go to work for firms that design and create web-based projects for clients. Another option is to become a freelance designer for individuals and companies. Here are specific job titles that graduates of online web design degrees pursue.
Web Developer
Developers configure and program servers or databases. They use various programming languages to do this. Developers focus on building or maintaining functional websites; some may specialize in coding either the front or back end of a website.
Web Designer
Unlike a developer who focuses on the coding components, a designer conceptualizes and creates the visual elements. Designers focus on typography, colors, branding, layouts, and more. They determine how to make sites more appealing and helpful to users of specific markets. Some specialty areas designers may have are visual design, mobile applications, and interfaces.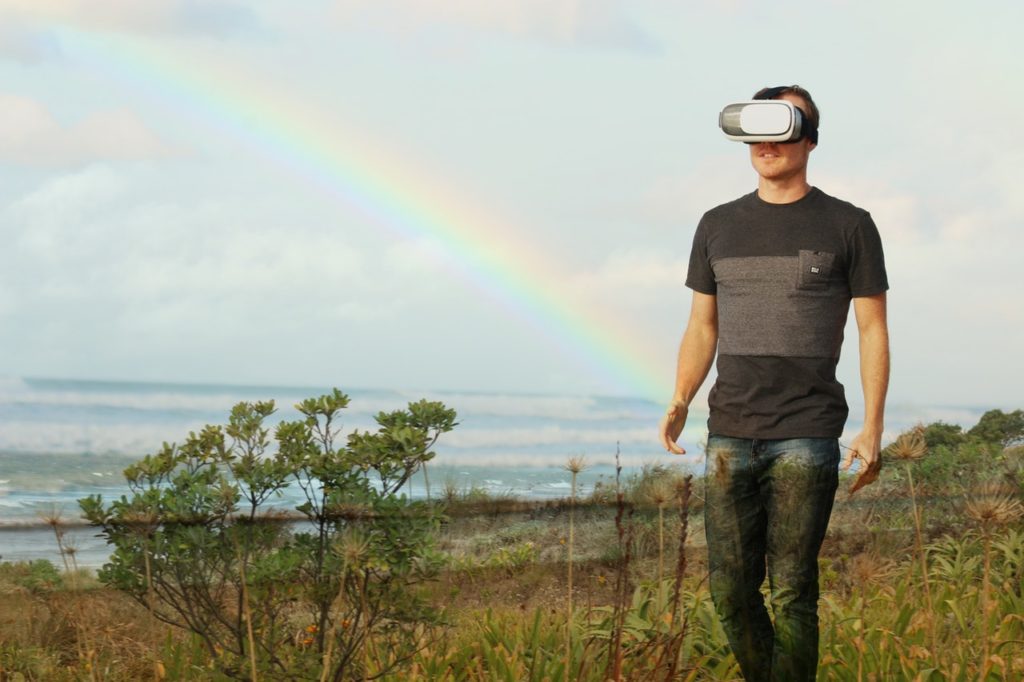 Mobile Application Designer or Developer
This type of developer or designer focuses specifically on mobile applications. Knowing the proper codes for Android and iOS is essential. Developers test apps for bugs, test their functionality, and troubleshoot problems. They also ensure that the apps are visually appealing, easy to use, and meet branding requirements.
Graphic Designer
This career path is a common choice for someone with a degree in graphic design or graphic arts and a specialty in web design. These designers create digital illustrations with software programs. They may develop logos for brands or entire visual concepts for websites.
User Experience Designer
Also called a UX designer today, this professional focuses on ensuring a site, or an app is navigable and engaging to users. UX designers often study data trends to determine markets and decide which design elements are the most favorable.
Web Content Manager
Web content managers often work for larger companies. They may be responsible for web design and development tasks. Also, they may work with the marketing team or other departments to ensure the content aligns with campaign goals and branding requirements.
Game Developer
This is another possibility for those whose study paths focus primarily on web development. Game developers help code and design visual elements for social, computer, and other games. Roles usually include a broader range of duties with smaller companies and may be more specific in larger ones. For instance, a web developer in a larger gaming company may work on only one area of programming.
How Much Does an Online Web Design Degree Cost?
Colleges have varying costs for students. While some may still offer lower rates to students living in the same state, many today have a flat rate for online students regardless of residency. Also, many schools have different flat rates for part-time students and full-time students. Most people who earn online degrees in web design pay between $38,000 and $61,000.
How Long Does Getting an Online Web Design Degree Take?
For full-time students with no prior transferable education credits, earning a bachelor's degree takes about four years. It can take longer for part-time students and less time for some students who enter into the program with transferable credit. Some schools today accept relevant experiences like internships as partial credit. Others may also accept certain types of professional training or military experience. This is why it is vital to include certifications, training, and military experience on an admissions application.
Are There Affordable Online Web Design Degree Programs?
Yes, there are affordable programs. Also, many students with financial needs qualify for one or more types of aid. Many schools today have competitive tuition rates. Several offer reduced tuition rates for people who are in the military or have served in the past. Today, some online schools hire remote workers as support staff and offer tuition discounts to all employees. Qualified students who need a job as well may find this option attractive. This differs from federal work-study programs, which are usually only reserved for on-campus students.
Is an Online Web Design Degree Worth It?
According to 2021 data from the BLS, the median annual wage for all workers in the United States was just under $46,000. As covered in the earlier section about wages and job outlook, the average annual wage for graduates of a four-year degree program in the web design field was $78,300 in 2021. Based on the average cost of an entire degree program, this means the stated income difference could make up the average degree cost in about one to two years. After that, the extra income may provide more opportunities for buying a house, a car or improving family life. For people who enjoy web design or development, it may be difficult or impossible to place a dollar value on being able to work in an enjoyable field.
10 of the Best Schools Offering Online Web Design Degrees
Trying to sift through all the potential schools offering online degrees in web design can take many hours. With so many online schools and colleges today, it can be hard to know where to begin. These are 10 of the best schools offering online courses for web design degrees. They are all regionally accredited colleges or universities providing high-quality online web design programs or related subjects. This list is organized alphabetically.

Arizona State University offers a Bachelor of Applied Science in Internet and Web Development. Students learn the main principles of web design, how to engage audiences, build brand awareness and use common web tools used in the industry.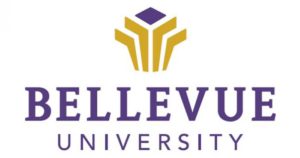 This school offers a Bachelor of Science in Web Development degree. BestColleges.com rated this school as the top choice for a web development degree in 2021. Students learn how to build applications and websites, and they learn front-end and back-end coding skills.

BYU offers a Bachelor of Applied Science in Applied Technology with a Certificate of Web and Computer Programming degree path. The core degree gives learners a comprehensive knowledge of IT, web development, and software development. With the certificate, they have more in-depth web and computer programming training.

This college has a competitive tuition rate for its Bachelor of Web Design and Development degree program. Students gain comprehensive design and development knowledge to allow them more career path choices after graduation.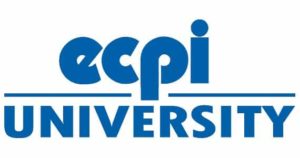 ECPI University's Bachelor of Science in Computer and Information Science and Software Development degree with the Web Design and Development track prepares students for design or development roles. It is also ideal for someone wanting to become a UX designer.

FHSU offers a Bachelor of Science or Arts in Information Networking and Telecommunications degree with a Web and Mobile App Development concentration. Students learn to use web tools and scripting languages to create coding and designs for mobile apps and the web.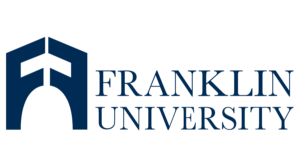 The Bachelor of Science in Web Development degree from this school prepares aspiring developers for every aspect of the web development process. There are flexible class length options, and students gain hands-on experience using valuable industry tools.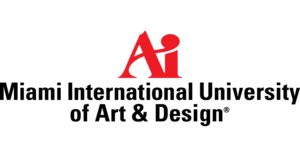 This school's Bachelor of Fine Arts in Graphic and Web Design degree is ideal for students who want to become web designers. From advertising and branding to color and typography, students learn every skill they need to be influential designers.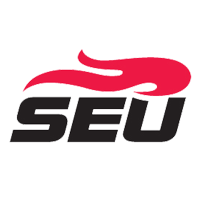 The Bachelor of Science in Digital Media and Design degree from this college teaches students how to be web designers. They learn to use graphic design tools, produce designs that meet branding requirements, and much more.

This school's Bachelor of Web and Digital Design degree gives students the skills to create powerful visual elements of websites, marketing campaigns, brands, and more. The courses help them learn how to build effective digital strategies as well.
Getting Your Web Design Degree From an Online College
The first step toward earning an online web design degree is choosing a school that fits your needs and career goals. It helps to list your top priorities in selecting a college. For example, one person's top priority may be finding a lower tuition rate. Another person who wants to become a user experience designer may prioritize finding a program with that specific track.
Thanks to technology and sound digital support systems, the application and admissions processes are easy to complete. Also, many schools assign an advisor or a counselor to guide you through the process. Often, these resources are available even after you become an enrolled student. With so many ways to earn online degrees in web design, it has never been a better time to pursue your goals. Contact one or more of the schools that fit your needs to discuss your questions with an admissions counselor. Before you know it, you will be well on your way to earning an online web design degree.
Related Resources
2023 Guide to Best Online Computer Programming Degrees
Online Degrees in Science, Technology, Engineering and Mathematics