Online Degrees in Science, Technology, Engineering and Mathematics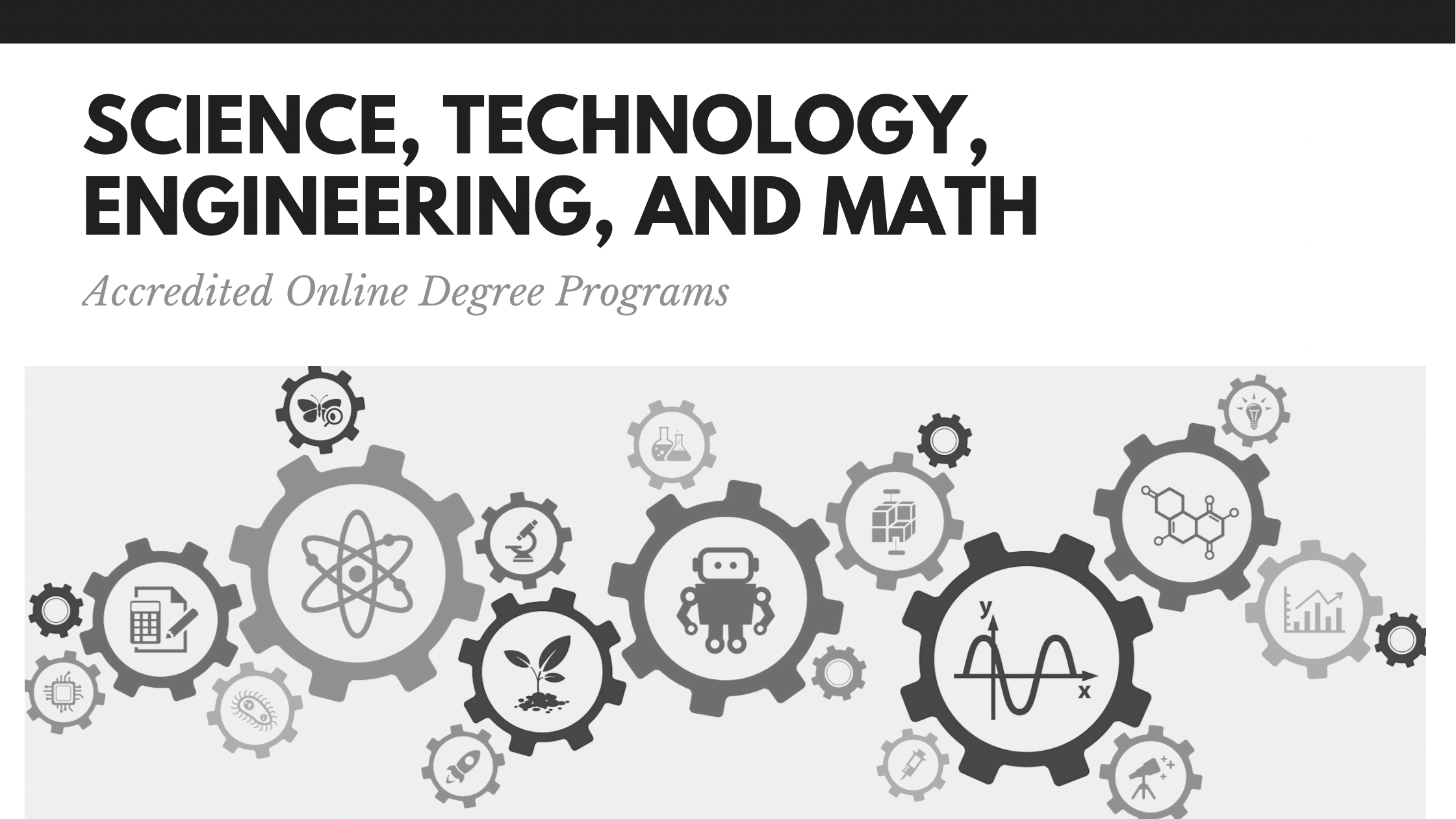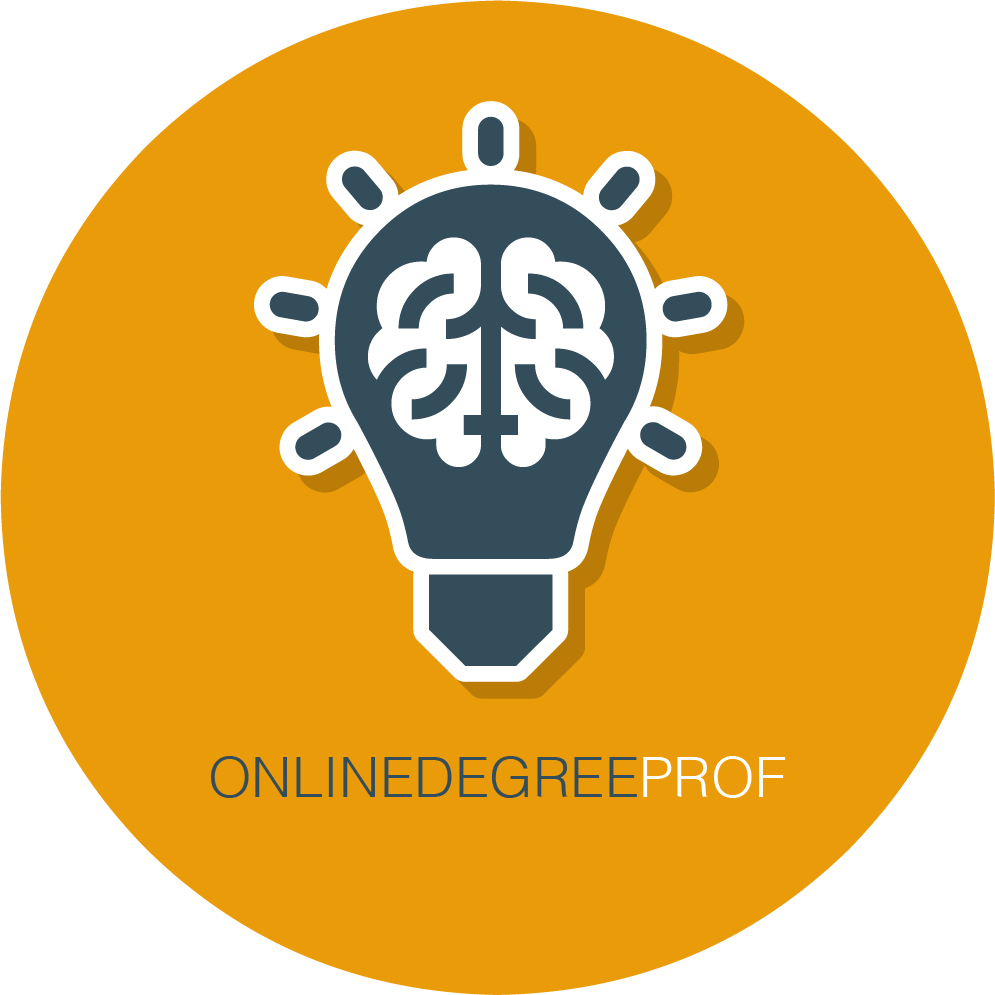 A STEM degree program offers courses in many different areas, revolving around four primary subjects: science, technology, engineering, and math. The four core subjects of a STEM-based education lay the groundwork for many other degree programs and are considered to be essential, no matter what industry or field a student may choose to enter. A student who chooses a STEM-related degree program is often considered for mentorship and internship programs that will allow them to earn additional knowledge and experience in a real-world setting. Pursuing a STEM degree online gives students a chance to advance their careers at a lower cost with a more flexible schedule.
What Can You Do with an Online STEM Degree?
Students who choose to pursue a STEM degree online can literally pick from almost any career field. If their grades are high enough, they may be considered for mid-level positions immediately after completing the program. Students who choose to take these types of courses are often those who readily take on challenges and are constantly looking for ways to improve themselves. The majority of students who choose to enroll in STEM-related courses have a deep love for the sciences.
Many STEM-related degree programs lead to careers in engineering and research. Others that are more focused on technology, often lead to careers in the data sciences fields. Data sciences involve working with large amounts of digital and analog data that are used by almost every field and industry. STEM-related degree programs offer students an opportunity to look into some of the most technologically advanced fields in the world.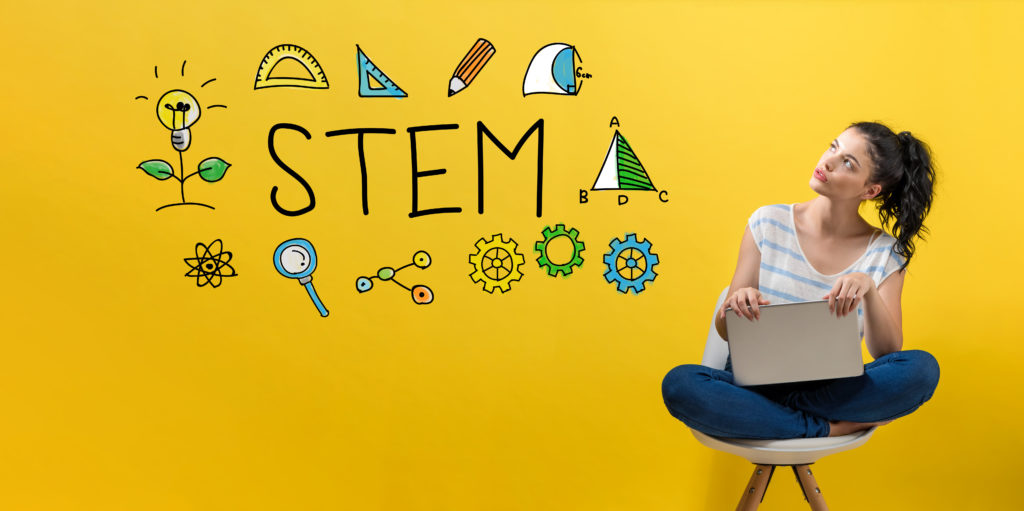 What Online Degrees Do STEM Programs Offer?
Many STEM degree programs are offered through online learning platforms. This includes most types of engineering programs, as well as almost all of the digital, data, or IT degree programs. Math and Science degree programs are also offered online, although some of the Science degree programs may require on-campus laboratory time. Some of the more advanced science courses may require that the student work in an internship or similar type of program to ensure they have the hands-on knowledge they need to be effective at their trade.
Online STEM degrees give students a chance to advance their careers and go beyond what other types of degree programs may allow. STEM courses include advanced science and math degrees that are often required to meet certain certifications and licensing requirements. Individuals who pursue these types of degree programs are often given opportunities for advancement to positions that involve complex problem-solving skills.
What Are the Some of the Highest Paying Jobs with a Online STEM Degree?
Aerospace engineering, electronic engineering, physicist, microbiologist, and data science engineer are some of the highest paying jobs that STEM graduates can apply for. The more advanced the degree program, especially when it comes to STEM-related fields, the more money a person can expect to make. Some science and math-related fields can increase a graduate's earning potential to well over $100,000 per year.
Individuals who are interested in the computer sciences and advanced technology fields are also able to make upwards of $100,000 to $120,000 per year. Students who pursue engineering careers that have advanced STEM-related degrees are in high demand and, in some cases, may be able to negotiate a salary that is well into the six-figure range. The complexity of many STEM-related degree programs makes the students who graduate from them highly sought after.
Is a STEM Associate's Degree Online Worth It?
Individuals who pursue a STEM-related Associate's degree can find work in almost any field they choose. An Associate's degree will provide them with the basic information in almost any subject they choose. It is a great place to start for students who are still trying to figure out where they want to go with their careers. By laying the groundwork with STEM-related courses, a student can choose to go into whatever line of work they want and still have room left for advancement. The great thing about taking STEM-related courses is that many of them teach problem-solving skills and techniques that can be used across the board, no matter what field of study a student eventually chooses to pursue.
What Can I Do with a Bachelor's STEM Degree Online?
With a Bachelor's degree in STEM-related courses, students are ready for the next level. These courses are more advanced and offer more complex lessons. With this level of STEM degree, students can advance into the research and development aspect of their fields. They can begin to explore supervisory roles and take on more responsibilities. Along with the additional responsibilities, they can also expect to receive higher wages and more benefits.
The more experience they earn, the more likely they are to be given leadership roles within their teams or departments. A Bachelor's degree is a stepping stone that can lead to bigger things, especially if the graduate chooses to go back to school and earn a Master's degree or a Ph.D. They may also opt for a certification class that will provide them with additional skills they can use if they choose to pursue a specialization within a STEM-related field.
Should I Enroll in an Online Master's STEM Degree?
By enrolling in an online Master's STEM degree, the student has an opportunity to advance their career while still working in their current position. By attending their degree program over an online learning platform, it offers them the flexibility to remain employed and gain the necessary experience they will need when it comes time to move up to the next level of their career. The online format will allow them to gain the knowledge they need and begin to apply it. This makes the information easier to retain and recall when they need it the most.
Another benefit of earning a Master's degree in a STEM-related field is that it proves the student has the intellect and comprehension capabilities to take on even the most difficult tasks. It also shows members of upper management the level of commitment the student has when it comes to reaching their career goals. Continually striving to reach their full potential is a characteristic that many employers look for when trying to fill advanced leadership positions.
What Can I Do with an Online STEM Degree Ph.D.?
When an individual reaches the level of their career in which they are ready to complete their education with a Ph.D. in a STEM-related field, many choose to turn their sights toward educating others. While they may still continue to work within their chosen career field, enrolling in a Ph.D. degree program in STEM-related studies gives them everything they need to take the next step and pass their knowledge on to others. For some, this is the final stage of their career. They can begin to give back to others by offering the benefit of their many years of study to students who can take advantage of it.
STEM-related degree programs, especially the Master's and Ph.D. programs are not for the faint of heart. They require a strong commitment to oneself and the future career they are trying to build. Students who choose these programs are driven to succeed and are willing to go over and above what is expected of them in order to achieve their goals. These graduates are often times the ones who make the biggest changes in the world around them.
You May Also Enjoy Reading: