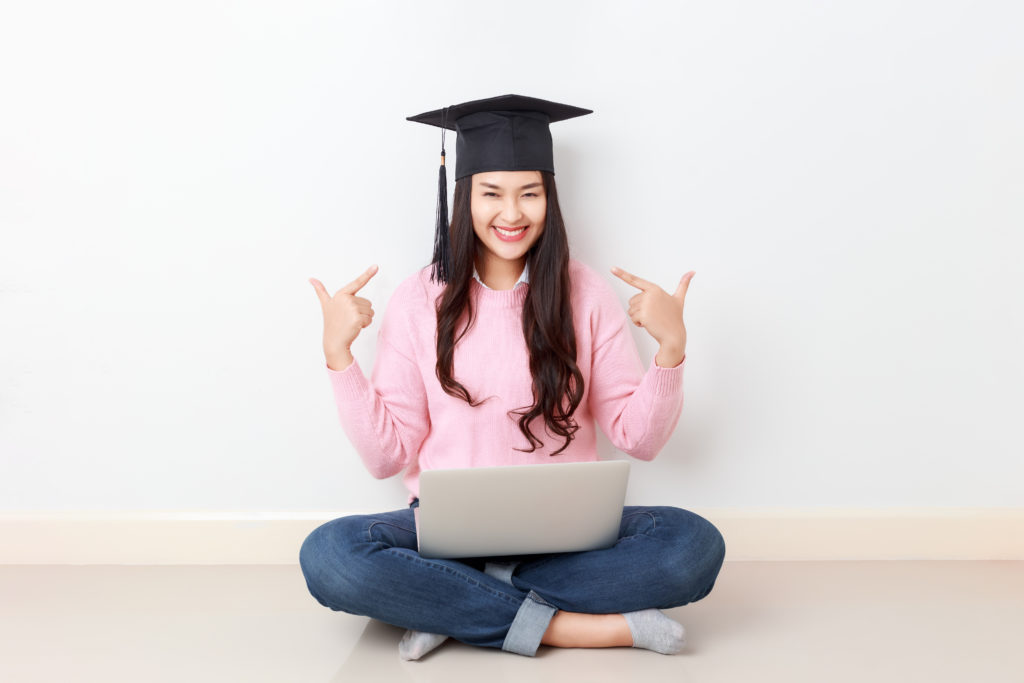 Can I Finish My Bachelor's Degree Online?
Starting an educational journey is often very exciting and full of hope for the future. The sad truth is, though, in the United States almost 40% of college students will drop out before they complete their bachelor's degree.
For some, finances can play a big part in quitting. For others, college is a brutal wake-up call that reveals a lack of preparedness. And still, others are forced to quit due to other obligations. Regardless of the reason, many of those who do drop out never return to finish their studies.
There are many options available, though, to help a student finish their degree. An online bachelor's degree program is one of the best ways to achieve educational goals. Navigating online education can be tricky at first. Here are answers to some FAQs concerning online bachelor's degree programs.
Can A Bachelor's Degree Be Finished Online?
Yes. There are many programs available today which allow students to complete their bachelor's degree online. These programs help students transfer credit from their previous time in college. This previously earned credit will be computed and a new educational path to degree completion will be created for the student. This option works for people who attended a traditional college as well as for those who have already worked online.
For those who attended a traditional college, it is important to note that online degree programs are very different from campus programs. There will be a greater amount of flexibility and self-accountability. This option allows the student to work at their own pace and to balance other life obligations while in school.
Some students may have already had experience with online education and found it disappointing. This can often contribute to online program dropout rates. It is important for these students to remember that online degree programs vary greatly from school to school. Just because a particular school was disappointing, does not mean a better program cannot be found. Finding the right fit is essential to long-term success.
Will Previous Credit Transfer?
Transferring credit is a crucial part of finishing a bachelor's degree online. It is important to note that not all credit transfers to all schools. In order to find out if credit will transfer, a student will need to sit down with the admissions staff and discuss previously earned credit.
If a student is concerned about transferring credit, it is a good idea to seek out online bachelor's degree programs that have a transfer-friendly reputation. This means that the school is known for making it easy to transfer credit.
It is also important to remember that college credit can expire. If credit was earned long ago, students will need to check with the school to find out if their credit has expired.
If all credit will not transfer, there are other options available to earn credit. Many schools will allow a student to take exams to prove knowledge of a certain subject.
How Long Will It Take To Finish A Degree Online?
This will vary greatly from student to student. The most crucial factor will be how much previous credit was able to be transferred. Another important factor will be the pace at which the student will now be able to work. For those who need to work more slowly, it will take longer. For those who have a great deal of time to devote to their studies, the time period will be shorter.
The great thing about pursuing an online bachelor's degree is that a student can work at their own pace. They can work as quickly or as slowly as they like.
How Do Online Classes Work?
Online classes will present the same material as traditional classes but will present the material in a different format. Instead of sitting in a class to listen to a lecture, you might watch a video of that lecture. Students will have virtual assignments which will be delivered via a learning platform. Students will also use interactive online learning tools. In some cases, students will be required to attend live online sessions. There are also often opportunities for peer collaboration through message boards.
Which School Is The Best?
There are many online degree programs available today. The best program will be the one that best meets your needs academically and financially. Students should look for programs that will offer the maximum transfer credit and the most affordable costs per class.
Finishing a bachelor's degree online is possible. Students can use these helpful tips to get started.
You May Also Enjoy Reading: