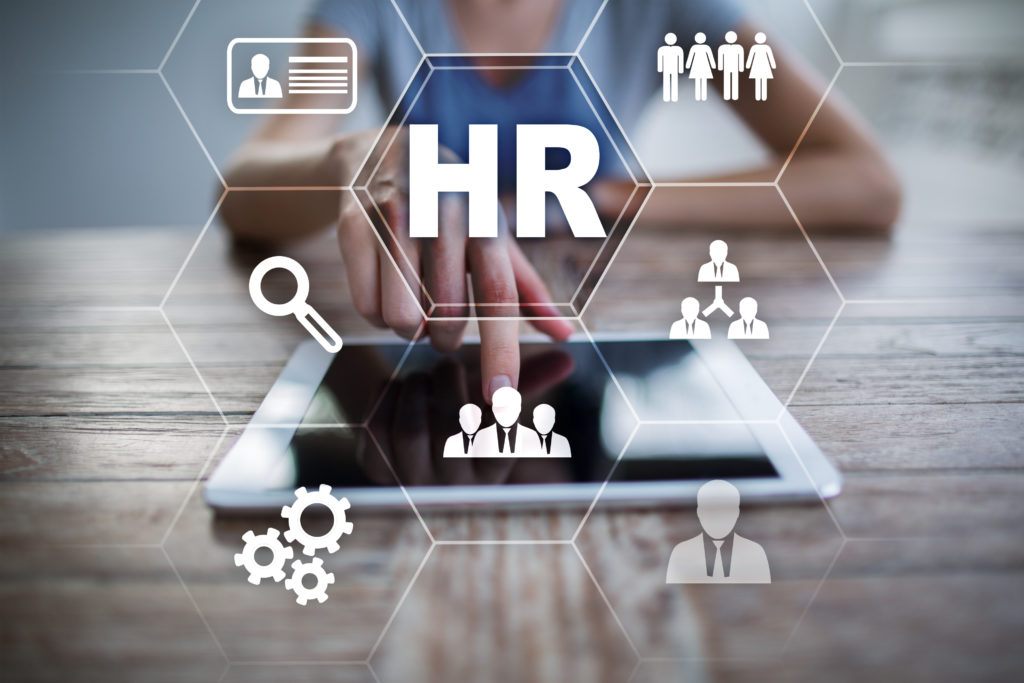 Most Affordable Online Human Resources Master's
Once you have decided to take your education to the next level, you will have many other choices which need to be made. Where will you go to school? Which educational model will work well for you? How will you use this master's degree to better the quality of your life and increase your income? These are all important questions that need to be answered.
Today, students enjoy many different options when it comes to their education. You can complete your desired degree program on campus, online, or with a combination of both. Some people refer to this as a hybrid program.
Choosing an online degree program offers students the ultimate flexibility and freedom. Online degree programs are also often much more affordable than campus programs. By the time most students are ready to pursue their master's degree in human resources, they already have many other obligations and responsibilities in their life. Their master's degree program will need to fit well with these other responsibilities. An online master's in human resources is a great option to keep your work, education, and life in balance.
Human resources is an exciting and quickly growing career field, with many online degree programs available.
Methodology
This ranking list of the most affordable online bachelors in psychology is a consensus ranking, which combines information from IPEDS and Niche. The ranking data for each program was averaged and placed on a 100-point scale to reveal each degree's Consensus Score. To break any ties, the base tuition of each degree was used.
1. Eastern Illinois University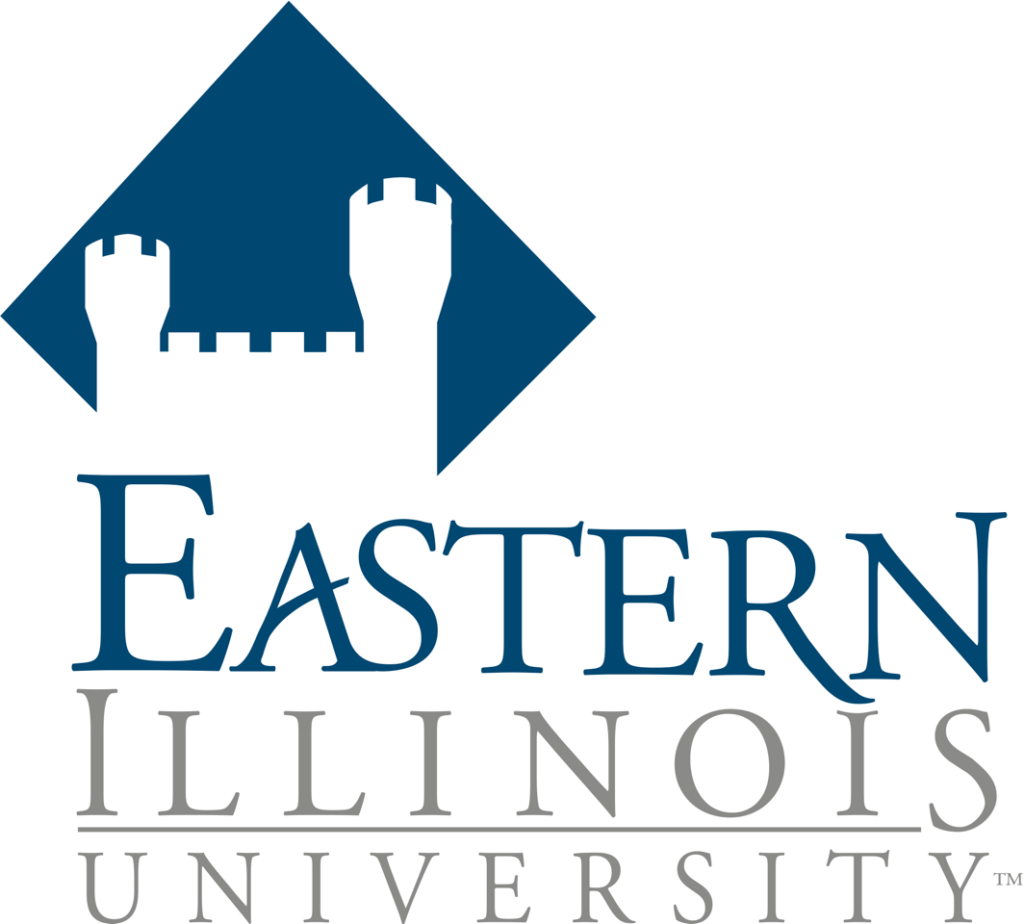 Eastern Illinois University offers an online Master's degree in human resources to students who want to explore new options within their chosen career field. Effective communication, leadership skills, and management strategies are taught to students who intend to work within the human resources field. Being able to effectively utilize all of the resources your workforce has to offer is important if you have many talented workers at your disposal. Earning your degree online will allow you to accomplish your goals.
Eastern Illinois University ranks at the top of the list when it comes to academic excellence in the state. The staff and faculty work extremely hard to maintain a learning environment where students have everything they need to thrive. The online learning environment offered by the school allows students to access all of the resources they will need to complete their work and submit it in a timely fashion. Individuals who earn an online Master's degree in human resources can take their degree and apply for many different jobs within the field.
2. Stony Brook University

Stony Brook University offers online degree programs that provide students the communication and management skills they will need to be effective leaders in their field. With an online degree, students can apply for a position in the human resources field and begin to gain the experience that will be necessary to move forward after graduation. Earning an online Master's in Human Resources gives students an opportunity to maintain their momentum as they continue to work toward establishing their career path.
Stony Brook University is well-known the world over for its research and development degree programs. Being internationally recognized has its benefits. It also proves that the university is fully committed to providing every student with the learning materials and educational resources they need to keep moving forward on their career path. Taking the time to pursue an online degree offers flexibility and convenience so the student can accomplish two goals at the same time.
3. University of Connecticut

The University of Connecticut gives students an opportunity to earn an online degree program that they can utilize while working a full-time job. Leadership and organizational skills are key components in a human resources degree. Other necessary skills include management concepts and strategizing in terms of putting the right employee in the right position. The online Master's degree in human resources gives students what they need to go after the positions they want. Seizing opportunities as they appear is essential to building a career.
The University of Connecticut has a global reach. As one of the top schools in New England, the university strives to exceed the educational expectations of its students. Innovation is the key and faculty members work diligently to improve each student's chances of succeeding in today's fast-paced world. The technologically advanced online learning platform offered to students gives them an opportunity to enjoy both convenience and flexibility while completing their degrees and building their careers.
4. Western Carolina University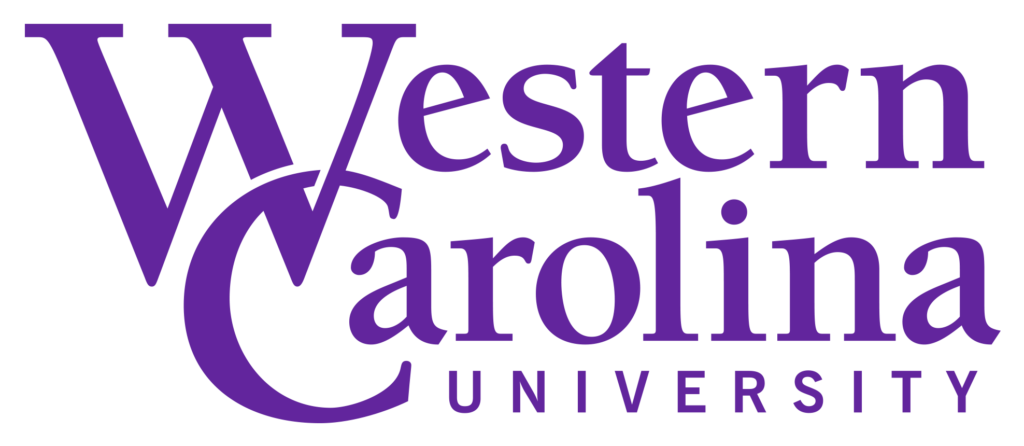 Western Carolina University gives students an opportunity to enroll in an online Master in human resources program. The field of human resources involves more than just hiring employees. It's about gathering the information that is needed to allow each employee an opportunity to find a position in which they can thrive and strive to reach their full potential. Students who choose to return to school to earn an online degree program can take pride in the strides they are making toward reaching their goals.
Western Carolina University boasts a 17 to 1 student-to-teacher ratio. This means more one on one attention when a student is having difficulties. It ensures a learning environment that is both relaxed and productive. Faculty members understand the need to provide encouragement to students even if they only interact through the online learning platform. Students receive all the support they need to thrive and build a career they can be proud of.
5. Clemson University

Clemson University offers students the option of choosing an online Master's degree in human resources. Students receive the skills they need to manage a variety of resources, including the company's workforce. Making the most out of what is available is what managing resources is all about. Earning an online degree program offers the training a student needs to be able to help employees reach their full potential and move forward with their goals.
Clemson University has been recognized for its commitment to academic excellence. Students who choose this university often do so because of its solid reputation for producing graduates capable of doing great things. Faculty members take pride in being able to assist students in taking the steps they need to break down barriers and remove any obstacles they may face as they work to complete their education. The ability to learn online makes it possible for students to work and complete their education at the same time.
6. Central Michigan University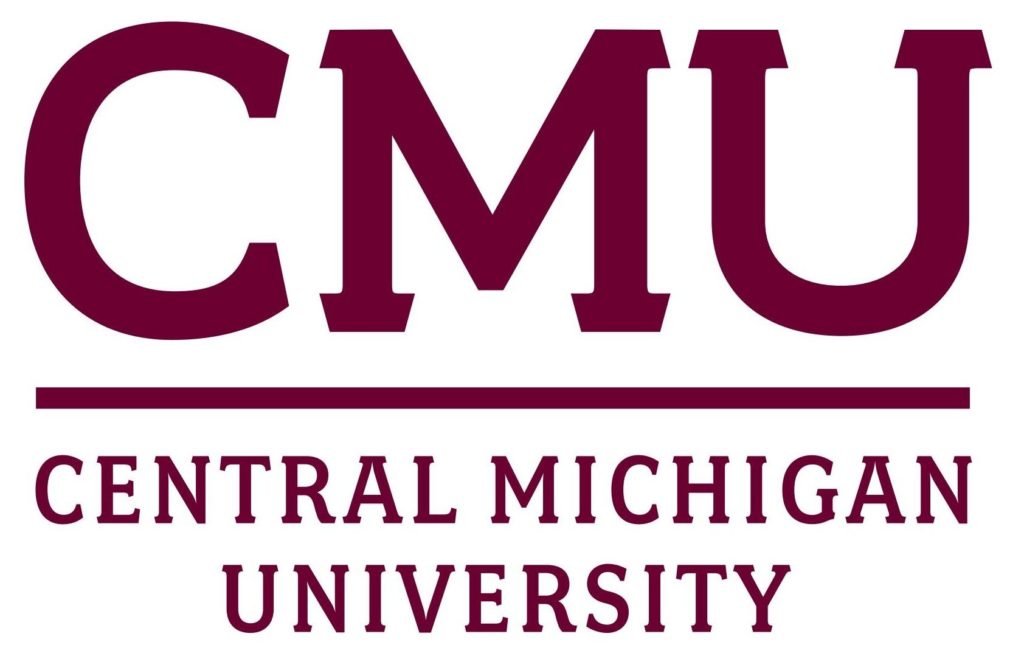 Central Michigan University offers students a chance to earn a quality online degree program they can use to learn the management and leadership skills they will need to be able to utilize the full potential of the workforce they have available to them. Maximizing the potential of each employee works to benefit the company as a whole. Earning an online Master's degree allows the student to explore new options while they are still working. Being able to make a living while attending college is one of the most influential benefits of learning online.
Central Michigan University provides quality educational resources to students throughout the Midwest and beyond who choose to enroll in its online degree programs. Students who enroll online receive the same quality education as those who choose to attend school in a classroom setting. Even though they are not on campus, the students have full access to all of the same learning tools and faculty members as those who are physically present.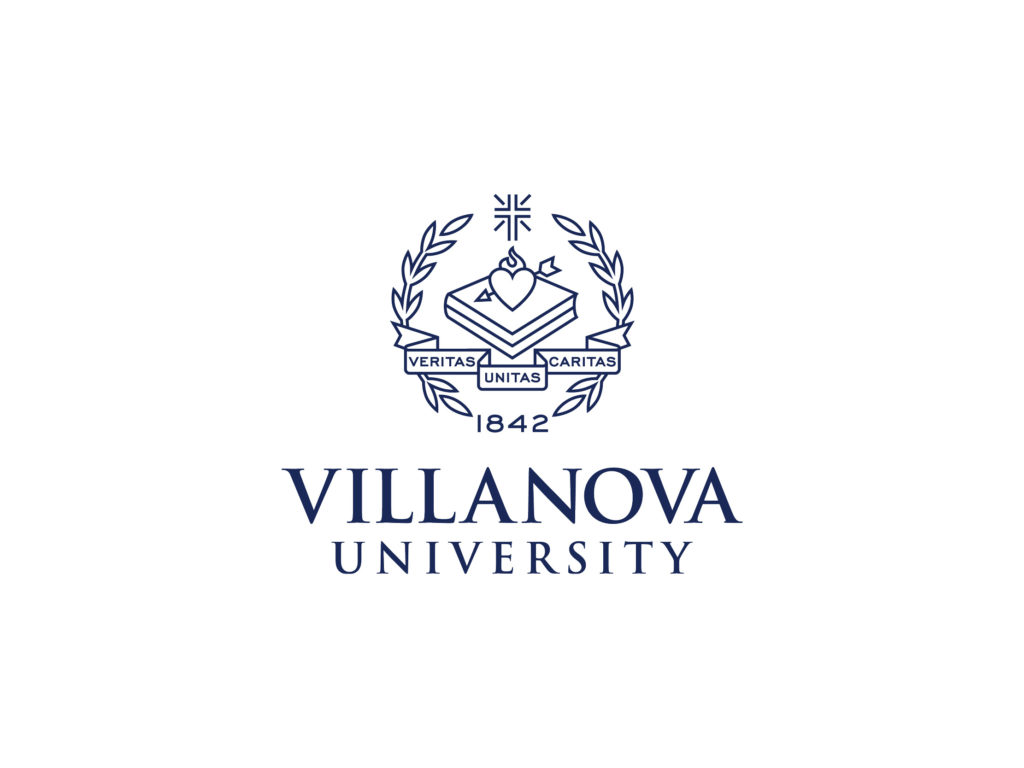 7. Villanova University
Villanova University offers an online Master's degree program in human resources for students who are ready to either change career paths or move upwards into a managerial position. Students learn managerial and leadership skills. The online degree programs offer students options they can consider while they are working a full-time job. With an online Master's degree program in human resources, students are able to put their new skills to work while they are on the job. Skills become more solid as they are used.
Villanova University is one of the most respected universities in the country. With their state-of-the-art online learning platform, the university is able to provide the same level of academic excellence that students receive in the classroom. Every student can rely on faculty and staff members for the added encouragement they will need as face new obstacles and take on more responsibilities. Graduates who have already been employed can expect to receive new opportunities for advancements
8. University of Arkansas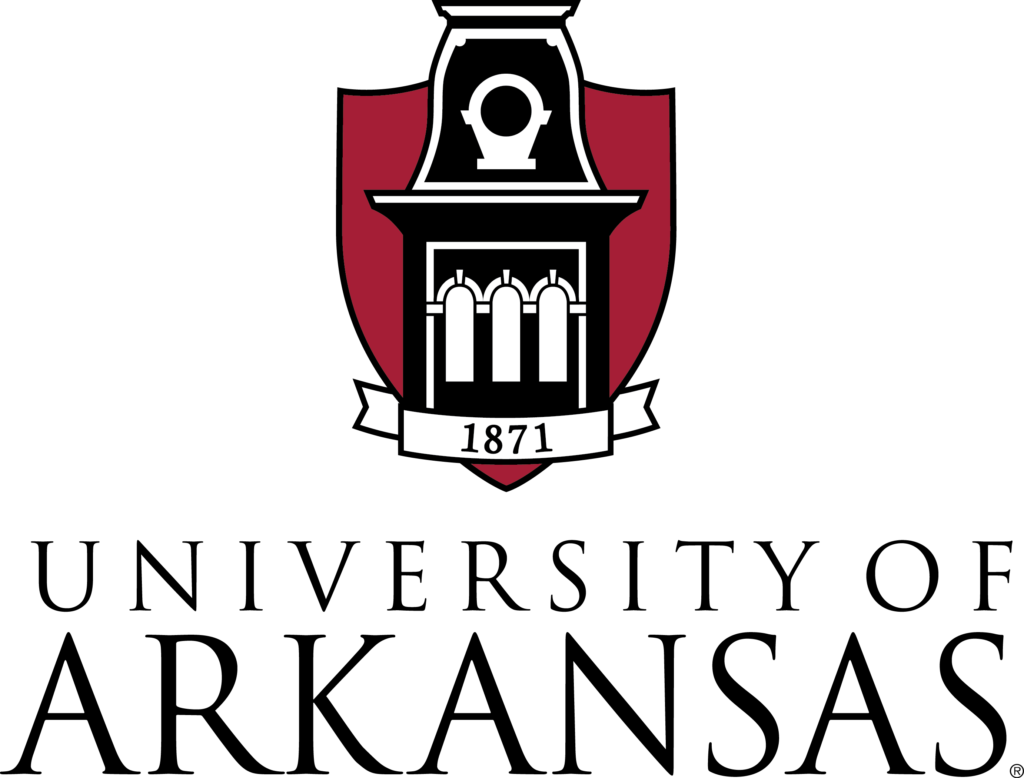 The University of Arkansas offers an online Master's degree in human resources that allow students to learn everything they will need to know to effectively manage, not only materials and inventory, but the employees who use those resources. Management, organization, and leadership are all prerequisite skills that are needed if a person is going to effectively manage any type of resource, including the employees of a company. With an online degree, the student receives the best of both worlds. They can remain at work and attend school on the side.
The University of Arkansas has a solid reputation for offering the best online degree programs in the area. With its rich 150-year history, the school has a lot to offer students who are ready to explore all of the new challenges that come their way. With the resources the school has to offer, faculty members can guide students through the education process. They are given all of the tools they need to succeed either in a company setting or as an independent consultant to other companies.
9. Penn State World Campus

Penn State World Campus gives students an opportunity to earn an online Master's degree in human resources while they still maintain a full workload. They will receive management skills, leadership skills, and the ability to effectively communicate while working with other employees. Students receive a solid understanding of how to make the most out of every available resource they have at their disposal. Being able to learn their lessons online makes it possible for them to study when their work schedule allows.
Penn State World Campus offers online degree programs to students across the globe. No matter where a student lives, they can use the university's online learning platform to access quality degree programs for human resources and other career options. Faculty members are also able to provide valuable information that can only be gained by working in the field for several years. The school has a long-standing reputation for providing the highest level of academic excellence.
10. West Chester University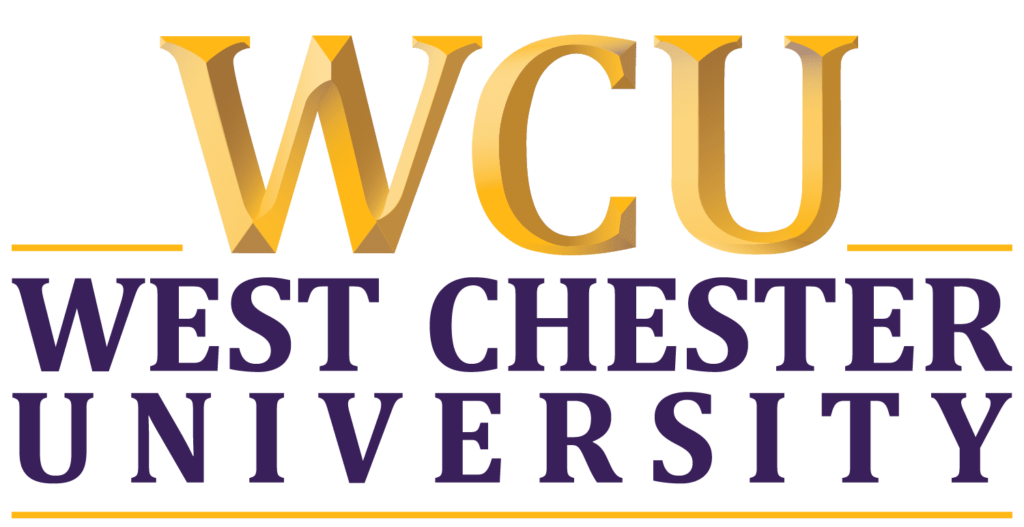 West Chester University offers an online Master's degree in human resources that students can use to advance their current careers or change career paths completely. Because courses are taught online, students are able to learn the managerial and communication skills they will need to accept possible job opportunities while in their current position or in a new company. The online degree programs give students what they need over an online learning platform that gives them a chance to maintain their current work situation.
West Chester University is well-known for providing top-of-the-line academic courses. The online learning platform used by the school gives students full access to every possible resource, including experienced faculty members and staff. The goal of the university is to provide each student with the flexibility and convenience they need to continue to advance their career while taking care of all their personal responsibilities.
What Type of Jobs Can I Get With a Master's In Human Resources?
Human resources is a wide field that holds many different job titles. Online degrees for human resources will help prepare you for many of these positions. It is important that you familiarize yourself with the many different job titles which are associated with this career path, though. Here you can find a list of HR job titles and what they mean. This is helpful when you are job searching.
There are some common job titles within HR. Let's look at some of these titles and their descriptions.
Human Resource Assistants are staff who assist HR leaders in the administrative tasks of daily employee issues. These can include hiring, benefits, mediation, discipline, and other employee-related tasks. This is considered an entry-level position.
Human Resource Associates in the HR department have had more experience and will be in charge of more detail oriented tasks due to their time and experience in the field.
Human Resource Coordinators are also sometimes referred to as Administrative Assistants. They are often in charge of filing documentation to help keep the flow of employee related administrative issues moving.
Recruiters are HR personnel who assist the organization with hiring. Recruiters will review applications, resumes, manage job listings, and plan interviews. It is their responsibility to make sure that the hiring managers are only sent the best possible candidates for a job.
Other higher ranked positions may include Chief Human Resource Officer, Chief Diversity Officer, HR Manager, and others. These individuals will manage and oversee employee acquisition, training, and retention at a higher level. Human Resource managers are also often in charge of ensuring that an organization is in compliance with equal opportunity hiring practices and other issues that pertain to the fair and equal treatment of employees in the workplace. An online master's in human resources can help prepare you for some of the higher ranked positions in this field.
How Much Can I Make With A Master's in Human Resources?
HR salaries are greatly dependent on the type of position you move into. HR has many different types of roles within an organization. These roles can range from entry level to VP of Human Resources.
Although an online master's degree in human resources can help prepare you for higher ranked positions, many companies reserve these positions for those who have extensive experience in the field and/or extensive time spent in that particular organization.
Entry level HR positions will generally offer an annual salary of $43,000. This can vary greatly from company to company.
HR management positions can range from $95,000 to $120,000.
HR management positions are often filled by individuals who hold a master's degree in human resources.
If you are considering which path to take for your degree online, you can see how a master's in human resources can pay off in the long run. However, your salary should not be the only reason for choosing this path. It is also important that your personality and particular skill set match those required in this field.
HR positions require a high level of communication skills, as you will be sharing a great deal of information with new employees during the hiring process, helping employees work through issues within the organization, and acting as a mediator between employees and management.
You May Also Enjoy Reading: