2023 Guide to the Best Accelerated Online Computer Science Degrees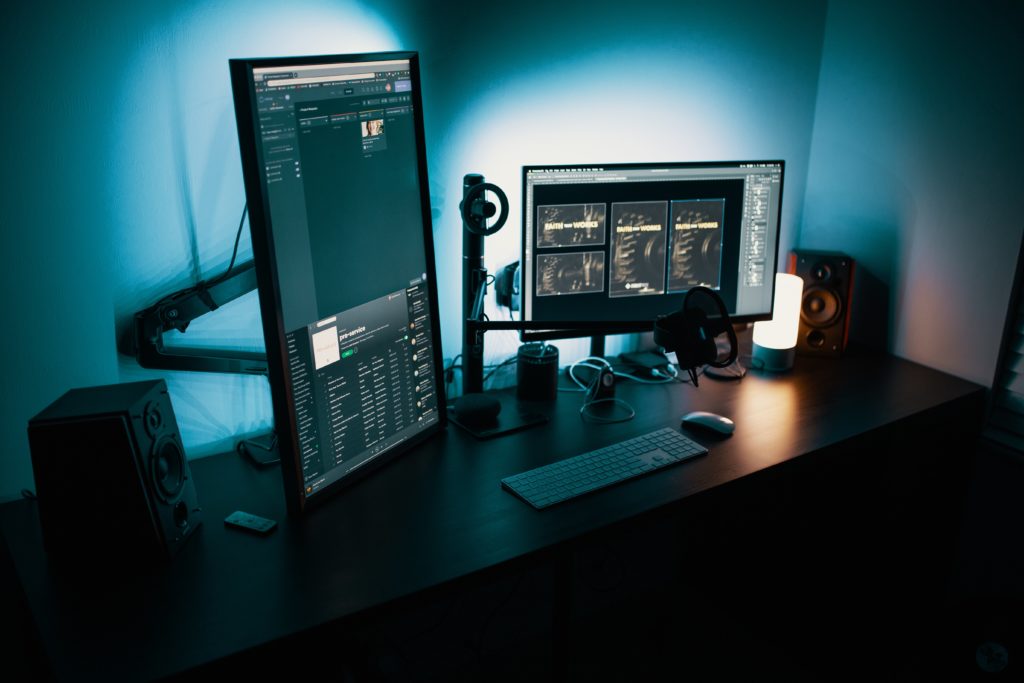 Computer science has proven to be a secure and lucrative field. This guide will give you the tools you need to explore online computer science degrees so you can find the best fit. Online degrees are becoming increasingly popular because they offer flexibility, convenience, and cost savings. According to the National Center for Education Statistics, around 44% of all undergraduate students were enrolled exclusively in online courses in 2020. With an online degree, you can complete your studies quickly while gaining the skills and knowledge you need to enter the tech industry.
While searching for the best online degree, look for programs that offer a well-rounded education, focusing on software engineering, artificial intelligence, and data science. Also, consider each school's accreditation, financial aid, payment options, and support services. Before applying to any college, look into its history and reputation to understand your degree's value in the job market.
Best Accelerated Online Computer Science Degrees
The best online computer science programs offer a comprehensive curriculum, including the basics of mathematics and programming, and more specialized courses for upper-level students. Core courses will include high-level programming, data structures, algorithms, and software engineering. Meanwhile, specialized courses may cover low-level programming, artificial intelligence, or data mining. With accelerated online computer science degrees, courses must keep up with the ever-changing landscape of technology, requiring experienced, knowledgeable professors.
Computer science professors should have a strong background in the subject matter. It's best to find professors who've been teaching for years and have a solid understanding of the most current topics in the field, such as machine learning, blockchain, and multimedia programming. They also should have experience with online learning and be able to provide the support you need to succeed.
In addition to the curriculum and professors, consider each school's student services. Some programs offer 24-hour technical support, an online library, and resources to help you excel in your studies. Additionally, several schools provide students with career services such as resume and portfolio reviews, job search assistance, and professional development opportunities.
Of course, you should also consider the cost. Many schools offer tuition discounts for military personnel and merit- and need-based financial aid, including grants and scholarships. Many schools also offer special deals for online degree programs to attract a wide range of students.
Specializations for Online Computer Science Degrees
From artificial intelligence to software theory, computer science majors have many options. While you don't need to choose a specialization right away, it's a good idea to learn about your options now so that you'll be able to choose a degree concentration later without wasting time.
Artificial Intelligence
AI is about developing machines that can think and act like humans. It's becoming increasingly important in today's world, with applications ranging from autonomous vehicles to facial recognition. With an AI specialization, you can learn to apply algorithms and use computer systems to solve complex real-world problems.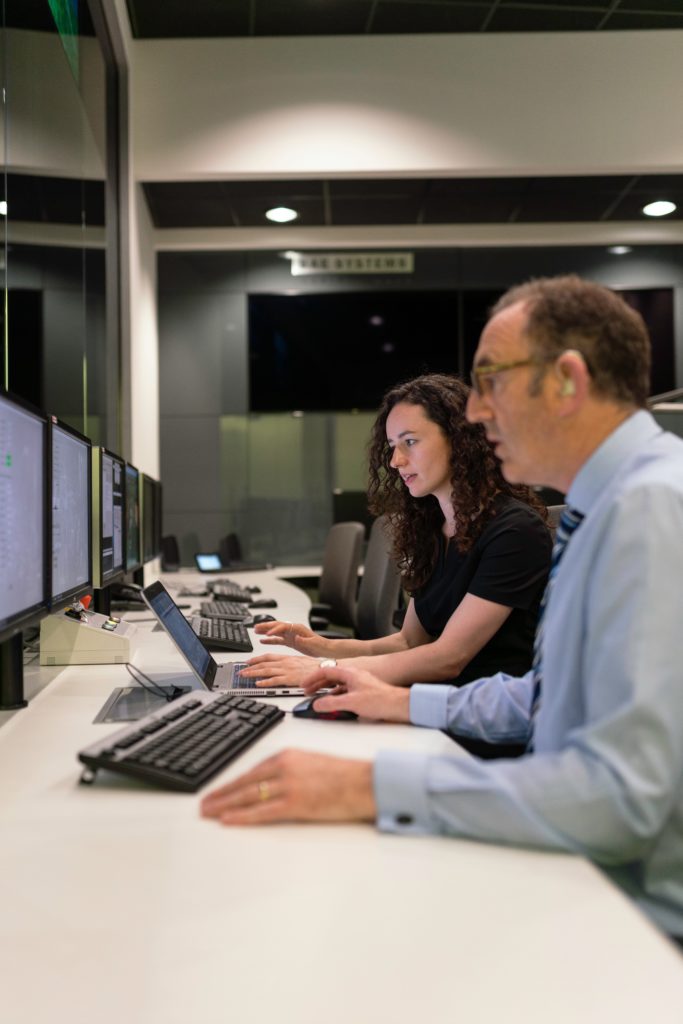 Computer and Network Security
This popular specialization focuses on protecting networks and systems from cyber-attacks and developing strategies to secure data. While studying the latest security techniques, you'll learn how to create and implement secure systems.
Human-computer Interaction
If you want to learn more about the relationship between humans and technology, check out this concentration. It covers user interface design, user experience, and usability testing. With this degree concentration, you'll learn how to design user-friendly interfaces and develop intuitive and easy-to-use systems.
Software Theory
Software theory is all about the principles and theories of software engineering. With this specialization, you'll learn how to design, develop and maintain software systems while studying theoretical topics such as design patterns, software architecture, and unit testing.
Systems Engineering
Systems engineering pertains to designing, developing, and maintaining large-scale computer systems. As a systems engineering student, you'll learn how to analyze and design systems while learning about system security, programming languages, and operating systems.
Network Administration
A concentration in network administration will teach you about managing computer networks and systems. This specialization covers network architecture, design, security, and performance management. This program teaches you how to troubleshoot and maintain networks while studying the latest networking technologies.
Data Science
In data science, students learn how to analyze and interpret large datasets, teaching students how to use data to solve complex problems. Topics of study include machine learning, data mining, and predictive analytics.
Other Options
Other specializations include mobile app development, web programming, management information systems, and computer architecture. While it may take time to decide which specialization is right for you, the online schools on this list offer the resources you'll need to make the best choice. Your professors and counselors can help you choose a course plan based on your experience, interests, and academic history.
Career and Salary Information for Online Computer Science Degrees
Computer science majors are in high demand in today's economy. With today's fast technological change, employers are looking for skilled engineers to help them stay ahead of the curve. Computer science is one of the fastest-growing careers in the economy, and the income potential is excellent.
According to the U.S. Bureau of Labor Statistics, the median salary for computer and information research scientists was $131,490 in 2021. This number should grow as technology advances, and more businesses demand the expertise of computer science majors.
There is a massive need for people with expertise in software engineering, data science, artificial intelligence, and cybersecurity. Companies are willing to pay top dollar for professionals who can give them an advantage in the marketplace and keep their proprietary data safe from cyberattacks.
Computer science majors have the opportunity to work in a variety of competitive fields. From finance and healthcare to video game development, computer science graduates can enter almost any industry right out of college or work for themselves as freelancers or entrepreneurs.
Curriculum and Courses for Accelerated Online Computer Science Degrees
Computer science majors typically take core courses like programming, data structures and algorithms, operating systems design, and computer architecture. These classes provide the fundamental knowledge and skills necessary for any computer science career. Students can also take elective courses in related topics such as networking, software engineering, machine learning, computer graphics, and web development.
Moreover, computer science students must also learn about math, logic, and computing, especially calculus, linear algebra, and discrete mathematics. These courses will develop the analytical and problem-solving skills essential to computer science and programming. In some accelerated degree specializations, students will take courses in other disciplines, such as economics, business, and psychology.
Admissions Requirements for Accelerated Online Computer Science Degrees
Depending on a program's classification and the school's tier status, admissions requirements can vary. At a minimum, you'll need a high school diploma or GED for an undergraduate program. To enroll in a graduate program, you'll need a college degree. The minimum GPA for enrollment is typically 2.0 to 3.0, depending on the school's status. Some colleges also have technical requirements for computer science majors, including knowledge of programming languages and familiarity with computer hardware and networking.
Sometimes, you'll also need to submit a personal statement or essay. This helps the admissions committee get to know each applicant on a personal level and gain insight into their academic and professional goals. It's also an opportunity to demonstrate your writing and communication skills.
Accreditation for Online Computer Science Degrees
Accreditation ensures that a degree program meets specific standards of quality and breadth of the curriculum. It provides assurance that the degree will be valid and recognized by employers, organizations, and other higher-learning institutions. Accreditation also ensures that students receive the best education possible and that the program meets relevant industry standards.
In computer science, accreditation is critical because of the cutting-edge nature of the field. It ensures the program is current and provides the necessary knowledge and skills to enable students to succeed in the industry.
The Accreditation Board for Engineering and Technology (ABET) is a nonprofit organization that accredits various technological fields. It evaluates programs based on curriculum, faculty, facilities, student support, and student learning outcomes assessment. ABET also looks at research activity, student experiences, and the overall quality of each program. ABET-accredited programs must meet these criteria each year to maintain accreditation.
The Computing Sciences Accreditation Board is a member of ABET and the primary accrediting body for computer science programs. CSAB evaluates programs based on degree objectives, faculty, research, and student outcomes. In addition to providing individual program accreditation, CSAB also grants institutional accreditation, a broader evaluation of an entire university or department.
In addition to considering program accreditation, research the school's accreditation. The most prestigious accreditation for colleges and universities in the United States is on the regional level. The Council for Higher Education Accreditation (CHEA) provides a complete list of the regional accrediting bodies. Make sure your online college is accredited by one of these groups.
Financial Aid & Scholarships for Accelerated Online Computer Science Degrees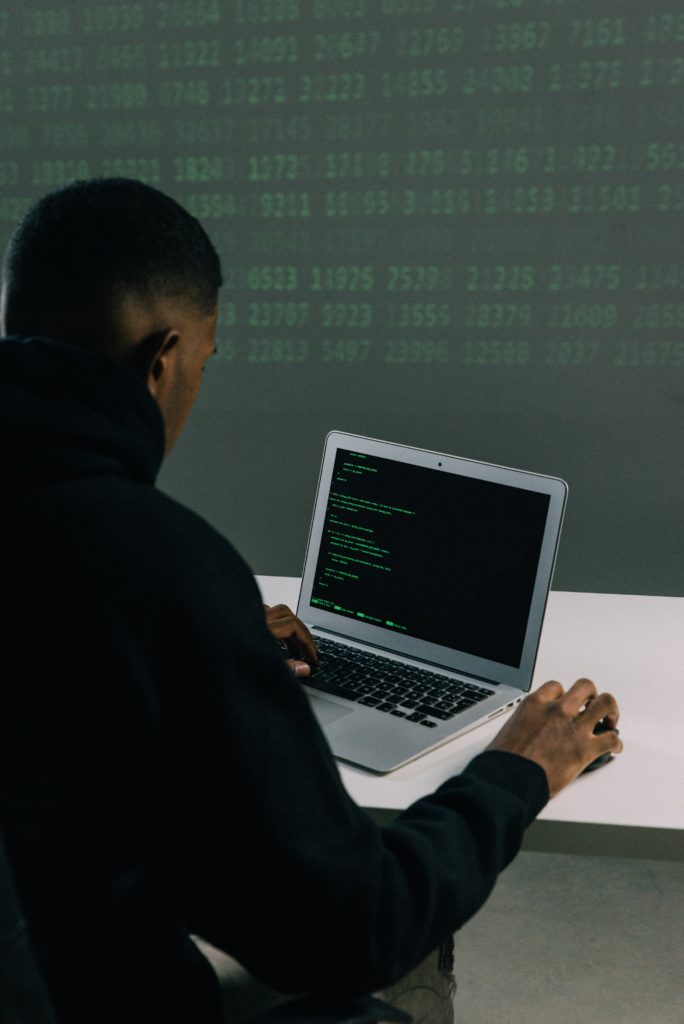 Regarding financial aid, you can start by applying for federal student aid, such as Pell Grants, Stafford Loans, and PLUS Loans. You may also be eligible for state grants, scholarships, and private funds from nonprofit organizations, corporations, and foundations. The availability of financial aid and scholarships will vary depending on your residence.
Specialized programs are also available for students pursuing online computer science degrees. For example, the National Science Foundation offers fellowships for computer science students pursuing advanced degrees. The Microsoft Scholars Program awards scholarships to students who demonstrate excellence in computer science. Several private scholarships are also available, such as the Google Anita Borg Memorial Scholarship, which provides financial support to female students pursuing a computer science degree.
To apply for federal student aid, you'll need to complete the Free Application for Federal Student Aid. This form will ask for basic information about your family's financial circumstances, including gross income, assets, and debts. Once you submit the form, the federal government will use the information to determine how much aid you qualify for.
The next step is to explore the types of federal student aid available to you. Whether you're eligible for grants, loans, or work-study programs, every kind of aid has different requirements and serves other purposes. You may need to submit additional documents or complete additional forms, but the application process is relatively easy. Most students receive federal student aid awards about a week before classes begin.
What Can You Do With an Accelerated Online Computer Science Degree?
With a bachelor's degree, you'll be qualified for a career in software engineering, web development, or data science. In software engineering, you'll develop applications, maintain networks and create full-scale software solutions. Web developers build websites, web applications, and web-based multimedia content. Data science, a core pillar of the computer science industry, involves analyzing data to gain insights into complex systems.
With a master's degree, you'll have even more options. Whether you work as a researcher, AI specialist, or computer scientist, you'll earn a higher salary and have better job security. Researchers work to uncover new technologies and solutions for existing problems. AI specialists focus on designing and implementing artificial intelligence solutions for real-world problems. Computer scientists work in research institutions and private companies to develop computer systems and hardware.
You could also be a security analyst, security engineer, or security architect. Security analysts monitor and analyze a company's network and systems for potential threats, while security engineers design and implement systems to protect a company's data and networks. Security architects build robust systems for cybersecurity, ensuring compliance with industry standards. Whether you have a bachelor's or master's degree, you'll have many lucrative career options in cybersecurity.
How Much Does an Accelerated Online Computer Science Degree Cost?
Many undergraduate accelerated online computer science degrees are completion degrees. Completion degrees require students to have finished all the core classes already. Because of this, many completion programs can be accomplished in 18-24 months. As a result, the cost is much cheaper. With an accelerated degree, you'll save money on tuition, books, lab costs, student services, and living expenses.
With an online degree, you'll also save money on travel expenses, including gasoline and parking, which can be expensive for college students. And because all your coursework will be conducted online, you can use free or low-cost online resources, such as textbooks and tutorials, to supplement your learning.
Some accelerated online degrees also offer access to paid internships and other professional opportunities, helping offset the cost of tuition. These professional networks can help you gain experience in the field, leading to better job prospects after graduation.
Tuition costs for online computer science degrees can range from $5,000 to $25,000 per year, depending on the school and the student's residence. In-state tuition is usually much lower than out-of-state tuition, even for distance education programs. Extra expenses, such as lab costs and student services, typically range from $500 to $1,000 annually. According to U.S. News & World Report, in-state students can expect to pay an average of around $10,000 per year while out-of-state students can expect to pay up to four times as much.
How Long Does it Take to Get an Accelerated Online Computer Science Degree?
If you can transfer credits into your accelerated online program, you can finish in as few as 18-24 months. If you are starting from scratch, some programs can be completed in as few as 36 months.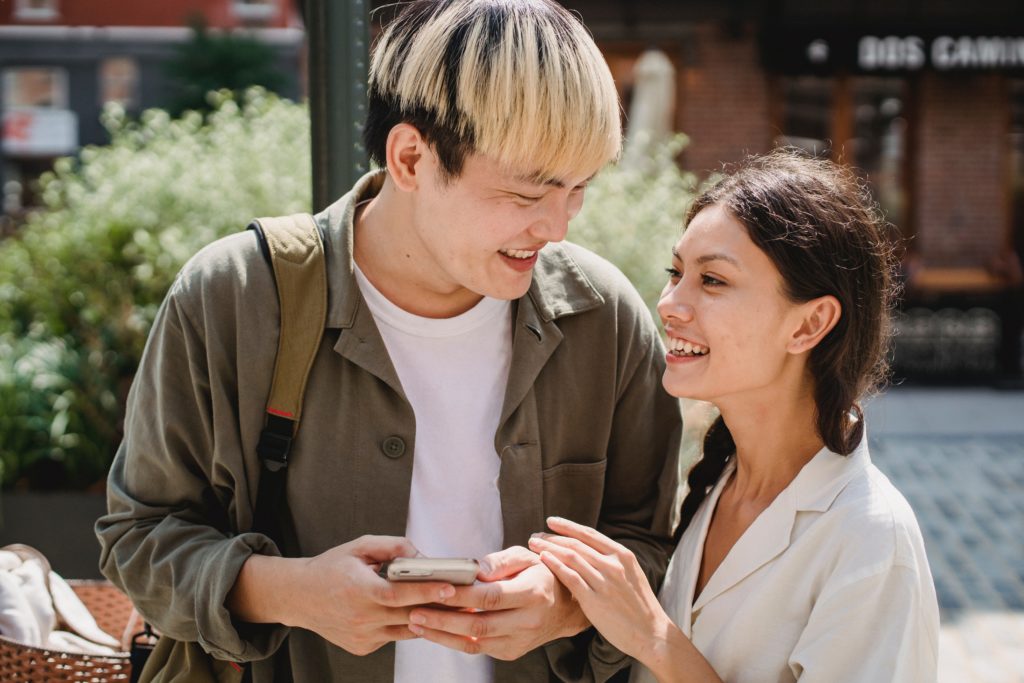 Accelerated degrees are designed to be more condensed and intense than traditional degree programs. As such, they typically require a more significant commitment from students. Nevertheless, if you're willing to put in the extra effort, accelerated programs can be a great way to get your degree in less time.
The great thing about online programs is that you can take as many or as few classes as you need to complete your degree on your terms. This structure enables students to adjust their workload based on personal circumstances. However, keeping up with the fast pace of accelerated coursework can also be challenging.
Contact your professors or advisors immediately if you fall behind in your studies. They can help you get back on track and complete your degree on time, avoiding the added expenses of additional semesters.
You might catch up with the rest of the class within one semester by removing distractions from your life. It may mean working fewer hours at your job or hiring a babysitter to watch your children while you study. While the challenge of an accelerated program may seem steep, the reward of early graduation with significantly less student debt can be a powerful motivation.
Are There Affordable Accelerated Online Computer Science Degrees?
When it comes to online computer science degrees, there are plenty of affordable programs to choose from. These programs are designed for working professionals and are offered in various formats. The most common format is entirely online, with 24-hour learning resources and lectures scheduled throughout the week. Some schools offer hybrid programs, which combine online and in-person classes. Both formats can be accelerated so you can complete your degree in as little as 18-36 months, depending on how many credits you transfer into the program. The average cost of a four-year degree from an online college is around $39,000. Thus, a program that takes less time will cost much less and be very affordable.
Most master's programs offer options for both full-time and part-time students. As a full-time student, you could finish an accelerated program in a year to 18 months. If you study part-time, it could take three to four years to finish your degree. Your specialization can also affect how long it takes to finish. Concentrations such as artificial intelligence, data science, and software engineering will take longer than basic web or mobile programming. However, the job market will reward more specialized students with higher salaries and less job competition.
Is an Accelerated Online Computer Science Degree Worth it?
A list of the pros and cons of an accelerated online program may help you decide if the benefits outweigh the drawbacks. While the pros include a faster completion time and lower student debt burden, the experience may not be right for everybody.
The pros of an accelerated online program include the following:
Flexibility: Accelerated online degrees are usually very flexible, enabling students to complete coursework and exams on their own terms. This is especially helpful for students with busy lives or family obligations.
Cost: Online degrees typically cost less than traditional ones. The lower cost is a boon to students looking to graduate with as little debt as possible.
Accessibility: Online programs are more accessible than traditional programs, especially for students who live in remote areas or who have limited access to local schools.
The cons of accelerated online programs include the following:
Lack of Face-to-Face Interaction: Though online programs can be interactive, the type of interactions differ from traditional programs. This can be a challenge for students who want more in-person contact with professors and faculty members.
Difficulty: Accelerated programs can be quite strenuous because students have to take in a great deal of information independently. This format can be especially hard for students accustomed to the structure of a traditional classroom environment.
An accelerated online degree offers the ability to learn at your own pace, the flexibility to study from anywhere, and the convenience of an online platform. With accelerated courses, you can complete your degree quickly while working full-time and spending time with your family. The accelerated curriculum will explore computer science in depth, giving you the skills and knowledge you'll need to pursue a successful career after graduation.
At the end of the day, accelerated online computer science degrees allow students an opportunity for incredible job growth and high salaries. This degree is absolutely worth the time and money.
10 of the Best Schools Offering Accelerated Online Computer Science Degrees
We have compiled a list of some of the top accelerated online computer science programs in the country. These schools are regionally accredited and provide excellent academic and career training. They are listed in alphabetical order.

Charleston Southern University offers a Bachelor of Technology in Computer Science, enabling students to complete their degree in as little as 18 months. This accelerated online program is designed to provide the same high-quality education as the traditional CSU computer science degree. It offers the opportunity to get the same degree faster and with less financial burden, so expect to work hard to keep up.

Colorado Technical University's Fast Track program is a great option for those looking for an accelerated online computer science degree. This program is designed to help students save time and money by enabling them to earn a certificate in as little as eight weeks. With the help of dedicated faculty and the flexibility of online learning, CTU Fast Track is a top choice for busy students.

Concordia University at St. Paul offers one of the best accelerated online degrees in the U.S. Their program is designed to be completed in just 18 months and provides students with a comprehensive education in computer science fundamentals and the ability to apply their skills to real-world scenarios. The university has a dedicated career services team to help students succeed after graduation.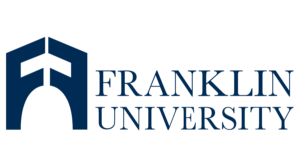 Franklin University's online computer science degree is perfect for students looking to move quickly through their studies. The program is designed to help students finish their degree in as little as 24 months while providing a comprehensive and rigorous curriculum. With experienced faculty and state-of-the-art technology, Franklin University ensures students get the best possible education and enter the job market without delay.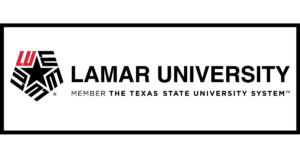 Lamar University's accelerated online program is specifically tailored to busy students and working professionals. The flexible online format enables students to complete their degree in 18 to 24 months. With Lamar's top-notch faculty and staff, students can be sure they get the best education possible. The accelerated computer science program is an ideal option for advanced students.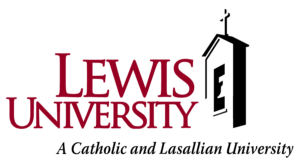 Lewis University's accelerated online degree provides students with the expertise for a career in the computer science industry. With various courses and concentrations, students can specialize in software engineering, data science, machine learning, cryptography, or human-computer interaction. Students can also utilize Lewis University's excellent career services and internship opportunities.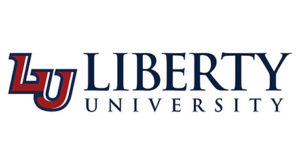 Liberty University's accelerated computer science program is designed for busy professionals looking to advance their careers. The faculty are experts in the field. With an accelerated timeline, students can complete their degree in as little as a year, enabling them to launch their careers in computer science quickly.

Regis University offers a top-tier accelerated online computer science degree. It gives students the experience and skills needed to become successful programmers or engineers in a condensed time frame. The program emphasizes real-world training, and students can gain hands-on experience through many industry-sponsored projects. The program offers flexible scheduling options for the most comprehensive possible range of students.

The University of Colorado at Boulder offers one of the most comprehensive and accelerated computer science degree programs available. If students already have a bachelor's degree, they can add a B.S. in Computer Science in as little as 18 months. With a focus on both the theoretical and practical sides of computer science, this program gives students the skills needed for a successful career in technology.

The accelerated online computer science degree at Western Governors University can be completed in as little as 18 months. The faculty at WGU have specifically designed this program for students who are in a hurry to complete their degrees and enter the job market. It offers a broad overview of computer science and related topics such as data science and artificial intelligence.
Getting your Accelerated Online Computer Science Degree
Before enrolling in an accelerated program, it can help to have some experience with computer science and advanced math in high school or junior college. If you've already graduated from high school without studying those subjects, consider enrolling in remedial courses online or through a traditional college to prepare for accelerated learning.
Once you have the prerequisites, you'll need to prepare for the rigors of an accelerated online computer science degree. Because these classes move much faster than traditional ones, the challenge will be to keep up with the pace of the class. Ensure you have a solid study plan to help you stay on top of the material. Also, regularly check in with your professor to avoid falling behind.
Conclusion
You can expect shorter class times with more frequent assignments in an accelerated program. Set aside enough time every day to study, and be sure to take advantage of the available resources, such as tutoring or online discussion boards. By staying focused on learning and coursework for 18 to 24 months, you can earn your degree and begin your new life as a computer science professional. It may take a bit of personal sacrifice, but the reward will be waiting for you at the end.
A computer science degree can open up a world of possibilities for the right individual. With an accelerated online computer science degree, you can save time and money and still get a first-rate education. With a focus on the latest technology and computing trends, you'll be ahead of the curve and more competitive in the job market. The flexibility of an online degree will enable you to study at your own pace while taking advantage of support and guidance from your institution. Whether launching a new career or enhancing your current one, an accelerated online computer science degree could be the quickest way to achieve your goal.
Other Notable Resources
2023 Guide to the Best Online Digital Media Degrees