2023 Guide to the Best Online Accelerated Accounting Degrees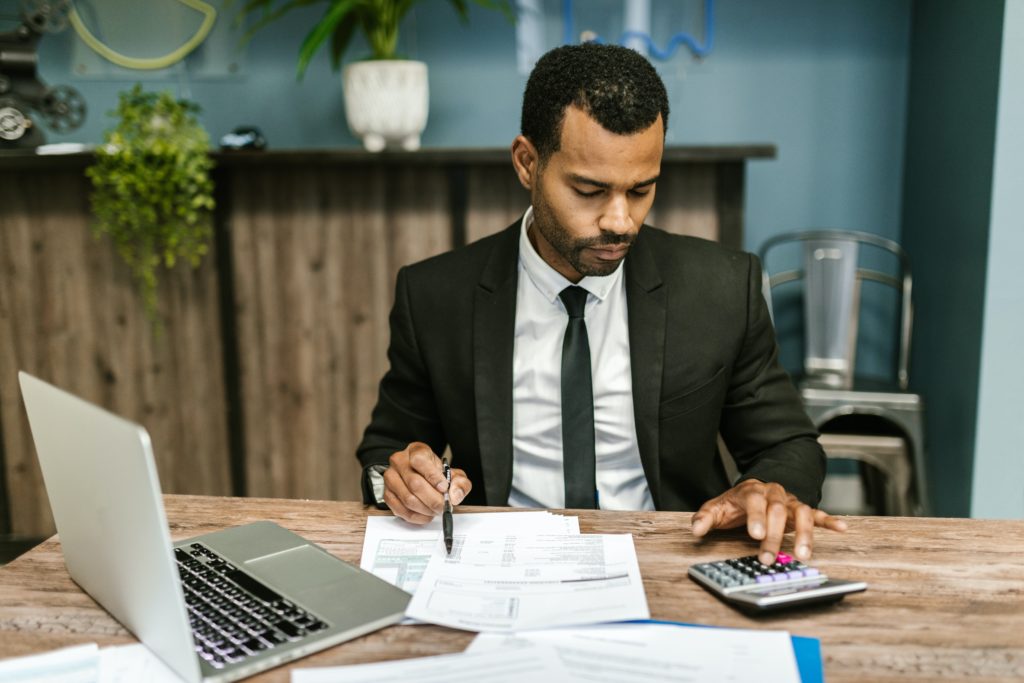 Accounting is one of the most stable fields. Every business needs your skills, and you can increase your attractiveness to employers when you become more valuable. The availability of accelerated accounting degrees can help you launch into this lucrative field. You can enhance your qualifications for higher-level jobs and become more competitive in the marketplace.
Best Online Accelerated Accounting Degrees
Opportunities to study accounting online give you options that save time and money. Most degrees usually require four years to complete, but accelerated versions shorten the time frame. You can expect to cover the same basic information as traditional programs provide, but they allow you to do it in less time with reduced costs.
In addition to completing your degree in a compressed schedule, you can study online. The convenience of studying from home, work, or anywhere else lets you use time efficiently. You have the freedom and independence to meet your family and employment responsibilities. The new skills you acquire can enhance your value to potential employers or direct your career path.
Specializations for Online Accelerated Accounting Degree Programs
You can follow your interests when studying for an online accounting degree. All programs offer a required set of core classes that teach you accounting fundamentals. In addition, most accelerated accounting degrees offer electives that let you focus on your preferred specializations. This list can give you an idea of potential concentration options:
Accounting
Tax Preparation
Bookkeeping and Payroll
Financial Management
Government
Real Estate
When you apply to any program, review the curriculum for accelerated accounting degrees to find the concentrations that suit your interests. You may find that some programs call the concentrations by different names. Finding one that matches your goals can make earning your online degree enjoyable.
Online Accelerated Accounting Degree: Career and Salary Information
Many of the nation's leaders in business and government started their careers in accounting. An article in HuffPost cites the power of an accounting degree to provide access to opportunities in many industries. In a career that some people call the language of business, accountants are at the center of an organization's financial matters.
Some accelerated accounting degrees go to graduates who work in public accounting firms as auditors or management consultants. Others choose to work directly with individual clients. In corporations of all sizes, many pursue careers in financial accounting, reporting, management, or information systems.
The latest data from the U.S. Bureau of Labor and Statistics shows the salaries for industries that employ the most accountants and auditors. The highest average mean wage of $86,650 goes to accountants who work in accounting, tax preparation, bookkeeping, and payroll services. The next highest category pays $84,820 to accountants who manage companies and enterprises. A career in providing accounting services for real estate pays $82,090. The local government, excluding schools and hospitals, pays accountants $73,860, while the state government pays the same amount.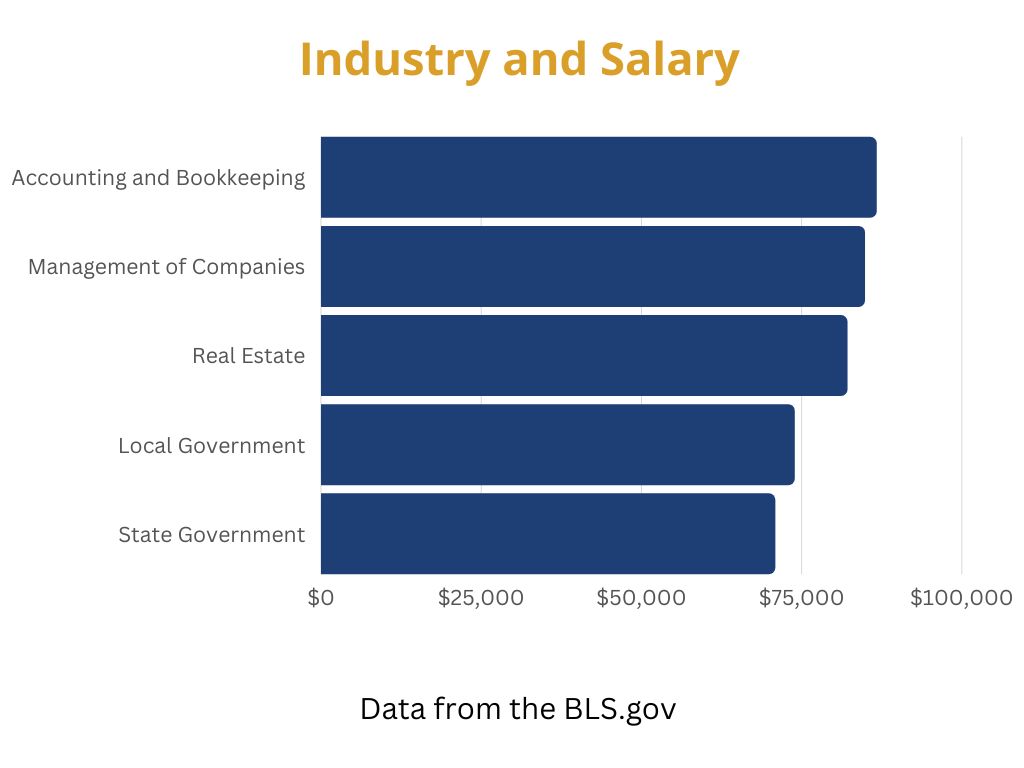 Curriculum and Courses for Online Accelerated Accounting Degree Programs
As you review the curriculum for programs that satisfy your requirements, remember that schools may not call study areas the same thing. Also, you may find program variations when you focus on specific concentrations. Nonetheless, schools offer similar courses that help you achieve your goals in the marketplace when you earn your degree. With study and the choice of a school that suits you, the field of accounting can provide a challenging and rewarding career.
Financial Accounting
You learn the accounting principles that businesses use to conduct operations. The course teaches you the basics that you need to understand about the accounting cycle and how to record business transactions. You can expect to learn the generally accepted accounting principles that group together as GAAPs. In addition, you receive an introduction to concepts you need during your study and employment. Assets, liabilities, and equity become familiar concepts. The course also covers business ethics, balance sheets, and reconciliation practices.
Taxation
This course provides an overview of the income tax process for businesses and individuals. The course emphasizes the complexities of tax law and makes you aware of the effect of tax options. You get to learn about how taxation affects sole proprietorships and people's personal tax strategies. In addition, the course introduces you to tax research and the complexities it provides.
Managerial Accounting
At the introductory level, this course helps you learn the essential elements of budgeting, financial statement analysis, and using spreadsheets. You receive an overview of the accounting field, which can give you an insight into what to expect in an accounting degree. Some topics that become familiar include defining the difference between the types of accounting and where each fits into an organization's structure. Financial, cost, and managerial accounting practices differ, and the course helps you understand why.
Information Technology
Accountants have essential duties in companies that require knowledge of accounting information systems. This course teaches you how your contributions to management can influence the direction of a company. In addition, you learn about accountants' critical role in financial reporting. The course focuses on transaction cycles and the necessity of information technology controls. Data management, commerce systems, and enterprise resource planning introduce you to the complicated topics you must understand. System development and documentation knowledge prepare you for critical business, industry, and government tasks.
Real Estate Accounting
The course introduces you to strategies and methods for developing and managing various real estate transactions. Areas of information include profit and loss rules, IRS tax schedules, and depreciation. In addition, the course covers purchasing methods, selling, leasing, and managing transactions. Real estate accountants can provide real value to investors who buy, sell, lease, or manage properties.
Business Law
As you progress through more complex aspects of accounting, your courses address advanced knowledge of the field. For example, you need to know the legal environment and issues you may encounter as an accountant. Complex topics in the course include the Universal Commercial Code and its implications for businesses. The course covers contracts and securities regulations, the Sarbanes-Oxley Act, ethics, and bankruptcy, among other essential topics.
Auditing
Auditors abide by the AICPA Code of Professional Conduct. This course helps you understand the different types of assurance services. You learn how to measure audit risk and develop a strategy for auditing that aids in understanding clients who may become the target of an audit. The course teaches you about audit evidence and how it relates to a client's internal control system. With the knowledge of auditing practices acquired in accelerated accounting degrees, you learn how to identify and evaluate tests to assess risk response. Practical demonstration projects in this upper-level course include completing an audit through all related events and preparing a summary statement for management.
What Will Your Program of Study Look Like?
An online accelerated accounting degree is a great way to get the qualifications you need to pursue a career in accounting. With an accelerated program, you can complete your degree in less time than in traditional programs, allowing you to gain the skills and knowledge you need to become a successful accountant. With the right resources and guidance, you can quickly learn the accounting fundamentals and start your career on the right foot.
These incredible online programs are varied in format. Some schools allow you to go through the coursework on your schedule. Others require you to attend live classes online. Many online degree programs have online spaces for lively discussions with classmates, ensuring space and time for building community. As you research programs, keep your learning style and engagement preferences in mind. It's important to find an online accelerated accounting degree that fits your needs.
Admissions Requirements for Online Accelerated Accounting Degree Programs
Your search may seem to indicate that schools offering accelerated accounting degrees have fewer admission guidelines than in-person enrollment at the same school requires. That does not necessarily happen, but you must carefully examine any program's requirements that appeal to you. Advisers have the information you need, and they can help you navigate the application process.
Most online colleges welcome first-time applicants, transfer students, and military members. Some may offer free applications and require no test scores or out-of-state tuition. However, schools that offer accelerated accounting degrees want you to meet most of these requirements: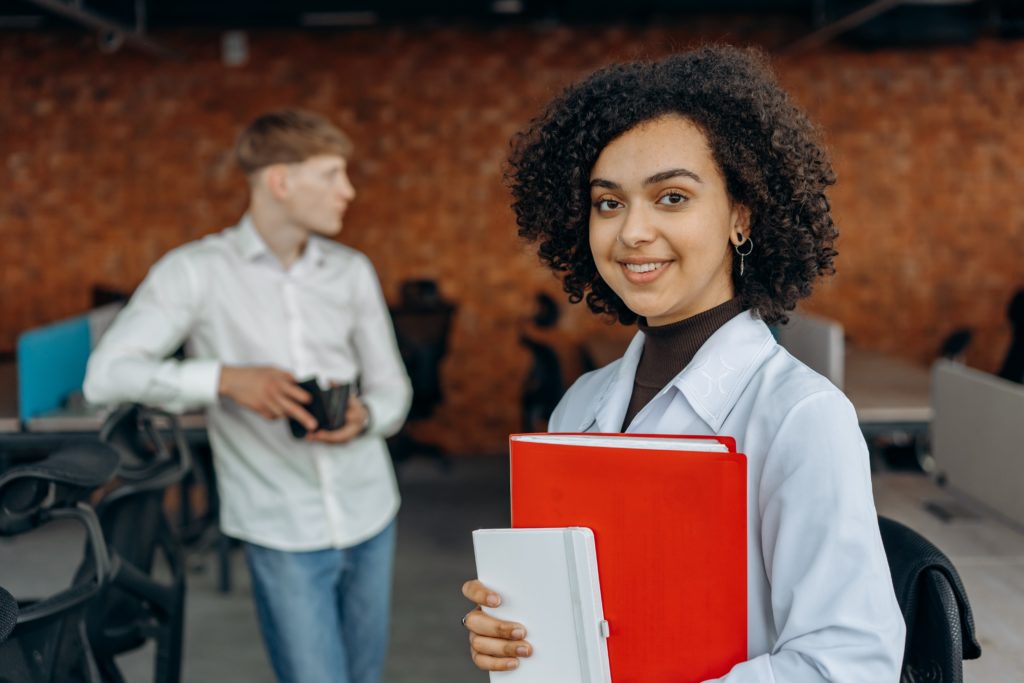 Student Eligibility
Your life experiences and interests prepare you to enjoy the academic environment and the opportunities it provides. The enthusiasm and creative energy you bring to your pursuit of education enhance the value of learning. Schools do not discriminate against anyone because of age, race, color, or national origin. In addition, they do not discriminate because of gender, disability, or any other classification.
Transcripts
Any college you apply to wants to see a record of your previous academic work. A GED/high school diploma or official transcripts from all educational institutions you have attended provides the necessary records. Sometimes, they may accept test scores or college GPA results that meet admission requirements. The admissions offices usually require a minimum cumulative grade point average (GPA) of 2.75.
Once you apply to an accelerated accounting degree program, you must submit your transcripts. You may find that some programs accept unofficial transcripts, but they require an official document within a particular time that may vary by institution. Only an official transcript contains the information an educational institution verifies as accurate and complete. Most schools require a transfer request form if they accept an unofficial transcript for acceptance purposes. Many schools require a small fee for sending official transcripts on your behalf.
Military Service
Some schools offer to evaluate your military service for college credit. The procedure for obtaining military transcripts varies by each institution's online admissions process. Any CLEP or DSST tests you have taken may qualify for transfer credits under certain conditions. Advisers at online colleges can provide the details for evaluation.
Accreditation for Online Accelerated Accounting Degree Programs
An article in Forbes discusses the importance of accreditation and explains why it matters when choosing a college. The accreditation process requires online and campus-centered educational institutions to prepare extensive paperwork and materials that receive evaluations from accrediting organizations. Therefore, the process holds schools accountable for performance and assures you of quality education.
In addition, your future employers respect your degree more when it represents an accredited college or university. The agencies that grant accreditation to schools must earn the same credential from the U.S. Department of Education and the Council for Higher Education Accreditation.
Regional accreditation recognizes programs at online and traditional schools, and online-only schools can earn it as well. The regional accreditors that evaluate schools in regions across the country include these:
Higher Learning Commission (HLC)
Middle States Commission on Higher Education (MSCHE)
New England Commission on Higher Education (NECE)
Northwest Commission on Colleges and Universities (NWCCU)
Southern Association of Colleges and School Commission on Colleges (SACSCOC)
WASC Senior College and University Commission (WSCUC)
Make sure to check each school's website for information about its accreditation. They work hard to get it, and it can help you decide where you want to earn your online accelerated accounting degrees.
Financial Aid and Scholarships for Online Accelerated Accounting Degree Programs
Cost may present one of the biggest educational obstacles, but you have options. Even though accelerated accounting degrees may offer affordable tuition, education costs a lot. While you can live at home and continue your employment to help control the cost of a degree, it still represents a considerable outlay of funds. It helps to remember that you can access multiple avenues when you want financial assistance for your education. Regional accreditation matters to funding agencies, making it an important aspect of your search for the school you want to attend.
Applying for the Free Application for Federal Student Aid provides a good place to start. It lets you apply for grants, loans, and work-study programs the government offers. Other funding institutions use the information to award aid as well. Like any other loan, it requires you to pay it back. Thus, when you consider taking out a loan, review the interest charges and the repayment schedule.
Other opportunities for financial aid may come through offers for grants, scholarships, or fellowships that you may find online. A search may reveal local organizations looking for dynamic people like you to help fund your education. You may need to write an essay or appear before a group to describe your need.
You may work for an organization that supports professional development and has funds to help pay for your education. An inquiry about receiving any contribution to cover your tuition may produce results, whether or not your employer's policies include it as an employee benefit. Before applying to any school, ask its advisers about any financial aid it offers. Some accelerated accounting degrees may include discounts on certain courses, and your inquiries may lead to the funds you need.
What Can You Do With an Online Accelerated Accounting Degree?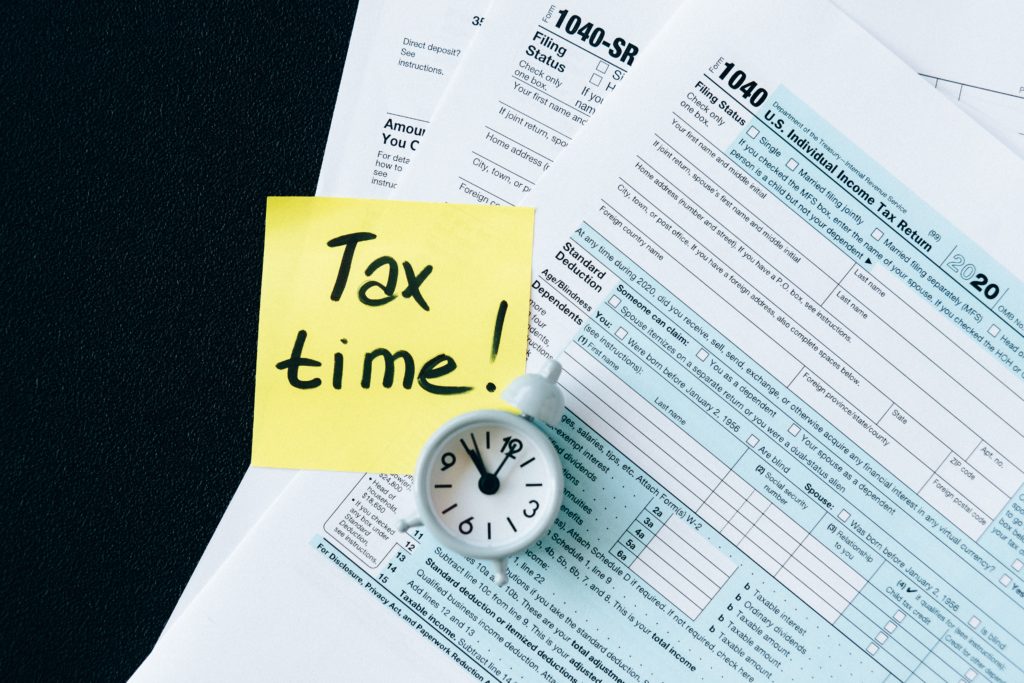 Online accelerated accounting degrees help you qualify for positions that require advanced knowledge in your company. Opportunities that you once missed may become available with your enhanced qualifications. Your employer may let you fill a higher-paying position with more responsibilities, recognizing your increased value to the company.
Some positions that others with your skill and accounting degree perform include these:
Financial Analyst
Skill requires evaluating investments, making recommendations, studying market trends, and consulting with clients.
Corporate or Government Accountant
A specialty in one of accounting's subfields can let you focus on verifying financial records, preparing tax documents, and recommending management strategies.
Internal Auditor
Examining an organization's financial records and ensuring compliance with federal and state laws provides a valuable service to an organization.
Personal Financial Advisor
Clients need advice about investments, estate planning, retirement funds, and how to save for children's college education.
Budget Analyst
Preparing a factual basis for budgets requires an accountant to monitor an organization's financial needs and allocation of funds.
Forensic Accountant
Insurance companies and banks need degreed accountants to detect fraudulent practices by examining documents for illegal activities.
The qualifications you earn with access to online accelerated accounting degrees at worthy institutions can satisfy company requirements for challenging and rewarding work.
How Much Does an Online Accelerated Accounting Degree Cost?
A range of tuition costs for an online degree in accounting gives you opportunities to select one that you can afford. You can compare prices as you visit each school online and review the admissions policies. You can get an estimate of your cost with a formula provided by US News.
Many online accelerated accounting degrees cost about $300 per credit; you need 120 credits for a degree. Still, you can find excellent educational opportunities at quality schools if you do the research. While it may seem unlikely that location matters to online schools, remember to check for lower fees for education at a school in your state.
How Long Does It Take to Get an Online Accelerated Accounting Degree?
The usual time required to earn an online degree may take up to four years, but you may shorten the time with an online accelerated accounting degree. Many factors affect your completion of course requirements. For example, your work duties and family responsibilities can take time away from studying.
The course material is always available online and does not create a delay. In addition, your experience in taking classes or working online may let you finish faster. Keeping a steady pace over time can let you earn a degree sooner than possible.
Are There Affordable Online Accelerated Accounting Degree Programs?
With the rise of technology, there are now more options than ever for students to find the right program for them. Online accelerated accounting degrees offer a unique opportunity for those who want to complete their degree quickly and cost-effectively. With various pricing models, flexible course schedules, and access to experienced faculty members, online accelerated accounting degrees can be an excellent option for those looking to get their degree in a shorter period of time.
Is an Online Accelerated Accounting Degree Worth It?
One of the best ways to determine a degree's worth is to consider the return on investment. According to the Bureau of Labor Statistics, accounting jobs will grow 6% over the next decade. Furthermore, the annual median pay for accountants and auditors in the United States is around $77,000. Considering the fact that the average online bachelor's degree costs around $50,000, an online accelerated accounting degree is absolutely worth the investment. The future looks bright for those who want a career in this thriving field.
10 of the Best Schools Offering Online Accelerated Accounting Degrees
These programs represent some of the country's top online accelerated accounting degrees. The schools are regionally accredited and offer high-quality accelerated online or hybrid accounting degrees. Note many accelerated programs require students to transfer credits into the program. The schools are in alphabetical order.

Colorado Christian University lets you use college credits you already earned to complete the degree you started but did not finish. A score of 4 or 5 on the CEEB Advanced Placement Examinations may let you receive university credit. Also, you can get a code that waives the application fee.

You can earn your accelerated degree in three years in the Indiana Tech 3-to-Degree program. After just six semesters, you can begin an MBA with a concentration in accounting through the 4+1 program. The Early Start program lets you take college courses and earn credits during high school.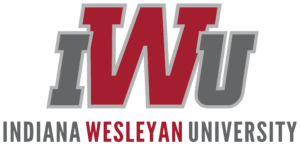 You can finish your accelerated online degree in approximately 18 months and start building your future with Indiana Wesleyan's completion program. Learn from CPAs, IRS examiners, and forensic accountants on the faculty. Flexible online learning options let you study while you continue your life or career without interruption.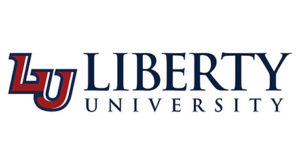 You can receive encouragement from the advantages Liberty University offers. An accelerated bachelor's in accounting and data analysis may take only 3.5 years to earn. In addition, you can save money on books. Liberty provides free electronic textbooks for all your undergraduate courses at no cost.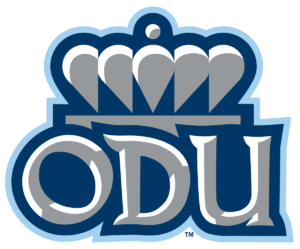 The hope of completing your degree can come true with Old Dominion's online accelerated degree completion program. With some college credits, you must earn at least 30 online credits. The full program option provides a start-to-finish curriculum that leads to an online degree with at least 30 online credit hours.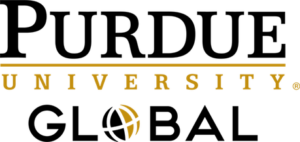 Your dream of getting your degree and moving on with your life can happen at Purdue Global. An accounting degree usually takes four years, but you can finish quicker with an accelerated online degree. Your work experience or service in the military may provide credits toward your degree. Also, you may get credits for courses you already completed.

You can complete your accelerated online degree in 18 to 24 months at Southern Illinois. Each course takes eight weeks, and you must take 22 of them to earn about 64 credit hours. You can shorten the time by taking four courses each semester, two classes at a time.

You may be able to complete an accelerated online degree in less than four years. Touro accepts transfers of up to 90-semester credits from an accredited institution you attended. Six start dates help you shorten the time required for your degree. Also, it has no residency requirement. You can finish in as few as three and a half years.

Convenient scheduling at the University of Mary and the credits you transfer may let you complete your accelerated online degree in only 3.3 years. You may receive credits for prior learning, and you can submit a portfolio of your experience for review. Also, you may receive college credits for your military service.

You may finish your accelerated online degree faster at WGU by moving more quickly through subjects that you already know. Measurement of proficiency through tests, projects, and papers may let you pass a course and shorten the time. This approach will allow you to finish your degree in as few as three years. In addition, WGU charges tuition per term instead of per credit, saving you money.
Getting Your Online Accelerated Accounting Degree
Earning an online accelerated accounting degree can be a great way to jumpstart your career in accounting. It can provide you with the knowledge and skills needed to become a successful accountant and the opportunity to learn from experienced teachers and professionals. With an online accelerated accounting degree, you will have access to convenient, flexible courses tailored to your needs. You can also take advantage of the many online resources for continuing education and professional development. With an online accelerated accounting degree, you can gain the knowledge and experience necessary for success in this competitive field.
Other Notable Resources
2023 Guide to the Best Online Accelerated MBA Degrees