2023 Guide to the Best Online Teaching Degree Programs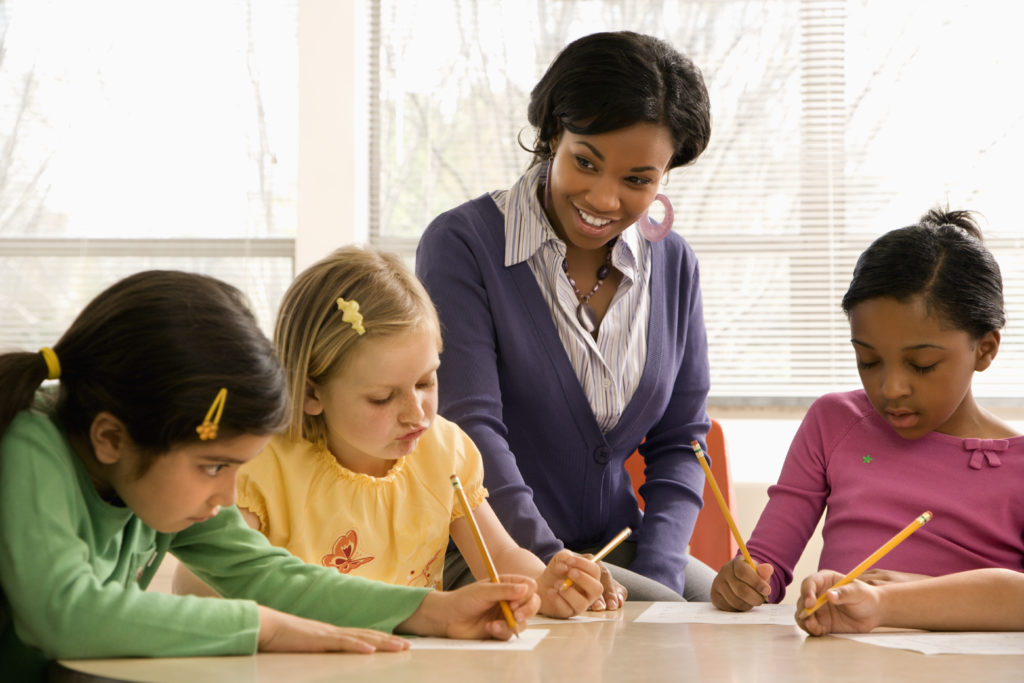 Online teaching degree programs have become more prevalent in recent years with those who want to pursue a career in education. In fact, between now and 2031, education jobs, including teaching and counseling career paths will grow by 7%. Students seeking careers as teachers can directly obtain online degrees to prepare for jobs in schools with students of all ages. With remote coursework and the ability to specialize classes to prepare to teach students of all ages, an online teacher program is a popular way to jump into the field of education for many.
Online Teaching Degree Programs
There has never been a more critical time to support future teachers. According to the National Center for Education Statistics (N.C.E.S.), 44% of all schools across the U.S. reported that they still had teaching positions to fill in March of 2022. As a result, future educators are flocking to online degree programs to prepare for a career in teaching. These online programs are a much more convenient option for those pursuing education since students do not have to relocate. Those who choose to go to school online can often work while completing their degree, making it even easier to reach their ultimate goal of becoming a teacher. But every online program for future educators is not the same. Some programs offer specializations, while others focus on a general teaching degree.
There is an online program for virtually every kind of teaching job. Most online programs provide a similar framework of necessary classwork and classroom experiences for future teachers to learn about their career paths and prepare themselves for the certifications that some classroom jobs require.
Specializations for an Online Teaching Degree Program
Like traditional, in-personal education degrees, online programs allow future teachers to prepare for the job they want. Prospective teachers can attend a program that teaches students of different ages or specific specializations.
Online Teacher Program: Early Childhood Education
Students who want to teach the youngest of students may wish to attend an online program to prepare for students in preschool or pre-kindergarten through lower elementary age.
Online Teacher Program: Elementary Education
Those wanting to teach kindergarten through 6th or 8th grade may want to pursue a bachelor's degree in elementary education.
Online Teacher Program: Secondary education
Specializing in secondary education means you may be able to teach a specific subject to students between 6th and 12th grade with a bachelor's degree.
Online Teacher Program: Subject Specialization
Along with a bachelor's degree in secondary education, students will choose one or more specific subjects to teach, like math, science, language, or history.
Online Teacher Program: Advanced Teaching Degrees
Online teacher programs also offer degrees beyond a bachelor's degree. Indeed, online schools provide master's and doctorate degrees in education.
Career and Salary Information
Those wishing to enter the field of education through online degrees can look forward to a growing job market. Your potential salary for teaching depends on where you live and work, your years of experience, and what specializations you might have. According to the Bureau of Labor Statistics, the mean salary of educators is $62,140 per year. Still, teachers in states like Alabama, Arkansas, and California offer teachers a higher mean yearly salary.
Some school districts offer additional pay for completing duties outside of the classroom. For example, teachers who choose to coach a sport may receive a stipend of a few thousand dollars extra per year. Furthermore, teachers who agree to work with academic clubs or other organizations may receive a stipend for their duties. Some districts pay additionally for teachers who have completed an advanced degree relating to their position as well.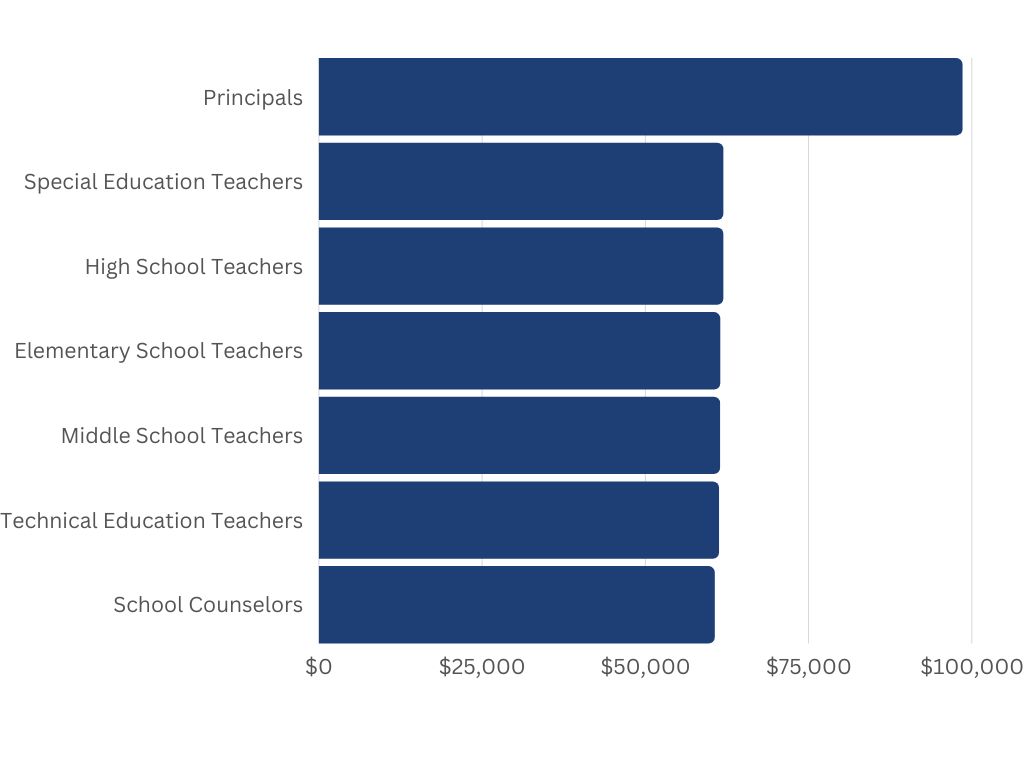 | | |
| --- | --- |
| Positions | Average Salary |
| Principals | $98,420 |
| High School Teachers | $61,820 |
| Special Education Teachers | $61,820 |
| Elementary School Teachers | $61,350 |
| Technical Education Teachers | $61,160 |
| School Counselors | $60,510 |
Data from the BLS
Curriculum and Courses for an Online Teacher Program
Since accredited programs must prepare future educators for their role in the classroom, most online teacher programs will offer similar coursework for students. In addition to online classes that students in these programs must attend, many programs also require an internship for future teachers to experience time within an actual classroom. This internship connects students with a local school, so teaching candidates do not have to relocate for the experience. Interns partner with one or more current teachers to shadow them in the classroom. Teachers in training eventually transition to teaching lessons to students. This experience helps them learn how to create assignments, provide student feedback and develop student management practices.
Courses that online teacher programs for those seeking a bachelor's degree typically offer may be:
Developmentally Appropriate Practices instructs about integrating special needs students into the classroom and learning best practices for these students.
Educational Data and Assessment courses teach future educators how to assess data from standardized testing and how to develop appropriate intervention strategies.
Integrating Instructional Technology into the classroom is a course that helps future teachers understand how to use new technology to promote learning in their students as well as how to promote responsible digital citizenship.
Literacy classes in online teacher programs focus on instructing future teachers to guide students through the stages of reading and acquiring language skills.
Materials and Methods of Teaching English classes prepare future teachers to help English-language learners in the classroom.
Admissions Requirements for an Online Teacher Program
For many online teacher programs, students must meet the basic academic requirements through high school coursework, obtain a G.E.D., or complete college-level classes to fulfill these foundational expectations. Some online teacher programs allow students to transfer applicable credits or apply experience in teaching or the military towards earning credits.
Most schools have a minimum G.P.A. requirement for applicants. Schools may require an entry test like the GRE for teachers who wish to join their teacher training program. Additionally, some schools may require a minimum score on the Praxis Core Academic Skills for Educators (Core) tests.
Accreditation for Online Teaching Degree Programs
According to U.S. News & World Report, your online teacher program should be accredited in two ways. First, the institution with which the program is associated should be accredited, and then the program itself should be accredited. Institutional accreditation refers to the university or school earning accreditation, while programmatic accreditation refers to the specific online degree program's accreditation. Both of these are necessary to ensure that the online degree earned from the school will be of the highest quality and that potential employers will recognize the degree.
Online degree programs from regionally accredited schools have the same high standards that in-person or traditional educational programs. Students attending an accredited program should feel confident that their coursework and experience in an online program will prepare them for a job as a teacher in the future. The National Council for Accreditation of Teacher Education (NCATE) and the Council for Accreditation of Educator Preparation (CAEP) are two reputable accrediting bodies for education programs.
Financial Aid & Scholarships for an Online Teacher Program
Students seeking degrees from online teacher programs have a few ways to secure financial support to help pay for their school costs. The most common way is to apply for federal funding through loans, scholarships, and grants through FAFSA, the Free Application for Federal Student Aid. FAFSA funds are provided to students every year. Students can use funds awarded by FASFA toward the costs of online degrees and in-person schooling programs.
In addition, many schools offer their financial aid packages for admitted students. Each school's scholarship or aid offerings may be contingent on its own unique requirements. Students seeking monetary assistance with their online degree should seek out the Financial Aid office of the school they wish to attend to see if they qualify for help. Loans must be paid back, while grants and scholarships do not.
What Can You Do With an Online Teaching Degree?
Attending an online teaching program prepares potential educators for various careers within the field. Depending on the level of degree earned in the online program, educators can choose from many different job options once their degree is conferred. Some of the career options available to those with an online teaching degree are:
Associate Degree (A.A.) – paraeducator, preschool teacher, substitute teacher or teaching aide
Bachelor's Degree (B.Ed., B.A., BS) – K-12 teacher after becoming licensed with locally-required state certification tests
Master's Degree (M.Ed., Master of Arts in Teaching/M.A.T., MA or M.S. in Education) – Classroom teacher, higher education instructor at some colleges, counseling track since many certification programs require three years of classroom experience or leadership in education
Doctoral Degree (Doctor of Education/Ed.D. or Ph.D. in Education) – education leadership, secondary education faculty track, develop curriculum or work on educational research
How Much Does an Online Teacher Program Cost?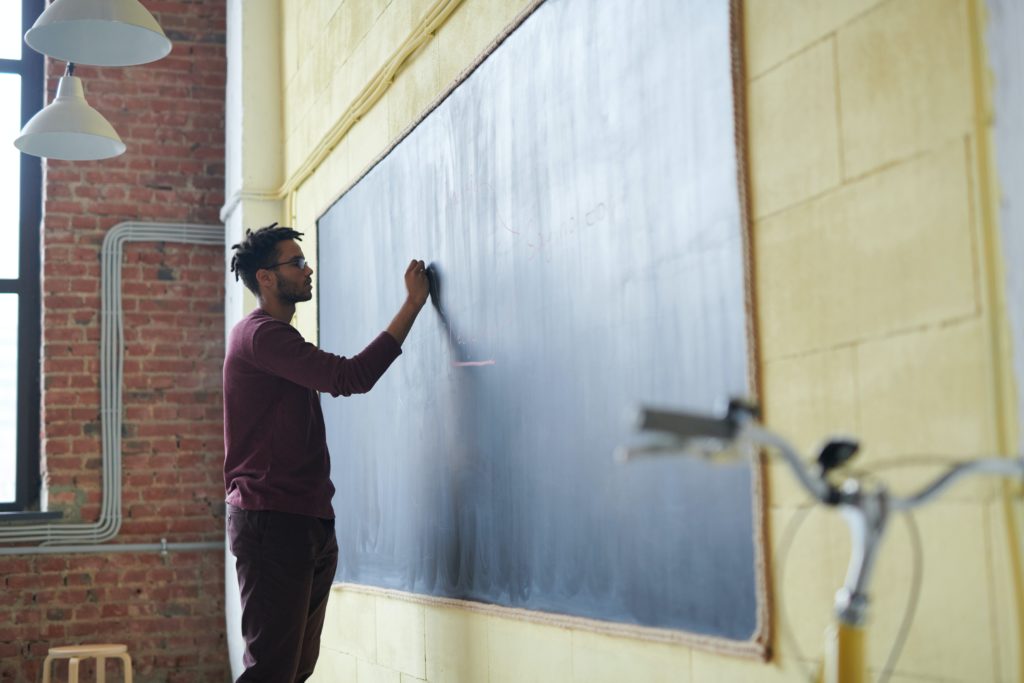 Since online degree programs in education are similar to in-person degree programs, students attending them should expect to pay tuition costs comparable to those of traditional programs. Some programs will provide a per-hour cost ranging from $250 to $600, not including other fees and required program costs. Other programs will provide a total cost for all required classroom hours and associated fees.
On average, an online teacher program will cost less than a traditional, in-person education degree because there will be no on-campus housing or required meal plans to purchase. However, the cost of an online teaching degree may be comparable to a traditional program when those in-person costs are not counted toward the overall cost. Students who attend an online program can save on transportation and living expenses.
How Long Does it Take to Finish an Online Teacher Program?
Going to school online to become a teacher means earning a bachelor's degree. Most undergraduate degrees in education require around 120 credit hours. For most students going full-time, an online teaching degree will take approximately four years. Students who take classes over the summer or short-term courses during breaks can speed up the time it takes to graduate with an online degree in education. But many students who choose an online degree also maintain a work schedule in addition to taking classes. Students attending school part-time will likely need more than four years to complete the degree requirements.
Are There Affordable Online Teaching Degree Programs?
Many students can attend an online degree program to help them become a teacher without paying too much money. There are affordable programs for students who need financial assistance. Many schools also offer their own financial aid and scholarships for students who need help paying for their education, making the cost of attending much more affordable for many students.
Sometimes online schools offer discounted tuition for students residing in the same state. Thus, one of the best ways to find an affordable online program option is to look at reasonably-priced schools near you that offer in-state tuition discounts and scholarships. In addition, federally-funded financial aid loans, scholarships, and grants make the online degree program more financially obtainable.
Is an Online Teaching Degree Worth it?
For those who are seeking a career in education, attending an online program may be the right choice to consider. A degree that is earned online is worth just as much as a diploma earned at an in-person, traditional university or college. Here are a few reasons why getting a teaching degree from an online college is worth it.
Housing and Moving Expenses
As an online student, you will have no housing costs associated with attending the school. This can save you a lot of money over the four years it takes most students to finish a bachelor's degree. You can log in to your online coursework from anywhere with an internet connection, and this accessibility is a big reason why many choose online degrees in education.
Continue Working
In addition to saving money on housing and moving expenses, many online students can continue working while taking classes. Maintaining a current job can significantly benefit those students who are also trying to partially or fully self-fund their education.
Little to No Commute
If you were to attend a school in person, you would have to commute to and from campus and spend quite a bit of time transitioning from one class to another. Traveling to campus can easily take hours you could have used to study or earn an income. Online students have little to no commute time to class, making them much easier to fit into caring for your busy life.
Ultimate Flexibility
Online degrees are also worth it to students who need flexibility when they begin their coursework. Many online programs have ongoing start dates rather than only beginning in the fall, as traditional, in-person programs may require. This allows online students to join a program when they are ready and when it fits in with their other personal or professional commitments.
10 of the Best Schools Offering Online Teaching Degree Programs
If you are considering pursuing an online teaching program, some schools stand out from the rest of the pack. Let's look at 10 of the best schools that offer online teaching degree programs, as well as some of the aspects of each program that make them worth considering. These schools are regionally accredited and offer exceptional online teaching degree programs. They are listed in alphabetical order.

This university program based out of North Carolina offers a B.S. in Middle Grades Education, perfect for becoming a science or social studies teacher in grades 6-8. Those who complete this program will be ready to be licensed to teach in the state of North Carolina. App State, online degrees in teaching require 120 hours to complete and will cost in-state students $203 per credit hour and $870 for out-of-state students. Students in this program will be required to complete a full-time internship in a North Carolina public school for the last semester of the degree program as well as multiple other in-person classroom experiences throughout the program. Those who want to attend App State as online students must submit S.A.T. scores and a formal high school transcript as part of the application process.

Located in Columbia, Missouri, CMU offers six online degrees for those pursuing an online teacher program: Early Childhood Education, Elementary Education, Middle School Education (with specializations in Language Arts, Math, Science, or Social Science), Secondary Education (with concentrations in Business, English, Math or Social Science) and Special Education as well as a Master of Science in Mathematics. Online classes at CMU run in either eight or 16-week cycles. The school offers continual start dates for students. To be admitted to the online education programs at CMU, students must meet the general requirements and pass either the Missouri General Education Assessment (MoGEA) test or score at least 183 Reading/167 Writing/180 Math/188 Science and Social Sciences on the A.C.T.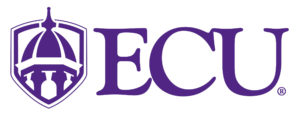 Online teaching degrees at ECU are open only to transfer students who have already completed up to two years of coursework at a North Carolina community college. The available online teaching degrees are Birth-Kindergarten Education, Family and Consumer Sciences Education, and Partnership Teach BS programs for Elementary, Middle Grades, and Special Education (both General and Adapted Curriculums). Cohorts with ECU Partnership Teach begin each fall. Participants will be required to complete a full-time, public school internship during their senior year. They must also observe in-person classrooms in or near their home communities throughout the program. Students who are selected as ECU Partnership Teach Fellows are also eligible to receive a $10,000 grant to use during their program.

With over 48,000 students attending FIU's online courses every year, students here will be a part of a well-designed and executed online degree program. Teaching degrees offered online at FIU include a B.S. in Early Childhood Education and a B.S. in Special Education, both of which can be combined with an alternative certification program for those who want to teach. Online start dates are offered in the fall, spring, and summer, and tuition starts at $228 per credit hour for in-state students and $345 for out of state. These programs will prepare graduates for careers as early childhood specialists, preschool teachers, and professionals working with disabled students.

MSU provides a quality online Bachelor of Science in Early Childhood Education. This degree is most suitable for those who want to teach children ages birth through eight. In addition to in-depth learning about how to teach effectively, this degree will also prepare students for administrative, supervisor, and curriculum specialist positions.
Are you passionate about working with students with disabilities? Consider Minot State University's online Bachelor of Science in Education with a Major Special Education. You can add two minors: special education or deaf and hard-of-hearing education. Adding a minor will bolster your online teacher program experience.

There are several online education degrees offered at NAU. Students who want to work with young children have two options. They can pursue a B.A.S. in Early Childhood, and an Early Childhood Interdisciplinary Studies degree. The third degree offered is a B.S. in Elementary Education and Career and Technical Education. This is a degree completion program. Applicants must have either completed or almost completed their Associate's degree at an accredited school. They will be required to earn 120 total credits to graduate from one of NAU's educational programs.
Online students to participate in on-campus observations and coursework at early childhood centers during their program. Virtual students can choose a Traditional Online experience that includes tuition paid by the course hour and attend classes in a semester-based structure. Alternatively, students can choose Personalized Online attendance. With this option, students have a six-month, flat subscription rate. This allows students to choose their start date and schedule with class terms.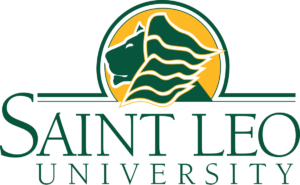 Florida's Saint Leo offers three online education degree options for elementary or middle-grade future educators. The school also has six with specialized degrees for those who want to teach middle or high school. In addition, Saint Leo's offers one master's degree in education. This Catholic University prepares teachers for Florida certification. It requires students to attend up to four field placements in Florida during their program. In addition, students must have one internship to complete a teaching degree. Students are also required to attend a professional conference before they graduate from St. Leo.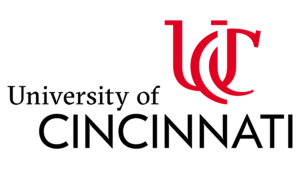 Students admitted to the Bachelor in Early Childhood Education degree at UC are offered three start dates. This flexible program offers full-time and part-time class scheduling options. Those who live in Ohio may also apply for the T.E.A.C.H. Early Childhood® O.H.I.O. Scholarship for financial assistance with tuition, books, and other education-related expenses. Participants in the program at UC have two options. They can complete all 120 required credits with the school online. Alternatively, students can attend after receiving an A.A. at another accredited institution. Online coursework at U.C. runs in 7 or 14-week synchronous classes. The classes prepare students for careers like as a Preschool Teacher, an Infant/Toddler Specialist or an early childhood Program Administrator.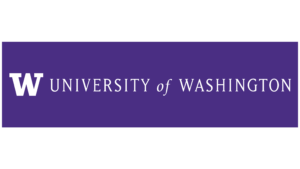 To complete an online B.A. in Early Care and Education at UW, students can complete their degree in three years if they attend part-time or two years if they take classes full-time. With three different start date options based on program attendance, the UW program requires students to complete at least 45 quarter credits at an accredited school before starting their program. Financial aid opportunities at UW are available to help students pay for their programs. Washington state offers a few options for in-state students, and UW provides two scholarship opportunities for those explicitly pursuing educational programs.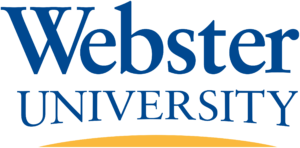 Those interested in attending Webster's online teacher program can earn various degrees. Students can get a BEd in Elementary, Middle Grades, Secondary (with five concentrations), Special Education, Art, or World Languages. The school also has online graduate degrees in education. Coursework can be completed online or students at Webster can choose to attend one of their international campuses. The international campuses include Greece, Switzerland, and Ghana. Webster also offers classes on U.S. military bases. Teacher education training consists of a practicum and apprentice teaching experience, but students must pass state assessments before being assigned to a classroom. Webster University will prepare students for teacher licensure in the state of Missouri.
Getting your Online Teaching Degree
Students interested in attending an online program to earn their teaching degree can easily find a program that fits their schedule, budget, and career goals with the variety of programs available. Online programs are perfect for those who need flexibility in their start dates and term length. Students that need to work while attending a program can find part-time programs to meet that need. Almost all schools offer some financial assistance in addition to accepting federal funds students may be given through the FAFSA process. In as few as two short years, many programs provide future educators the ability to earn their diplomas and prepare to step into their own classrooms as teachers.
Taking the First Step Toward Your Online Teacher Program
If you are ready to get started with your online teaching degree, decide what type of degree best fits your personal career goals. What age group most interests you? Are there any concentrations that can better prepare you for your long-term goals? Once you have answered these questions, simply select a few programs that fit the parameters and apply. Often, choosing an online school in your state can offer lower tuition, more networking opportunities, and a streamlined process for certification. That said, do not rule out schools miles away. You may find your fit at an online school based in a different part of the country. With this guide as your foundation, it's time to build your future teaching career.
Additional Resources
2023 Guide to the Best Online Web Design Degrees
2023 Guide to the Best Online Master's in Sports Administration Degrees