2023 Guide to the Best Online Accelerated Psychology Degrees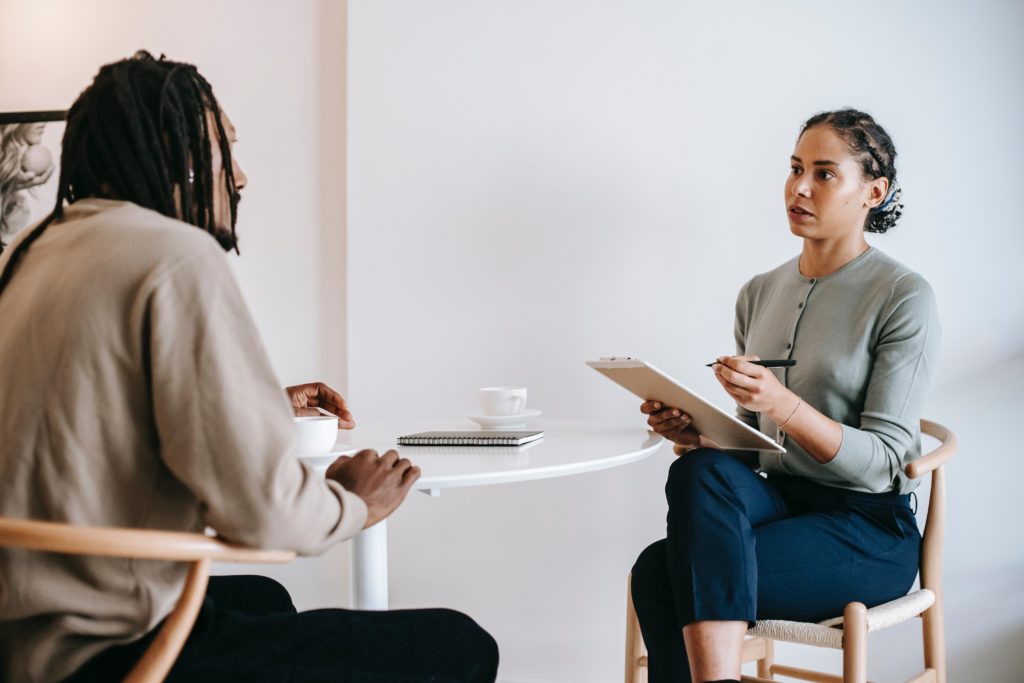 The field of psychology has gained immense popularity over the past few decades, and with good reason. It has opened doors to new careers, created more awareness about mental health, and helped countless individuals lead happier lives. However, pursuing a degree in psychology can be time-consuming and expensive. This is where online accelerated psychology degrees come in – they offer an excellent opportunity to complete your education faster without sacrificing the quality of your education.
An online degree in psychology can set you up for a lucrative career in several fields, including family and school counseling, law enforcement, and behavior therapy. You might also choose to continue your education by getting a master's degree or attending medical school. You can earn a psychology degree from home through an accelerated online program. In this article, we'll look at what online accelerated psychology degrees entail and why they may be a viable option for those seeking to further their education.
Best Online Accelerated Psychology Degrees
It would be best to consider a few critical factors when searching for the best online accelerated psychology degrees. First, always choose a school that is regionally accredited. Accreditation means that an outside organization has reviewed the university and ensured it meets certain standards. If you choose an unaccredited school, not only can you not be sure of the quality of education you'll receive, but your degree might not be respected by prospective employers.
You should also consider the format of the program. For instance, does the program require real-time participation via Zoom or another e-meeting software at designated times, or can you set your study schedule? If you're a busy working adult, like many people seeking an online degree, you'll want to ensure that the program you choose doesn't conflict with your current job.
Something else to be aware of is that an accelerated program, by its very nature, moves more quickly than a traditional program. So you should be prepared for an intensive course of study — some students have compared it to drinking from a fire hose.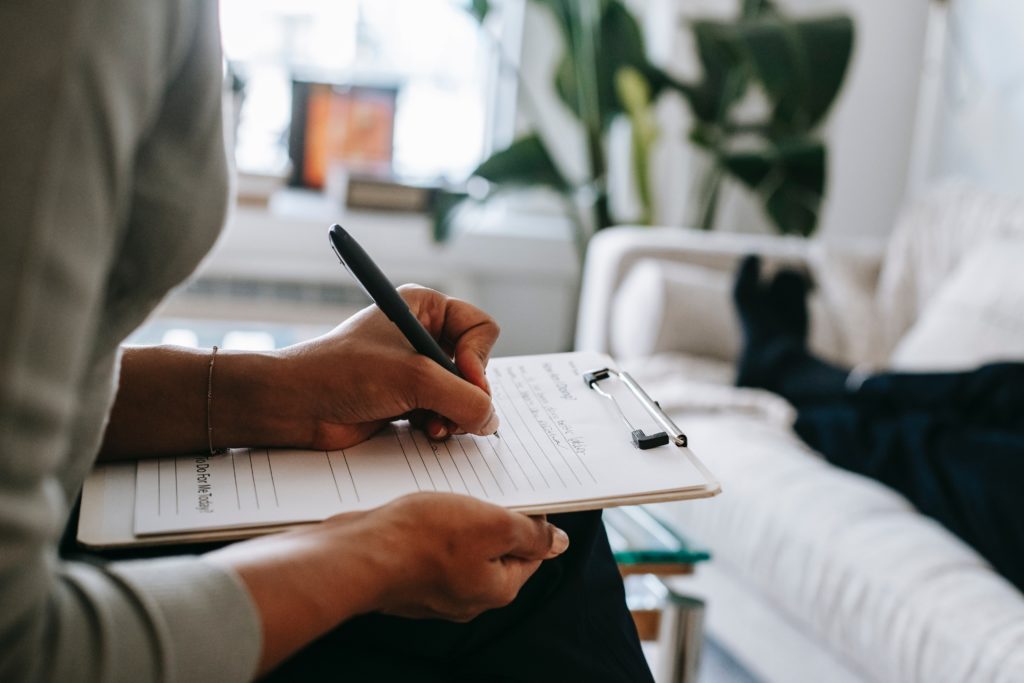 Research a program's faculty members before deciding — not just the professors but also the support staff, particularly the career services department. The best programs will provide you with a top-tier education in psychology and help you find the best place to start your career after graduation.
Finally, it would be best if you always considered the cost. Remember that a program's sticker price might differ from what you end up paying, as different programs have different types of financial aid available.
Specializations for Accelerated Psychology Degrees
A benefit of majoring in psychology is that it offers a wide range of specializations to choose from. Depending on your career goals and passions, you can emphasize a specific area of psychology. Here are some examples of specializations you can pursue in an online accelerated psychology degree program:
Clinical psychology
Counseling psychology
Educational psychology
Forensic psychology
Health psychology
Neuropsychology
Organizational psychology
Social psychology
These specializations allow you to focus your studies on a particular area of psychology and prepare you for a career in a specific field. Whether you want to practice as a clinical psychologist, conduct research in neuropsychology, or work with children and adolescents as a school psychologist, you can focus your online degree in a specialized field that helps you reach your goals.
Career and Salary Information for Online Accelerated Psychology Degrees
An online accelerated psychology degree offers a broad range of career paths in various industries, including health care and education. Doing career research is critical before committing to an online degree in psychology. Here are a few career paths you can pursue with a psychology degree and their average annual salaries.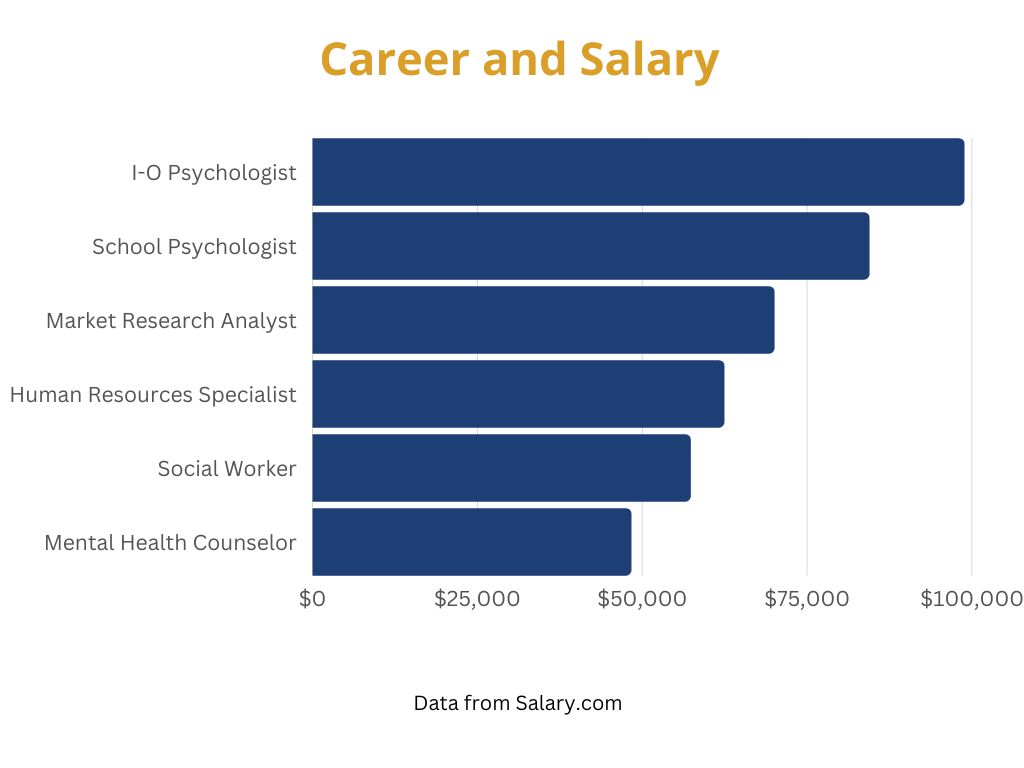 | | |
| --- | --- |
| Profession | Salary |
| Industrial-organizational psychologist | $98,800 |
| School psychologist | $84,400 |
| Market research analyst | $70,000 |
| Human resources specialist | $62,400 |
| Social worker | $57,300 |
| Mental health counselor | $48,300 |
Data from Salary.com
A psychology degree offers a strong earning potential, but the exact amount you make can vary quite a bit depending on the field you choose to pursue. No matter the job you end up in, you can earn a great living by improving people's lives.
Curriculum and Courses for Online Accelerated Psychology Degrees
Online accelerated psychology degrees require you to complete a variety of courses. The exact curriculum can vary quite a bit depending on your chosen school and program. Still, most programs will include core courses such as Intro to Psychology, Cognitive Psychology, Child Psychology, Statistics, and Neuroscience.
These courses will give you a solid foundation in psychology and prepare you for a career or further education in the field.
Intro to Psychology
Almost all psychology degrees start with an Intro to Psychology course where you'll study the basics of human behavior and mental processes. You'll learn about the different theories and perspectives that have shaped the field of psychology, and you'll explore the various research methods psychologists use to study human behavior. The course will give you a solid knowledge base that will serve as the foundation for your education.
Cognitive Psychology
Cognitive Psychology studies how people think, reason, and remember information. This course will teach you about attention, perception, language, and problem-solving. You'll gain a deeper understanding of the human mind and how it processes information and applies that information to various activities of daily life.
Child Psychology
Many psychologists choose to work with children. A background in child psychology helps you understand how the mind develops from a young age. In a Child Psychology class, you'll learn about children's cognitive, social, and emotional development. You'll also explore factors influencing child development, such as genetics and environment.
Statistics
Understanding statistics is critical in psychology, as you'll need to understand how to analyze data and research and draw conclusions from it. You'll learn different statistical models and techniques in a Statistics class, which you will then be able to apply to your studies in psychology.
Neuroscience
Neuroscience is one of the fastest-growing fields within psychology. It studies the brain and nervous system and how they influence human behavior. Due to the increasing popularity of neuroscience, many schools now require it as a prerequisite for online accelerated psychology degrees.
Admissions Requirements for Online Accelerated Psychology Degrees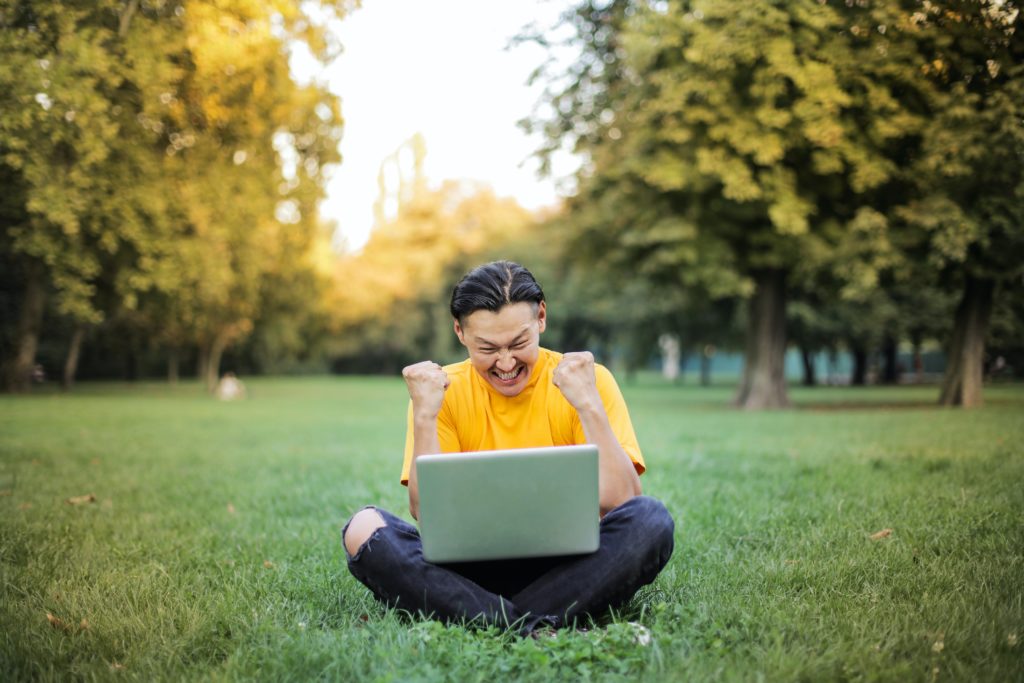 The admission requirements for online accelerated psychology degrees may vary depending on the school offering the program. However, there are certain general requirements that most programs typically expect from applicants.
Firstly, applicants must have a high school diploma or equivalent, such as a GED. Applicants may also be required to have a minimum cumulative GPA of 2.5 or higher, although this requirement may vary. Some programs may require applicants to submit official transcripts, a personal statement, letters of recommendation, and a resume or CV. It is important to check the specific admission requirements for the program you are interested in to ensure you meet the qualifications before applying.
Some online accelerated programs are degree completion programs. For degree completion programs, applicants must have already completed a portion of transferable courses.
High School Diploma or Equivalent
You'll almost certainly need a high school diploma or its equivalent to begin pursuing an online degree in psychology. Very few colleges allow non-high school graduates to pursue degrees, even in an online program. Fortunately, many schools accept a GED in place of a diploma.
Standardized Tests
If an online degree program is highly competitive, it might require you to submit SAT or ACT scores. However, according to the New York Times, these tests are falling out of favor with many colleges and universities. The number of schools offering test-optional admission grows each year. The list of top online accelerated psychology degrees below features programs from many schools that do not require standardized testing.
Essays
Some online degree programs in psychology might require you to submit an essay with your application. This is to gauge your ability to write and think clearly and assess your knowledge, background, and interest in the field.
In your essay, you may be asked to explain why you're interested in psychology and describe any relevant work experience. Your essay provides an excellent opportunity to separate yourself from the pack by showcasing your writing ability and passion for psychology.
Letters of Recommendation
Some online degree programs might require you to submit letters of recommendation from past teachers or supervisors at work. These letters help schools understand the experiences that others have had working with you as a student or employee. They might discuss your strengths and weaknesses, work ethic, and ability to take direction and accept constructive criticism.
Accreditation for Online Accelerated Psychology Degrees
Choosing a regionally accredited school is crucial when pursuing online accelerated psychology degrees. Regional accreditation is a signal that a school or program meets high educational standards and is respected within the academic community. It's important to note that not all schools or programs are accredited, and pursuing a degree from a non-accredited school or program usually ends up being a bad decision that results in a poor return on investment. Accreditation also impacts the availability of federal student aid.
Here are the seven regional accreditation bodies:
Financial Aid & Scholarships for Online Accelerated Psychology Degrees
An online degree in psychology can have a great return on investment, but it can also be costly. Fortunately, many forms of financial aid and scholarships are available to help defray the costs. If you do your homework up front, along with the legwork to explore every form of financial aid available, you can make your psychology degree much more affordable.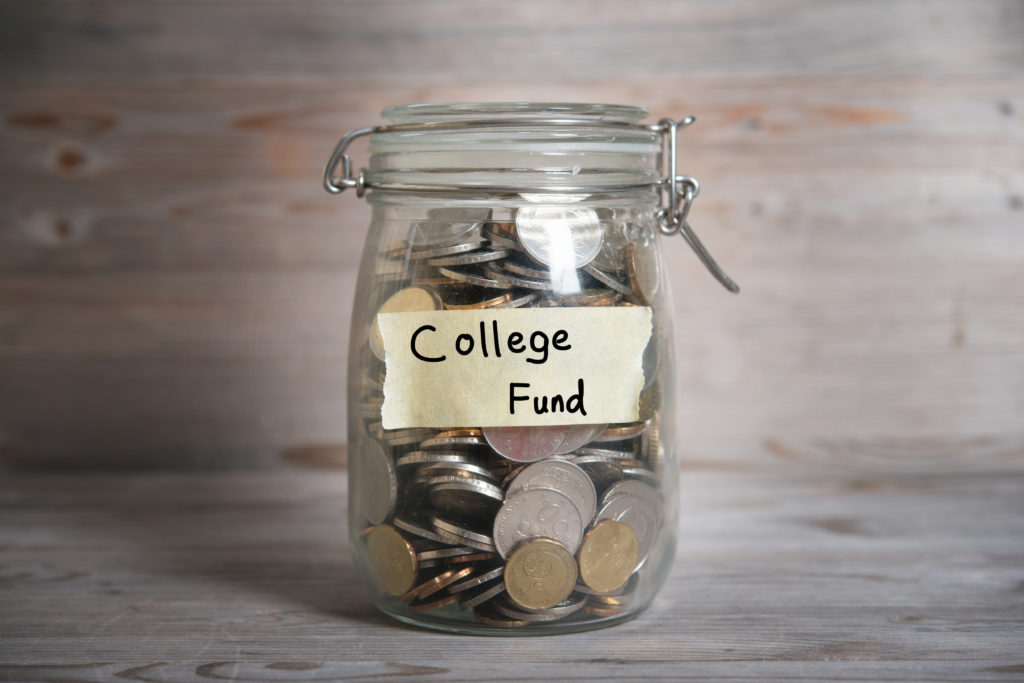 The first step to obtaining financial aid is to complete the Free Application for Federal Student Aid (FAFSA) form. This form will unlock a range of financial aid opportunities, including the possibility of receiving a Pell Grant. These grants are need-based. They do not have to be repaid. Federal subsidized loans are another option, which must be repaid, but they don't accrue interest while you're still in school. Private loans are also an option but tend to be more expensive and are not subsidized.
Many other financial aid and scholarship opportunities are available from civic organizations, charities, and even your workplace. Many employers encourage continuing education and will pay some or all of the cost as long as you continue to work there while you're in school. There are also scholarships targeted toward specific groups, such as military veterans, underrepresented minorities (URMs), first-generation college students, and single parents.
It would be best if you also took the time to discuss financial aid and scholarship opportunities with the admissions office at your chosen school. They can help you navigate the process and provide you with additional resources and advice on how to make your degree more affordable.
What Can You Do With an Online Accelerated Psychology Degree?
Online accelerated psychology degrees can open up many career opportunities both inside and outside the field of psychology. For graduates not wanting to do clinical work in psychology, law enforcement agencies and social work agencies are just a couple examples of employers who tend to hoover up psychology grads.
Here are some popular career options when you complete your online degree in psychology:
Mental health counselor
Human resources specialist
Social worker
School psychologist
Market researcher
Behavioral therapist
An online degree is often enough to get your foot in the door, but to advance in some careers within the field of psychology, you might consider pursuing a master's degree or Ph.D. An advanced degree will unlock more job opportunities, such as becoming a licensed psychologist or psychiatrist. Some research-based positions require advanced degrees, as well.
How Much Does an Online Accelerated Psychology Degree Cost?
Online accelerated psychology degrees can vary in cost depending on the program and the time it takes to complete the degree. The sticker price for an accelerated program can be as low as $10,000 or as high as $50,000 or more.
Fortunately, most students do not pay the total sticker price, especially if they have a demonstrated financial need. You can minimize your cost for an online psychology degree by exploring every type of scholarship and financial aid available.
How Long Does it Take to Get an Online Accelerated Psychology Degree?
The timeline for an accelerated online degree in psychology can vary based on a few factors, including your level of education when starting the degree and the program you choose. In many cases, you should be able to complete your degree in no longer than three years. Many programs are set up to enable you to finish in two years or less.
Are There Affordable Online Accelerated Psychology Degrees?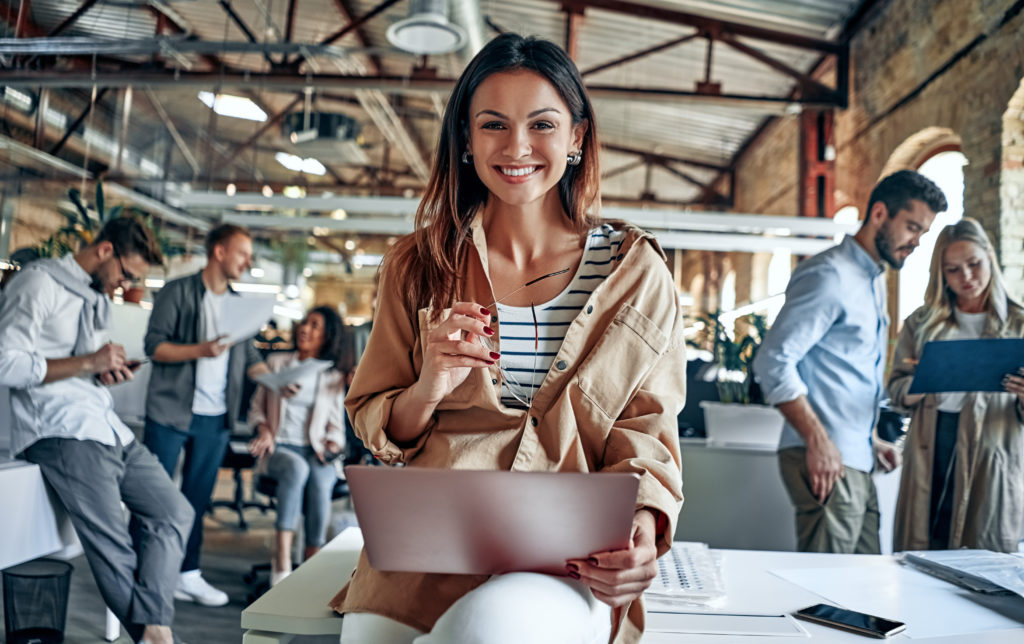 There are many affordable online accelerated psychology degrees you can pursue. An online psychology degree can be cheaper than a traditional one because you don't have to relocate to the city where the school is physically located. This means you don't have to pay for expensive room and board on campus.
However, it's important to remember that cheaper isn't always better. You should always consider not just the cost of an online psychology degree but also the quality and reputation of the program. Choosing a regionally accredited school with a solid reputation can help ensure you get a quality education that future employers will respect.
Make sure you consider financial aid options and scholarships that can help offset the cost of your degree. This will allow you to end up in the best and highest-rated online psychology degree program that also fits into your budget.
Is an Online Accelerated Psychology Degree Worth It?
Getting an online accelerated psychology degree is definitely worth it. Despite a recent media trend questioning the value of college, research shows that individuals with bachelor's degrees outearn high school graduates by millions throughout their careers, according to a study cited in Forbes. So, a college degree is still a strong investment with a high level of return.
Getting an accelerated degree online makes it easier to become a college graduate because you can do it in your own home and on your own time. You can also balance your education with current work and family requirements and don't have to relocate. This flexibility can make earning a degree much more attainable for many people.
The field of psychology is rapidly growing and offers many new career paths, such as neuroscience. This means that with an online psychology degree, you can have many career opportunities now and years into the future. You can work in the healthcare industry, law enforcement, research, or education, among other fields.
What's more, financial aid and scholarships make earning a psychology degree online even more affordable. The sticker price is rarely what you'll end up paying, especially if you have a demonstrated financial need.
10 of the Best Schools Offering Online Accelerated Psychology
Choosing the best school to pursue an accelerated online psychology degree can be difficult. There are several factors to take into consideration, including the cost, the time to completion, the career assistance offered, and the strength of the alum network.
We've scoured online psychology degree programs from all over the country and narrowed down the list to what we believe are ten of the strongest programs. These schools are regionally accredited and have a high reputation for online degrees. They are listed alphabetically.

Arizona State University's online accelerated psychology degree program is designed to help students earn their degrees quickly while providing the same quality education as on-campus programs. You'll earn a degree from one of the five largest universities in the country with one of the largest alumni networks.

Designed for transfer students with at least 15 units, Azuza Pacific's online psychology degree program offers year-round admission, flexible class schedules, guaranteed course availability, and extensive career counseling. The program also provides a free writing tutor.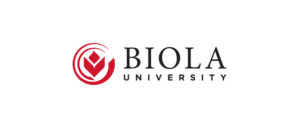 Biola University offers a faith-based online program in psychology that weaves the study of the human mind with biblical principles. It has regularly been ranked as one of the most affordable degree programs in the country. It focuses on helping students gain practical knowledge and experience in psychology.


Bryan College's online psychology program is accredited by the Southern Association of Colleges and Schools Commission on Colleges (SACSCOC). It is also a faith-based program that trains students both for graduate study and for careers in fields such as marriage counseling, family therapy, and school psychology.

The online psychology degree program at Concordia University-Saint Paul offers a flexible schedule, school/life balance, and a strong focus on relationships between counselor and patient. The program features eight intensive-study courses over two years, providing a solid education in clinical psychology and research. There is no fee to apply.

King University's online program consists of 13 courses covering 52 semester hours. You must complete an additional 72 hours of elective and general education courses to complete your degree. Career outcomes for program graduates are diverse and include positions such as research market manager, health care social worker, and rehabilitation coordinator.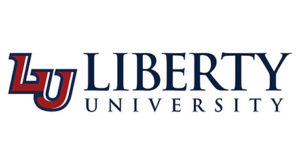 Liberty University in Virginia is one of the fastest-growing universities in the country, both online and on campus. Its accelerated psychology degree program is 100% online and consists of 120 credit hours at a sticker price of only $390 each — and most students pay far less after scholarships and financial aid. The alum network at Liberty is massive and rabid, leading to an abundance of career opportunities.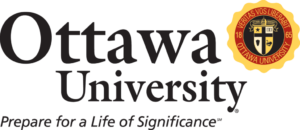 Ottawa University has three physical campuses plus a fast-growing online program. Its accelerated online psychology degree focuses on research, theory, and critical thinking skills. It prepares students to launch careers in clinical psychology and psychotherapy. Alternatively, as a faith-based school, it sends many students into careers such as church ministry and youth work.

The University of Bridgeport's online program blends clinical and theoretical study with the teaching of the soft skills necessary to succeed in the field of psychology, such as verbal and written communication and critical thinking. Many of its online graduates continue their education in grad school or Ph.D. programs, pursuing advanced degrees in social work, education, psychiatry, and more.

At Westfield State University, psychology education is built on a foundation of five tenets of learning. These included building a strong knowledge base, developing critical thinking skills and understanding scientific inquiry, cultivating a system of ethics and social responsibility, learning to communicate, and developing your professional network. This program offers skills preparation, one-on-one mentoring, and opportunities for research and internships.
Getting your Online Accelerated Psychology Degree
Getting an online accelerated psychology degree is becoming an increasingly popular option for anyone looking for an exciting and lucrative career in a growing and dynamic field. There are many options available. Many of these programs offer start dates throughout the year as opposed to just August and December. This makes it easier to find a program that fits your needs and schedule. In addition, you can apply online, and most programs do not have an application fee.
Different programs offer different specialties and concentrations, so it's essential to compare them and choose the program that best suits your future career goals. For example, if you're interested in pursuing a career in clinical psychology, look for a program that offers coursework in assessment and treatment. If you're interested in research, consider a program that offers coursework in research methods and statistics. No matter your career goals, there is likely a program that can help you achieve them.
Conclusion
Getting an online accelerated psychology degree can offer many benefits to individuals looking to further their education and advance their careers in this field. Here are some reasons why you may want to consider pursuing an online accelerated psychology degree:
Faster Completion: Online accelerated psychology degrees are designed to be completed in a shorter time than traditional programs, which can take four years or more. By completing your degree faster, you can enter the job market sooner and earn a salary.
Flexible Schedule: Online programs offer more flexibility, allowing you to balance your coursework with work, family, or other commitments. You can study at your own pace and complete assignments on time, making it easier to manage your time effectively.
Lower Costs: Online programs can be more affordable than traditional programs, especially regarding tuition and other associated costs such as housing and transportation. Additionally, you can save money by completing your degree faster.
Career Advancement: A degree in psychology can open doors to new career opportunities and help you advance in your current job. It can also prepare you for further education, such as a graduate degree or certification, leading to more career opportunities and higher salaries.
Overall, an online accelerated psychology degree can offer a faster, more flexible, and more affordable way to further your education and achieve your career goals.
Notable Resources
2023 Guide to the Best Online Electrical Engineering Degrees
2023 Guide to the Best Online Mechanical Engineering Degrees