2023 Guide to the Best Online Electrical Engineering Degrees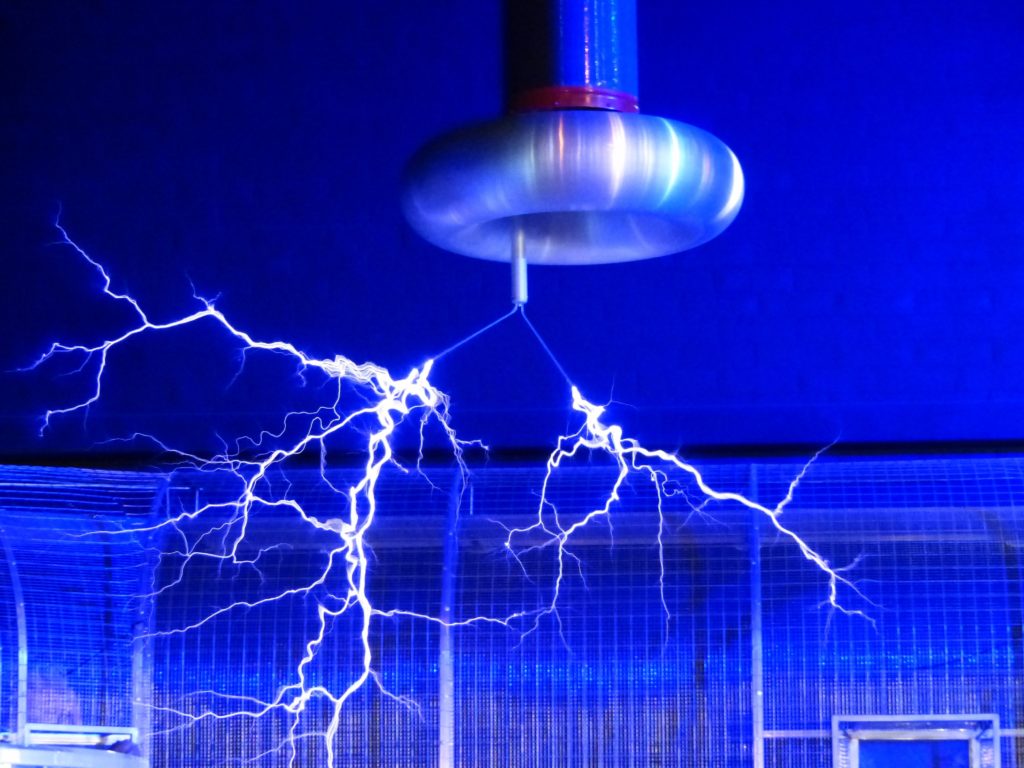 Electrical engineering is a rapidly growing field, and more people are looking to get an online electrical engineering degree. With the rise of technology, it has become easier than ever to earn a degree. An online electrical engineering degree can open up many doors for you. It will give you the knowledge and skills you need to pursue a career in the field. While electrical engineering is always an in-demand career choice, according to the Bureau of Labor Statistics, over 20,100 electrical engineering positions will be available each year for those who hold a degree and have become certified to work in this field. In this article, we'll discuss what you need to know about getting an online electrical engineering degree so that you can make an informed decision about your future.
Best Online Electrical Engineering Degrees
If you are interested in a career in electrical engineering, one of the most convenient ways to get into this exciting field is by earning an online electrical engineering degree. Instead of having to relocate to a college campus or commute to one nearby your home, studying electrical engineering with an online degree program can prepare you for the career path you want in a few short years. Let's look at what goes into online degree programs in this field to help you choose the best one to help you jump into electrical engineering.
Specializations for Online Electrical Engineering Degrees
Since electrical engineering jobs work with products as small as smartphones or as large as hydroelectrical power generators that can span some of the largest rivers in the world, specializations within online electrical engineering degrees are common to prepare students for the unique situations they will encounter in their future careers. Typical specialization offerings in online electrical engineering degrees are:
Artificial Intelligence and Big Data
Communications
Cyber Security
Digital Forensics
Electronic Systems
Mechatronic Systems
Renewable Energy
Career and Salary Information for Online Electrical Engineering Degrees
Electrical engineers can work in various industries, but the expected income for someone with a bachelor's degree in electrical engineering ranges from above $162,930 for the top 10% of electrical engineers in their industry to less than $73,630 for the lowest 10%. And according to Forbes, electrical engineers can earn the most money in Alaska, where the average EE professional earns $119,130 per year. Since only about 350 electrical engineers live and work in Alaska, this higher pay rate is a function of supply and demand and the unique knowledge required to complete the tasks of an electrical engineering position. But EE's make almost that same amount of money ($109,690 per year) on average in Virginia, with nearly 6,880 electrical engineers in the state, so skills are typically just as essential as supply in demand for this highly technical job.
Electrical engineers who have earned their bachelor's degree online or at traditional campuses have a wide selection of career paths they can choose. EE degrees can prepare students for a career as an electrical engineer working with the planning, design, development, and supervision of machinery of all sizes. But many EE professionals specialize within the field further to work on sub-disciplines within electrical engineering.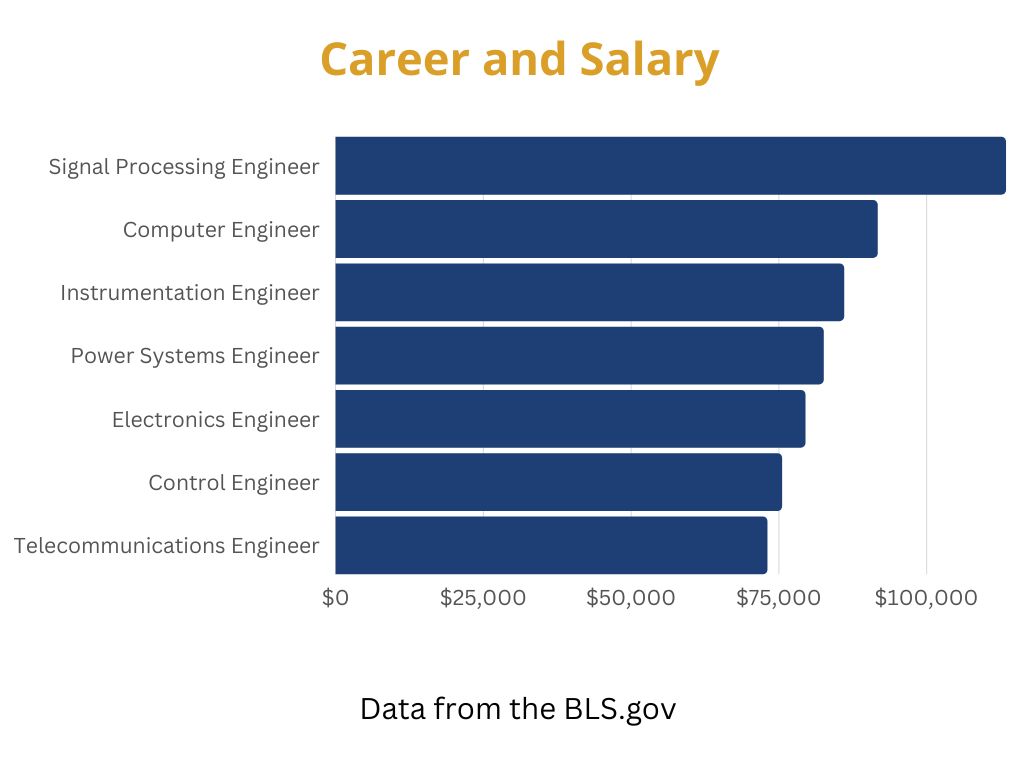 Signal Processing Engineer
This type of engineer works with digital signals to make them more reliable and accurate through pattern recognition, radio frequency designs, and mobile communications. The average salary for signal processing engineers in the US is $113,329.
Computer Engineer
If you enjoy working with computers, this may be the right position for you. Computer Engineers spend their time working with computer systems and their components. The national average salary is $91,628.
Instrumentation Engineer
Those in this position combine their knowledge with electronic engineering training to develop new technologies like Bluetooth, MEMS technology, and smart transducers. Salaries average $85,959 for this position.
Power Systems Engineer
Power Systems Engineers earn an average of $82,501 in the United States. They work with the electrical equipment associated with systems found in transformers, motors, and generators.
Electronics Engineer
This position designs and tests electronic systems like those found in telecommunications, aerospace guidance, and propulsion systems. EE's make an average base salary of $79,410 in the US.
Control Engineer
This particular engineer implements mathematical modeling and automatic control theory to design controllers. The average salary for this position in the United States is $75,456.
Telecommunications Engineer
If you think you'll enjoy helping create communications systems, consider a career as a telecommunications engineer. They combine knowledge with computer engineers to work on telecommunication systems. The average salary is $72,974.
Curriculum and Courses for Online Electrical Engineering Degrees
Students pursuing online electrical engineering degrees must complete coursework heavily weighted with math and process, design, and technology courses. Typical classes an EE student will take include calculus, chemistry, circuits, communications systems, electromagnetics, electronics, physics, and power systems. Students might also be required to complete an internship as part of the curriculum before their online degrees are conferred. Schools with online electrical engineering degree programs usually need between 120 and 130 credit hours to complete a Bachelor of Science in Electrical Engineering (BSEE).
Admissions Requirements for Online Electrical Engineering Degrees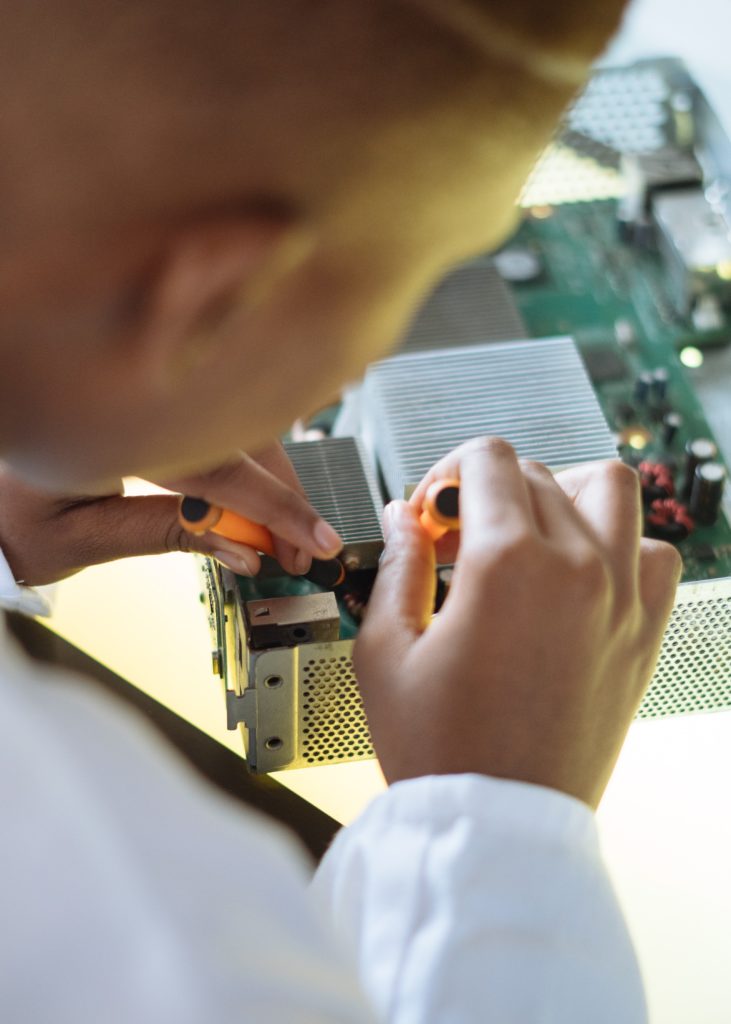 Students seeking admission to online electrical engineering degree programs may be required to have already completed an associate degree (AA) in a related field from an accredited university, community college, or other higher institution. Suppose an AA degree has been completed with a minimum GPA for related coursework typical in online electrical engineering degree programs. In that case, the remaining coursework required for a BSEE may only take 50-60 more credits.
But for those pursuing online electrical engineering degree undergraduate programs without prior university-level coursework, admission requirements may vary from school to school. Most institutions mandate that students seeking a BSEE or related degree be admitted through the university's general student admission requirements. Students are typically expected to have A's and B's in math and physics courses, while some schools require that students have already taken a calculus-based physics course with a laboratory component before admission to the online degree program.
Students who are likely to be admitted to a BSEE program have personality qualities and skill sets that prepare them to work in the field as electrical engineers. The most critical skills and qualities an applicant should have when considering applying for an online electrical engineering degree program are:
Excellent Interpersonal Skills
A career in electrical engineering requires you to work with others regularly, collaborating with technicians, manufacturers, and developers.
Good Concentration
Working on electrical engineering jobs will require you to keep track of multiple technical characteristics and various design elements while designing, developing, and testing components and products. A student who is a good fit for a job as an EE should be able to juggle multiple high-level tasks simultaneously.
High-level Math Skills
Calculus and advanced math principles will be required regularly by students in EE courses, and they should be comfortable using these math abilities throughout their careers as electrical engineers.
Strong Initiative Skills
Electrical engineers have to keep up with technological changes by engaging in continuing education throughout their careers in this field. Students considering attending online electrical engineering degree programs should be comfortable taking the initiative to grow their knowledge during their career in the EE field.
Written and Verbal Communication Skills
Electrical engineers will work with other engineers, technicians, and professionals during design, development, and production. Speaking effectively with others is a big part of this job, but written communication skills are almost as critical as verbal communication skills within a career as an electrical engineer. EE professionals often have to provide publications, operation or maintenance manuals, product proposals, or even documents regarding product design as a component of their jobs. Students interested in pursuing this career path should be able to communicate effectively verbally and in writing.
Accreditation for Online Electrical Engineering Degrees
Just like many other professional fields, students seeking to enter a career in electrical engineering may attend a school that is regionally accredited and recognized as a leader in its career. For online electrical engineering programs, Accreditation Board for Engineering and Technology (ABET) accredits programs for their ability to prepare students for STEM-related careers effectively. In addition to considering programs that are accredited, remember to pay close attention to the accreditation for the school itself. Generally, regional accreditation is considered to be the most prestigious. The Council for Higher Education Accreditation (CHEA) has a complete list of the six regional accrediting bodies for colleges and universities.
Financial Aid & Scholarships for Online Electrical Engineering Degrees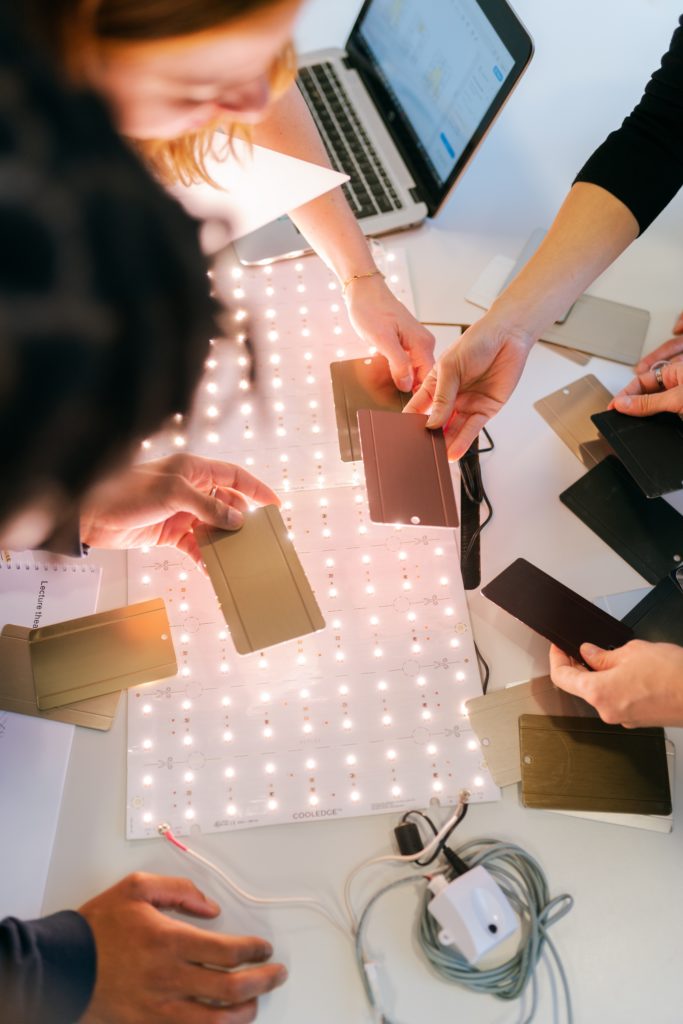 Going to school, whether four years of undergraduate coursework or two years of completing upper-division classes to complete an online electrical engineering degree, can add up. But there are a few ways that students can reduce their cost of attending school for any degree, including online electrical engineering degrees. Potential students should fill out the Free Application for Federal Student Assistance, or FAFSA, form as soon as possible. This federally funded clearinghouse helps students connect with federal loans, grants, and scholarships to help reduce or eliminate school costs.
For active duty or veteran students, Tuition Assistance may be available to you for up to $250 per credit, depending on your situation and the school you are attending. Another avenue to help with college costs associated with your online degree is through your employer. For some students already working in a related field, some companies offer tuition assistance to empower employees to complete degrees that will boost the business's workforce.
What Can You Do With an Online Electrical Engineering Degree?
Electrical Engineers can work with many industries once they complete their undergraduate degree. According to the BLS, the five most common fields for electrical engineers are engineering services, electric power generation, navigational measuring, research and development, and semiconductor manufacturing. Regardless of the industry, electrical engineers will have similar tasks they are qualified and expected to do in the workplace, including
Applying knowledge about systems, materials, and electricity
Assuring product quality
Collecting data to prepare reports for customers
Complying with all state and federal regulations
Confirming the capabilities of systems and system components
Designing and conducting research
Designing electrical equipment to assist in the development of manufacturing processes
Evaluating products and components, electrical systems, and applications
Studying customer requirements to guide the development of electrical products
Testing products, systems, and system capabilities
How Much Does an Online Electrical Engineering Degree Cost?
While attending a traditional school can be very expensive for students who need to live on campus, they may also have to quit a job or work fewer hours to attend in-person classes. Online degrees offer an affordability that is hard to beat. Relocating to campus is optional, and current job and life commitments can be uninterrupted to attend school. However, attending an online electrical engineering program does come with tuition and other related costs.
Sometimes online colleges require students to pay a flat per-semester fee. Other times tuition costs are assessed per credit hour of coursework. Tuition for EE programs can be as little as $150 per credit hour, with taxes and school fees in addition, or per-semester tuition could be as much as $8,500 for schools that charge by the term.
Often, online undergraduate electrical engineering programs are completion degrees. This means students must have an associate's degree or 50-60 hours of transferable credit before beginning the online program. These students tend to see substantial savings since they need fewer hours to achieve their degree.
How Long Does it Take to Get an Online Electrical Engineering Degree?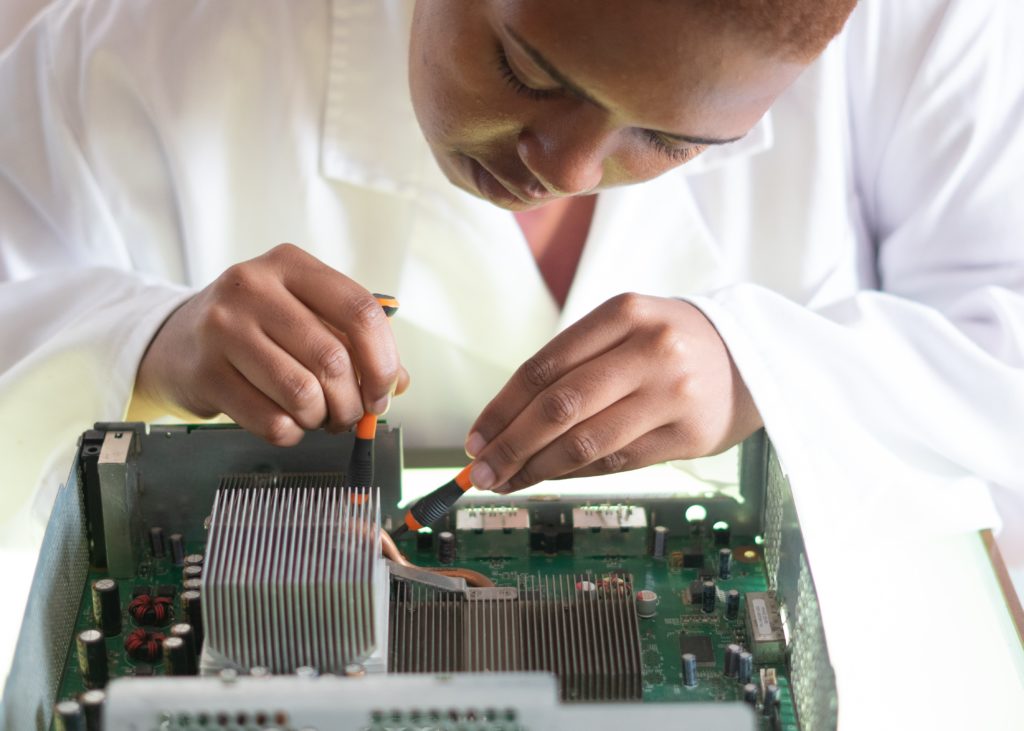 Students pursuing an online engineering degree will attend for two or four years. Students who have earned an associate degree or have already taken basic courses may be able to finish their coursework in two years. But those who have not completed accepted credit hours will attend school for four years to earn their BSEE degree. Students who want to work full or part-time during their program may take longer to complete the required classwork if they cannot take a full schedule of classes every semester.
Are There Affordable Online Electrical Engineering Degrees?
Attending college, whether in-person or online, can be expensive. We have listed a few programs below that are under $40,000 for an entire four-year program. That being said, here are a few tips to help make your online education affordable. Consider attending a program in your home state to take advantage of in-state tuition breaks. Make sure you sign up with FAFSA to benefit from financial assistance, including grants and scholarships that you don't have to pay back, lowering the cost of your education.
Look into special tuition assistance like those offered to active and retired military members. If you are employed, ask your employer if they provide any tuition assistance program to help you further your education. And finally, look into whether the school you plan to attend offers financial aid packages, scholarships, or grants to students you can pursue. While going to school may not be free, students actively seeking a reduction in their costs to attend school often find that combining many different money-saving efforts will result in an affordable degree.
Is an Online Electrical Engineering Degree Worth it?
For students interested in math and science, earning an online degree in electrical engineering is a great option. Online degrees are just as valuable to potential employers as those earned by students at traditional, in-person programs. And since many students may be able to finish their degree online in as little as two years, students who choose to go this route can potentially enter the workforce shortly afterward, making this path to a career as an electrical engineer very appealing to students ready to jump into the profession. Moreover, with average salaries being so high and affordable online degree options, the return on investment is high!
10 of the Best Schools Offering Online Electrical Engineering Degrees
The following schools were chosen because they offer extraordinary online programs and are regionally accredited. They are listed in alphabetical order.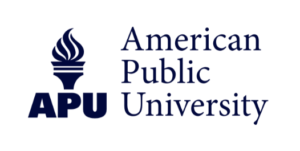 Admission to APU is based on the general student admission requirements and an additional mathematical expectation that students will have taken pre-calculus or higher math courses. Students can transfer up to 90 credit hours from another accredited university or they can complete the full 128 credit hours at APU. Classes in EE at American Public University last between 8-16 weeks. Students can begin their program at the start of any month, making this rolling-start program highly convenient. This West Virginia school offers three concentrations for future electrical engineers: communications, mechatronics, and a general EE degree. The tuition at APU is $285 per credit hour or $250 with a military grant.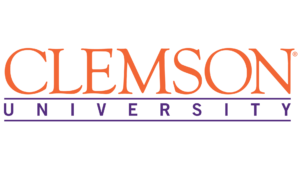 The BSEE program at Clemson University is a completion program for those seeking to finish an online electrical engineering degree. Students wishing to attend the CU program must have earned at least a B in previous coursework before transferring to this BSEE online degree program. While this program does provide all coursework online, students are encouraged to take labs at a nearby university and transfer them to Clemson. In addition, students must complete a senior capstone project. Coursework is asynchronous, increasing the convenience of attending Clemson's online BSEE. Students must maintain a 2.0 in all coursework and complete 126 credit hours to graduate. ABET accredits Clemson's EE program.
The Daytona BSEE program emphasizes electrical engineering technology. The BSEE follows the "2+2" model. This means students who want to earn their degree in engineering here must have already completed an Associate of Science (AS), Associate of Applied Science (AAS), Associate of Arts (AA), or a Bachelor of Science (BS) degree with at least a 2.5 GPA before beginning this program. The online electrical engineering degree offered at Daytona requires 128 credit hours, including 36 hours of general curriculum coursework required by the state of Florida. Students seeking financial aid at Daytona State College can apply for funding through the federally funded FAFSA, Florida's Bright Futures Scholarship Program, and the Daytona State College Foundation scholarships available to all students. ABET accredits this program.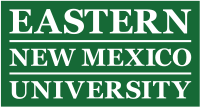 ENMU offers an online electronics engineering technology (EET) degree that students can complete in 120 credit hours. Students here can study for an online BS or BAAS in analog electronics, digital electronics, analog and digital electronics, electronics engineering technology, or renewable energy. Students will participate in synchronous and asynchronous learning on the Canva and Mediasite platforms. Online students will have access to many resources, including the online databases in the Golden Library through ENMU. Residents of New Mexico pay $297 per credit hour, while the cost for out-of-state students is $380. ENMU offers up to $30,000 in financial aid over four years based on a student's ACT or SAT scores. Other forms of financial assistance are available through FAFSA and the ENMU Foundation. Students applying to study at ENMU must provide a high school transcript and ACT or SAT scores.

Students attending ECPI's 124-credit Electronics Engineering Technology online degree program can finish in as little as 2.5 years with their year-round schedule of courses. Rolling enrollment and start dates provide flexibility for students who want to continue to work or keep personal commitments while attending online school full-time. The program offers concentrations in electronic systems engineering technology and mechatronics. Students take two courses at a time during five-week terms, giving students a chance to focus on a small amount of content at one time during online learning. Tuition at ECPI is about $8,712 per semester, but there are many opportunities for financial assistance. Students can use military programs, federally funded options, the Tuition Assistance Student Loan Program (TASL), and Virginia Employment Commission Grants.

Students who want to attend FIU's electrical engineering online program must have completed Calculus I and be ready to take Calculus II. Applicants must submit ACT/SAT scores and transcripts. FIU's unique program called Connect4Sucess guarantees admittance to students who have completed an AA within three years of applying. Students can start at FIU's program three times yearly at this ABET-accredited program. Tuition breaks for Florida residents bring down the out-of-state tuition costs of $345 per credit hour to $228 for Floridians. This program also requires students to choose two concentrations from twelve options.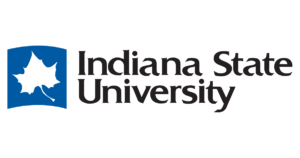 The program at ISU is intended for transfer students who have completed an AS or AAS degree in electronics technology with at least a 2.0 cumulative GPA from a regionally accredited school. ABET accredits the Electronics Engineering Technology Program. Students here can expect to finish their required 72 credit hours in three years when taking fall and spring courses. Online students pay the same as traditional, in-person students. In-state tuition for this online program is $9,400 per semester. Online students who do not live in Indiana pay $12,228 per semester for tuition. 80% of full-time students at ISU have scholarships and grants.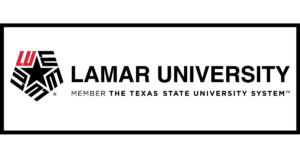 Lamar's online electrical engineering degree is a "2+2" completion program. Applicants must have earned an associate degree in a related field to be admitted to this online program. This ABET-accredited program is 120 credits. There are synchronous and asynchronous courses in this program. The per-credit tuition for Texas residents is $396 and $804 for non-residents.

The online electrical engineering degree at Stony Brook offers upper-division coursework for students in their junior or senior years of school at this ABET-accredited program. Applicants to the program at Stony Brook must have completed a year of calculus-based physics and an introduction to differential equations course with at least a 3.0 GPA. It generally takes two years for students to complete the classes in this program. Most of the classes are asynchronous. Online tuition rates per credit hour here are $353 for out-of-state students and $295 for New York state residents.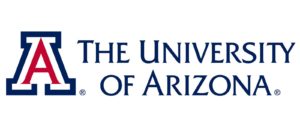 Students seeking online electrical engineering degrees at UA can choose to focus on Business, Economics and Entrepreneurship, Computer and Information Science, or Engineering and Technology. Applicants can transfer from a recognized community college through UA's Pathways program or apply to the university as first-year students. This ABET-accredited program charges the same tuition for both in-state and out-of-state students at $500 to $610 per credit hour. Students in this program can expect to participate in real-world engineering projects in partnership with businesses connected to the University of Arizona.
Getting your Online Electrical Engineering Degree
For those looking to pursue a career in electrical engineering, getting an online degree from a regionally accredited university can be an excellent way to gain the necessary knowledge and skills. These programs offer great flexibility, allowing students to learn at a manageable pace. They can also be very affordable, especially if you attend an in-state online college. Remember, many scholarships, grants, and loans are available to help with costs, so make sure you fill out a FASFA application.
Getting an online degree in electrical engineering has the potential for a high return on investment. With increased job opportunities and higher salaries, this type of degree can be an invaluable asset for any student looking to further their career in the electrical engineering field. With the right program, students can gain much more than just knowledge – they can gain skills that will help them succeed in their chosen profession.
Other Notable Resources
2023 Guide to the Best Online Teaching Degree Programs