2023 Guide to the Best Online Mechanical Engineering Degrees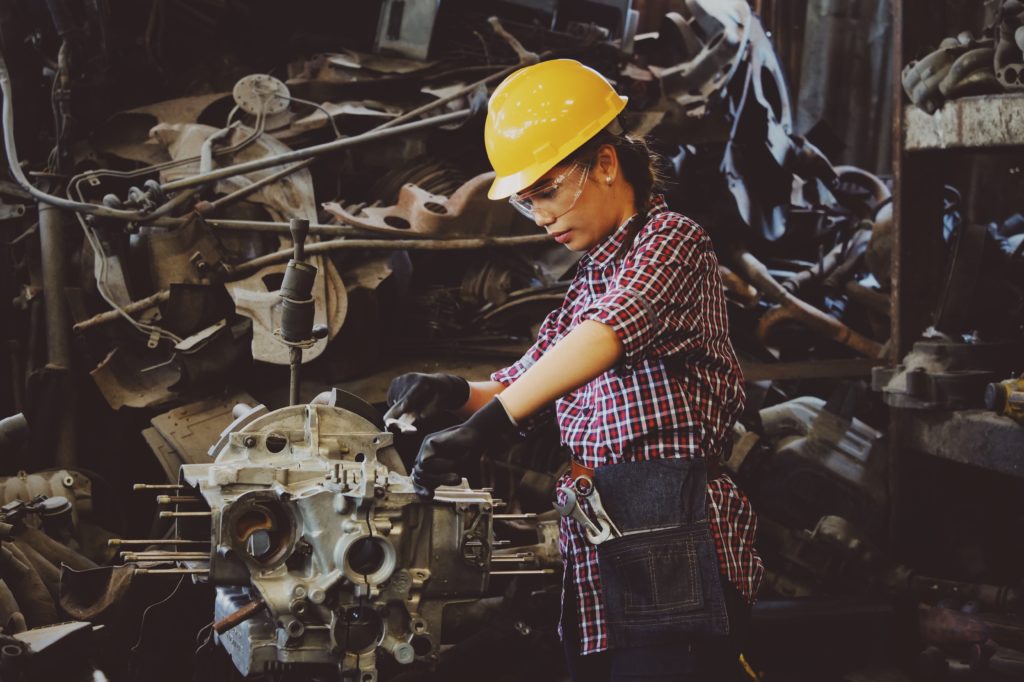 Today, an online mechanical engineering degree is becoming an ever-more attractive and viable option for securing high-paying, respectable work in fields like manufacturing, aerospace, automotive design, business, and many more commercial and industrial sectors. Look at our comprehensive guide to earning an online degree in mechanical engineering and see if this educational path could be right for you.
What Makes an Online Degree in Mechanical Engineering High-Quality?
When considering online degrees as you work toward becoming a mechanical engineer, you'll want to find a suitable bachelor's or master's degree program. The best mechanical engineering programs will develop and enhance your intellectual, technical, and problem-solving capabilities and prepare you for in-demand jobs with high pay. Quality online degree programs in mechanical engineering will be rigorous, accredited, highly ranked, and well-respected. They will fully prepare you for a career as an engineer or provide a path to management. Depending on your needs, you may choose a program that follows a traditional schedule or an accelerated option that allows you to graduate more quickly.
Types of Online Mechanical Engineering Degrees
As you consider educational options in mechanical engineering, you will encounter different types of degrees. The kind of education you pursue can affect your future work and influence your job satisfaction, earning potential, and opportunities for professional advancement. For instance, degrees in mechanical engineering and mechanical engineering technology are both grounded in applying math and physics to the design, analysis, and improvement of mechanical devices. Still, one degree is practical, while the other focuses on theory.
Engineering technology coursework emphasizes physical creation and hands-on work. Engineering coursework focuses on modeling and design. Engineers and engineering technologists often work alongside each other to create machinery. Engineering technologists may spend their days building devices, testing new technologies, and developing plans to improve existing ones, while engineers may be more likely to hold leadership or managerial roles. Both disciplines are professional career paths with a potential for high earnings, and choosing the path best suited to your temperament and talents will pay off in the long run.
Master of Science vs. Master of Engineering
If you are considering an advanced degree in engineering, you will encounter Master of Science and Master of Engineering programs in your search. Each type of degree has a different focus, although there are overlaps and similarities in the curricula. Master of Engineering (ME or MEng) degrees emphasize practical skills that prepare you for management and leadership roles. At the same time, a Master of Science (MS) in engineering is typically a research-oriented degree that can lead to a career emphasizing academic and theoretical work. Some MS programs actively promote engineering in practice. This degree does not preclude graduates from taking on roles in management, although the ME degree may have more earning power. As you consider different programs, take into account the curriculum and alumni outcomes to determine which program fits you.
Specializations for Online Mechanical Engineering Degree Programs
Mechanical engineering bachelor's degree programs have required core classes and electives, both of which are essential to completing your degree. Many programs offer specializations or concentrations in a particular subject, and some schools will be especially well-known for the quality of specific course offerings. Focused tracks are sometimes available at the bachelor's degree level. Still, many people take a few classes in their area of interest as electives, then choose their specialization when they pursue their master's degree. Suppose you plan to work in a specific field or industry, want a particular job title, or want to work for a specific company after graduation. In that case, it's imperative to find a program suited to your goals as you choose.
This list of mechanical engineering specializations is incomplete, but it will give you an idea of the programs you will encounter in your search.
Controls and Robotics
Students specializing in controls and robotics will learn about the fundamentals and optimization of the control devices used in drones, autonomous vehicles, biomedical technology, and other machinery. This concentration can prepare students to work in the aerospace, military and defense, automotive, and biotech industries. Many students will study probability and statistical methods, algorithms, and programming languages to work with advanced computerized robotics.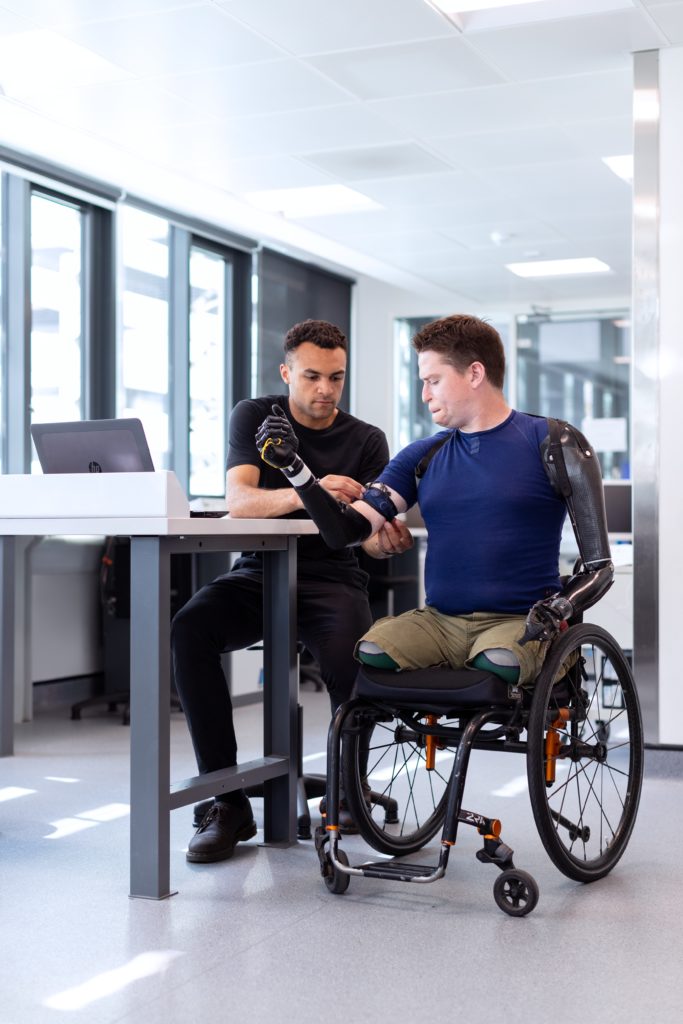 Materials Science and Engineering
Prospective engineers who specialize in materials science and engineering study the chemistry and physics of materials. They apply their knowledge to applications in the fabrication and selection of electronic, magnetic, and optical components and nanomaterials. Many students study failure analysis. Student coursework may include classes on polymers, vibrations, wave dynamics, and finite element methods that prepare them to work in the aerospace or biomedical industries, among others.
Fluid Mechanics and Thermal Systems
The fluid mechanics and thermal systems area of concentration prepares students to work in astrophysics and the energy conservation and sustainability sectors. Coursework deals with the fundamental principles of thermodynamics, heat transfer, power transfer, and the flow of thermal energy through liquids and gases. Students may take aerodynamics, propulsion, computational fluid dynamics, and renewable energy classes.
Mechanics of Materials
A concentration in the mechanics of materials offers instruction in the mechanical dynamics of soft and solid materials and material systems. Coursework includes instruction in finite element methods and numerical modeling and may consist of classes in the composition of ceramics and polymers. Students also study the incidence and effects of stress, strain, torsion, etc. Students who specialize in the mechanics of materials often find jobs in the manufacturing, design, biomedical, and energy sectors.
Renewable Energy and Environmental Flows
Many mechanical engineering degree candidates specialize in renewable energy and environmental flows. These students study technologies that support energy efficiency and sustainable and renewable energy solutions. They learn about atmospheric, oceanic, and groundwater-based energy flow and transport. Coursework may include modules in computational fluid dynamics, power systems analysis, geophysical fluid dynamics, and atmospheric physics. Graduates may find jobs in the energy, sustainability, and environmental conservation sectors.
Automotive Design
The specialization of automotive design prepares students to plan consumer vehicles such as cars, trucks, vans, buses, and coaches. Prospective engineers will learn analysis and optimization methods. They may also take coursework in sensor systems, material handling systems, prototyping, automobile dynamics, and computer-aided drafting and modeling. Graduates generally seek work in the automotive industry.
Nanotechnology
Nanotechnology is an area of concentration related to designing and developing tiny technology. These machines interact with and influence matter at the atomic and molecular levels. Students may study materials science, nanomanufacturing, and nanoscale electronics. Nanotechnology has applications in medicine, biochemistry, and materials engineering for the automotive and aerospace industries. Other related areas of study may include mechatronics, aerospace engineering, automatic control systems, and machine learning.
Automation and Control Systems
An automation and control systems specialization can prepare mechanical engineering students for academic, industrial, or business careers. Control systems manage and regulate the behavior of everything from aircraft to air conditioners. Mechanical engineers who take on this specialization can design and implement control systems that make systems safer, easier to operate, and less susceptible to failure. Engineers may also create motion control systems, biomedical equipment, and data storage devices.
Career and Salary Information for Online Mechanical Engineering Degree Programs
In 2021, the US Bureau of Labor and Statistics stated that the median salary across all occupations in the United States was $45,760, while the median salary for mechanical engineers was $95,300. The average starting salary for a mechanical engineer with a bachelor's degree is $74,900. Compensation can vary depending on your location, job title, area of specialization, and the type of degree you carry. The highest median wages, ranging from $97,000 to around $100,000, tend to be found in the scientific research and development, electronics manufacturing, architectural and engineering, and transportation equipment manufacturing industries. Common job titles include mechanical engineer, senior mechanical engineer, mechanical design engineer, project engineer, and project manager.
Mechanical Engineers
Curriculum and Courses for Online Mechanical Engineering Degree Programs
The core curriculum of most mechanical engineering bachelor's degree programs will be similar from school to school. Students will need a solid foundation in math and physics as they develop proficiency in mechanics, thermodynamics, materials science, and structural analysis. Coursework will vary based on the electives and concentrations that each school offers.
Admissions Requirements for Online Mechanical Engineering Degree Programs
Admission requirements for traditional and online engineering programs are typically very similar, although they can vary from school to school and by type of instruction or degree. You will usually need to provide the following credentials:
High school diploma or GED certificate
Transcripts from high school or college that include a GPA
ACT or SAT scores
Letters of Recommendation
Accreditation for Online Mechanical Engineering Degree Programs
When looking for online mechanical engineering instruction, it's essential to choose an accredited program that will prepare you to get the licensing and credentials you need for the career you want. Accreditation verifies that a program meets the quality standards designated by that organization and is often used by employers, professional associations, and other schools to vet potential candidates. There are two types of accreditation. The school itself should be regionally accredited. The program can also be accredited.
The gold standard for engineering accreditations is Accrediting Board for Engineering Technology (ABET) accreditation. Schools that produce graduates who become licensed engineers are ABET-accredited to ensure that graduates can meet professional standards and are worthy of holding a nationally valid license. State licensing boards generally only accept academic degrees with ABET accreditation or from a regionally accredited school. Before committing to a program, talk with the admissions department, faculty, alums, or other students at your chosen school to ensure that your degree will help you achieve your goals.
Here is a list of the six regional accreditation bodies that ensure online schools have high standards:
Financial Aid and Scholarships for Online Mechanical Engineering Degree Programs
Engineering students can seek financial aid by completing and submitting a Free Application for Federal Student Aid (FAFSA). Undergraduate students may be eligible for Pell Grants, government loans, and private loans. Remember that loans must be repaid with interest, so consider the terms carefully. You can also contact school admissions departments for questions about financial aid, discounts, and payment plans. Prospective engineers may also be eligible to receive grants, scholarships, and fellowships from other organizations or their school of choice. Some applicants may need to submit essays or other materials when they seek funding. If you are already in the workforce, your employer may partially or fully compensate you for your tuition.
What Can You Do With an Online Mechanical Engineering Degree?
Mechanical engineers acquire desirable, adaptable, and transferable skills that can be applied to a wide range of careers. Graduates are technically skilled critical thinkers who are accustomed to solving problems in collaborative, interdisciplinary environments. Many mechanical engineers who have earned bachelor's degrees work in architecture and construction, contributing to the design, building, and analysis of buildings, bridges, and other infrastructure. Some work on renewable energy projects in the environmental engineering field, while others research and develop new technologies or work as process engineers. Mechanical engineers often choose to work in automotive and aerospace manufacturing or become project managers or product designers.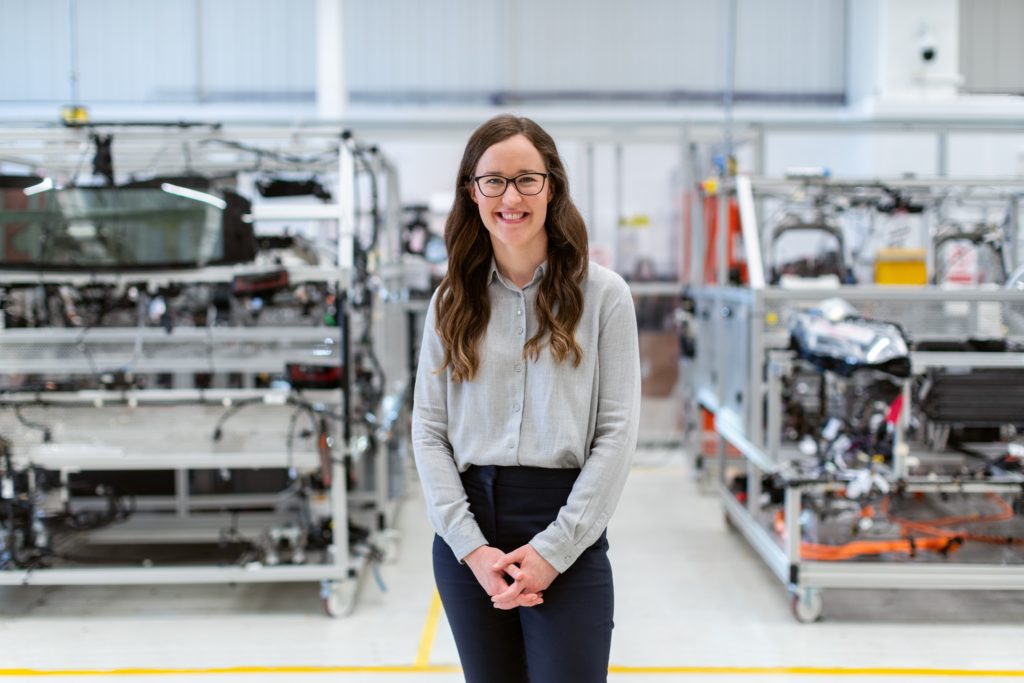 Employers view master of engineering and Master of Science in engineering graduates as technically skilled leaders. Engineers with MS degrees tend to work in the technology sector, but specialized online Master of Science programs can prepare students for specific engineering fields like marine engineering. ME degree holders tend to work in a broader array of commercial, industrial, manufacturing, and business sectors.
How Much Does an Online Mechanical Engineering Degree Cost?
According to the Education Data Initiative, the cost of an online degree from a public university is $38,496. The same report states that the average online degree from a private university is $60,593. Students also typically need to pay for their own supplies and technology. Online master's degrees in mechanical engineering can cost between $450 and $1,600 per credit hour, or between $14,000 and $48,000, inclusive, depending on the duration and credit load of the program.
How Long Does It Take to Get an Online Mechanical Engineering Degree?
Most online bachelor's degrees in mechanical engineering require about 128 credits for completion. Full-time students typically graduate in four years. Some accelerated programs can be completed in three years or less. Students who pursue specialized concentrations may take longer to graduate. Students who pursue online master's degrees in mechanical engineering typically take two to four years to graduate, depending on the nature of the program, the number of credits required to graduate, and their work status.
Are There Affordable Online Mechanical Engineering Degree Programs?
Online mechanical engineering degree programs vary in cost. Affordable programs have a lower annual and total overall cost and a low impact on your cost of living. You may also be able to make school more affordable if you can attain a merit- or interest-based scholarship. Remember that a low-cost program is only a good investment if it enriches your mind, builds skills, and provides credentials that help you reach your goals.
While you can find programs that cost less than $10,000 a year, you should make sure that these programs will provide the coursework and accreditation you need to transition to better opportunities when you complete the program. Consider the duration and length of the program, its proximity to other options and resources, and whether its location, online-only or hybrid status will affect your immediate and long-term financial health. Also, consider how financial aid will affect the total overall cost.
Is an Online Mechanical Engineering Degree Worth It?
Online mechanical engineering degrees are worthwhile if the costs align with your goals and outcomes. You will need to consider whether the employers you wish to work for value the credentials you will be earning, the potential for growth and success in your field, and your immediate and long-term earnings. Most engineers start working after completing their bachelor's degree, and candidates who pursue ABET-accredited bachelor's degrees will have the edge over those who graduate from non-ABET-accredited programs.
Employers highly value online master's degree programs because they provide specialized knowledge or management training that is in demand. The higher the need for qualified engineers in a particular specialization, the more attractive online credentials will be. Students who work full-time in their field while they earn their master's degrees are typically highly sought after by hiring managers. Online degrees can be flexible, accessible, and cost-effective. They provide opportunities to non-traditional students. Careful planners who communicate with admissions officers, faculty, and fellow engineers will be better able to choose an online program in mechanical engineering that will provide access to good jobs and opportunities for advancement.
10 of the Best Schools Offering Online Mechanical Engineering Degree Programs
Here is a list of some of the best online undergraduate and graduate online mechanical engineering degree programs. The schools are regionally accredited and offer outstanding experiences for students. We organized them in alphabetical order.

The Scottsdale-based Arizona State University Online offers a 4-year hybrid Master of Science in industrial engineering that takes place online and on campus. The curriculum gives prospective mechanical engineers high-quality coursework, a low student-to-faculty ratio, and opportunities to communicate directly with professors. Enrolled students can use career services, academic advising, financial aid, and other campus resources.

ECPI University is a Virginia-based institution that offers an online-only, 2.5-year accelerated bachelor's degree program in Mechanical Engineering Technology. The program is designed to be convenient, flexible, and affordable. The coursework provides an education in applied engineering that prioritizes problem-solving, technology, and scientific knowledge. Students receive live instruction in marketable, career-focused skills from credentialed engineering professionals with real-world experience. ECPI regularly works with employers, alums, and other specialists to keep the coursework up-to-date. Graduates may choose jobs as technicians, plant managers, and more when they receive their degrees.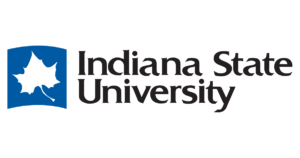 Indiana State University's online Bachelor of Science degree program in mechanical engineering technology was created for transfer students who have already completed first- and second-year course requirements at another school. The program features an integrated curriculum that prioritizes design and management and prepares graduates to work with tools, machinery, and systems in the manufacturing sector. Both mechanical engineering theory and application are emphasized. Students also gain hands-on experience and training in computer-aided design (CAD). Graduates are prepared to enter careers in the design, installation, manufacturing, testing, evaluation, technical sales, maintenance, or management of mechanical and related systems and processes.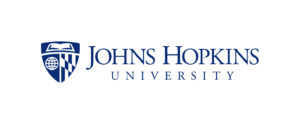 Johns Hopkins University is a private institution that offers an online Master of Science program for mechanical engineering students. The Johns Hopkins Engineering for Professionals (JHU-EP) program is a rigorous yet flexible and interactive learning experience for online students that accommodates a variety of learning styles. The program is also notable for admitting students already in the workforce. Johns Hopkins upholds the highest quality standards by enlisting government, private sector, and industry experts to provide instruction. Students can attend online labs, and access archived lectures at any time.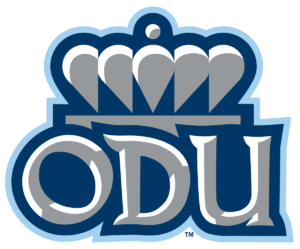 Old Dominion University is a public institution based in Norfolk, Virginia. It's a four-year degree program in mechanical engineering that rewards a Master of Science or Master of Engineering and provides classes and projects relevant to professional careers and industries. Opportunities include collaborative and faculty-led research projects and internships. The program offers access to institutional resources, such as career services and academic counseling.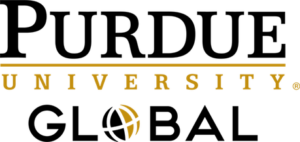 Purdue University's online Master of Science Degree in Mechanical Engineering (MSME) is an affordable, flexible, and rigorous graduate education. It is designed for working professionals and includes 30 credit hours of technical and quantitative courses taught by expert faculty members. Students can develop deep knowledge in their specialization, including computational simulations or system design, nanotechnology, fluid mechanics, and the automotive, aerospace, or biotech industries. Most students have between one and four years to earn their degree.

Engineering technology professionals who graduate from Texas A&M apply math and scientific knowledge to the manufacturing and improvement of existing technology. Engineering technology graduates work in manufacturing, operations, and production. The Bachelor of Science degree program in mechanical engineering technology provides a broad foundation in math, science, and problem-solving skills related to engineering. It also enables students to do hands-on work that teaches them to apply their knowledge to manufacturing, designing, and installing complex systems.

The University of Alabama provides students with a flexible, competitive education near and far. The Tuscaloosa school offers a four-year theoretical and practical education that includes research projects while enrolled in a collaborative Master of Science in Mechanical Engineering program, which can be completed online or on campus.
Enrolled students can access academic advising, career counseling, and professional services.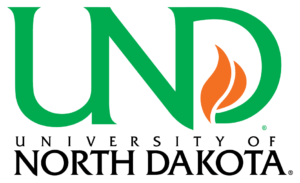 The University of North Dakota's online mechanical engineering programs are based in Grand Forks, North Dakota. The Master of Science or Engineering in Mechanical Engineering are four-year programs that focus on intellectual and professional development. Students undertake rigorous coursework, projects, and research as they collaborate with fellow students and faculty. Nearly one-third of the available mechanical engineering programs can be completed online only. Students can access campus resources, including academic advising and career services.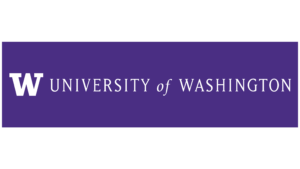 The University of Washington's online Master of Science in Mechanical Engineering (MSME) degree is designed for candidates who have received a bachelor's degree in engineering with a core mechanical engineering curriculum background. This program prepares graduates to be recognized as professional mechanical engineers in technical leadership roles. The online coursework is taught by faculty members who are experts in their field. Students can start the program any quarter and work while taking classes part-time. Most students complete the program in three to four years.
Getting your Online Mechanical Engineering Degree
Mechanical engineering online degree programs are available in various levels and specializations, so you should be able to find one that will suit your professional aspirations while accommodating your schedule and financial capacity. As you consider different online degree programs, be sure to learn about their start dates, duration, admissions process, and the academic, financial, and professional support they offer. Consider accelerated or flexible programs, then pick one that works for you.
Any mechanical engineering degree program will be a significant investment, so don't hesitate to ask for advice from alums and employers. Before and during your education, invest in your intellectual and professional growth and maximize the program's value.
Online Degrees in Mechanical Engineering Can Secure Your Future
A career in mechanical engineering can be an exciting and fulfilling life path for people who love the rigor and challenge of solving mechanical problems and designing the technology people use every day. An online degree from the right school can lead you to job satisfaction and long-term success. If you are already working or want to consider every available option for professional development, consider an online degree in mechanical engineering as you prepare for the future.
Other Notable Resources
2023 Guide to the Best Online Engineering Degrees