2023 Guide to the Best Online Doctorate in Educational Leadership Degrees
Demand for qualified personnel to lead and manage academic programs is on the rise. With an online doctorate in educational leadership, you will work tirelessly to improve learning outcomes, increase educational standards, and facilitate the success of students and personnel in a wide range of professional roles. An online doctorate in educational leadership can significantly improve your salary prospects and increase your odds of finding a great job in a competitive market. You don't want to waste your time and money on the wrong program, so you need to check out this comprehensive overview of the ten best online doctorates in educational leadership before you begin the application process.
Specializations in Online Doctorate in Educational Leadership Programs
Educational leadership programs prepare students for diverse positions in the job market. Because of this, many universities offer several specializations to help students develop skills that align with their career goals. Common specializations in educational leadership programs include:
Higher education
Conflict resolution
Technological leadership
Special education leadership
Interdisciplinary leadership
International education leadership
Distance education
Diversity and inclusion
Career Information for Online Doctorate in Educational Leadership Degrees
Here are a few of the professors where people with Doctorate in Educational Leadership degrees thrive. We have also included some salary information for each role.
School Superintendent
School systems need strong leadership for all of the moving parts of a district to function correctly. Superintendents handle curricula development, funding, staffing, regulatory compliance, standardized testing, logistics, and all other important matters for schools in their district. Most K-12 superintendent jobs only require a master's degree. However, competition in this field is fierce, so a doctorate can significantly improve a professional's career and salary prospects. On average, school superintendents make $102,650 per year.
University Professor
Many professionals with an online doctorate in educational leadership take professorships in prestigious colleges of education worldwide. As a university professor in this field, you will primarily learn how to instruct and assess aspiring teachers. The median salary for professors in the U.S. is slightly under $80,000 per year, but tenured professors tend to earn higher salaries over time.
Director of Educational Technology
Technology is an important component of the modern classroom. Directors of educational technology find funding for new technologies, develop long-term technology strategies, manage teacher training, and oversee the implementation of new technologies in the classroom. The average director of educational technology earns an annual salary of $110,870.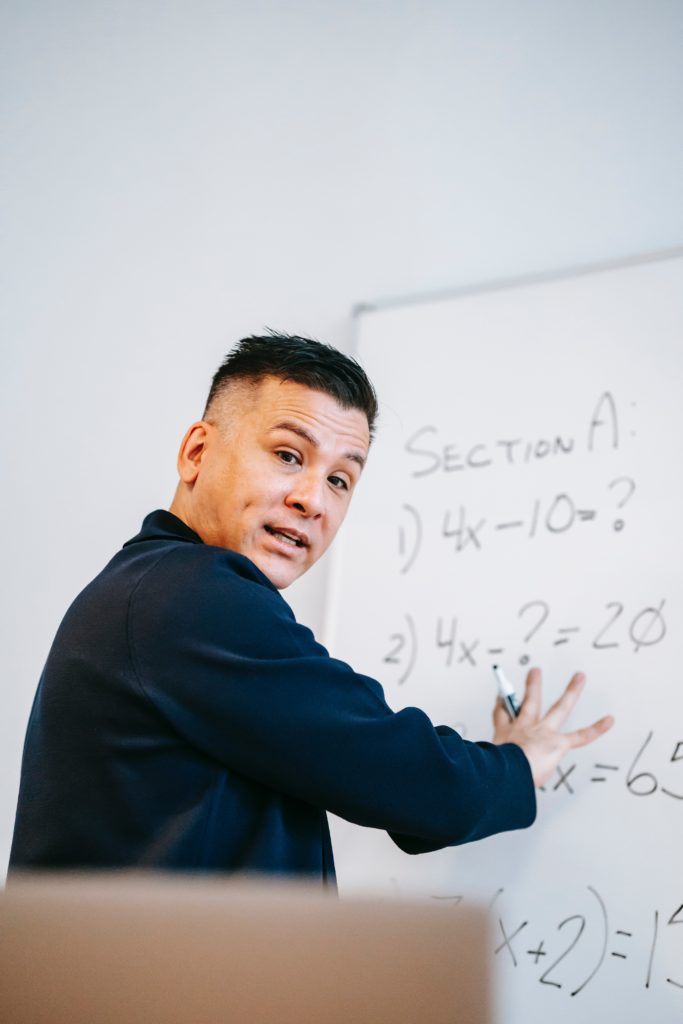 HR Director
Most of the skills that prepare students for educational leadership also apply to leadership roles in other fields, and many professionals with degrees in educational leadership take HR positions. As an HR director, you will develop effective employment policies for your organization, maintain regulatory compliance, and oversee HR officers as they hire and train personnel. The median salary for this position was $126,230 in 2021.
Instructional Coordinator
Up-to-date curricula and effective teaching methods are essential for any school's success. Instructional coordinators implement current standards and find new ways to optimize learning outcomes for students and personnel in various organizations. In 2021, the average instructional coordinator earned an annual salary of $63,740.
Educational Consultant
Schools and businesses constantly consult professionals to bolster their instructional programs and solve unique challenges in temporary projects. Consultants with an education management degree can lend their expertise to various organizations on a contractual basis. The type of consulting that you can do will primarily depend on your specialization and experience. The average annual salary for an Educational Consultant is $106,801.
Development Manager
Business and education fields evolve daily, so educators and other personnel need to adapt to these changes to perform their roles effectively. In an organization, the development manager handles all matters concerning employee training, professional development, and knowledge enhancement. The median annual salary for development managers was $120,130 in 2021.
Special Education Coordinator
Students with special needs deserve a good education, but many of these students fall through the cracks without trained personnel and the right facilities. Special education coordinators allocate resources and apply the latest practices in the field to help students in special education programs develop the skills they need to succeed in life. The average special education coordinator earns almost $64,000 per year in the U.S.
Athletic Director
Athletic directors oversee athletic programs, events, training policies, and recruitment for schools and universities. Most athletic directors make just under $65,000 per year. Generally, universities offer higher salaries than K-12 institutions.
College Dean
The quality of an academic program highly depends on the college's leadership. University deans find funding for their college's programs, hire and train professors and other personnel, and shape its culture to maximize learning outcomes and academic integrity. As a university dean, you can earn almost $97,000 annually.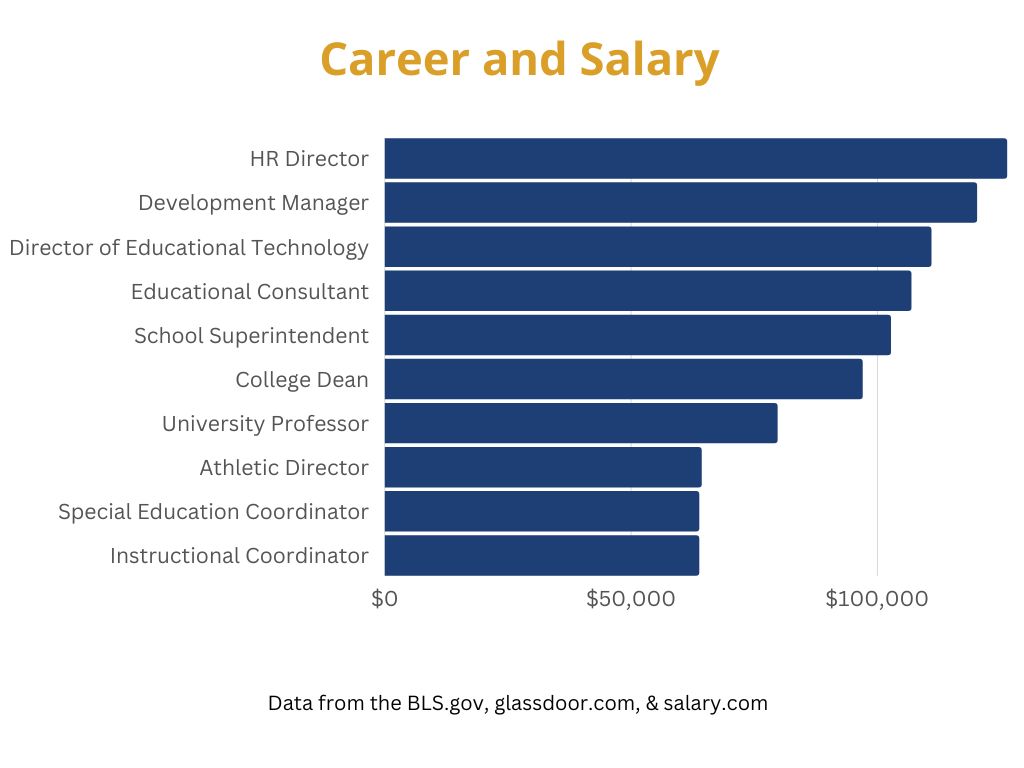 | | |
| --- | --- |
| Profession | Average Salary |
| HR Director | $126,230 |
| Development Manager | $120,130 |
| Director of Educational Technology | $110,870 |
| Educational Consultant | $106,801 |
| School Superintendent | $102,650 |
| College Dean | $96,910 |
| University Professor | $79,640 |
| Athletic Director | $64,235 |
| Special Education Coordinator | $63,740 |
| Instructional Coordinator | $63,740 |
Coursework in Online Doctorate in Educational Leadership Programs
Coursework can vary considerably between institutions, and different concentrations prepare students for a wide range of specialized job roles. However, most programs have at least a few core components in common. In an educational leadership program, you will likely take courses in ethics, advanced research, budgeting, curriculum theory, education policy, leadership practices, organizational theory, advanced educational statistics, and comparative education.
The typical doctoral program in educational leadership also requires students to complete internships and a dissertation. Some programs have one or more in-person components, which may be inconvenient for some working professionals. Therefore, you should carefully review a program's curriculum before sending an application so that you can meet all of the requirements.
Admissions Requirements for Online Educational Leadership Programs
Online doctoral programs in educational leadership are incredibly competitive. To stand out from the crowd, you must exceed the basic requirements in several areas for any program. The sections below detail the most important admissions requirements for online doctorate in educational leadership programs.
Great Graduate GPA
Naturally, colleges of education expect future leaders to have a proven record of academic achievement. For this reason, the best online degree programs require applicants to have a master's GPA of 3.0. Applicants who fail to meet these strict GPA requirements may have to take remedial courses.
Solid GRE Scores
The GRE is often a part of the admissions process for colleges of education. These standardized tests assess analytical writing, verbal reasoning, and quantitative reasoning. To earn good scores, you should study exam guides for at least 10 hours per week in the months leading up to your test date. Scores at the 70th percentile and above will impress the admissions committee.
Accurate Completion and Timely Submission of Application Materials
Unfortunately, educational leadership programs don't take a one-size-fits-all approach to the application process. Every institution has its own deadlines, formatting requirements, and document requirements. If you fail to follow an institution's application procedures, the admissions committee may believe you lack the necessary attention to detail to excel in the field. You don't want to be rejected for a missed deadline or incorrect formatting. Thus, you need to make sure that you set reminders on your calendar and carefully read all application instructions if you want to enroll in the best programs.
Letters of Recommendation
Admissions officers only want students who have made a good name for themselves. Letters of recommendation help committee members better understand an applicant's experience, motivations, personality traits, and skills. Most programs want letters of recommendation from academic advisors, former employers, and colleagues in the field. You should only ask someone for a recommendation letter if you're confident they will highlight your best qualities.
Plenty of Experience on Your Resume or CV
By the time an applicant applies for a doctoral program, they should already have plenty of professional experience under their belt. Your resume should outline all job roles, skills, certifications, degrees, and experience related to educational leadership. A CV simply covers all job positions and experiences. Different universities have different formatting requirements for resumes and CVs, so remember to check the admissions office's requirements before preparing these documents.
Relevant Degrees
Universities build their doctoral programs in educational leadership assuming new students already have a solid understanding of relevant concepts and theories. Thus, admissions committees expect applicants to have a bachelor's and master's degree in a field that somehow relates to education. If your degrees don't relate to educational leadership, you will likely have to take remedial courses or demonstrate competence in educational leadership with your work history.
An Education-Related Job
Some educational leadership programs are solely meant for working professionals. This means that the admissions committee for one of these programs may not accept you if you don't currently hold a qualifying position at a school or in some other organization. Check the school's requirements to determine whether your current job qualifies you for one of these online degree programs.
Personal Statement
Your personal statement should describe your career goals, skills, research goals, and history in the field to help admissions officers understand your motivations for applying to their program. It would be best to highlight your reasons for choosing that particular program over another one. In most cases, a personal statement should only be between 400 and 500 words, so try to be concise.
Interesting Research or Projects
Educational leadership programs need candidates who have advanced the field of education and improved their communities in some way. Your research and projects will demonstrate your areas of interest and strengths as a candidate to the admissions committee. Papers in journals with high impact scores will significantly increase your odds of getting into an educational leadership program.
Academic Writing Sample
A candidate's academic writing says a lot about their academic skills, integrity, and understanding of relevant subject matter. Thus, most doctoral programs require applicants to send in a literature review, research paper, or some other piece of academic writing from a master's program. Admissions committees want to see good theses, proper citations, ethical research methods, and other markers of academic honesty and competence in your writing sample. With that in mind, you should only submit a piece that can withstand intense scrutiny.
Proof of English Proficiency
Doctoral programs involve intensive writing and a lot of precise verbal communication. Because of this, most universities only accept applicants who can communicate in English at a high level. If you come from a non-English-speaking country or if English is your second language, then you may have to take the Test of English as a Foreign Language (TOEFL) exam to prove your proficiency in the language.
A Good Interview
An interview allows the admissions committee better understand your strengths and weaknesses as an applicant. During your interview, admissions committee members will ask specific questions about your research, work experience, projects, and coursework. Doctoral programs want applicants who understand the subject matter and can elaborate on their experiences and professional accomplishments. You should be ready to speak at length about anything you've mentioned in your application materials.
Accreditation for Online Doctorate in Educational Leadership Programs
There are two main types of accreditation when considering an online Doctorate in Educational Leadership. The first is the accreditation status of the college itself. The highest standard for accreditation is found on the regional level. Here is a list of the seven regional councils that provide accreditation to colleges and universities in the United States.
If you don't enroll in a program with accreditation from one of these accrediting bodies, you may have difficulty finding a gainful position in the field of education. Furthermore, it can be difficult to find scholarships and financial aid for programs at schools that are not regionally accredited.
The second type of accreditation to consider when applying to degree programs is accreditation for the program or department. The Council for the Accreditation of Educator Preparation (CAEP) is an important accrediting body for education-related programs in the U.S. This body helps ensure educator preparation programs have high standards.
Financial Aid and Scholarships for Educational Leadership Programs
Every doctoral student should submit the Free Application for Federal Student Aid (FAFSA) as soon as they enroll in a program. You may not have been eligible for student aid as an undergraduate due to your parents' household income. However, the government awards financial aid based on an applicant's personal income if they're enrolled in a graduate program. The FAFSA will efficiently help you connect with grant and loan options. Remember, you must repay loans.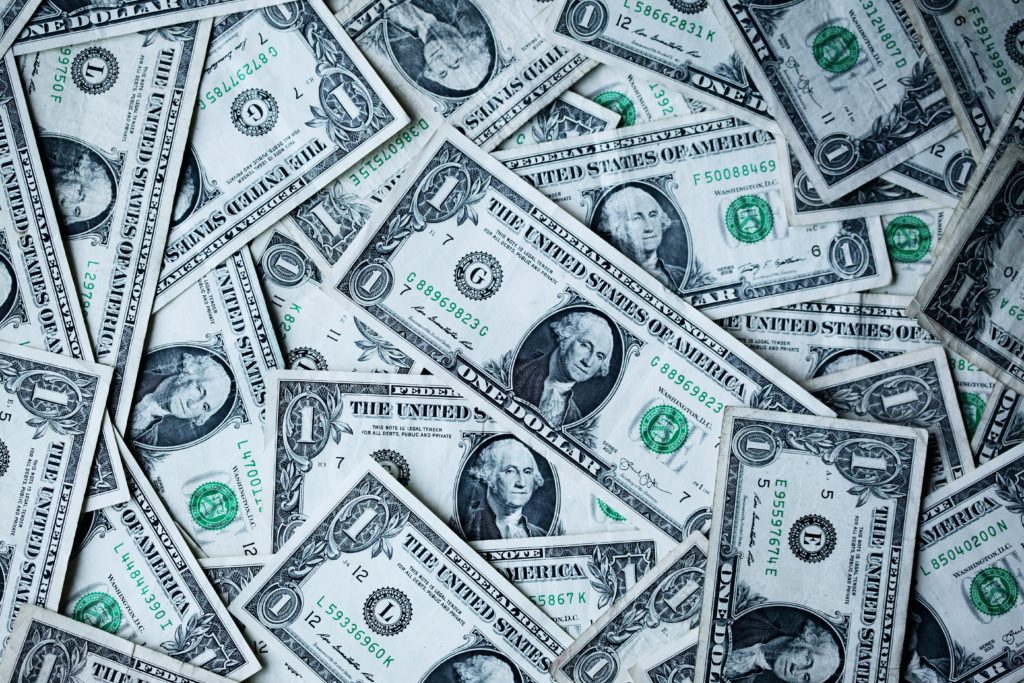 There are various scholarships available for students pursuing a doctorate in education. Many universities and colleges offer merit-based scholarships that cover all or part of tuition fees, living expenses, and research expenses. Additionally, several external organizations provide scholarships and grants to students pursuing doctoral degrees in education, such as the American Association of University Women and the Spencer Foundation. These scholarships typically have specific eligibility requirements and application processes, so students should thoroughly research and understand the qualifications for each scholarship they apply to. Overall, scholarships provide financial support for students to complete their doctoral degrees in education, and they can alleviate the burden of student debt for graduates.
What Can You Do With an Online Doctorate in Educational Leadership?
Many professionals with an online doctorate in education leadership choose to work in schools, athletic programs, and nonprofits. A doctorate shows potential employers that you have the intelligence and capacity for hard work necessary to thrive under demanding conditions. As a result, your degree will still benefit you even if you apply for a position in an unrelated field. Some professionals with doctorates in this field start their own consulting firms. Consulting can be very lucrative, but it's much riskier than working in a salaried position. You should only work as a private consultant if you have strong marketing skills, a detailed business plan, and a high tolerance for uncertainty.
How Much Does an Online Doctorate in Educational Leadership Cost?
The cost of an online doctorate in educational leadership can vary depending on several factors. The tuition fees for doctoral programs in educational leadership can range from tens of thousands of dollars to over a hundred thousand dollars, depending on the institution and program. In addition to tuition fees, students may need to cover the cost of textbooks, materials, and other expenses related to research and dissertation work.
Many institutions offer financial aid in the form of scholarships, grants, and fellowships to help offset the cost of earning a doctorate in educational leadership. Some employers provide tuition reimbursement programs for employees pursuing advanced degrees in relevant fields. It is important for students to carefully consider the cost of earning a doctorate in educational leadership and explore all available funding options to minimize the financial burden of this investment in their education and career.
How Long Does It Take To Get an Online Doctorate in Educational Leadership?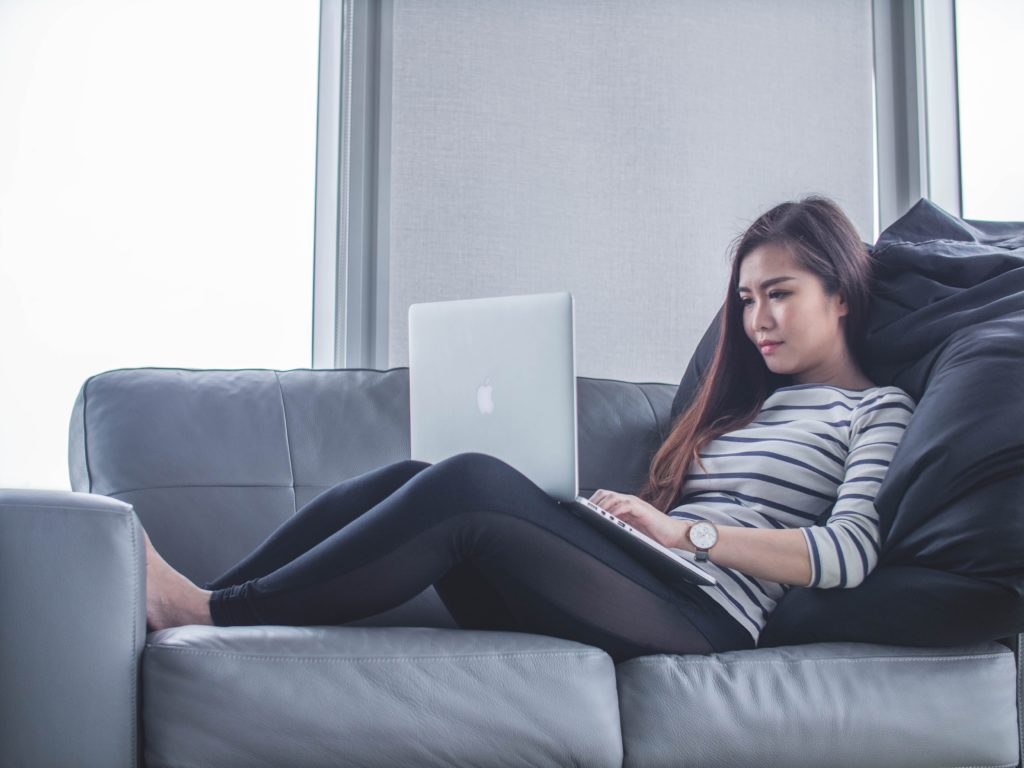 Generally, online doctoral programs in educational leadership can take three to seven years to complete. The length of the program can depend on the number of required courses, the time it takes to complete a dissertation, and the pace at which a student meets the required coursework. Some programs offer accelerated timelines for students who can complete the coursework faster. Students who work full-time or have other commitments may take a slower pace to complete the program, extending the time it takes to earn their degree. Additionally, some programs offer part-time options, allowing students to balance their studies with other commitments. Ultimately, the time it takes to earn an online doctorate in educational leadership will depend on individual circumstances and the program's structure.
Are There Affordable Online Doctorate in Educational Leadership Degrees?
Yes, there are affordable online Doctorate in Educational Leadership programs available from various universities! There are several programs under $30,000. However, the cost of a doctoral degree can vary depending on the institution, program, and location. Some universities may offer in-state tuition rates for online students, while others may have higher tuition rates for online programs.
To find affordable online Doctorate in Educational Leadership programs, you can research universities and compare their tuition rates. You can also look for scholarships, grants, and other financial aid oportunities.
Is an Online Doctorate in Educational Leadership Worth It?
Only you can determine whether pursuing an online doctorate in educational leadership is worth it. A doctoral program from a reputable institution takes at least three years and tens of thousands of dollars to complete. If you have done enough market research to determine that a doctorate in educational leadership will unlock higher salaries and greater career mobility, then you should start applying to schools.
The 10 Best Schools Offering Online Doctorate in Educational Leadership Degrees
We searched the country for some of the best online Doctorate in Educational Leadership programs. Organized alphabetically, the resulting list includes ten regionally accredited schools with high-quality online programs.

Abilene Christian University's Doctor of Education in Organizational Leadership program consists of 60 credit hours and takes three to five years to complete. To prepare students for flexible job roles, this university organizes its education leadership programs around personal development, collaboration, leadership development, organizational culture, and organizational assessment. Students choose concentrations in positive leadership, higher education, conflict management, and learning with emerging technologies.

At Appalachian State University, students can earn their Doctor of Education in Educational Leadership without any in-person components. This online degree program's concentrations include interdisciplinary studies, educational administration, instructional technology leadership, and literacy in exceptionalities. Most students finish this program in a bit over four years. The program typically requires applicants to complete the GRE, but they occasionally offer waivers to students with relevant master's degrees or doctorates from Appalachian State University.

Arizona State University offers an online Doctor of Education in Leadership and Innovation to students who want to push the field of education forward. The online degree program consists of 90 credit hours divided among 20 courses. Students must work in leader-scholar community groups in their local area as part of this online degree program's dissertation process.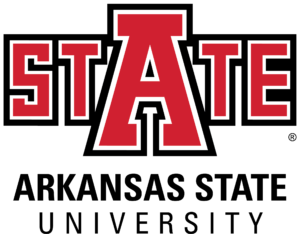 The Doctor of Education in Educational Leadership degree at Arkansas State University allows students to earn their degree in just 40 months, so it's a great option for working professionals who want to boost their credentials. Students must complete several research courses and a dissertation to graduate. This online degree program only costs $26,400 for U.S. residents, making it one of the country's least expensive educational leadership doctorates.

Creighton University's Doctor of Education in Interdisciplinary Leadership program gives students the skills they need to pursue various career options. As students make their way through this unique online degree program, they explore a real-world problem in the field of education and develop a plan to solve it in their dissertation. This online degree program requires students to attend two on-campus sessions.

Suppose you want a diverse range of concentration options and an interdisciplinary education. In that case, Drexel University's Doctor of Education in Educational Leadership and Management might be the perfect online degree for you. This program's concentrations include creativity and innovation, educational administration, education policy, global and international education, higher education leadership, human resource development, learning technologies, and nursing education. Part-time students can earn this prestigious online degree in just three years.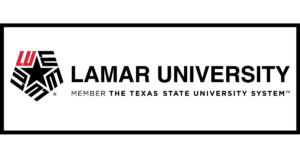 Lamar University offers two primary concentrations in its Doctor of Education in Educational Leadership program. The educational technology innovation track emphasizes distance education, technology-mediated learning, emerging technological trends, and adult learning theories. Students in the global education leadership track explore contemporary international dynamics to craft effective worldwide educational policies and curricula.

Working professionals who want to pursue a career as a superintendent should seriously consider applying to Pennsylvania Western University's online Doctor of Education in Educational Administration Leadership program. Coursework covers theories and practices in the field of superintendence, school district leadership, human resources, and educational technology. This online degree program requires students to complete a superintendent internship.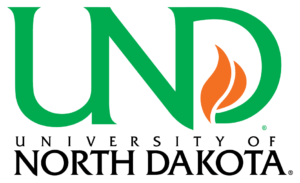 The 90-credit Doctor of Education in Education Leadership degree at the University of North Dakota is entirely online and only takes three years. Students in this online degree program can specialize in education policy and reform, higher education, instructional design and technology, school leadership, special education, athletic leadership, and teacher education. University of North Dakota's online degree programs heavily emphasize diversity and inclusion.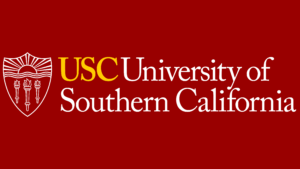 Equity is essential in schools, and the University of Southern California's Doctor of Education in Educational Leadership's curriculum reflects this. The online program only offers a concentration in K-12 leadership in urban school settings. Students who want to pursue other concentrations must enroll in an in-person program. Most students complete this online degree program in three years.
Getting Your Online Doctorate in Educational Leadership
An online doctorate in educational leadership can open many doors for aspiring professionals in education. Many school districts worldwide need capable superintendents and other qualified personnel, so an educational leadership degree is a great idea if you want a high salary and flexible career prospects. Earning a doctorate isn't easy, and you don't want to enroll in a program that doesn't align with your goals, so make sure that you check out plenty of programs before making your final decision. Your dream career is right around the corner with an online Doctorate in Educational Leadership!
Notable Resources
2023 Guide to the Best Online Accelerated Accounting Degrees
2023 Guide to the Best Accelerated Online Computer Science Degrees