2023 Guide to the Best Online Master's in Marketing Degrees
In the modern economy, you have to be nimble if you want world-class companies to pay top salaries for your skills. When you pursue your online Master's in Marketing program, you can learn about marketing in a digital environment, engaging target audiences, and planning an advertising strategy. You can show employers you are adept and have the credentials necessary to thrive through online degrees.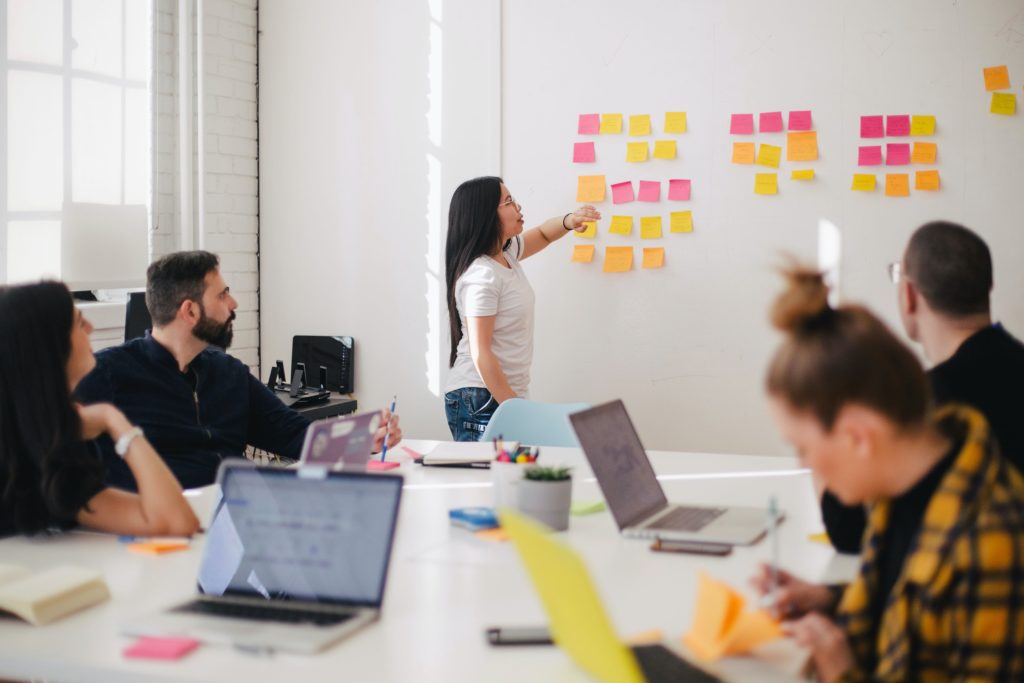 A marketing degree is essential because it can open the door to additional opportunities. The U.S. Bureau of Labor Statistics (BLS) reports that advertising, promotions, and marketing managers earn an average of $133,380 annually. The future outlook for this career field is bright. Experts expect the number of jobs in this industry to grow by 10 percent from 2021 to 2031.
Guide to Best Online Masters in Marketing Degree in 2023
Before applying for online degrees in marketing, carefully research the kind of school you want to attend. For instance, each school offers a different financial aid package and tuition rate. Since these factors can add up to thousands of dollars in expenses over time, you should research them before you settle on a specific school.
Likewise, many schools offer internships, specializations in unique subject areas, job placement support, and other features. The type of school you choose will vary based on your ultimate career goals. You may end up deciding you would rather pursue a specialization in digital marketing instead of a traditional marketing degree. Similarly, you may prefer to go to a school with excellent job placement services.
To make the process of selecting a school easier, this online guide to marketing degrees will help you understand which factors matter and how to compare different schools. It will review curriculum information, career data, admissions requirements, accreditation, financial aid details, and scholarships. In addition, it will help you understand how to use this degree to advance your career.
While this online guide will give you information, it will not give you a specific answer about where to go. There is no single correct answer about which school to choose. Because these schools have different specializations and costs, the correct answer depends on your unique situation.
Specializations for Online Master's in Marketing Degrees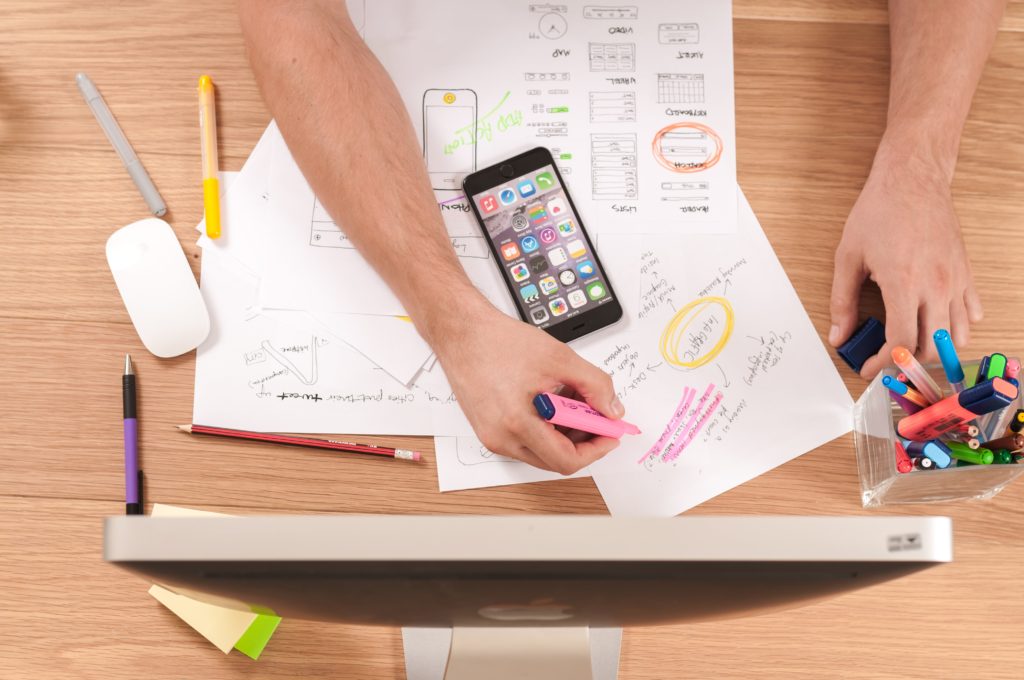 If you are still deciding what specialization to choose, you can always study for a basic marketing degree. With some programs, you can also wait to choose your specialization. After you have taken a few of your core courses and electives, you'll have a better sense of which specialization you enjoy the most and which better fits your career goals.
While you can pursue a basic online master's in marketing degree, it is also possible to specialize in a specific subject area. You may want to do this to learn a specific skill or to improve your resume. Each school offers a unique range of specialties, but the following list includes some of the most common options.
Digital media marketing.
International marketing.
Social media marketing.
Advertising.
Marketing research and analytics.
Marketing communications.
Public relations.
Marketing and sales management.
Brand management.
As you debate which specialization to choose, think about your future career. What type of skills and knowledge will you need to succeed? Where do you see yourself in four to five years? Once you know what you want to specialize in, you can use this information to figure out which school you want to attend for your marketing degree.
Career and Salary Information for Online Master's in Marketing Degrees
Once you have a master's degree in marketing, you can use your education to start a career in the industry. The amount you are paid will depend on which career field you choose. In addition, you will typically earn more money as you gain more experience in a specific area.
Marketing Manager
Marketing managers earn an average wage of $133,380 per year. They are responsible for planning a company's marketing strategy. Their main goal is to attract potential customers by creating and implementing a good marketing plan.
Social Media Marketer
Social media marketing is a growing part of the marketing industry. Businesses want to market on social media because these websites have so many users. A social media marketing manager generally earns between $97,425 to $124,895 each year.
Search Engine Optimization (SEO) Specialist
SEO specialists help websites rank higher in search engines. They use keyword research, written content, and site infrastructure to improve a website's ranking. On average, SEO specialists make an average wage of $53,671 per year in the United States.
Digital Marketing Coordinator
Digital marketing coordinators oversee digital marketing campaigns. They manage the campaign's budget, set deadlines, and coordinate the entire marketing process. On average, they earn $62,133 per year.
Content Marketer
Content marketers perform the same role as a copywriter. They develop written content for websites, company brochures, and other locations. This content helps the company advertise its products and services. The typical content marketer earns $56,690 per year.
Digital Strategist
A digital strategist is responsible for figuring out a company's marketing strategy. They work with other departments to determine which techniques will increase engagement, traffic, and leads. On average, digital strategists earn $71,405 per year.
Director of Marketing
When someone works as the director of marketing, they are in charge of an entire marketing department. They must increase brand awareness and execute marketing campaigns. A director of marketing will generally have a base salary of $156,936 to $199,248 per year.
Marketing Analyst
A marketing analyst will handle product testing and customer surveys. They are in charge of analyzing how successful each campaign is. On average, a marketing analyst will earn $62,341 per year.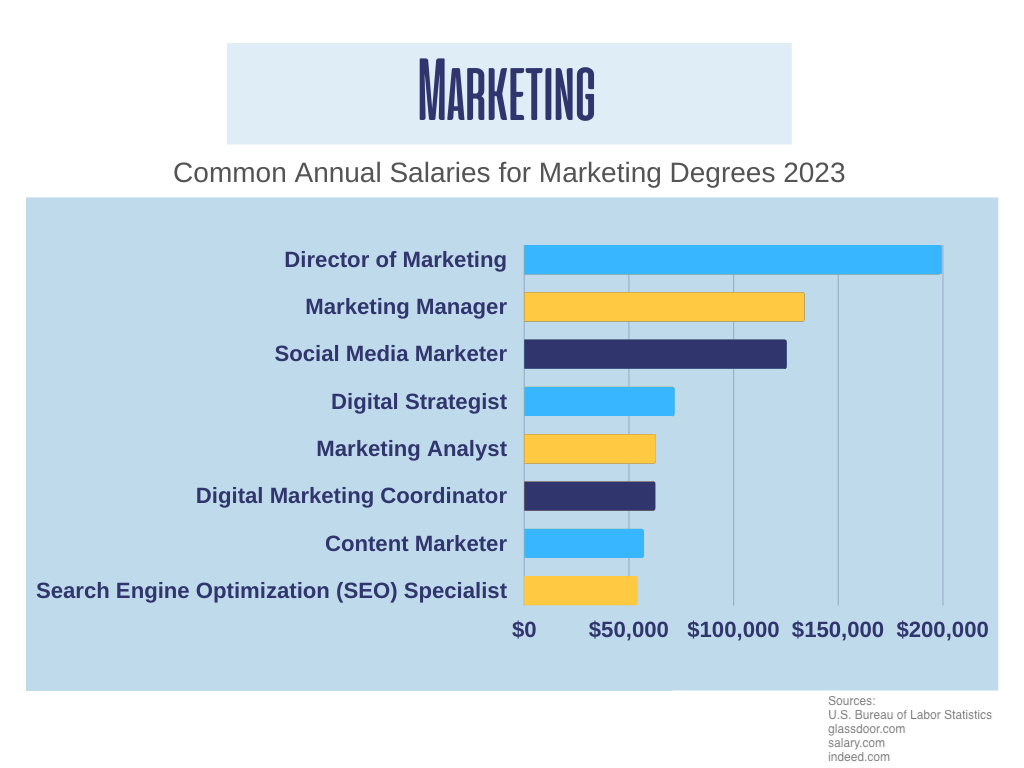 Curriculum and Courses for Online Master's in Marketing Degrees
Each school offers a different curriculum, so the courses you have to take can vary. In addition, many schools have unique specializations, so you may be required to take specific elective classes if you want to specialize in a particular marketing topic. At most schools, you will be expected to take 10 to 12 classes to get an online master's in marketing program.
Typically, this course load only takes a year to complete. Depending on your work and family responsibilities, you may want to spread out these classes over two years or more. While some programs let you complete classes at your own pace, you are generally expected to follow a semester or quarter schedule like traditional students.
While all the online master's degrees advertise their online format, this is not entirely true. Some schools require you to take certain classes at the college campus. Additionally, some universities require a residency program that you have to attend in person. Often, these residency requirements will only last for a few days.
The courses you take can vary from one college to another. In most cases, you will take some variation of the following classes as a part of your program's core coursework.
Marketing management.
Consumer insights.
Marketing research.
Marketing research strategy and analysis.
Financial concepts.
Sampling and research design.
International marketing.
Marketing technology and analytics.
Data mining in marketing.
Quantitative and qualitative decisions.
International business, economics, and cultures.
The core courses are the required classes you must complete to graduate. You may also have specialization courses you must pass if you want to get a specific specialization. Finally, most schools offer elective classes, allowing you to pursue your interests in the field. The following options are some specialization and elective courses you can often take.
International trade and logistics.
Global supply chains.
Consumer insights.
Web analytics for business.
Multinational finance and trade.
Personal selling.
Strategic brand solutions.
Contemporary issues in public finance.
Digital and social media analytics.
Mathematics and statistics in management.
Project value strategies.
Admissions Requirements for Online Master's in Marketing Degrees
While the admissions process can vary between different schools, most colleges require at least a bachelor's degree. This degree should generally be in a subject related to marketing or business. If you still need to get a degree from a similar field of study, you may be expected to complete some prerequisite courses before officially starting your degree program.
Depending on the school, you may also need to turn in your test scores from a national exam. Many schools require students to take the Graduate Record Examinations (GRE) or the Graduate Management Admission Test (GMAT). Other schools have no testing requirements.
Your application may consist of a simple application form and test scores. It could also involve professional recommendation letters or personal essays. Often, prospective students must include the following things in an application packet.
College transcripts from every institution you have attended.
Two or three letters of recommendation.
Personal statement.
Essay about your career goals or a specific marketing topic.
Resume.
International students will often have to take an English proficiency exam to show that they can understand their coursework. Like other students, they will also be expected to turn in a completed application packet. They may also have specific visas or government-based requirements to fulfill before they can attend the college of their choice.
Accreditation for Online Master's in Marketing Degrees
Accreditation is critical to consider once you decide to pursue an online Master's in Marketing program. A school gets accredited by showing an accreditation program that it has achieved a certain level of quality. If you decide to pursue a doctoral degree, your doctoral school will only accept your previous degrees if they are from accredited programs.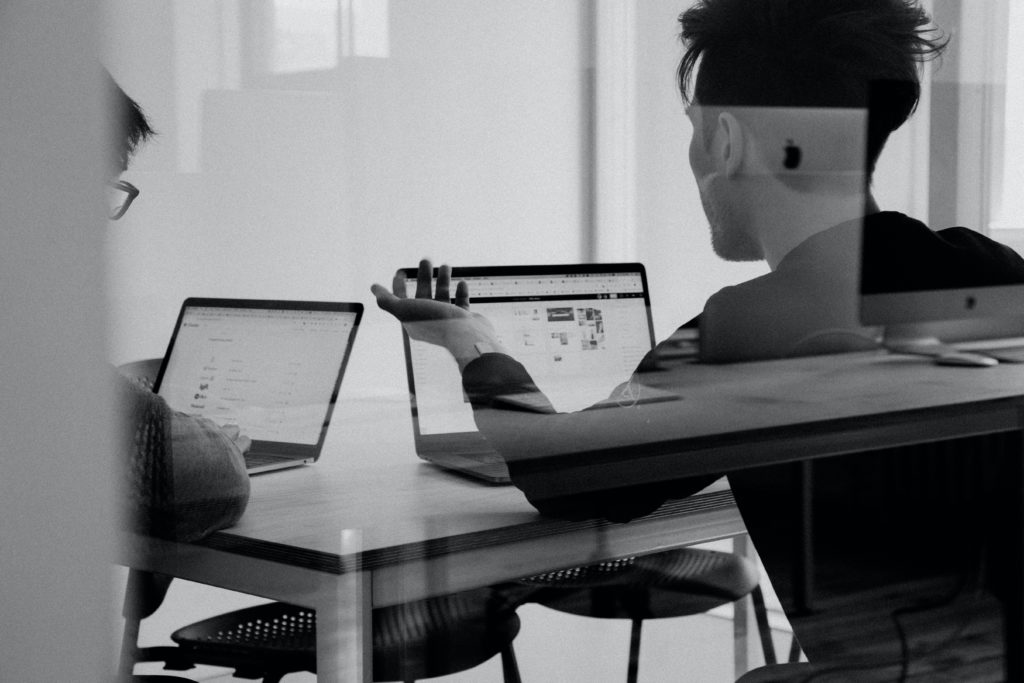 While there are several accreditation bodies, not all accreditations are valued equally. The United States Department of Education has a website where you can look up your college's accreditation. If you want to stick with reputable and respected universities, you should only consider regionally accredited schools.
Regional accreditation is considered more prestigious and is typically harder for schools to get. Because of this, many colleges will only accept bachelor's and master's degrees from regionally-accredited schools. If your employer provides raises or promotions based on your certifications, they may also expect degrees from regionally-accredited schools.
Accreditation also matters if you need financial aid to go to school. The United States Department of Education oversees many types of scholastic loans. In many cases, you can only access these loan programs if you attend an accredited school.Note that there are accreditation bodies for specific programs or educational departments. The three most respected accreditation bodies for business schools are the Accreditation Council for Business Schools and Programs (ACBSP), the International Accreditation Council for Business Education (IACBE), and the Association to Advance Collegiate Schools of Business (AACSB). That being said, obtaining a degree from a regionally accredited university is still the more important consideration.
Financial Aid and Scholarships for Online Master's in Marketing Degrees
Before you pick a specific school, you should ask about the school's financial aid and scholarships. While inexpensive schools charge as little as $10,000 per year or less, many online degrees can easily cost $30,000 to $40,000. It can be difficult to afford this cost on your own as a student.
You must fill out a Free Application for Federal Student Aid (FAFSA) to access financial aid. Your school's financial aid department will use your FAFSA form to determine your financial need. Private scholarship programs also use it for the same purpose.
You can get financial aid and scholarships from several different sources. Other than your school, you may be able to get help from the federal government, a private institution, the state government, or charities. The following list includes standard financial aid options for graduate students.
Research assistants: Many schools will pay graduate students a stipend or offer free tuition in exchange for the student's work. The student may be asked to teach an undergraduate class or work as a research assistant.
Federal loans: While a Direct PLUS or unsubsidized loan is given to the graduate student, Parent PLUS loans are borrowed by the graduate student's parents. These loans must be paid back after the student graduates.
State aid: Depending on your state, you may be able to find state grants or loans that can help cover the cost of going to school.
School aid: Often, your school is the best place for financial aid information. They may offer specific scholarships or tuition reimbursements for your course of study. In addition, the financial aid department can help you discover other financial aid and scholarship options.
Scholarships: You can find scholarship opportunities by searching online. Local charities and non-profit organizations may offer other scholarship options as well.
Employers: Many employers want students who have studied marketing and business-related topics. Because of this, your employer may provide grants or scholarships to help you pay for school.
Tax deductions and credits: If you have to pay for your tuition costs, you may be able to get a tax deduction or credit when you file your tax return.
What Can You Do With an Online Master's in Marketing Degree?
Completing an online Master's in Marketing program will open the door for you to pursue many different jobs. For example, you could become a digital marketer or teach marketing at an undergraduate level. If you plan on getting a doctoral degree in the subject, you will need to finish your master's degree program first. After you have completed your education, you can get hired to perform one of the following roles.
Digital marketing executive.
Marketing research analyst.
Public relations manager.
Marketing professor.
Social media specialist.
Marketing consultant.
Sales manager.
Marketing copywriter.
Brand manager.
Chief marketing officer.
How Much Does an Online Master's in Marketing Program
Cost?
A typical online Master's in Marketing program will cost $460 to $900 per credit. In general, these programs will consist of 30 to 36 credits. On average, an entire master's degree in marketing will cost between $14,000 and $32,000.
Fortunately, you may only have to pay for part of the cost of attending school. Financial aid, grants, and scholarships can help reduce the cost of school. In addition, your employer may be willing to defray some of the costs of getting your degree.
How Long Does it Take to Get an Online Master's in Marketing Degree?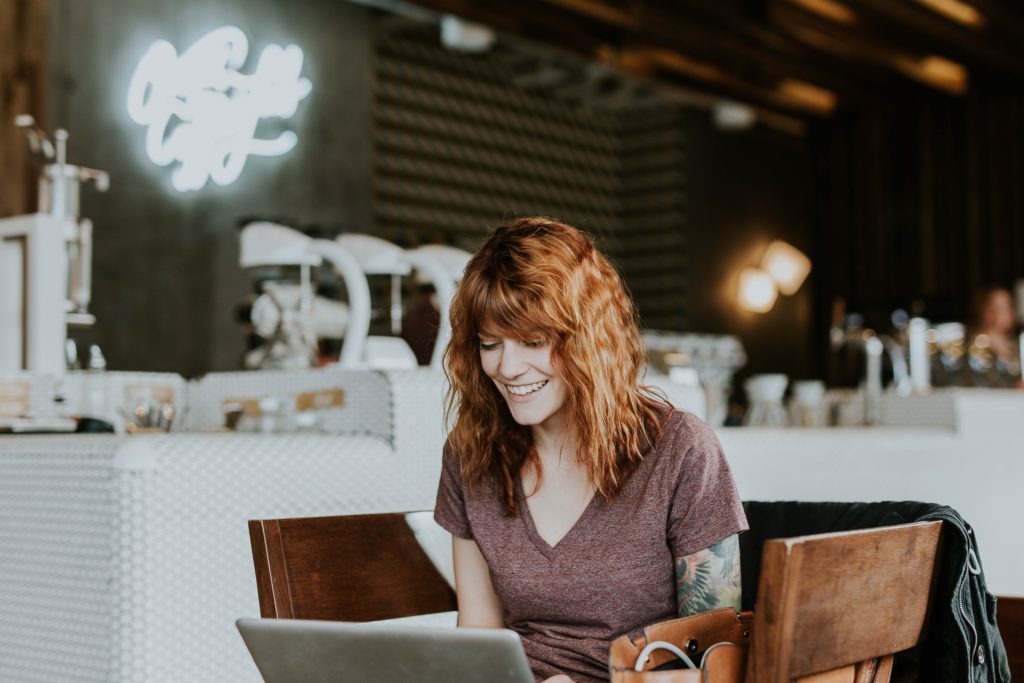 Online degree programs often let you take classes at your own pace. Because you are not part of a set cohort, you can take extra courses to speed up your degree completion time. If you are busy with work or family responsibilities, you can reduce your courseload to a single class per quarter.
The time it takes to complete your degree can vary. An accelerated master's program can often be completed in a year or less. In general, most programs will take between one and two years to complete. If you are only taking classes on a part-time basis, it may take up to three years to finish your master's degree.
Are There Affordable Online Master's in Marketing Degrees?
It is possible to find an affordable online Master's in Marketing program. For example, Wichita State University, California Coast University, and Fitchburg State University all cost less than $5,000 per year. Many programs charge students less than $10,000 per year.
Before automatically choosing the cheapest school, you should determine if it is the right choice for your needs. For instance, California Coast University is not regionally accredited. Because of this, it may not satisfy certain job or credential requirements. If you get a degree from there, you may be unable to transfer your degree to a different college.
Likewise, a cheap school may not offer the necessary classes and specializations. In addition, some of the more expensive schools are surprisingly affordable because they have great aid programs. You may also be able to lower the cost of school tuition in other ways.
Because online degrees are completed at your own pace, the annual tuition cost is exceptionally deceptive. Instead, it would be best to focus on how much you have to pay per credit. This will allow you to compare the cost of each class. Additionally, it would help if you looked at the estimated cost for your entire degree since this is the amount you will ultimately end up paying for everything.
Is an Online Master's Degree in Marketing Worth It?
Before you spend thousands of dollars on school, you should take some time to determine if an online Master's in Marketing degree is right for you. A master's degree can open up new job opportunities and academic options. It may also help you get a promotion at work or new task assignments.
You can run a cost-benefit analysis to see if the cost of a master's degree is suitable for your personal situation. In addition, you should spend some time thinking about your long-term career and academic goals. If you are trying to switch career fields, an additional degree can help. In addition, some employers will pay you more if you have a master's degree.
It also depends on how much you have to pay for college. A degree will be a worthwhile investment if you can cover the entire cost of going to school through scholarships. Ultimately, the value of your degree depends on how much time and money you have to invest in it and the benefits you get from it.
10 of the Best Schools Offering Online Master's Degrees in Marketing
If you are uncertain about which online Master's in Marketing degree to pursue, there are a few schools you can check out first. The following universities have developed excellent reputations because of their academic rigor, tuition prices, financial aid, and excellent online degree programs. The right school for you may vary depending on your academic history and financial needs. The schools are listed in alphabetical order.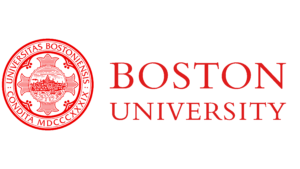 At Boston University, you can get an online Master's degree in Global Marketing Management. In this program, you can learn about the advanced marketing techniques that businesses use in a global economy. In 2022, this university was ranked as one of the top business programs in the country.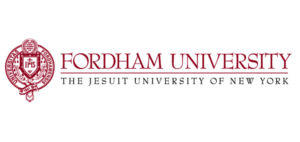 If you want to pursue a Master of Science in Strategic Marketing Communications, Fordham University is the place to go. Located in New York City, this online program requires a short residency stay before you are allowed to graduate. During the residency, you will get to work alongside some of New York City's top business, marketing, and media professionals.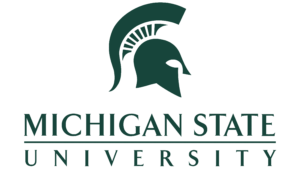 Michigan State University offers an online Master's in Marketing degree focusing on marketing research. Many graduates end up working at leading market research firms. This program takes a year to complete and is carried out entirely online.

At Penn State World Campus, you can get an online Master's degree in Marketing Analytics and Insights after completing just 30 credits. This program also lets you earn an additional credential during your studies. Plus, the program's focus on experiential learning and team-based projects gives you a strong foundation for excelling in the real world.

Saint Joseph's University offers an online Master's in Marketing degree that covers topics like consumer behavior, marketing research, consumer trends, and marketing analytics. You can complete this program in just one to two years. Following the degree, students often pursue careers as brand managers, chief marketing officers, content creators, advertising executives, or digital marketing managers.

This Texas-based university is well-known for its Master's degree in Marketing and Marketing Analytics. Non-business majors can also pursue a master's degree, but they will have to take a statistics course before they are officially admitted into the program. Students who succeed in this degree program are generally interested in digital marketing, marketing analytics, international marketing, market research, and social media marketing.

The online Master's in Marketing degree at the University of Alabama accepts applications throughout the year, so you can apply as soon as you complete your undergraduate course of study. The faculty members who teach the online program are the same professors who teach at the University of Alabama's traditional campus. In addition to the basic degree in marketing, students can also specialize in marketing analytics or digital and social media.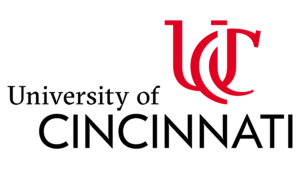 At the University of Cincinnati, you can take part in a forward-thinking program and learn about the latest developments in marketing research. Unlike some of the programs on this list, the University of Cincinnati requires students to take classes on campus and online courses. The final capstone is also completed at the school's physical campus.

Located in Dallas, this university offers several specialty tracks in the online Master's in Marketing program. Some of these specialty tracks are unavailable online, so you must talk to the admissions staff before starting your classes. Because the courses are designed with pre-recorded sessions, you can pursue your degree at any time or location.

At West Virginia University, you can get an online Master's degree in Digital Marketing Communications. This accelerated degree program consists of 10 courses that can be completed in a single year. Once you complete this online program, you can become a search market strategist, a marketing research analyst, a digital advertising manager, or a director of strategic communications.
Getting Your Online Masters in Marketing Degree
Online degrees in marketing are the first step toward an exciting career. Once you have an online Master's in Marketing degree, you can enhance your resume through an internship or on-the-job training program. Since every business requires marketing and advertising services, you can expect plenty of job opportunities after you graduate with your degree.
Related Resources