2023 Guide to the Best Online Master's in Marriage and Family Therapy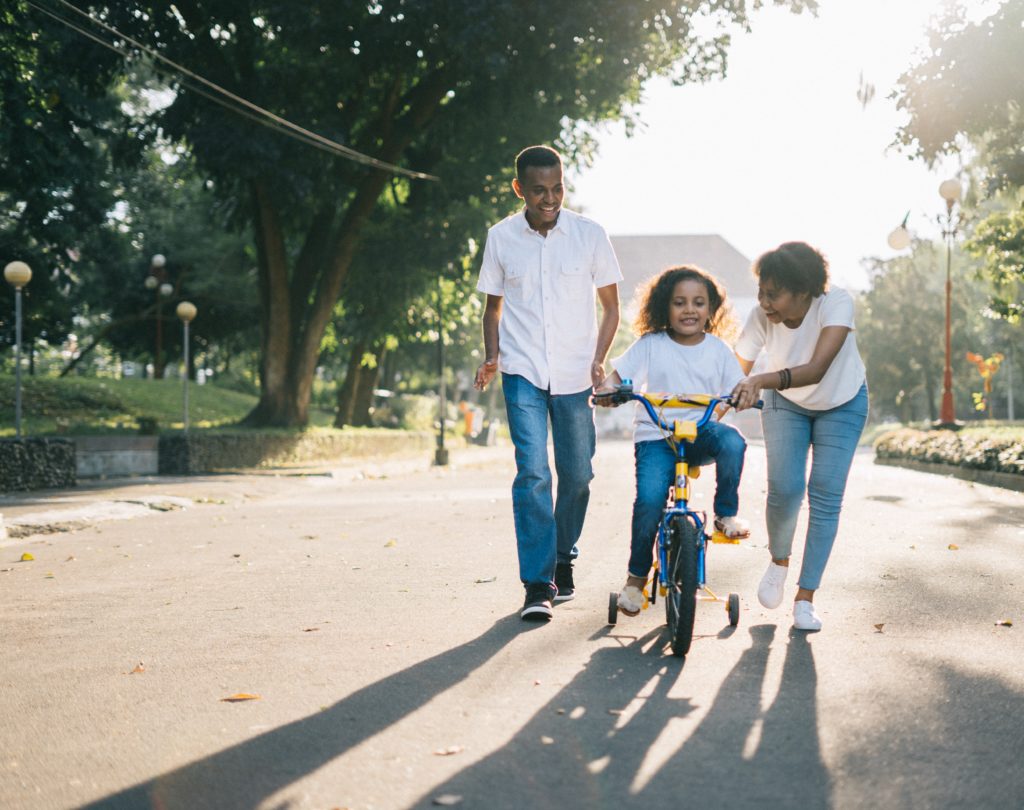 Raising a harmonious family and maintaining a happy relationship can be very difficult. Sometimes, couples and families need to see a trained professional to break destructive behavior patterns that jeopardize their relationships and emotional well-being. With a heavy focus on childhood development, human emotion, counseling, and social dynamics, a Master's in Marriage and Family Therapy prepares students to help their future clients overcome various emotional, behavioral, and interpersonal problems. Before enrolling in a graduate program, you must know as much as possible about your options and career prospects. Consider this guide on the best online Master's in Marriage and Family Therapy programs as you plan for the future.
Specializations for Online Master's in Marriage and Family Therapy Degrees
People in all kinds of family and relationship situations face many problems that require professional help. With an online Master's in Marriage and Family Therapy, you can choose from various specializations to help underserved communities, differentiate yourself in the job market, and increase your earning potential. Common specializations in online degree programs include LGBT family therapy, military family therapy, substance abuse family therapy, trauma family therapy, sex therapy, couples counseling, special needs family therapy, life coaching, trauma therapy, medical family therapy, faith-based family therapy, and systemic therapy.
Career and Salary Information for an Online Master's in Marriage and Family Therapy
You must have a graduate degree if you want to work in counseling, clinical psychology, or other mental health fields. Even if you can find a job with a bachelor's in psychology, you will likely need more certifications and expertise for gainful advancement in the job market. For professionals who want to earn more money and make a more significant impact on their community, a master's degree is often necessary. Salaries for entry-level positions that require an online Master's in Marriage and Family Therapy vary significantly. However, a master's from a reputable online degree program can greatly improve your career mobility, so it is a good investment for most psychology professionals. The following list goes into greater detail about some of the most common career paths for professionals with a master's degree in marriage and family therapy.
School Counselor
School counselors help children explore their career options, sign up for classes, apply to colleges, and make other important decisions for their future. At some primary and secondary schools, school counselors also conduct mental health presentations and work with students to resolve interpersonal problems. The median annual salary for a school counselor was slightly more than $60,500 in 2021.
Youth Correctional Counselor
Children who have committed crimes often struggle with emotional problems, trauma, and difficulties with self-regulation. Youth correctional counselors meet with juvenile offenders to help them cope with their emotional struggles. They also help young people build the skills they need to function and thrive in their everyday lives. On average, youth correctional counselors earn about $60,250 per year.
Social Services Coordinator
Many children and families depend on various government programs and community resources. Social services coordinators administer programs and ensure families and children can access services that improve their health and material conditions. A social services coordinator may connect families with subsidized housing, public medical care, food banks, welfare programs, childcare programs, child welfare services, and disability services. The typical social services coordinator makes over $52,000 yearly.
HR Manager
HR managers are responsible for recruiting and onboarding staff for all kinds of organizations. Professionals in the HR field also ensure compliance with labor regulations and anti-discrimination regulations. With a Master's in Marriage and Family Therapy, you will stand out when applying for HR management roles at schools and other institutions that involve families and children. Senior HR managers typically make over $125,000 per year.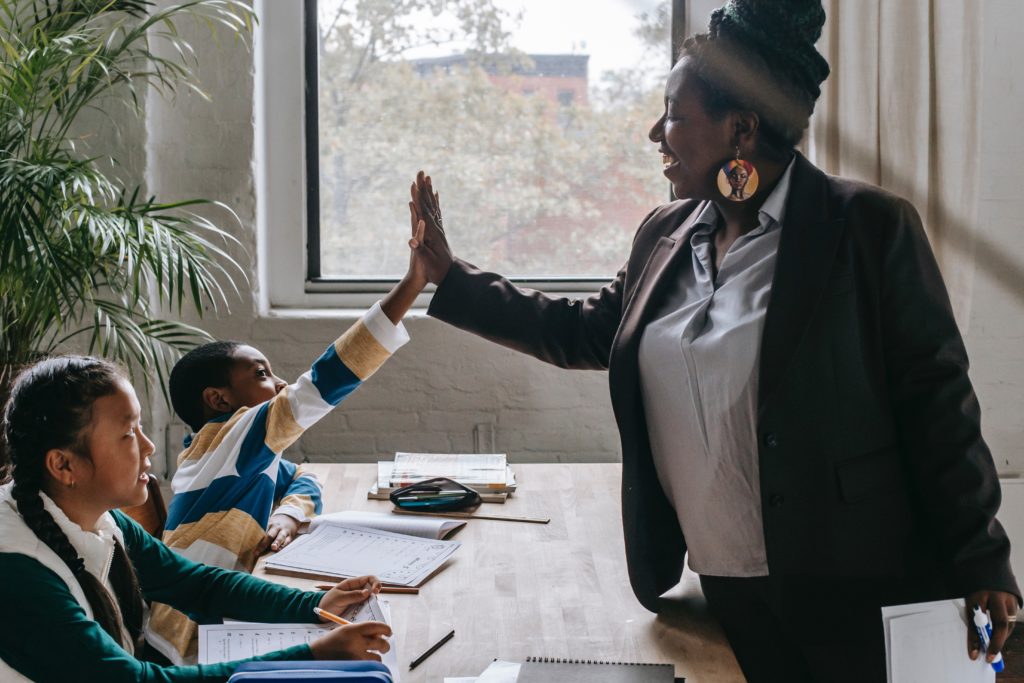 Instructional Coordinator
Students need the right curricula and educational materials to understand complex academic concepts. Instructional coordinators set educational standards for their institution, ensure institutional compliance with accreditation standards and government regulations, and regularly adjust curricula to improve learning outcomes. As an instructional coordinator, your yearly earnings should hover around $63,800.
Clinical Research Associate
Research drives the field of psychology forward. Clinical research associates uphold strict scientific standards by conducting experiments and gathering data for various practical applications. Patience and attention to detail are vital for success in this role. Salaries for clinical researchers differ significantly between institutions. An entry-level clinical research associate can earn around $64,000 annually.
Behavior Disorder Counselor
Children with behavior disorders often lack the coping mechanisms and self-regulation skills necessary to function in society. Behavior disorder counselors work with children to develop these skills while improving their emotional health and social outcomes. The median annual salary for behavior disorder counselors in 2021 was approximately $48,520.
Marriage and Family Therapist
Maintaining healthy family dynamics and romantic relationships can be extremely challenging. When these relationships break down, harmful social dynamics often emerge. Family and marriage therapists help families and couples develop the right skills to overcome their emotional problems and interpersonal conflicts in healthier ways. In 2021, the average salary for a marriage and family therapist in the U.S. was around $50,000.
University Instructor
Psychology programs at community colleges, universities, and other higher education organizations across the U.S. constantly need qualified instructors. Even if you don't have a doctorate, you can still find a high-paying associate professor position at a reputable institution. As a university instructor, you will give in-depth lessons about topics related to psychology and family therapy, organize coursework and syllabi, advise students, and assess your student's progress and performance. The average university instructor with a master's degree makes a bit over $83,000 per year.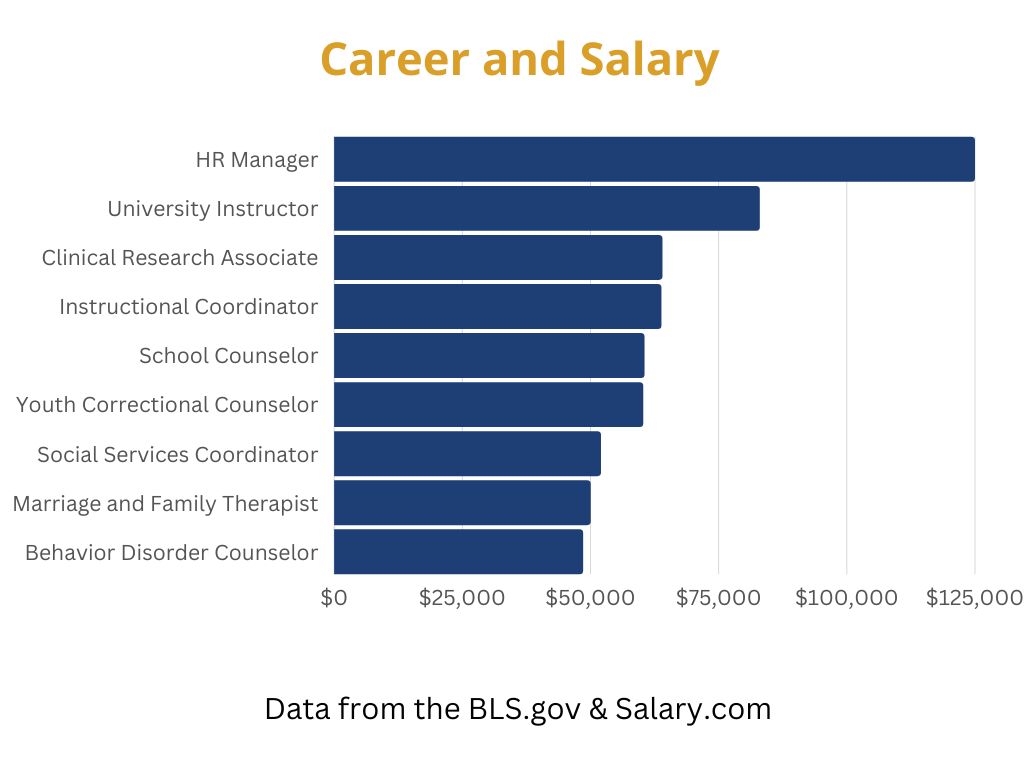 Curriculum and Courses for an Online Master's in Marriage and Family Therapy
Programs that focus on licensure share very similar curricula. Coursework for a standard marriage and family therapy graduate program will likely cover psychology research methods, diversity and inclusion, advanced therapeutic techniques, childhood development, couples counseling, ethics, and conflict resolution. Most programs that provide licensure require students to complete multiple internships, hundreds of hours of supervised experiential training, and a practicum. Many online degree programs also include one or more in-person sessions.
Admissions Requirements for an Online Master's in Marriage and Family Therapy
Most reputable marriage and family therapy programs will have the following admissions requirements.
Practical Experience
Family therapy is a very hands-on field, and most job descriptions involve a lot of face-to-face interaction with patients, program coordinators, and community members. To earn your license to practice family therapy, you must complete a ton of supervised work in the field. Thus, admissions officers want applicants who have already shown that they can interact with patients appropriately and handle the strenuous demands of a career in family therapy. Therefore, listing plenty of volunteer hours, projects, work experience, internships, and other practical experience on your application would be best. Admissions officers will ask about all of these things, so you should be able to readily discuss the minutiae of all relevant projects and hands-on experience.
A Well-Written Resume or CV
Some universities want applicants to submit a resume, and others want a CV. While your resume should only include experiences relevant to marriage and family therapy, your CV should describe your academic accomplishments, skills, and work experience. Each university has formatting requirements, and many universities require cover letters. Review a university's requirements before attaching a resume or CV to your application.
A High GPA
Graduate programs in family therapy explore various complicated topics in great depth. For this reason, graduate schools want applicants who have proven they have the academic rigor necessary to do well in a master's degree program. If you don't pay attention in your classes, you could seriously harm one of your patients, so psychology-related master's programs take GPA requirements very seriously. Ideally, your GPA should be above 3.5, but some institutions will accept students with lower grades. Admissions officers might be willing to overlook a poor overall GPA if you earned good grades in your major-specific courses.
Letters of Recommendation
Family therapists must be reliable and approachable. Letters of recommendation prove that an applicant has these vital qualities. Many institutions require applicants to submit letters of recommendation from work supervisors, academic supervisors, and community members. Only ask someone for a letter of recommendation if you are confident that they will describe their experience with you in a positive way.
Good Interviews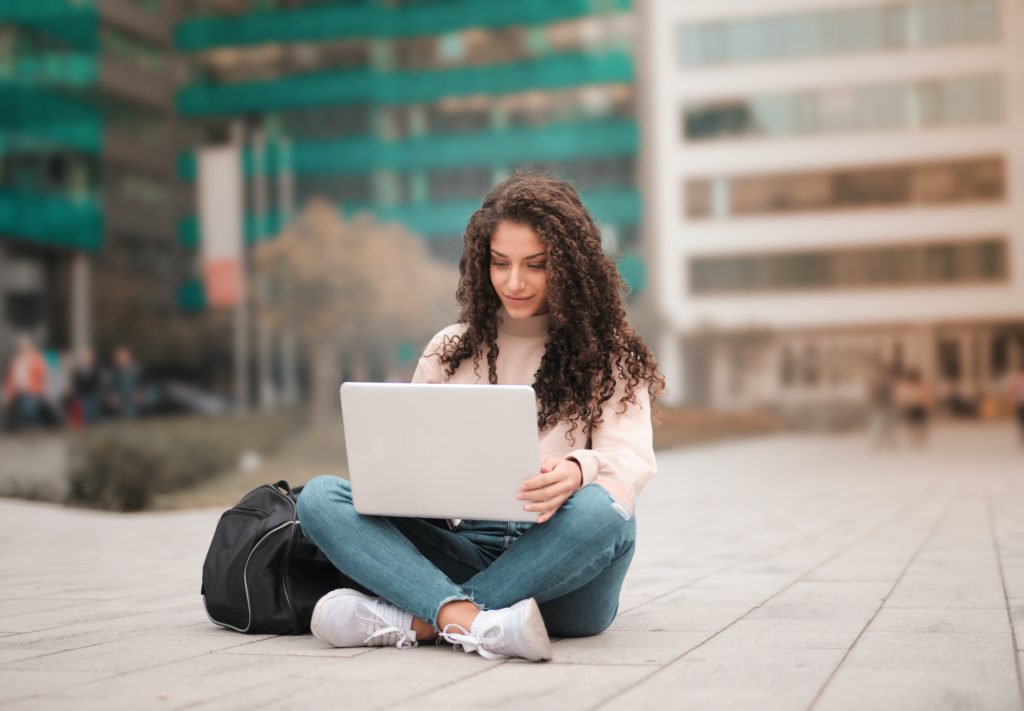 If your grades and practical experience impress members of the admissions committee, then they will schedule one or more interviews with you. During these interviews, committee members will ask specific questions about your career goals, undergraduate studies, capstone project, and work experience. It would be best if you had a detailed answer for every question they ask. To prepare well, review your resume and consider the best way to demonstrate your value as a candidate.
Completion and Submission of Application Materials
Therapists must be able to meet deadlines, follow directions, and appropriately fill out documents. You must complete the right forms or submit application documents on time to be a good candidate for graduate school. Formatting requirements, deadlines, and application materials differ significantly between institutions, so you must carefully review an institution's standards and expectations before submitting any application materials.
High GRE Scores
Although some graduate programs have eliminated GRE requirements, many reputable institutions still require applicants to submit GRE scores. The GRE will measure your analytical writing, verbal reasoning, and quantitative reasoning abilities. Because the GRE can be challenging, most people study vigorously in the months leading up to the test. GRE questions change all the time, so you should prepare for it with the latest studies guides.
The Right Academic Background
It would help if you had a solid understanding of the principles of psychology and psychotherapy to thrive in a master's program. Without a bachelor's degree in psychology, childhood development, counseling, or a related field, you may have to take remedial courses to qualify for a graduate program.
Accreditation for Online Master's in Marriage and Family Therapy Programs
In the U.S., the Commission on Accreditation for Marriage and Family Therapy Education (COAMFTE) is the most prestigious accrediting body in family therapy. If a program lacks COAMFTE accreditation, you may have to take extra courses or pass specific examinations for family therapy licensure in your state. The American Psychological Association (APA) is the primary accrediting body for most other psychology-related programs in the U.S.
Without an accredited degree, you cannot practice psychotherapy in most jurisdictions, so non-accredited programs that don't prepare students for licensure are almost useless for aspiring therapists. Schools have to meet very high standards to receive APA and COAMFTE accreditation. Thus, while you may need to fulfill different licensure requirements if you want to work in another country, an online degree from an institution with APA accreditation or COAMFTE accreditation will give you the skills and knowledge necessary to pass licensure exams almost anywhere in the world.
In addition to finding an accredited online Master's in Marriage and Family Therapy, it's essential to ensure the school is accredited. The most well-respected accreditation for higher education institutions is on the regional level. The Council for Higher Education Accreditation has a complete list of the regional accrediting bodies.
Financial Aid and Scholarships for Online Master's in Marriage and Family Therapy Programs
Financial aid and scholarships are essential for students who want to pursue an online Master's in Marriage and Family Therapy program. These programs can be expensive. So it is necessary to know the various options available to help offset the cost. Financial aid can come from grants, loans, work-study programs, and scholarships. Scholarships are typically awarded for academic excellence or financial need. It is vital to research all available options before committing to a program to ensure that you get the best financial assistance package possible.
Many practices and medical institutions offer generous scholarships and tuition reimbursement to students willing to fulfill certain conditions. Your state's public education institutions might have tuition reciprocity agreements with various institutions nationwide. As a result, you may be eligible to enroll in an online degree program at a university in another state without paying out-of-state tuition.
Veterans and current members of the U.S. Armed Forces may be eligible for tuition coverage or reimbursement under the G.I. Bill. Because undergraduate students receive financial aid from the Department of Education based on their parents' incomes, you may have been ineligible for financial aid in your bachelor's program. However, the Department of Education takes the student's personal income into account when awarding financial aid to individuals in graduate programs, so it's a good idea to submit your Free Application for Federal Student Aid even if you didn't get any financial aid during your undergraduate studies.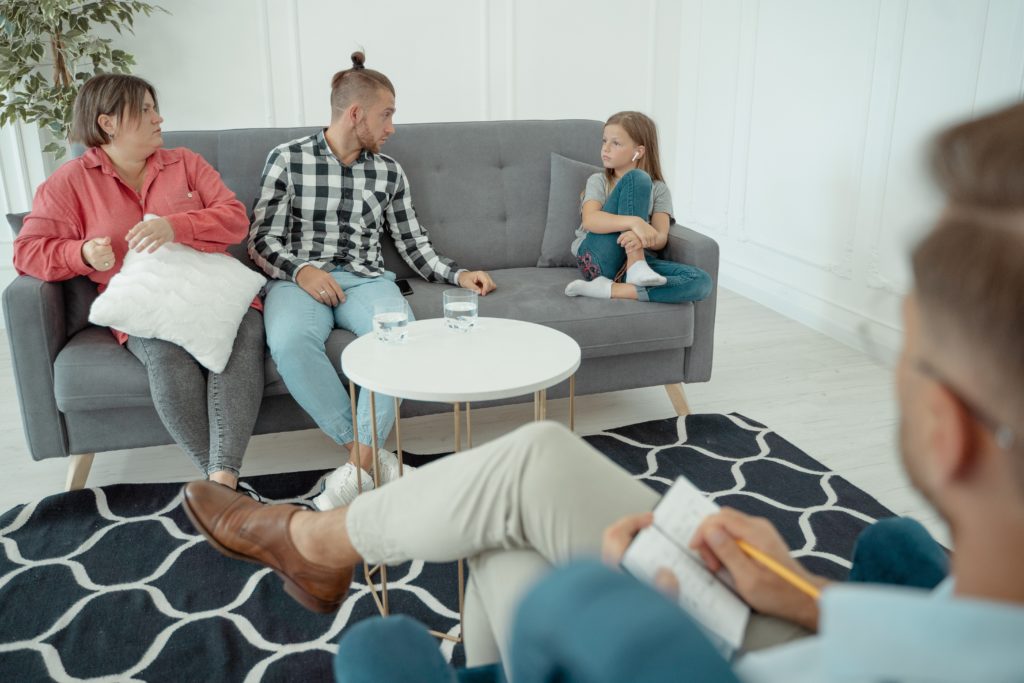 What Can You Do With an Online Master's in Marriage and Family Therapy?
An online degree from an accredited institution can open up many lucrative career options. Even if you don't want to work in family therapy, you can still become a psychology researcher, coordinate government programs, work in schools or find a job in a completely different field with a master's degree. Most master's degree programs will help you meet the licensure requirements to open your family therapy practice. An online Master's in Marriage and Family Therapy is also helpful for students who want to earn their doctorate in family therapy or a related discipline.
How Much Does an Online Master's in Marriage and Family Therapy Cost?
Various factors affect the overall price of a master's degree program. To meet the rigorous standards of the APA or the COAMFTE, institutions must have appropriate facilities and qualified instructors, which costs a lot of money to maintain. Because of this, you should expect to spend tens of thousands of dollars on any master's program. Although a few programs are under $20,000, most are between $30,000 and $48,000 in total.
How Long Does it Take To Get an Online Master's in Marriage and Family Therapy?
Licensure-focused degree programs in marriage and family therapy usually require students to fulfill extensive coursework requirements, finish one or more internships, and complete hundreds or thousands of hours of supervised work in the field. Consequently, most online degree programs take at least three years to complete.
Are There Affordable Online Master's in Marriage and Family Therapy Programs?
Enrolling in a public university in your state will be your least expensive option. Part-time online degree programs cost less per semester, giving students the time and freedom to maintain full-time employment. Many scholarships are available to students with high grades, so if you have the drive to excel in a graduate program, you should be able to find a way to afford an online Master's in Marriage and Family Therapy. There are a handful of accredited programs under $20,000, making the degree very affordable.
Is an Online Master's in Marriage and Family Therapy Worth It?
If you are passionate about helping families flourish, an online Master's in Marriage and Family therapy from a reputable institution is likely worth the time and money. You can find affordable programs and secure lucrative careers upon graduation. Nonetheless, many high-salary positions don't require a license, so you should consider your career goals before pursuing an online Master's in Marriage and Family Therapy.
The 10 Best Schools Offering Online Master's in Marriage and Family Therapy Programs
In an effort to help you get the ball rolling on your research, we have included some of the best schools in the country. These schools provide quality online degrees and are regionally accredited. Furthermore, they are listed in alphabetical order.

ACU's COAMFTE-accredited Master of Marriage and Family Therapy program is a good choice for professionals who want to prepare for licensure and integrate Christian teachings into their therapies. Coursework covers topics related to childhood development, couples therapy, and various advanced therapeutic techniques. To graduate, students must complete a pre-internship, clinical hours, a case study, and a capstone project. The 60-credit program offers concentrations in child and adolescent therapy, therapy for military families, and trauma treatment.

At Alliant International University, students can earn their Master of Arts in Marital and Family Therapy in a fast-paced 60-credit program. To graduate, students must complete 100 hours of professional development, 300 hours of direct client contact, and 100 supervision hours. Students interested in drug counseling for families and adolescents can enroll in the chemical dependency specialization track.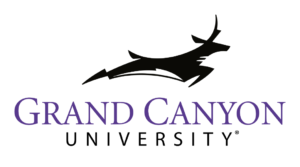 The Master of Science in Mental Health Counseling with an Emphasis in Family Therapy at Grand Canyon University is the perfect online program for aspiring professionals pursuing family and marriage counseling licensure. The program consists of 74 credits and covers topics such as psychopathology, research methods, clinical assessment, advanced family systems, and diversity. Students are required to complete a practicum and an internship to graduate.

Students at Houston Christian University can obtain a professional license to practice family therapy in Texas through the 60-credit Master of Arts in Marriage and Family Therapy program. To graduate, students must complete 3,000 hours of supervised work experience and at least 700 hours of fieldwork as part of a three-semester practicum. All students in this program must attend a one-week in-person session in Houston.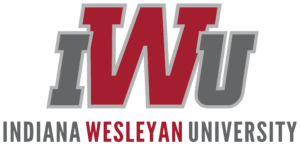 The 60-credit Master of Arts in Marriage and Family Counseling program at Indiana Wesleyan University prepares students to handle many scenarios they will encounter in their careers. Students in this program must complete 100 practicum hours and 900 internship hours under the supervision of faculty-approved professionals. The online degree program includes the coursework and experiential components necessary for licensure in Indiana.

After earning their Master of Arts in Marriage and Family Therapy in Kairos University's 65-credit program, many students enjoy a variety of lucrative career prospects in the counseling field. This program covers topics in Christian theology, human development, marriage and family studies, abuse, sex therapy, and ethics. Students in the accelerated, part-time course structure can graduate in under three years. Kairos is one of the most affordable accredited programs in the country. They charge a flat rate of $400 a month for counseling students. This means that motivated students can complete their online Master's in Marriage and Family Therapy for under $15,000.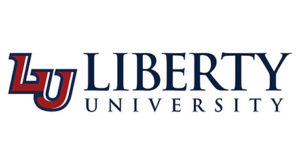 Students can complete Liberty University's 60-credit Master of Arts in Marriage and Family Therapy Degree program in three years, so it's an excellent option for aspiring professionals who want to enter the job market as quickly as possible. This program offers a licensure-focused specialization in addiction counseling and a non-licensure specialization in human services counseling. In contrast to similar online degree programs, you won't have to take time out of your busy schedule to attend in-person sessions to earn your master's degree from Liberty University.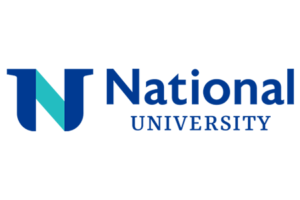 A Master of Arts in Marriage and Family Therapy from National University gives students the necessary tools and real-world experience to thrive in the job market. National University offers specializations in a variety of areas. A few examples are couples therapy, LGBTQ couples, and family therapy, military family therapy, and systemic addiction treatment. Students who want to obtain a license to practice family therapy in California must complete 60 credit hours over 33 months.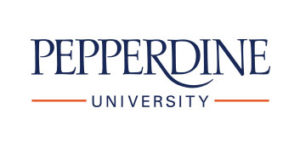 Motivated students can earn an M.A. in Clinical Psychology and add an emphasis in Marriage and Family Therapy. This program takes around 27 months at Pepperdine University. For this reason, many working professionals in the field enroll in this program to quickly increase their earning potential. This program's coursework fulfills most states' licensure requirements. Students must complete a practicum to graduate.

With a Master of Arts in Marriage and Family Therapy from Syracuse University, students can help their communities in many high-salary roles. Students in this program must complete 500 faculty-approved clinical hours and a short residency. Like Syracuse University's other programs, this online degree program heavily emphasizes diversity and inclusion.
Make a Difference With an Online Master's in Marriage and Family Therapy
To earn an online master's in marriage and family therapy, you need to invest money and time. Make sure that you take a close look at the details of any degree program that appeals to you. With an online Master's in Marriage and Family Therapy, you can improve countless people's lives. The degrees have very flexible schedules while giving you access to quality education from top universities. They also provide the ability to pursue their studies while continuing work commitments make these programs an ideal choice. A degree in this field is an excellent choice if you want to earn a respectable salary while making the world a better place.
Online Master's in Marriage and Family Therapy programs offer a unique opportunity for students to gain the skills necessary to become successful marriage and family therapists. The flexibility of these programs allows students to pursue their studies while continuing to work, making them an ideal choice for those looking to advance their careers without sacrificing other commitments. Additionally, online master's programs provide access to quality education from top universities nationwide, allowing students to gain the knowledge they need to become successful professionals. With all of these benefits, it is clear that online Master's in Marriage and Family Therapy programs are an excellent choice for those looking to further their education while also gaining valuable experience in the field.
Other Resources
2023 Guide to the Best Online Ph.D. in Counseling Degrees
2023 Guide to the Best Online Ph.D. in Communication Degrees