2023 Guide to the Best Online Ph.D. in Counseling Degrees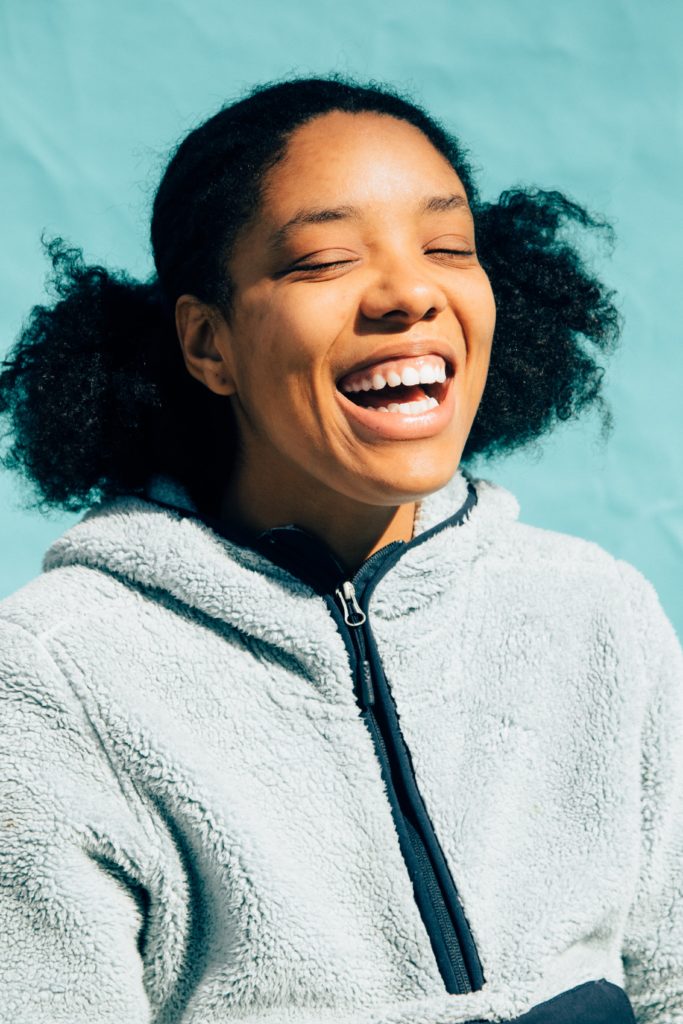 The world is challenging to navigate, so many people turn to counselors for the necessary guidance to thrive. With an online counseling Ph.D., you can help individuals, families, and organizations in a broad range of high-salary positions. A Ph.D. is a considerable investment of time, money, and effort. Therefore, you want to enroll in an online counseling Ph.D. program that will benefit you in the long run. You can't afford to waste your energy on a program that doesn't align with your career aspirations. Check out this guide on the ten best online counseling Ph.D. programs to make the right decisions for your future.
Counseling Ph.D. Specializations
There are all sorts of specializations in the counseling field. Some specializations center around specific patient groups. For example, someone getting their counseling Ph.D. online might focus on family therapy, multicultural counseling, LGBT counseling, early childhood counseling, or gerontological counseling in their degree program. Many universities also offer specializations in career counseling, addiction counseling, college counseling, and counselor education and supervision. Suppose you already know what kind of career you want. In that case, the variety of specializations in counseling Ph.D. programs will make it easier to narrow down your options.
Counseling Ph.D. Career and Salary Information
A Ph.D. in a counseling-related discipline can significantly improve your career mobility and salary prospects. Most universities require instructors to hold a Ph.D. in a relevant field. Counseling programs vary considerably in scope. You should expect different career and salary outcomes based on your specific degree program. Generally, doctorates in psychology open up broader career options in clinical settings and schools of psychology. In contrast, doctorates in counseling education and supervision will be more beneficial for jobs in career counseling, HR, and similar fields. The following list broadly details some of the most popular professions for individuals with a Ph.D. in counseling or psychology.
Guidance Counselor
Young people face a lot of pressure to make the right career decisions for their future. As a guidance counselor a number of things. For example, you will help students explore their professional interests, and find scholarships. Guidance counselors also help students choose degree programs that align with their career aspirations. Many guidance counselors work in high schools, but there are also positions for guidance counselors in universities and government institutions. According to the Bureau of Labor Statistics, the average guidance counselor in the United States earns around $63,460.
College Professor
Professors are the cornerstone of higher education. College professors organize students' coursework, assess students' progress and competence, advise students in their department, and help students understand complex subjects in college courses. In this role, your salary will likely hover around $80,000. Tenured professors often enjoy higher salaries and excellent job stability.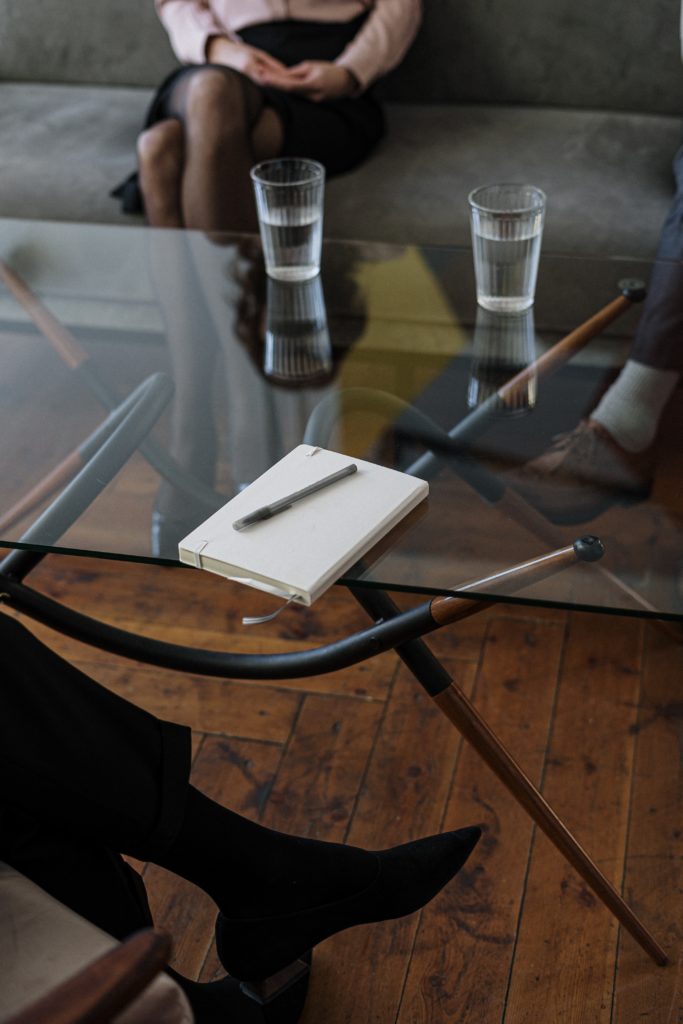 Researcher
Universities, medical institutions, non-governmental organizations, companies, and governments worldwide need capable researchers to make discoveries and answer essential questions. As a researcher, you can expect to spend most of your time performing experiments. You will also organizing research staff and applying for funding while meeting strict ethical, financial, and academic standards. The average researcher in the United States makes around $95,310.
Social Service Manager
Social service managers plan, organize and supervise activities for various organizations. These activities help the right people access welfare, healthcare, and other social services. To succeed as a social service manager, you must know how to distribute resources effectively. You also will need to make the most out of your staff members' talents. On average, social service managers in the United States earn close to $74,000.
Medical Services Manager
Hospitals, private practices, clinics, nursing homes, and other medical facilities rely on careful planning and resource management to ensure that patients have consistent access to high-quality care. Individuals in this role spend long hours procuring resources, applying for state funding, implementing programs, acquiring personnel, ensuring compliance, and managing daily operations for medical institutions. As a medical services manager, you can expect a salary close to $101,340.
HR Director
Businesses can only function with a skilled workforce. HR directors work tirelessly to manage the acquisition, training, oversight, and development of employees for their organization's long-term success. The average salary for HR directors in the United States is somewhere around $126,230.
Project Consultant
Consultants lend their expertise to various organizations to solve specific problems. While one consultant might focus on helping businesses improve their hiring practices, another consultant with the same degree may make most of their money overseeing the acquisition and training of new guidance counselors for school systems. The roles, responsibilities, and salary prospects for a consultant can vary based on a variety of factors. Some of those factors include location, industry, credentials, availability, and ability to market themselves. The national average of consultant salaries is $105,346.
Private Counselor
If you have the proper credentials, consider opening a private counseling practice. Counselors help patients understand their problems and develop solid coping mechanisms. Many practices focus specifically on helping certain types of clients. Your earnings as a private counselor will depend on your region, clientele, reputation, business sense, pricing, and credentials. The national average salary is $75,862.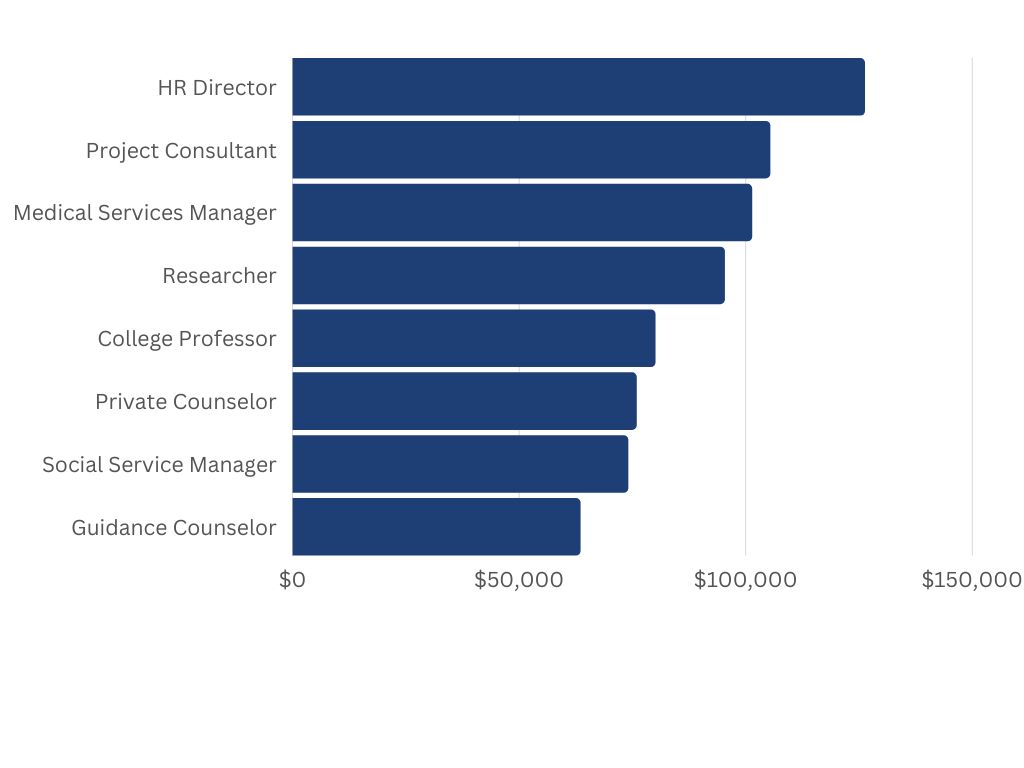 | | |
| --- | --- |
| Position | Average Salary |
| HR Director | $105,346 |
| Medical Services Manager | $101,340 |
| Researcher | $95,310 |
| College Professor | $80,000 |
| Private Counselor | $75,862 |
| Social Service Manager | $74,000 |
| Guidance Counselor | $63,460 |
Curriculum and Courses in Online Counseling Ph.D. Programs
Coursework can vary quite a bit between different institutions and specializations. At a minimum, the typical counseling program will cover counseling supervision, research, counseling ethics, applied techniques, psychopathology, and similar topics. Most programs have a clinical component and require students to complete internships, a practicum, and a dissertation.
Accreditation for Counseling Ph.D. Programs
Many universities offer doctorates in counselor education, counselor supervision, and similar disciplines. The Council for Accreditation of Counseling and Related Educational Programs (CACREP) is the primary accrediting body for these degree programs. Individuals with a CACREP-accredited Ph.D. can work in most kinds of counseling-related professions.
The American Psychological Association (APA) is the primary accrediting body for psychology programs in the United States. Because the United States is a world leader in medical treatment, research, and education, the overwhelming majority of institutions worldwide recognize APA-accredited degrees. It is likely that a psychology Ph.D. program in the United States that lacks APA accreditation does not meet the standards for licensure, which makes such programs useless for most aspiring psychologists. You will likely have to take a test, fulfill specific language requirements, or earn relevant local certifications if you want to practice psychology in another country.
Another thing to consider regarding accreditation is the body that guarantees the quality of the online college or university. There are two types of accreditation for colleges and universities: regional accreditation and national accreditation. We recommend only attending online colleges with regional accreditation. Regional accreditation has high standards for professors and programs. Furthermore, students who need federal financial aid can only be awarded assistance at regionally accredited online schools.
Admissions Requirements for a Counseling Ph.D. Online
Letters of Recommendation
Good letters of recommendation can go a long way in the application process. Generally, universities want to see letters of recommendation from academic supervisors, instructors, employers, and other people related to relevant work and education. However, different institutions may require letters of recommendation from different people, so you should figure out what a school is looking for before submitting any letters of recommendation.
Sending letters of recommendation with lousy formatting or from the wrong people will show the university that you're unable to follow directions, which is unsuitable for your odds of acceptance. You should only ask someone for a letter of recommendation if you're sure they'll write positive things about you. If you have a questionable history with a past colleague or supervisor, it's best to look elsewhere for a letter of recommendation.
An Impactful Body of Research
Universities value skilled researchers, so good papers in journals with high impact scores will elevate you above other applicants. Your prospective supervisor will ask you many questions about all aspects of your research. To impress your interviewers, you need to be able to discuss everything about your research in great detail confidently. Therefore, you should review your papers, write notes, anticipate relevant questions, and seriously consider how you'll discuss the ins and outs of your documents.
Relevant Practical Experience
Hands-on, relevant experience is vital for applicants who want to attend the best programs in the country. Experience can include volunteer work, internships, clinical jobs, consulting, and anything that shows that you know how to apply what you've learned in real-world scenarios. Admissions officers may ask you about your approach to counseling, and you should be able to point to specific examples of how you've helped patients and organizations with your work.
Licenses and Certifications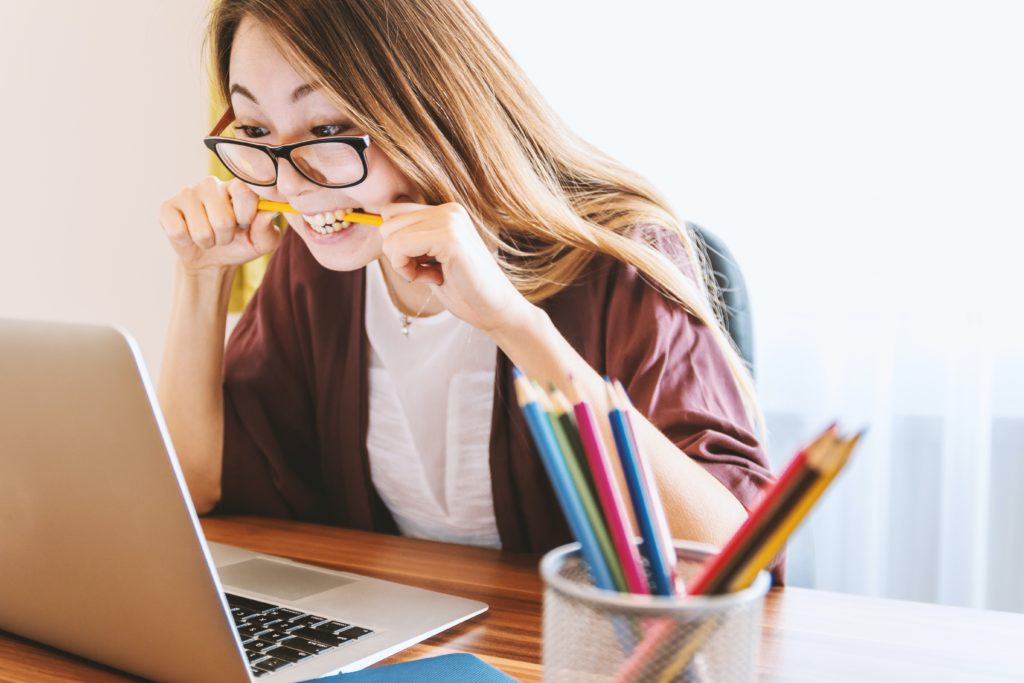 Many programs don't require students to hold any licenses or certifications. Nonetheless, they can still help you prove your worth and determination in the application process. Counseling certifications will show the admissions committee that you have the experience and competence necessary to contribute to the university's counseling program.
Good Interviews
In an interview, the admissions committee will ask questions about your professional opinions, work experience, research, graduate and undergraduate studies, projects, and anything else that could shed light on your suitability for their program. Although specific details of your experience in the field of counseling may seem innocuous or inconsequential to you, they may be highly relevant to someone on the admissions committee. With that in mind, it's important to refresh yourself on all aspects of your education and experience in the field so that you don't seem unprepared.
Admissions committee members are experts in the field of counseling, so they can tell if you're stretching the truth or overstating your accomplishments. Universities only want honest candidates, so you should be as forthright as possible when answering admissions committee members' questions.
Solid GRE Scores
Great GRE results are essential for most CACREP-accredited online counseling Ph.D. programs. In contrast, many APA-accredited psychology Ph.D. programs place little weight on GRE scores. Although you may have managed to get into a master's program with lackluster GRE scores, there is no guarantee that the admissions committee for a Ph.D. program will overlook mediocre results. Thus, if you don't have stellar GRE scores, you may want to retake the GRE to improve your prospects.
Timely Completion of Application Materials
Online degrees typically have the exact application requirements as in-person programs. The types of application materials and the formatting requirements for each material differ between institutions, so you should pay close attention to each institution's guidelines before submitting any application materials. Most schools require students to submit a letter of intent, letters of recommendation, a CV, transcripts, and GRE scores on top of the college's standard application forms. Because terms and deadlines vary significantly between institutions, you should set reminders for upcoming application deadlines so that you don't miss any. Ph.D. programs are not likely to accept late application materials. Materials with improper formatting will demonstrate that you cannot follow simple instructions, so you must double-check all application guidelines and deadlines before sending anything in.
The Right Degrees
Universities want candidates with an extensive theoretical foundation to thrive in their programs. Bachelor's and master's degrees that somehow relate to counseling, psychology, sociology, or education will impress the admissions committee more than degrees in completely irrelevant fields. If one of your degrees doesn't have much to do with counseling, then you should be able to prove your competence in counseling and describe how you can apply your education and coursework in the field. Candidates with online degrees must show proof of clinical experience, internships, and other practical experience for the admissions committee to take their education seriously.
A Good GPA in Your Master's and Bachelor's Degree Programs
Admissions committees will primarily look at your performance in your master's degree program to determine whether you have the academic skills to succeed. Still, most universities will also consider your undergraduate GPA when assessing your viability as a candidate. If you have a mediocre GPA, you may have to take remedial courses or make yourself stand out in other ways to get into a good school.
Financial Aid and Scholarships for a Counseling Ph.D. Online
Universities, states, mental health advocacy organizations, and medical institutions tend to offer generous scholarships to Ph.D. students in psychology, counseling, and related fields. If your state lacks qualified counselors, you may be eligible for a tuition waiver if you pledge to work in the state for a certain number of years immediately after earning your degree. The Servicemen's Readjustment Act of 1944, commonly known as the G.I. Bill, provides significant tuition coverage to veterans who completed their contracts and were honorably discharged. Fellowships and assistantships can significantly reduce the financial burden of a Ph.D. program and often provide a decent stipend for living expenses.
Make sure you fill out the Free Application for Federal Student Aid (FAFSA) form once you get accepted into an online Ph.D. program. The FAFSA will allow you access to qualifying grants and loans from the federal government. Remember, grants are gifts, while loans need to be repaid.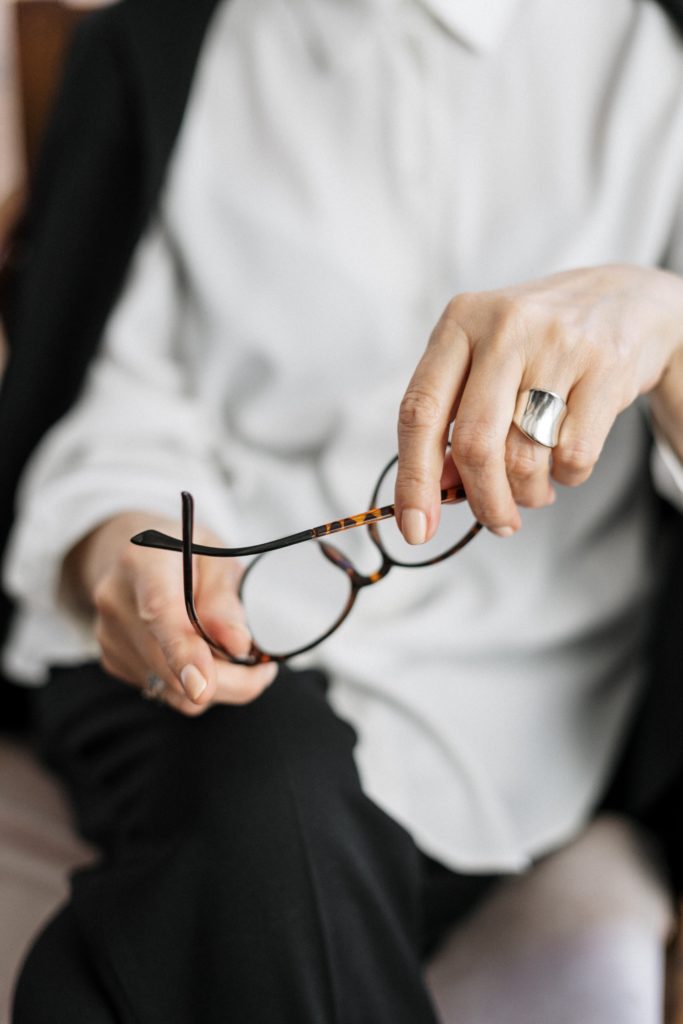 What Can You Do After You Get a Counseling Ph.D. Online?
Getting your counseling Ph.D. online will open all kinds of doors for you. If you want to be your own boss, you can open a consulting firm or a private counseling practice. Your job prospects and clientele will primarily depend on your specialization and credentials. Even if a job only requires a master's degree in counseling, a Ph.D. will set you apart from other applicants. The degree will also give you more room to negotiate a higher salary and provide more opportunities for career advancement if any higher positions open up at your workplace.
How Much Does It Cost To Earn Your Counseling Ph.D. Online?
The average Ph.D. program costs somewhere around $100,000 before financial aid. While this may seem expensive, the best programs spend a lot of money on good instructors, relevant certifications, staff training, and high-quality facilities to meet stringent accreditation requirements. If you come across a Ph.D. program that seems inexpensive, it may not have the accreditation necessary to be useful in the job market.
How Long Does It Take To Get a Counseling Ph.D. Online?
Most online degrees at the Ph.D. level take between three and six years for full-time students to complete. Reputable Ph.D. programs typically involve internships, a practicum, a dissertation, and in-depth coursework. All these things take time.
Are There Affordable Programs for a Counseling Ph.D. Online?
In-state programs are generally more affordable than out-of-state programs. Many public university systems have tuition reciprocity agreements with other institutions across the country. A tuition reciprocity agreement will allow you to pay in-state tuition for some out-of-state programs that your state's institutions don't offer.
When you get your counseling Ph.D. online, you won't have to spend extra money moving across the country and renting an apartment in an expensive college town. Since you won't have to move away, you'll likely be able to maintain your current employment as you pursue your degree, which can decrease the financial burden of an online program.
Is Getting Your Counseling Ph.D. Online Worth It?
If you want to help people deal with trauma or achieve their goals, then getting your counseling Ph.D. online from the right institution is worth the time, money, and effort. Applications can be costly, so you must consider the costs and benefits before applying to any programs.
Getting your counseling Ph.D. online doesn't make sense if you already have the necessary education and certifications to pursue your professional goals. However, even if you have everything you need to thrive in your current role, earning your counseling Ph.D. online will unlock higher salaries, greater job security, and better opportunities. Moreover, a doctorate is a good safety net if you're worried about stricter legal standards and hiring requirements in the counseling field in the future.
Ten of the Best Schools for a Counseling Ph.D. Online
We searched all over the country to find ten of the best schools that offer a Ph.D. in Counseling online or a similar degree. The resulting list includes regionally accredited schools with exceptional programs. The schools on this list are listed in alphabetical order.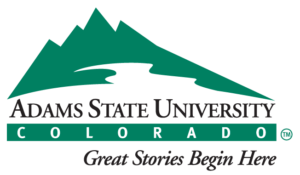 Adams State University's Doctor of Philosophy in Counselor Education and Supervision program prepares students for various leadership roles in universities and other facilities. Many graduates move on to direct counseling-related research, train counselors at educational institutions, and become career counselors. Coursework in this program covers topics such as counselor supervision and consultation, advanced theories in career counseling, research methodology, data analysis, assessment methods, and multiculturalism. Students must complete a 40-hour practicum, a 600-hour internship, and a dissertation by the end of this program to receive their doctorate.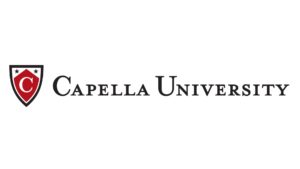 Students pursuing their Doctor of Philosophy in Counselor Education and Supervision at Capella University can gain a ton of valuable experience in this 60-credit program. To graduate, doctoral candidates must complete 12 core courses, a practicum, internships, and a dissertation. The average student takes over five years to complete this program.

At Eastern University, students can pursue a Doctor of Arts in Marriage and Family Therapy Studies or a Ph.D. in Marriage and Family Therapy. Students seeking a Doctor of Arts in Marriage and Family Therapy Studies must complete 48 credits in three to five years to graduate. This program's coursework includes a one-week residency, a practicum, and a dissertation. The Ph.D. in Marriage and Family Therapy is a 60-credit program that typically takes four to six years to complete. Eastern University is a Christian institution, so its counseling programs integrate Christian doctrine and cover relevant theological issues and perspectives.

Most students take between five and six years to earn their Ph.D. in Clinical Psychology at Fielding Graduate University. This 179-credit program includes a 1,520-hour practicum and a dissertation. Due to the importance of practicum training and in-person professional development seminars in this program, it's only available to applicants living in Canada and the contiguous United States.

Hampton University offers a Ph.D. in Counselor Education and Supervision. In this accelerated 64-credit program, students will gain the classroom education and hands-on experience necessary to counsel clients and supervise counselors and educators. The program takes three years to complete, offers concentrations in school counseling and community mental health counseling, and includes a practicum, an internship, and a dissertation.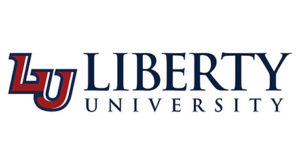 Students working towards their Ph.D. in Counselor Education and Supervision at Liberty University will master complicated topics in psychology, ethics, and holistic mental health treatment to help clients overcome all kinds of challenges and make positive life changes. By the end of this 60-credit program, students must complete a teaching internship, a supervision internship, a practicum, and a dissertation. All core courses in this program have a one-week in-person component, and most students graduate in under four years.

OSU's 150-credit Ph.D. in Counseling program gives students a broad foundation of practical knowledge to apply to various counseling-related roles. Coursework covers topics such as diversity and social justice, consultation, career counseling, assessment strategies, advanced counseling theory, research, counselor supervision, and counselor education. The program requires students to attend two in-person weekend class segments in Portland per academic quarter. Students must also complete a 630-hour internship to earn their doctorate.

This university's Ph.D. in Counseling and Psychological Studies is one of the most beneficial online degrees for students who want to integrate psychology and faith to make a lasting difference in people's lives. Students in this program can specialize in addiction counseling, biblical counseling, grief counseling, student affairs, life coaching, marriage and family counseling, trauma and crisis counseling, industrial-organizational psychology, and multicultural counseling. This 51-credit program doesn't require applicants to submit GRE results.

The University of the Cumberlands boasts one of the best CACREP-accredited online degrees for a Ph.D. in Counselor Education and Supervision in the nation. Coursework in this 66-credit program explores topics such as advanced counseling theories, clinical supervision techniques, leadership and advocacy in professional counseling, online teaching in counselor education, and cutting-edge educational research. This program is an excellent fit for counselors who want to work in student affairs or career counseling.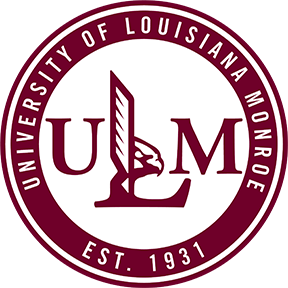 A Ph.D. in Systemic Studies from the University of Louisiana at Monroe is one of the few online degrees focusing on applied system theory. This 60-credit program is non-clinical. It includes coursework in family systems, creative transformation, ethnographic research, psychopathology, absurdity, marital therapy, and social ecology. Most full-time students complete this program in three years.
Expand Your Prospects by Getting Your Counseling Ph.D. Online
Online degrees allow motivated students to pursue their dreams more conveniently than ever. When you get your Ph.D. in counseling online, you can receive a high-quality education without moving to a distant city or adjusting your busy schedule. To get the most out of your education, you need to choose a program that offers the research opportunities, coursework, networking opportunities, and specializations that will give you the sharpest edge in a competitive job market. With that in mind, it's imperative to carefully research the ins and outs of any program that interests you to ensure that your education will take you in the right direction.
Related Resources
2023 Guide to the Best Online Master's in Mental Health Counseling Degrees