2023 Guide to the Best Online PsyD Degrees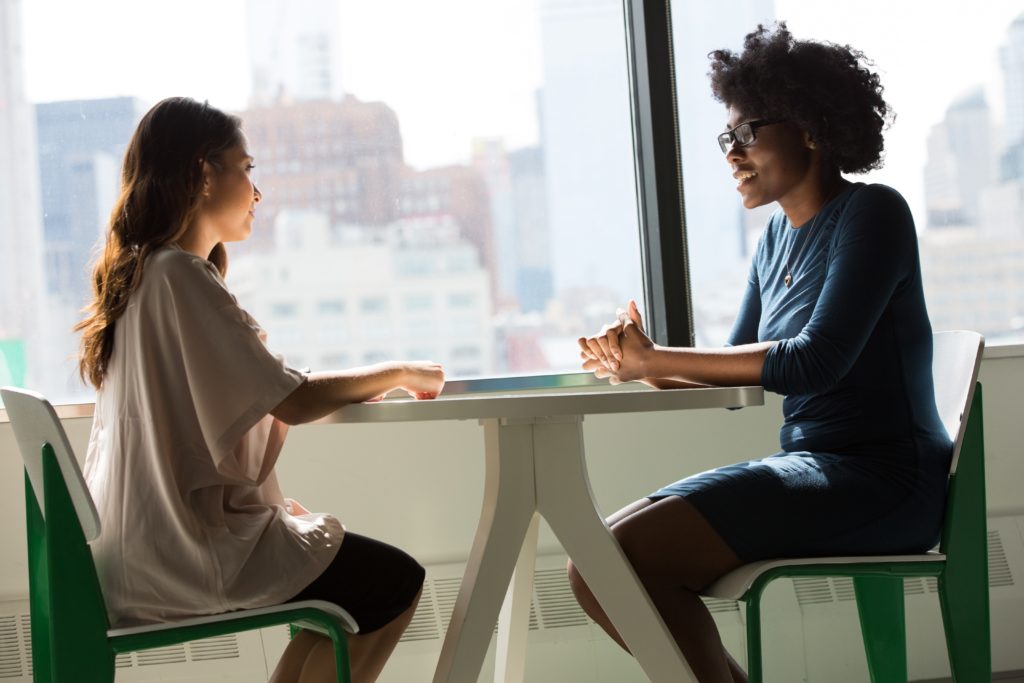 The future for those with a PsyD degree looks bright for the 2021-2031 decade. During that time, the Bureau of Labor Statistics expects an additional 14,100 psychology jobs yearly. As all psychology positions will be open to those with a Doctor of Psychology, you may have decided that it would benefit you to look into an online PsyD program.
Online PsyD Degrees
Online PsyD Degrees have been gaining popularity over the years. This is an option that many people are interested in pursuing. Still, if you would like to be a counseling psychologist or a clinical psychologist, the Psy.D. program may be of particular interest to you. You may have questions about finding accredited programs, so this guide will help you learn everything you need about Psy.D. programs.
Specializations for Online PsyD Programs
Some of the most popular specializations in psychology include the following:
Forensic Psychology
Forensic psychology studies problems within the law enforcement sector. Some of the areas of study include psychology and the law, courtroom dynamics, rehabilitation programs in prison, and crime prevention.
Sports Psychology
Athletes need psychologists to cater to their specific needs. For example, psychologists help athletes conquer their fears of failure and the anxiety they experience before sports performances. Psychologists also help athletes remain motivated to do well and keep their focus and attention on their competitive goals.
School Psychology
School psychologists obtain work in elementary and secondary school environments, but some work in school district offices. These psychologists help students with behavioral issues or learning disabilities.
Geriatric Psychology
Geriatric usually refers to patients over the age of 75. These psychologists address the specific concerns of our elders.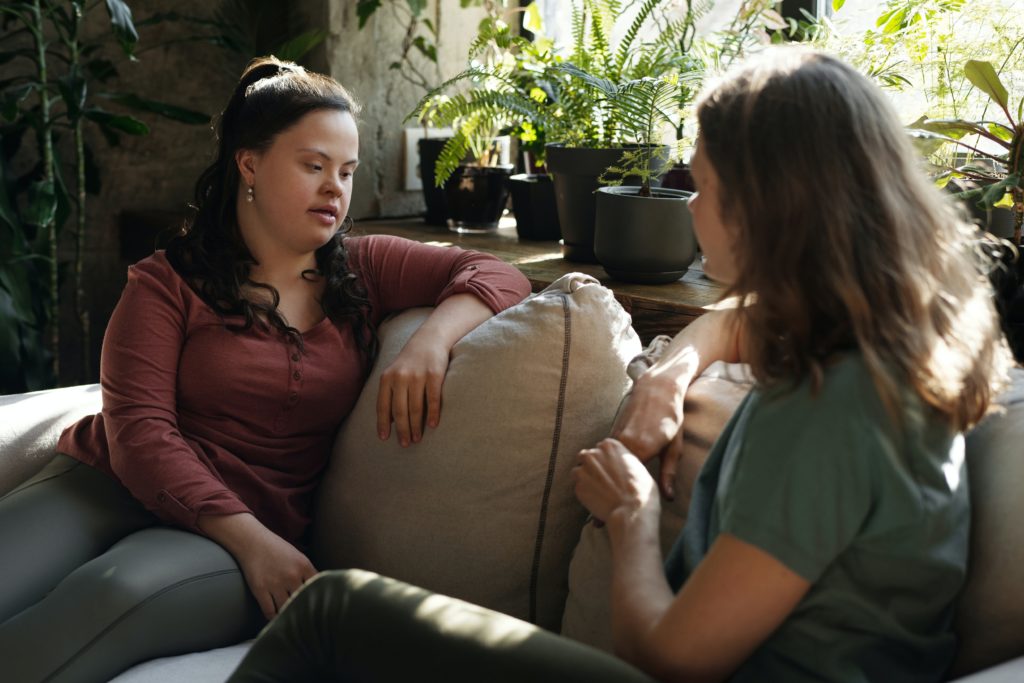 Industrial/Organizational Psychology
The I/O psychologist applies psychological principles to places of business to increase productivity and the quality of the employees' work/life balance.
Social Psychology
Social psychologists examine how people react to other people in social environments. This degree qualifies them to work in applied psychology, systems design, marketing research, and organizational consultation.
Clinical Psychology
Clinical psychologists treat people with behavioral, emotional, and mental disorders. They find employment in clinics, hospitals, group practices, and independent practices. This is the most common profession for those with a PsyD.
Engineering Psychology
Engineering psychologists research how people can work effectively with machines.
Educational Psychology
An educational psychologist conducts a significant amount of research. For instance, they research learning variables, teaching style, and classroom dynamics. The educational psychologist is also a consultant for schools, evaluates educational programs, and develops educational tests.
Developmental Psychology
This specialization allows you to focus on the developing infant, child, or adolescent. You may also specialize in how people mature throughout their lives and the aging process. They focus on the areas of social development, cognitive development, and physiological development.
Counseling Psychology
Counseling psychologists help people manage problems in their everyday lives. They do this by interviewing their subjects, testing them, and performing other techniques. Counseling psychologists find employment in group practices, individual practices, and hospitals and counseling centers at universities.
Cognitive and Perceptual Psychology
Cognitive and perceptual psychologists study how humans memorize, think and perceive the world around them.
Career and Salary Information for Online PsyD Degrees
According to the BLS Occupational Employment and Wage Statistics Survey, the median annual wage for all psychologists was equal to $45,760. This means that half of the psychologists earned more than this amount, and the other half earned less.
Between 2021 and 2031, psychology careers are expected to grow at a rate of 6%. This rate is comparable to the rates of all other professions. For the most part, the careers that are expected to become available are going to be the result of people retiring, quitting their jobs, and switching to other careers.
Here are average salaries for a variety of psychology fields: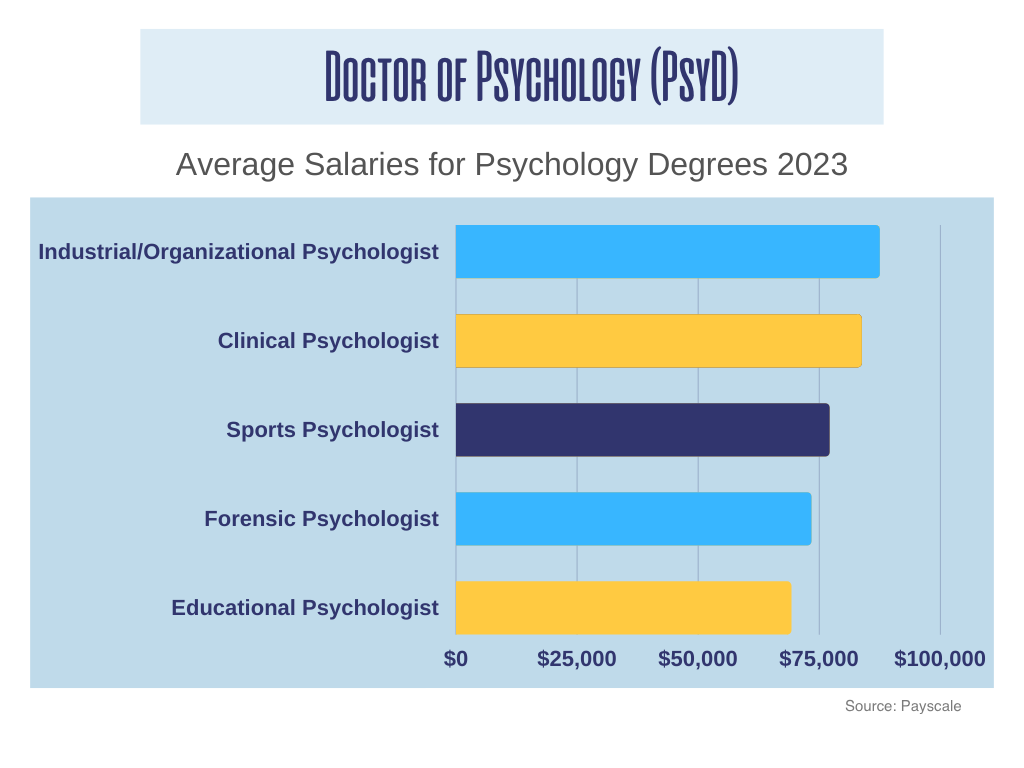 Online PsyD Program Curriculum and Courses
Some of the courses in this program include the following:
Clinical Neuropsychology
Clinical neuropsychology is a specialty within the field of clinical psychology. In clinical neuropsychology, you learn to understand how the brain relates to behavior to diagnose brain disorders. A clinical neuropsychologist also assesses behavioral and cognitive functioning and learns how to design effective treatments for cognitive disorders. You gain specialized knowledge on how the systems and structures in the brain relate to a person's behavior and skills.
Psychotherapy
Psychotherapy is more commonly known as "talk therapy." According to the National Institute of Mental Health or NIMH, psychotherapy involves various treatment techniques that assist people in identifying challenges that lead to troubling behavior, thoughts, and emotions. In this course, you learn how to administer talk therapy to people. You also receive instructions on how to conduct group sessions with several clients.
Cognitive and Affective Bases of Behavior
You learn the theories that explain how someone's personality forms. You also learn how people's motivations develop and how their behaviors come into being. This course teaches you to see the multi-dimensional nature of cognition and affect. You will also learn how people solve problems, reason, use language, and categorize and form memories.
Human Psychological Lifecycle Development
This course teaches students how the human person develops psychologically throughout their lifespan. This genre begins in the stage of infancy and proceeds through childhood, adolescence, young adulthood, middle adulthood, and older adulthood. It is a study that examines how people become the people they become and why they become that way. It involves studying how they grow and change throughout their lives. Specifically, you learn about people's health, preferences, personalities, habits, and what influences them.
Research Methods and Experimental Techniques
This class helps students learn quantitative research techniques that measure causal relationships and the effects of different relationships. Specifically, experimental research discovers the impact that treatment has on patients. For example, psychologists separate their subjects into two groups to study the treatments and interventions on one test group. Then, they compare their results to the experimental group that was not treated.
Psychological Assessment and Analysis
Psychological assessments and the analysis of these tests measure a person's behavior. They allow psychologists to diagnose a problem so that they can provide treatment for it. For example, this course teaches you about aptitude tests that measure a child's possible intellectual disabilities. You also learn interviewing techniques.
Psychopathology
This course introduces students to major behavioral and psychological syndromes. These include substance use disorders, personality disorders, anxiety disorders, mood disorders and psychotic disorders. This course teaches you the symptoms of these disorders, the prevalence of each condition in the population, the possible causes of these conditions, and the various treatment approaches.
Admissions Requirements for Online PsyD Programs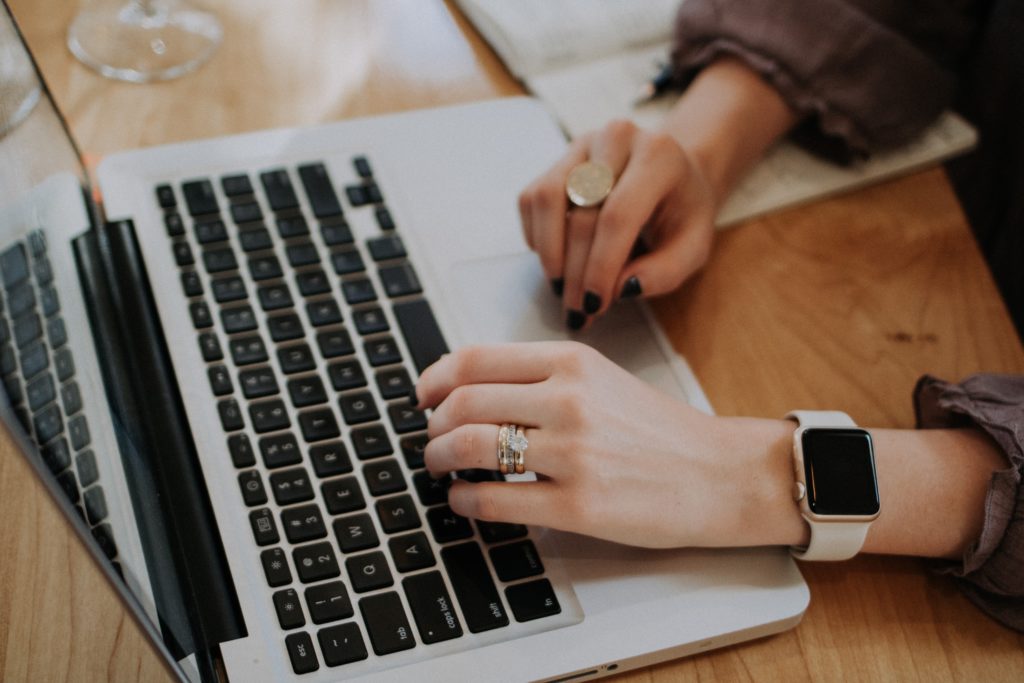 The admissions requirements for online Psy.D. degrees will differ for each program and university for which you apply, but the following will serve as an example of some of the requirements that you can expect to need to meet:
Results of your GRE
A minimum of a 3.0 GPA
A bachelor's degree from a regionally accredited university
At least 15 credits in psychology courses
You may also need to have taken the following courses:
General Psychology
Developmental Psychology
Psychopathology
Experimental Psychology or Scientific Research
Statistics
For example, California Southern University's admissions process requires you to complete several steps. The first step is for you to fill out the online application. The second step is to submit your undergraduate degree transcripts and additional college courses you have completed.
The third step is to submit a copy of a government-issued identification card. These include a driver's license, an official government ID card, a government employee card, or a passport. The fourth step is to write a short personal statement so the university can determine that you are applying for the correct program. The fifth step is to pay your $75 application fee.
In the sixth step, the university will evaluate your transcripts and application. If they determine that you meet the qualifications for entry into the program, an acceptance letter will arrive in your email inbox. The seventh step is to review your degree plan. The eighth step is to state how you plan to pay for your education. The ninth step is to sign your enrollment agreement. The 10th and last step is to contact your Learner Support Specialist and be prepared to begin your program.
Accreditation for Online PsyD Programs
Universities gain a status known as "accredited" when they show authorities that they have established the required standards of quality. Accreditation lets the public know that the particular university is capable of providing a relevant and quality education for learners.
Graduating from an accredited psychology program lets potential employers know you have the skills and expertise required for a professional with a Psy.D. degree. Accreditation also makes it possible for you to obtain licenses that you may need because licensing boards won't accept students if the university from which they graduated was not accredited. This will cause you to be required to demonstrate that your education is equivalent to the education attained at an accredited learning institution.
Accreditation is crucial. Likely, employers, other institutions, and licensing boards would only accept your degree from an appropriately accredited institution. You can trust that your education is valid and will be acknowledged by other institutions if it is accredited.
Accreditation is critical at the doctorate level because it is very likely that your state requires that you receive your degree from a university that is accredited to be able to obtain a license. In addition, if you need to apply for federal student aid, you will need to apply to an accredited university.
Financial Aid & Scholarships for Online PsyD Programs
According to Psychology.org, you can find out whether or not you qualify for loans, work-study programs, or grants from the federal government by filling out a Free Application for Federal Student Aid or FAFSA. You are encouraged to fill this application out no matter who you are. The Department of Education set the deadline for filling out this application for October 1 of this year until June 30, 2023. You may complete your application and submit it online.
Scholarships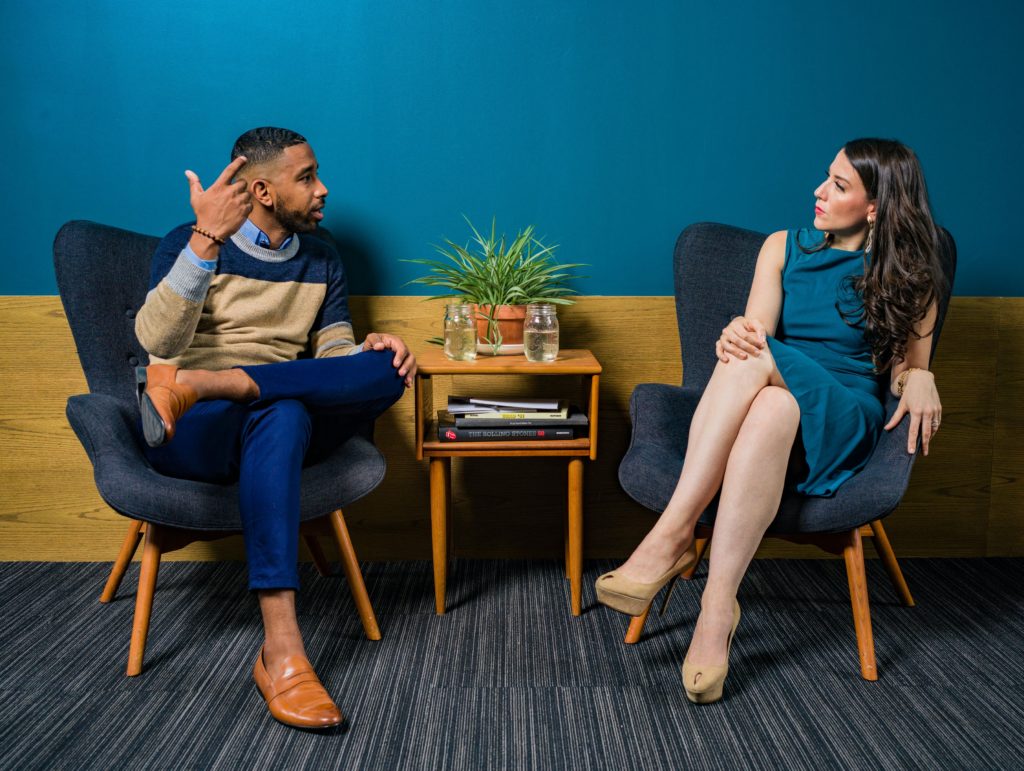 You may also qualify for scholarships. Organizations offer scholarships to graduate psychology students, and you are not required to pay this money back. Religious organizations, community foundations, local groups, nonprofit organizations, private companies, and professional associations sponsor scholarship programs. The university that you decide to attend for your Psy.D. degree may also have a scholarship available to you. However, these types of scholarships tend to be highly competitive.
Committees will determine the lucky winner of a scholarship and will make this decision based on the student's extracurricular activities and grade point averages. You may also be required to submit an essay or participate in some creative activity. To lower the amount of competition you will face, concentrate on scholarship contests from local organizations or niche scholarships.
Grants
Nonprofit institutions and government organizations often offer grant programs to university students. You must often write an essay or a proposal to win these awards. Some grants require that you write a proposal for a particular purpose. Other grants focus on specific demographics. For example, a grant may be designated for a person with limited resources. In this case, you must demonstrate that you fit the organization's description of a person with limited resources.
Fellowships
Fellowships are designated for graduate students and provide them with money for living expenses and health insurance. A school or a professional association runs fellowship programs. You may use the funds obtained through this program for tuition or your living expenses. At times, fellowship programs require students to complete a research project before graduation.
Federal Direct Loan Payments
You may apply for a student loan through the William D. Ford Federal Direct Loan Program. If you are a student with limited resources, you may receive a subsidized loan for which the federal government will repay the interest.
What Can You Do with an Online PsyD Degree?
Obtaining an online PsyD degree can lead to a variety of careers!
Psychotherapist
A psychotherapist uses psychotherapy or talk therapy to treat people's emotional challenges and mental health disorders. Their clients may be family groups, couples, individuals, and other groups. In their sessions, psychotherapists treat anything from daily disturbances to grief and mental health disorders. These mental health disorders include depression and anxiety. They may prescribe medications to help treat these conditions, but they are very likely to help their patients make lifestyle changes that ease their current problems. You must remember that many psychotherapists do not have a license to prescribe medication.
Psychotherapists may present their patients with a solution to their current problems after they engage them in discussions about the issues. They help their patients understand what is going on in their minds, so psychotherapists analyze the conversations they have with them. Most importantly, psychotherapists help their patients change their troublesome behaviors. They often choose one specialization for therapy, such as cognitive behavioral therapy.
Substance Abuse Counseling
Substance abuse counseling takes place in an individual setting and group settings. The therapist counsels those addicted to alcohol and/or illicit and legal substances as well. As a substance abuse counselor, your patients will discuss the issues they are having with substances from the past and present. They will be able to examine the events that led to their substance use, and you will help them understand the underlying issues that led to their use of substances. Your job will be to help these people return to a place where they can feel stable again and maintain the balance they once had.
Forensic Psychologist
As a forensic psychologist, you will apply psychological principles to criminal investigations and the law. You will work in the law enforcement setting, but you may also work with the civil side of the law. This may include insurance claims, custody disputes, and civil lawsuits. For example, you may use psychological principles to find the most likely suspect in a suspect list, or you will use these principles to determine the suspect's motive for committing a crime. You may also provide testimony in court that helps the district attorney convict a suspect of the crime charged.
Life Coach
A life coach encourages people to live up to their full potential. With their expertise in psychology, life coaches help clients become more aware of their strengths so they can accomplish their goals. The techniques they use encourage their clients to develop their inner abilities, work past their fears and increase the possibility that they have to be successful in their lives.
A Psychology Consultant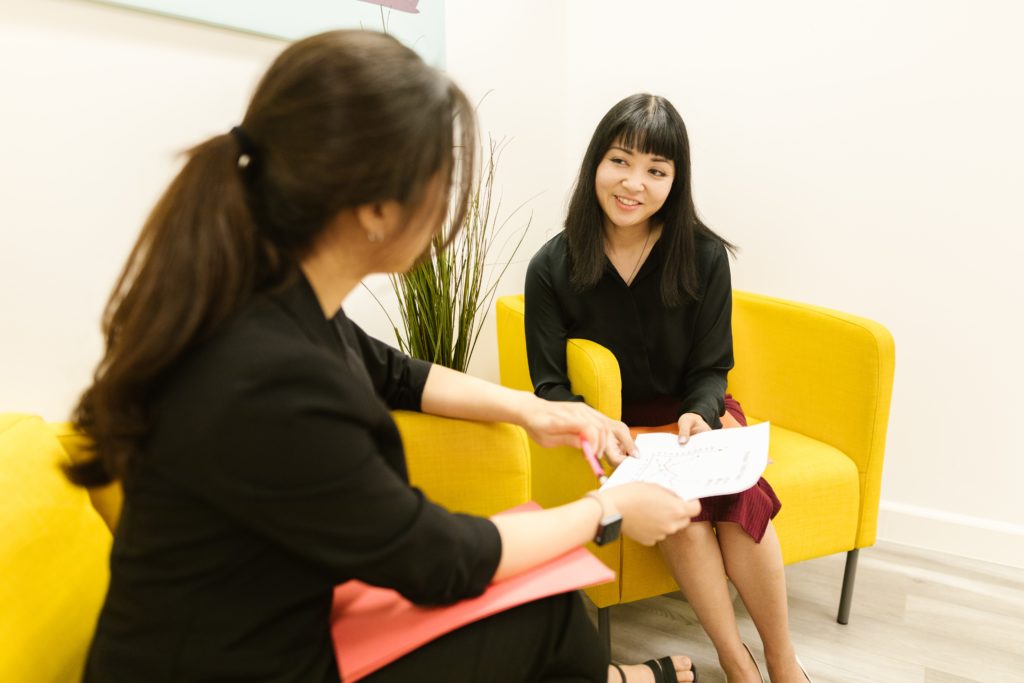 A psychology consultant has the privilege of working with various people. It allows you to solve people's problems and help others in significant ways. Your job would be to be a consultant, but you would also need to perform clinical services. You may work with individuals, but this specialization allows you to work with different organizations and groups to solve the problems they are having in their organizations.
Social Worker
Becoming a social worker is another way to dedicate yourself to helping others. It gives you a chance to assist communities, families, and individuals in improving their lives. To do this, you will use your extensive skills as a counselor and as an advocate for your clients.
How Much Does an Online PsyD Degree Cost?
The cost of online PsyD degrees varies based on the school, the program, and the availability of scholarships and grants. A rough estimate of the average cost of Psy.D. degrees is approximately $25,000 to $30,000 per year.
Remember that there is more that goes into the total cost than tuition. You may also have to pay for things like annual technology fees and residency fees.
How Long Does It Take to Get an Online PsyD Degree?
Online Psy.D. degree programs range in length. Some programs allow full-time students to finish in as few as three years. Other programs can take up to six years to complete. Note that the time to get a PsyD is often shorter than a Ph.D. in Psychology.
Are There Affordable Online PsyD Programs?
Yes. By taking advantage of the several options that were listed above, you can reduce your tuition costs so that they will be affordable for you.
Is an Online PsyD Program Worth It?
Yes, the PsyD degree is worth the time and expense that you would need to put into it. That's because PsyD degrees are created to enhance your ability to thrive in your clinical practice. The Ph.D. program, on the other hand, is heavily invested in research methods that are used to create behavioral theories. If your interest is in clinical practice, the PsyD degree program will benefit you.
A good PsyD program will train you to become a competent therapist. It invests a significant portion of your time in the program in developing your clinical skills. After you complete the program, you will be a knowledgeable and experienced counseling or clinical psychologist.
10 of the Best Schools Offering Online PsyD Programs
The following schools were chosen because they are regionally accredited and offer quality online degree programs. The schools are listed in alphabetical order.

Alaska Pacific University is located in Anchorage, Alaska. Peter Gordon Gould started Alaska Pacific University as "Alaska Methodist University." He believed that Alaska needed indigenous leadership for the indigenous people of Alaska. Although they decided to change the name to Alaska Pacific University in 1978, it still remains a Methodist organization today. It is dedicated to training indigenous and other populations in academics and fieldwork. The 93-credit Online PsyD Program from Alaska Pacific University can be completed in five years if students attend each fall, spring, and summer.

Alliant International University has campuses in several cities, including Fresno, Irvine, Los Angeles, Sacramento, San Diego, the San Francisco Bay area, and online. The mission of Alliant International University is to prepare its student body for careers they will have in leadership and service. It is dedicated to serving people from diverse communities and cultures all over the world. Alliant offers an online PsyD program in Marriage and Family Therapy.

California Southern University was founded for people just like you. The founder was well aware of how difficult it was to continue his education because he was in the process of earning his master's degree and his doctorate degree while he was a married engineer with a family. California Southern University began as an educational institution dedicated to distance learning and is now only offering online degrees. CSU has a 66-credit online PsyD program that can be finished in four to five years by full-time students.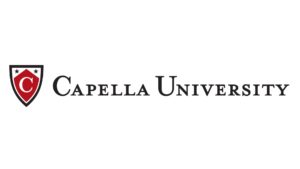 This university is located in Minneapolis, Minnesota, and it is offering online education to learners today. Capella University exists for the purpose of providing online degrees for PsyD learners and others. This school is particularly interested in solving the issues that you may have as a distance learner and will work closely with you to ensure that you can meet your goals. Capella's online PsyD program in Clinical Psychology has six in-person residencies.

Meridian University has locations and centers in San Francisco, Los Angeles, Berlin, Athens, Shanghai, and Johannesburg. Educators founded Meridian University 30 years ago in the San Francisco Bay area. Students have the option of earning their online degrees in a hybrid program or completely remote. As such, it gives students the flexibility they need to continue with work and other commitments. Meridian's online PsyD program in Clinical Psychology is 108 credits and can be finished in 33-48 months.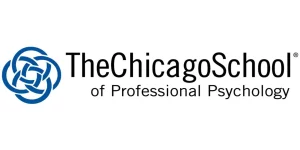 The Chicago School of Professional Psychology is located in Chicago, Illinois, but it also has campuses in San Diego, New Orleans, Los Angeles, Anaheim, Washington, D.C., and online. This school uses the "Engaged Professional Model of Education," a method that allows its practitioners to work with the community and engage students in this activity. This school offers a hybrid PsyD in Applied Clinical Psychology out of its Anaheim campus.

Touro University Worldwide is located in Los Alamitos, California, and Honolulu, Hawaii. It was founded by philanthropic visionaries. Their mission is to nurture an academic community that will assist you in reaching your academic goals. The university is committed to its goals of philanthropic duty, intellectual pursuit, and social justice. Touro has a 100% online PsyD program in Human and Organizational Psychology that can be completed in three years.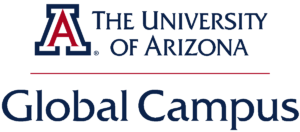 The University of Arizona Global Campus maintains its headquarters in Chandler, Arizona. It is affiliated with the University of Arizona. In its beginning, it was a small, traditional school that has become an online university devoted to adult learners. Just two years ago in 2020, the university became "The University of Arizona Global Campus," which operates entirely online. The school offers an online PsyD program in six-week to nine-week accelerated classes.

Walden University's Office of Admissions is located in Columbia, Maryland, and its academic offices are located in Minneapolis, Minnesota. The founders of Walden University founded this learning institution in 1970 for the purpose of expanding the reach of education to more people. Walden was so dedicated to helping nontraditional learners obtain higher degrees that it became one of the first universities to offer online learning and online degrees to its students in the 1990s. It continues to be an innovative institution of higher learning today. Walden University's online PsyD program emphasizes Behavioral Health Leadership.

WJC is located in Newton, Massachusetts. William James College gives you the rigorous academic instruction that you need to become a competent professional, but it also provides students with extensive research in the field. This university aims to ensure that learners can develop academically into qualified psychologists. William James College offers an online PsyD program in Leadership Psychology with four concentrations: educational leadership, inclusive leadership, leading nonprofits and NGOs, and Neuroscience of Leadership Psychology.
Getting Your Online PsyD Degree
Until the 1970s, if you wanted to become a psychologist, you had no other choice but to obtain your Ph.D. Now, you not only have the option of obtaining a Psy.D. degree, but you can also achieve this goal by attending school online. Online PsyD programs allow you to complete your education in less time than the Ph.D. program, so you can begin practicing your profession sooner. The Psy.D. is an advantageous option that you can use to achieve your academic goals today.
If you would like to advance your education and earn your Psy.D. degree, one of the universities listed in this guide may be the option that you are seeking. You can obtain your degree entirely online without any disruption of your work or personal schedules, and the accredited program that you choose will give you the same education you would receive if you went to a traditional campus. You will have the best of both worlds.
Related Resources