2023 Guide to the Best Online Master's in Mental Health Counseling Degrees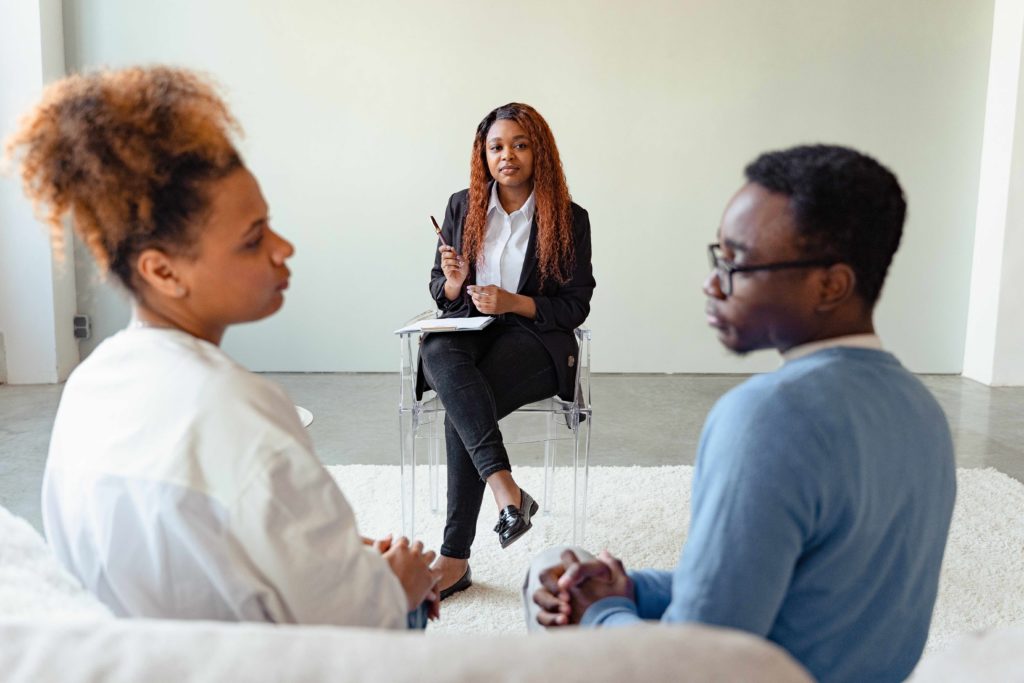 Do you want to make an impact on the lives of others? Consider becoming a mental health professional by pursuing online mental health counseling degrees. According to the Bureau of Labor and Statistics, mental health counseling should grow by 22% between 2021 and 2031. Advanced certifications in counseling are available through in-person and online degrees for those wishing to pursue this career path. Attending an in-person academic program to pursue a mental health counseling career is too time-consuming for some. It can take critical time away from family, professional, and personal commitments. Many people have turned to online mental health counseling degrees to reach their career goals.
Online Masters in Mental Health Counseling Degrees
Online mental health counseling degrees can be the most convenient and direct way to acquire training and credentials for those seeking a career as a mental health counselor. That is because licensed counselors must have a relevant graduate education. They must also pass the state board exam where they want to offer their services. Completing online degrees at undergraduate and master's levels will prepare you to enter this counseling field where your work can make a difference in people's daily lives.
Online education helps students find degree programs that further their career goals while providing maximum flexibility. Those who want to launch a career as a licensed counselor will find various academic program options. This guide will help narrow down the possibilities. It will also provide prospective students with the guidance they need to make an informed decision.
Degree Types & Specializations
Students can choose from a few different online graduate degrees. The commonly offered programs are the Master of Arts in Mental Health (MA), the Master of Education (EdM) in Mental Health, and the Master of Science (MS) in Mental Health.
MA vs. MS
The most common program for counselors is a Master of Arts degree. The degree focuses on health services and building communication skills. A Master of Science program is also suitable. This degree centers on analytics and critical thinking skills. Students pursuing an MS will be able to work in the mental health counseling field. As a result, this degree is more suited for those who want to do clinical work and research.
Online counseling students pursuing MA's and MS's often have similar specialization options. Students wanting to work exclusively with families and marriages should consider the Marriage and Family Counseling track. Those wishing to help people recovering from addiction should consider a specialization in Addiction Counseling. Another notable specialization is Rehab Counseling, which helps people navigate the mental stress of a physical, emotional, or cognitive disability.
EdM
Many colleges and universities offer Master of Education (EdM) degrees through their education departments. The most common mental health specializations for EdM are School Counseling and Clinical Mental Health Counseling. As the name implies, the School Counseling specialization prepares graduates to work specifically in the school and education settings. The Clinical Mental Health Counseling specialization is broader. It can lead to providing mental health services in a variety of settings.
Other Options
There is another route to getting licensed as a mental health professional. A Master of Social Work (MSW) with an emphasis in Clinical Mental Health is a great option. Those pursuing this path are usually most interested in being a counselor in the social services sector.
Online Master's in Mental Health Counseling Degree Career and Salary Information
Mental health online degrees are very versatile. Degree earners can pursue many different career pathways within the counseling fields related to mental health, substance abuse, and other counseling-based careers. Professional positions obtained with an online master's in mental health counseling are plentiful and come with consistent pay potential.
According to the Bureau of Labor Statistics, there are about 43,600 job openings annually for those with degrees in mental health, counseling, and related fields. What specific area of counseling you go into, where you live and what accreditations and licenses you obtain all play a part in how much income this career field may provide. Here are some of the possible career paths and associated average annual salary that a master's degree student with online mental health counseling degrees.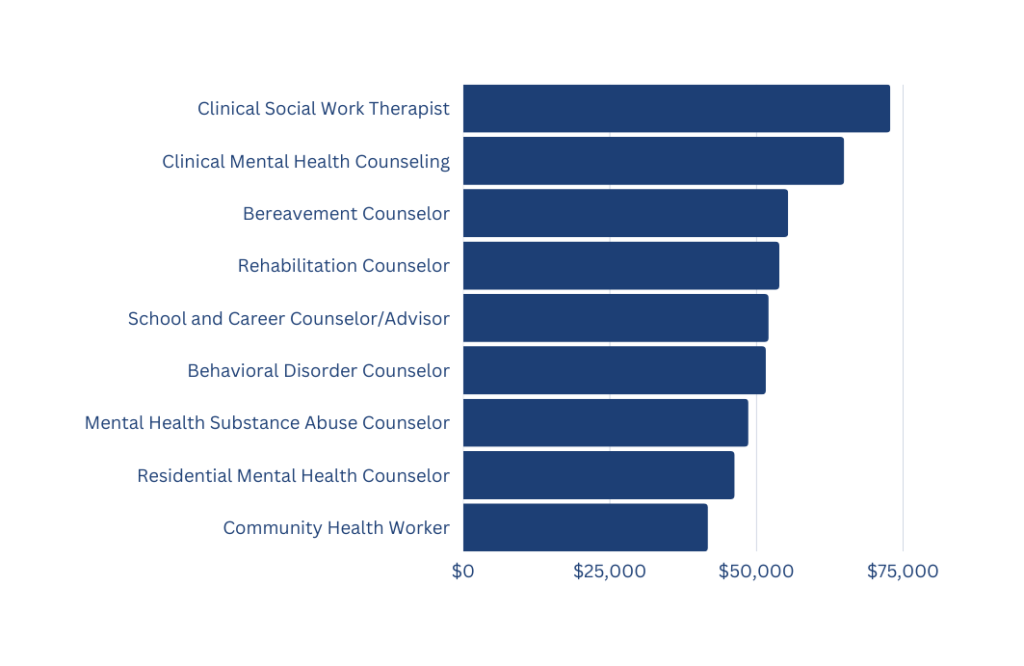 | | |
| --- | --- |
| Position | Average Salary |
| Child and Family Counselor | $73,651 |
| Clinical Social Work Therapist | $72,754 |
| Clinical Mental Health Counseling | $64,868 |
| Bereavement Counselor | $55,335 |
| Rehabilitation Counselor | $53,822 |
| School and Career Counselor/Advisor | $51,987 |
| Behavioral Disorder Counselor | $51,521 |
| Mental Health Substance Abuse Counselor | $48,538 |
| Residential Mental Health Counselor | $46,176 |
| Community Health Worker | $41,650 |
Curriculum and Courses for Online Mental Health Counseling Degrees
While each academic institution may have a unique curriculum, the courses that students pursuing online mental health counseling degrees will be similar from school to school. In most cases, students enrolled in online master's in mental health counseling degree programs can take all their coursework online. However, most states require 3,000 clock hours of post-master's supervised counseling experience and a passing great on the state licensure examination for individuals to become licensed professional counselors.
The topics that students in online mental health counseling degrees will learn include counseling theory and practice, clinical psychology and practice, human development, marriage and family counseling, mental illness, substance abuse, and school counseling.
Common Courses
Clinical Skills courses will teach students how to communicate effectively with clients, families, and care team members. These courses help students hone their critical thinking skills.
Counseling and Addictive Disorders classes will help students to learn how to help clients with addiction disorders.
Counseling Techniques courses teach students the "nuts and bolts" of how counseling works from a practical standpoint.
Diagnosis courses will help students understand how to diagnose mental illness within the framework of therapeutic methodology.
Ethics classes teach students in online mental health counseling degrees how to navigate the deeply personal relationships they form during therapeutic mental health counseling in a healthy manner.
Family Therapy courses inform students about guiding spouses, children, and siblings to harmonious relationships while dealing while mental and emotional health concerns that impact the family unit.
Lifespan Development teaches students to understand how a person grows emotionally, physically, and spiritually throughout life and how to utilize that information in their counseling practices.
Psychopathology courses instruct students in the basics of mental illnesses.
Research Skills courses will help future mental health counselors understand how to find the answers they need for their coursework and their professional needs.
Theories of Counseling and Psychotherapy classes will help students in online mental health counseling degrees understand the theories behind counseling therapy and how and why they work.
Admissions Requirements for Online Mental Health Counseling Degrees
Just like traditional, campus-based degrees, online degrees in counseling will all have a basic requirement of first achieving a bachelor's degree. Undergraduate degrees can be in many science or human communication fields, but typically a 3.0 GPA or higher will be expected to seek online mental health counseling degrees in a master's program. In addition to holding an undergraduate degree, other admissions requirements are:
Official transcripts that show undergraduate degree completion
Professional or academic reference letters
A personal statement of intent or interest in the program
Accreditation for Online Mental Health Counseling Degrees
Prospective students need to verify online degree programs have the proper accreditation. The most well-respected accreditation for universities and colleges is at the regional level.
In addition to regional accreditation for the institution, counseling programs have their own accrediting bodies. The two most respected bodies that accredit counseling degree programs are the Council for the Accreditation of Counseling and Related Educational Programs (CACREP) and the American Psychological Association (APA). These accrediting bodies will ensure that their educational training and counseling coursework will prepare them for the rigorous and challenging field they are entering.
There are different accrediting bodies for MSW and EdM programs. One reputable body that accredits EdM programs is the Association for Advancing Quality in Educator Preparation (AAQEP). One respected institution that accredits MSW programs is the Council on Social Work Education (CSWE).
Financial Aid & Scholarships for Online Mental Health Counseling Degrees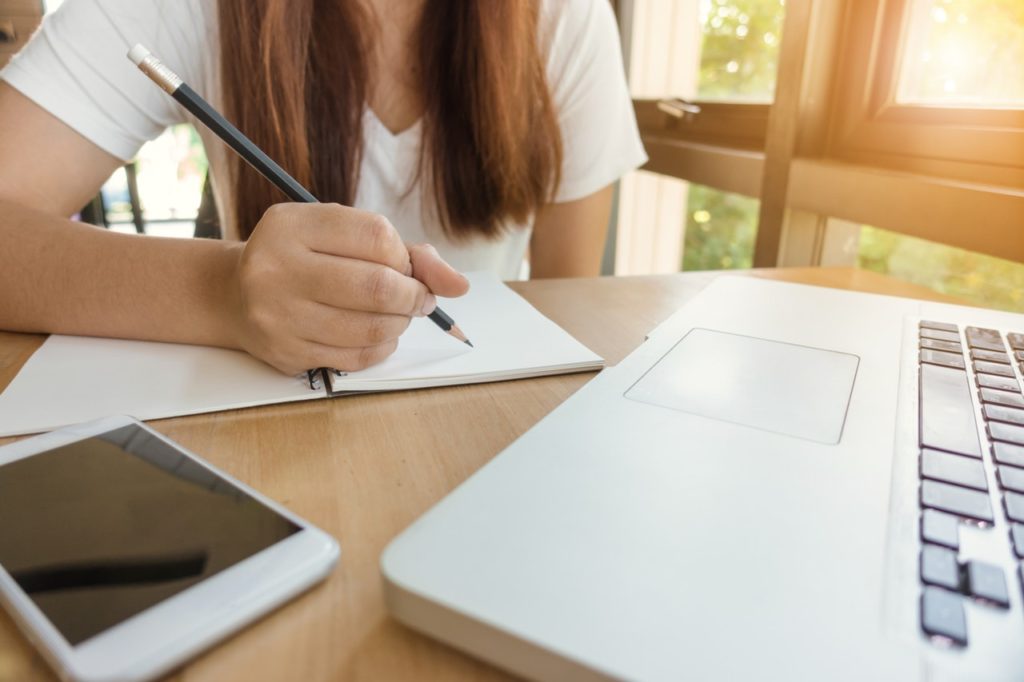 Many students will need the assistance of financial aid and scholarships to pay for their online degrees. Just like undergraduate studies, master's programs also offer scholarships and financial aid opportunities. The most common type of aid is federal from FAFSA. This form helps to match students with different kinds of financial assistance to help with undergraduate, graduate, and Ph.D. programs.
What Can You Do With an Online Masters in Mental Health Counseling Degree?
Students who complete online master's programs for mental health counseling will be academically prepared to enter various fields within the counseling profession. Once students complete their online degree, they can seek the appropriate accreditation or licensure needed for their chosen specialty. As previously stated, this usually involves a few thousand supervised counseling hours and successfully passing a licensure exam.
Those with these qualifications can then work as mental health counselors in many different settings, such as school counselors or advisors, industrial-organizational psychologists, substance abuse counselors, behavioral disorders counselors, couples or family therapists, residential mental health counselors, or outpatient mental health counselors.
How Much Do Online Masters in Mental Health Counseling Degrees Cost?
Depending on which program you attend, students in an online master's program for mental health counseling careers can expect to pay between $300 and $600 per credit hour taken. While tuition varies between schools, one of the most significant cost savings with online degrees is the lack of on-campus costs that traditional students may incur when attending a master's program. Without typical commuting costs adding to the financial burden of an advanced degree, online programs are very attractive and excellent for many who want to pursue higher education.
How Long Does it Take to Get an Online Master's in Mental Health Counseling Degree?
Most master's programs for mental health counseling take between a year and a half and two years for a full-time student. If you take classes in a part-time manner, your time in the program may be longer.
Are There Affordable Online Mental Health Counseling Degrees?
Finding funding for an advanced degree after completing an undergraduate bachelor's degree can be challenging for some. And while master's programs can be a big financial commitment for anyone, there are affordable online programs. Students who need to put the cost as a primary factor in choosing a school to attend will be able to choose from schools with a lower cost-per-hour to save money with their degree. In addition, students who seek financial aid and scholarships can also reduce their financial commitment.
Is an Online Master's in Mental Health Counseling Degree Worth it?
Everyone chooses their career for personal reasons. Some select a career path precisely because of the financial benefits of that path, while others choose to pursue something they love even if it does not pay well. Many enroll in online mental health counseling degrees because the degrees will lead to a fulfilling, meaningful profession.
Mental health counseling jobs work in close contact with people and help to change and improve their lives, so earning this type of degree is well worth it. Since working in the mental health counseling field requires not only a master's level degree as well as additional licenses, earning a degree is worth it to those who are serious about working in this field. But one consideration that potential students must think about before attending an online or traditional master's program is financial. Students should consider whether or not their financial commitment to attend the program is balanced with their ability to pay back their school costs once the degree is complete and they have entered into a professional position in the field.
10 of the Best Schools Offering Online Master's in Mental Health Counseling Degrees
These schools were chosen because they are regionally accredited and offer extraordinary online mental health counseling degrees. They are listed in alphabetical order.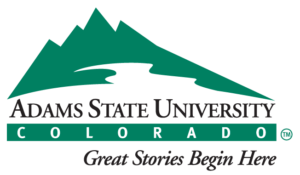 This Colorado-based program requires students to attend a one-week session twice during their program; otherwise, the ASU program is entirely online. Students here can specialize in Clinical Medical Health Counseling or School Counseling. Adams State University has a rolling admission. Students will study with a cohort in their CACREP-accredited program and will be candidates for licensure in Colorado at the completion of the program.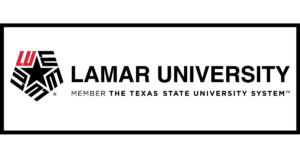 Students who want to pursue an Ed.M. can attend Lamar's online program to study clinical mental health, counseling & development, marriage and family counseling, counseling & development, and professional school specializations. This program can be completed in as few as 30 months, and yearly tuition averages $19,469 as of 2023. This education-based counselor program meets the Texas Licensed Professional Counselor (LPC) requirements. The degree mandates two five-day in-person sessions for students to complete the degree on Lamar's Beaumont campus.

This online degree program prepares students for either a career as a school counselor or as a career as a mental health counselor in a variety of settings. Completed in as little as two years, a degree from NYU includes a 600-hour internship near your location, 60 graduate credits, and a three to four-day in-person on-campus meeting during the program. Students also benefit from a 100-hour real-world practicum at a site near you, along with the online curriculum.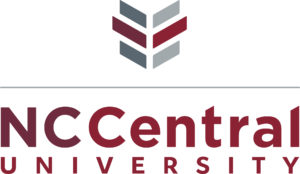 NCCU offers two programs for those interested in mental health counseling: MA in Clinical Mental Health Counseling and an MA in School Counseling. Both programs are CACREP accredited, and program admittance requirements include a 3.0 GPA, a GRE test score, letters of recommendation, and a personal interview. These are both 60-hour programs. However, the clinical program offers an additional certification with the completion of three extra courses so students can become licensed as Clinical Addiction Specialists.

This CACREP-accredited program provides two areas of concentration: clinical mental health counselor and marriage, family, and child. While traditional in-person students may complete the program in two years, online students will need three to finish this program and receive their master's degree at PAU. The third year for online students includes up to 25 hours a week of fieldwork in addition to online classes that support clinical site learning. Students attending online may be able to work full-time during years one and two. However, onsite fieldwork is required during the work day during year three. If you have a full-time job that can work around your fieldwork, it will not be a problem.
Tuition at PAU is $566 per class hour. Students applying to this online program must have studied psychology as an undergrad or taken four recommended psychology courses in preparation for this program. Like other programs, two on-campus practicum experiences are required for online students.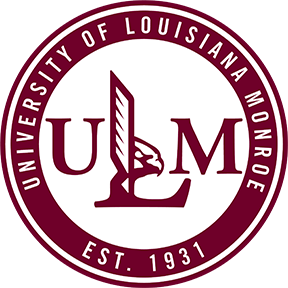 This fall cohort program is a fully online master's degree that does not require any in-person attendance. Instead, UL-M has created an online summer workshop for students after their first year to ensure that they will receive the same learning opportunities in other programs that require an event with in-person attendance. The online degree at UL-M is CACREP accredited. Students here can choose from elective courses to create a focus on pediatrics, geriatrics, or marriage and family studies within their degree. Attendance at UL-M is also cost-effective since tuition costs $500 per hour without out-of-state fees for online students. Classes are limited to 15 students. Clinical, practicum, and internship experiences are capped at six students.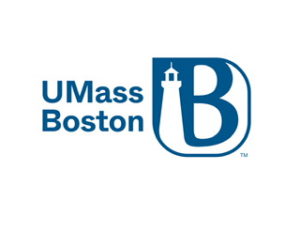 This competitive online program based out of the Boston campus of UM requires students to maintain a 3.0 GPA in undergraduate studies focused on social sciences and encourages applicants to have at least a year of paid or volunteer work experience in a clinical setting. The UM program only admits students for summer starts into the master's degree program when online students are also required to attend a two-week, in-person class to kick off the program. After the initial in-person attendance, the remainder of the courses is completed online. This program takes 60 credit hours to complete, and tuition is billed at $575 per credit hour. Students completing this program will be academically prepared to be licensed as a Mental Health Counselor in Massachusetts and have the opportunity to obtain other licenses like School Adjustment Counselor based on additional coursework.

The UT-Martin campus offers full online options for students pursuing an MSED in Counseling that focuses on either clinical mental health or school counseling. Students who apply for the school counseling program will integrate at least one semester of teaching into their degree. Students interested in these programs will be required to attend a three-day residency before completing more than 24 classroom hours of the degree, but all of the rest of the degree is online. A semester-long practicum is also part of this online degree, and students can complete their site work near their homes at an approved location. These internships will also require students to write a summative paper about the site experience to receive full course credit for the internship. This 60-hour degree program also requires students to score a 70% or higher on a final, cumulative exam over counseling coursework before the degree is conferred.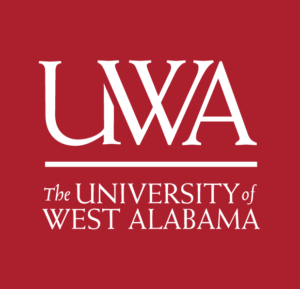 Students interested in the online clinical mental health counseling program at UWA must prepare a portfolio to apply that includes a resume, essays, and required forms and prepare for a video interview to be considered for entrance. Tuition is billed at $429 per credit hour at UWA. Still, the university also is very supportive in helping students seeking financial aid, as around 80% of students at this school receive some sort of financial assistance. The 60-credit hour program at UWA can be completed in 2-3 years for most students. Courses are conducted in 8-week cycles. Students here will focus heavily on learning counseling techniques, theories, and principles of counseling to aid them in becoming successful counselors in settings like private practices, hospitals, community agencies, substance abuse treatment centers, and managed behavioral health care organizations.

The online programs at Wake Forrest offer two options for students seeking a mental health counseling degree. Students can choose from a Master of Arts in Counseling – Clinical Mental Health Counseling or a Master of Arts in Counseling – School Counseling. These CACREP-accredited programs are fully online and take 60 credit hours to complete. Students in both programs will experience both internships as well as practicum coursework in addition to clinical instruction. In addition to core coursework, students can specialize their degree experience with three classes that follow their interests. Applying to the programs at Wake Forrest includes a GRE score of 300 and a writing score of at least a 3, both a school requirement. In addition, students need at least a 2.5 GPA on undergraduate coursework to be considered for entrance into the program and participate in a video interview.
Getting your Mental Health Counseling Degree from an Online College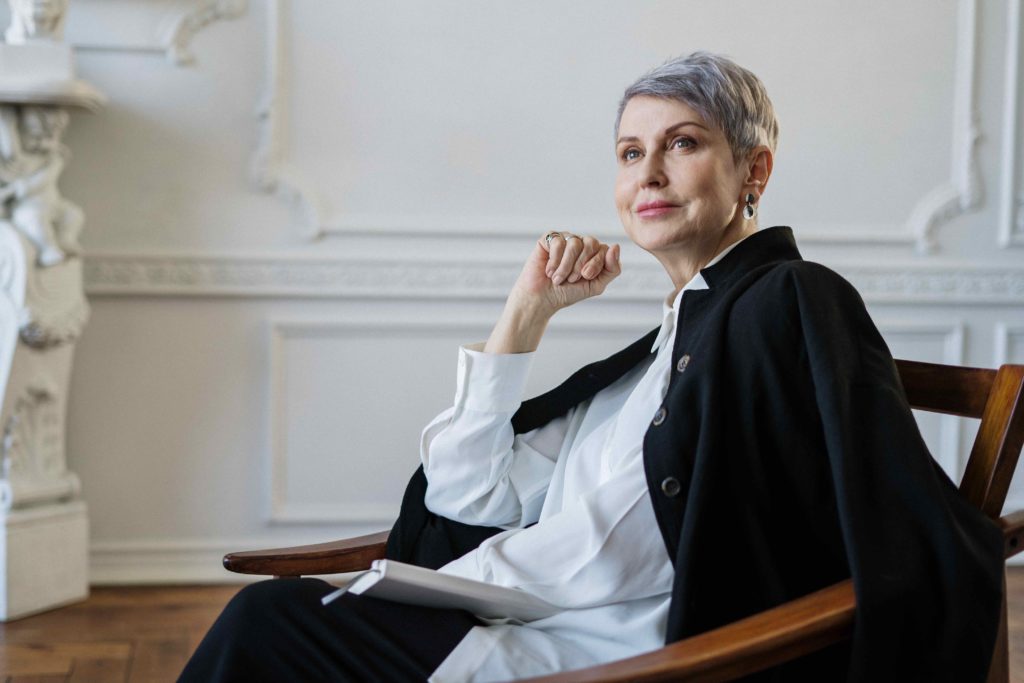 With all the non-traditional options available for students today, choosing to further your career with an online master's degree program is easier than ever. Students with a completed bachelor's degree have multiple options to choose from to further their career path. Most online programs include a very short residency or on-campus experience as a portion of their online degree requirements. This little expectation does not diminish the accessibility of completing an online degree. Students who choose to complete an online master's degree will not have to move to a campus location or pay for commuting expenses for up to three years of attendance. This will help save money and time spent away from family or other personal obligations.
In addition, online programs allow students to gain practical, hands-on experience right where they are located with program-approved site internships, practicums, and clinical site experiences. In addition, financial aid assistance is usually possible with most schools, making the financial burden less stressful on potential students and adding more appeal to attending an online program instead of choosing a traditional, on-campus program.
Conclusion
Whether you choose to find an online master's program that is near you or one that is across the country, online degrees are more accessible than ever. With a small in-person commitment, you can attend a fully online program and still be exposed to a rich learning environment while learning critical skills and information to become a well-rounded counselor in your future career. Earning a master's degree in mental health counseling is an excellent choice for those interested in participating in the fast-growing career path that supports people who need support.
Those who choose to become experts in the field with a master's degree earned online can jumpstart their professional career path through the quality instruction, real-world experience with clinical sites, and even meaningful internship opportunities that many online programs offer. It's no surprise that many students are seeking advanced degrees to help them move their careers forward by attending an online master's program instead of attempting to find an in-person degree.
Related Resources
2023 Guide to Best Online PsyD Degrees