2023 Guide to the Best Online Ph.D. in Communication Degrees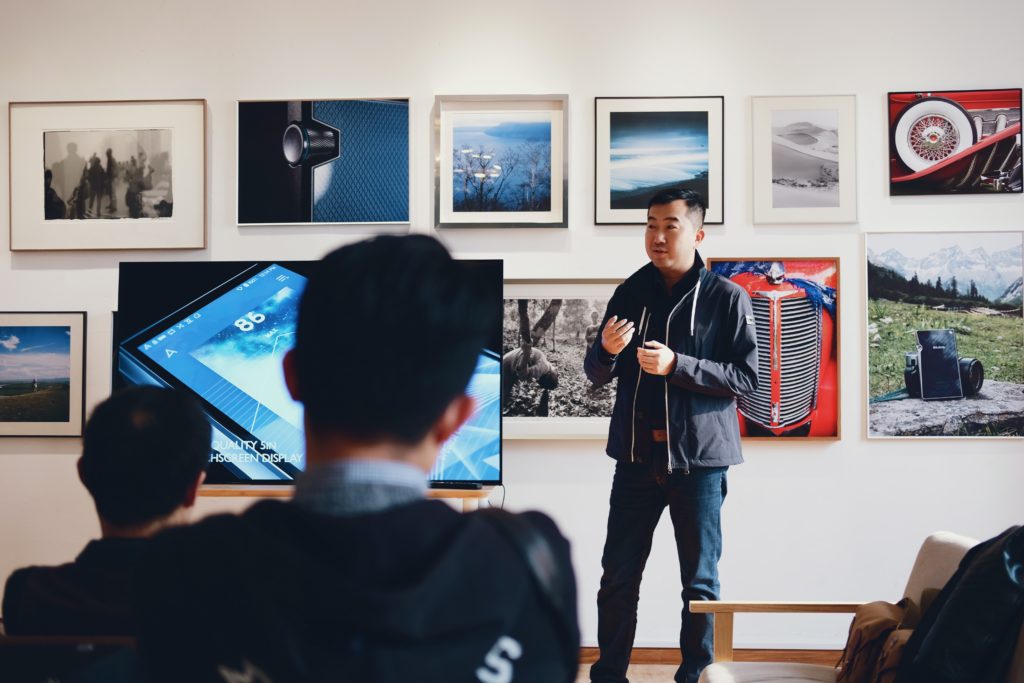 A degree in communication will help you learn more about verbal and nonverbal interactions between humans, especially regarding mass communication. You'll study a lot of theory and learn about the latest research to better understand the best communications practices for wherever your career journey may take you. Getting your Ph.D. in communications online can help you get promoted or start an exciting new career without putting the rest of your life on hold while you complete your educational goals.
Specializations
When pursuing online degrees, you'll likely notice that some institutions will offer specializations within the field that will allow you to place more emphasis on a specialty that interests you. The many universities that offer a Ph.D. in communications online will have their own set curriculum, so you must do some research to see if a specialization of your choice is offered. Some of the most common specializations that you may find include the following:
Health Communication
Organizational Psychology
Intercultural Communication
Communication Technology
Organizational Leadership
Strategic Marketing
Political/Mass Communication
Interpersonal Communication and Social Influence
Project Management
Emergent Media
You can choose a generalized program or one focusing on a specialty when pursuing your Ph.D. in communications online. Whether you're already employed and looking for advancement or are just starting in the job market, online degrees in communication can help you take the next step in reaching your career goals. If you're finding it hard to decide on a specialization or if you even need one, talk with the admissions counselors at any of the universities that interest you.
Online Ph.D. in Communication Degrees Career and Salary Information
Because communication is necessary for nearly every field, the amount you can expect to earn in a related position can vary dramatically depending on your career choice. Many graduates of these online degrees choose to teach at the post-secondary level. According to the U.S. Bureau of Labor Statistics, the median pay for this position is $79,640 per year. The need for people in these positions is expected to increase by 12 percent by 2031.
According to the BLS, many other positions that focus on communication will grow in the next decade. For example, it's projected that there will be a 19 percent increase in the need for market research analysts at a median pay rate of $63,920 per year.
Positions with above-average growth include technical writers, with a median pay of $78,060 per year, and public relations managers, with a median salary of $125,780 per year. It's important to remember that you could make more or less depending on your place of employment, experience, and several other factors.
Here are some additional positions that might appeal to you as you're pursuing your Ph.D. in communications online, along with the median pay according to 2021 statistics from the BLS.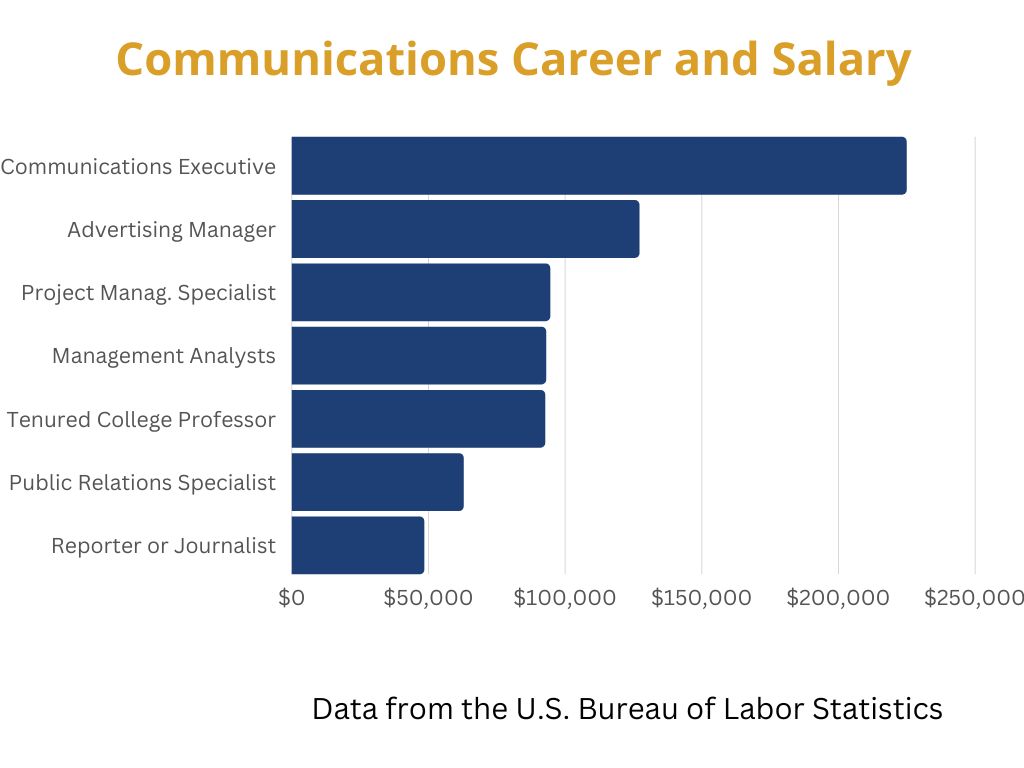 Curriculum and Courses for Online Ph.D. in Communication Degrees
Universities that provide online degrees will generally have different course numbers and even class names but will offer the same educational materials. Most Ph.D. in communications online programs will have common introductory coursework. However, these programs will have different types of specializations and electives.
History of Communication
From ancient times to today, the way that people communicate has evolved. Some may not think learning about communication's history could be beneficial to obtaining the career you want. However, it's critical to find out how advancements and technology have changed how people understand and communicate to provide you with more excellent critical thinking skills. The more we understand history, the better we can prepare for the future. You'll also learn about the various forms of communication and the skills necessary to utilize each effectively.
Advanced Communication Theory
Advanced communication courses will help you to assess your audience and provide the proper communication techniques for a wide range of scenarios. You'll learn about and analyze the latest trends and theories in communication and what current research has to say about the effectiveness of the different forms of communication in the modern world.
Ethics and Responsibility
Ethics involves more than just telling the truth though honesty plays a huge part. In today's global market, it's more important than ever to have integrity and remain aware of variances in different cultures to avoid stereotyping. Forbes states that good ethical practices are beneficial to businesses. Working professionals need to learn about social responsibility and ethical communication decisions. This will help you be a trusted source of communication.
Health Communication
When it comes to medical communication, misinformation is dangerous and can actually harm people. You'll learn about various types of communication used in healthcare settings, including written, verbal, and nonverbal, and how you can be more effective at identifying reliable resources and providing reliable communication in the workplace to individuals or the public.
Information and Communication Technologies
In today's digital age, learning effective communication methods is more important than ever. You'll learn about creating data, images, and videos to portray your message online, including through social media, effectively. This course will teach you how to combine various techniques for global marketing, in-house communication, or social awareness so you can get your point across quickly and clearly.
Global Media and Communication
In this type of course, you'll learn about communicating with the masses on a larger scale. Technologies may only be available in some places. Furthermore, different people groups and cultures communicate in a variety of ways. When you finish this class, you'll be better able to prevent miscommunication while finding more generalized ways to reach the masses. Additionally, you'll know when it's best to create various forms of your intended message to meet the needs of specific groups.
Effective Social Media Strategy
Most people are familiar with social media because they have multiple accounts. However, students need a more formal education to understand how to effectively use social media to promote a business or a campaign. This is particularly useful if you end up helping manage your employer's social media accounts. After getting your Ph.D. in communications online, you'll be able to identify your audience and develop practical solutions to reach your target better.
Current topics in Content Communication
Advancements in technology often change the ways that people communicate. You'll learn about the most current topics when creating content for your target audience and see what the most recent research shows to be effective. Also, you'll learn more about the various ways the different types of content creation can dramatically alter or improve your communication.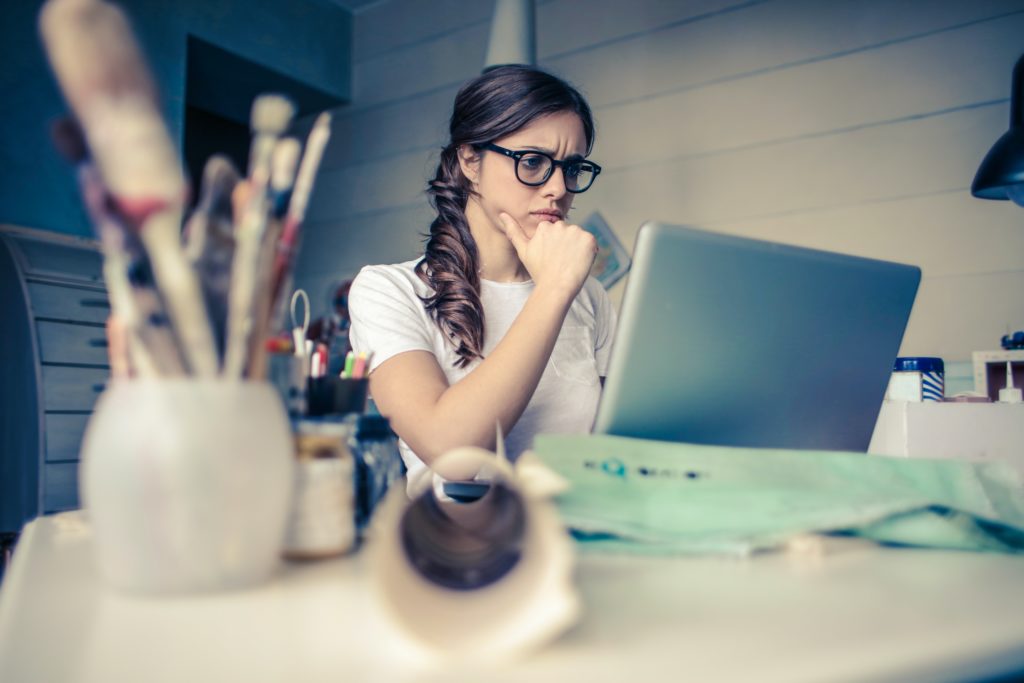 Quantitative Research Methods
Many who pursue a Ph.D. in communications online want to learn more about effective research methods. Even if you're not, knowing how studies are set up and conducted will help you determine the validity of any research you'll do during your employment. Quantitative research uses numbers and statistics to prove or disprove a theory.
Qualitative Research Methods
Unlike quantitative research, which relies on facts and figures, qualitative research is vague. You'll learn how to interview and observe research participants and how to draw conclusions through logic, deduction, and drawing inferences from the information obtained. Qualitative research can be beneficial to create theories and is helpful in social sciences and other fields. A study published on Research Gate can help you understand the difference between qualitative and quantitative research and how both can be useful in many situations.
Admissions Requirements for Online Ph.D. in Communication Degrees
A Ph.D. in Communications online provide students with the knowledge and skills needed to pursue a career in the field of communication. To be admitted into an online Ph.D. in Communication program, applicants must meet certain requirements, such as having an undergraduate degree from an accredited university and passing a standardized exam like the GRE or GMAT. In addition, applicants must demonstrate their research experience and have letters of recommendation from people familiar with their academic work. Furthermore, they must submit a statement of purpose outlining their research interests and goals for pursuing the degree.
While each institution will have its specific requirements, these are the most common:
Completion of a master's degree in communications or a related field
A GPA above a certain level, which often ranges between 3.0 and 4.0
A passing score on the GRE – graduate entrance exam
Transcripts from previous universities
Reference letter or a personal statement
Photo identification or other documents to prove your identity
Registration fees
When enrolling at a university to obtain your online Ph.D. in communications, you may also be required to submit samples of your work, which could include a writing sample or a copy of your portfolio. Please check with the universities you're interested in attending to get the precise requirements for admission.
Accreditation for Online Ph.D. in Communication Degrees
Is accreditation necessary for online degrees? Yes! Accreditation ensures that the university meets specific standards in providing quality education in the online degrees of your choice. Since a Ph.D. is a terminal degree, meaning you can't go higher than that, you want to choose an accredited school.
Some employers will only count your Ph.D. in communications online degree if you've graduated from an accredited university to ensure you have the skills and knowledge necessary to do the job correctly. According to U.S. News & World Report, if your degree is not accredited, it can prevent you from getting any certifications or licensure that you may need to get the job you want.
Generally, a regionally accredited online school holds more weight than a nationally accredited one. Furthermore, some universities choose to have their specific programs accredited. One of the most well-known accrediting bodies for communication programs is the Accrediting Council on Education in Journalism and Mass Communications (ACEJMC). While the ACEJMC does accredit graduate communication programs, the organization does not accredit Ph.D. programs.
Financial Aid & Scholarships for Online Ph.D. in Communication Degrees
Getting your Ph.D. in communications online can be a costly investment in your future. However, some institutions have ways of providing scholarships or financial aid to help offset some of the overall costs of your education. Talk with the university's financial assistance department for more information and to see what kind of help might be available.
Regionally accredited online colleges are eligible for federal financial aid. Often universities offer scholarships for graduate students. Furthermore, many scholarships are available through outside companies, organizations, and foundations. Speaking with someone from the financial aid department can help verify any qualifying financial assistance. If the university you're interested in doesn't have a separate financial aid department, ask the admissions counselor about your options.
What Can You Do With an Online Ph.D. in Communication Degree?
While this might seem like a lot of information to process, it can all be worth it if you're looking to work in specific industries. Although many people pursue a Ph.D. in communications online because they're interested in research or teaching at a university, there are many positions available in other fields for those with an advanced online degree in communications. Additionally, a Ph.D. in communications can give you the edge over another qualified applicant if you ever want an executive position within a company.
Whether you're interested in working in the public or private sector, for a non-profit organization, or with the government, you'll be equipped with the skillset and knowledge base for jobs that entail a lot of communication through writing, images, or video. Getting your Ph.D. in communications online can benefit you if you're looking for positions such as journalist, public relations or fundraising manager, writer or author, social media specialist, and many types of executive-level employment. While you may have to begin at an entry-level position, your Ph.D. could help you to advance more quickly.
How Much Does a Ph.D. in Communications Online Cost?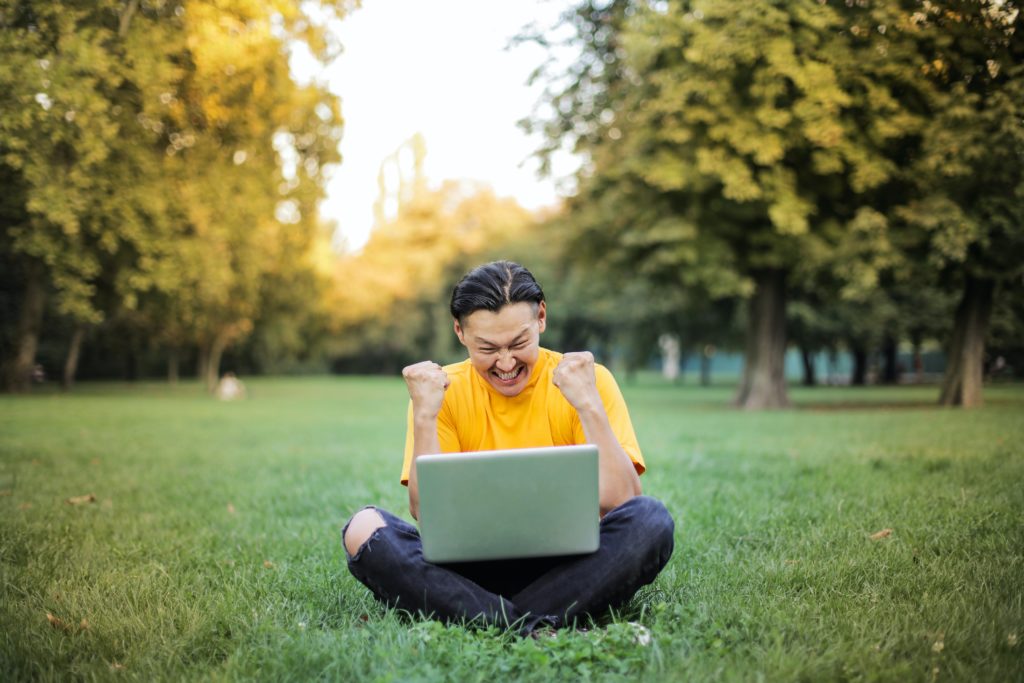 Pursuing a Ph.D. in Communications Online can be an invaluable investment for those interested in advancing their career in the field of communications. It is important to understand the cost associated with this degree to ensure you are making the right decision for your future. The total cost of online education varies by institution. For the most part, you can expect to pay between $500 and $1,000 per credit hour. In addition, additional fees may be associated with the degree or specific classes you'll need to complete. Do your research to determine the final cost when comparing universities that offer a Ph.D. in communications online.
How Long Does it Take to Get a Ph.D. in Communications Online?
If you already have a transferrable master's degree, you should expect to finish the education portion of your online doctorate in two or three years. To complete your degree, you'll also be required to finish your dissertation, which could take a few more years. An accelerated program may permit you to finish your doctorate in as little as three to four years if you can complete all required courses and work on the dissertation full-time.
Are There Affordable Online Ph.D. in Communication Degrees?
All degrees are an investment in your future. This is undoubtedly true if you're getting your Ph.D. in communications online. The affordability of a program is relative to your life circumstances and goals. Getting your degree may cost less at one university, but you'll want to consider if you're getting as good of an education with that degree and if the school is accredited. In addition to scholarships and general financial aid, some universities may offer payment plans to make it easier to fit your budget.
Try to determine if you can qualify for any grants, scholarships, or loans the university offers for online classes. While some of these types of financial assistance can be limited to attending university in person, many options are extended to online degrees.
Is Getting a Ph.D. in Communications Online Worth it?
Getting a Ph.D. can open up many doors to higher positions and better pay. While furthering your education always has a cost, it can be seen as an investment that will pay for itself over time as you make more money and have a job that you love.
Ultimately, an online degree's worth is dependent upon your goals. If your long-term goal is to be a journalist for an online publication or a news outlet, it may not be worth getting a Ph.D. in Communication online. Most of these positions are filled by candidates who have undergraduate or master's level degrees. However, if you want to be in a high-paying management or executive role, or if you want to teach at the university level, it is in your best interest to get a Ph.D.
A Ph.D. in communications online is advantagious for those who need maximum flexibility without wanting to sacrifice quality. Though the degrees may be online, many students still choose to attend a program in their state because of name recognition and networking opportunities.
10 of the Best Schools Offering Online Ph.D. in Communication Degrees
Finding universities that offer a Ph.D. in communications online can be challenging. Here are 10 of the best schools providing communications and related degrees online. The online schools listed are regionally accredited and offer high-quality online or hybrid programs. Because there are so few universities that provide online Ph.D. in communications degrees, we have also included a few Doctor of Business Administration degrees with a concentration in Marketing.
Remember, costs and minimum course load may vary between institutions, so please review each of these universities carefully to see which one will provide you with the education that meets your goals.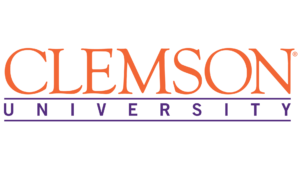 The online Ph.D. in Rhetorics, Communication, and Information Design degree provides a transdisciplinary, cross-cultural curriculum that will teach you based on knowing, doing, and making. The program is offered at the same time as the in-residence program.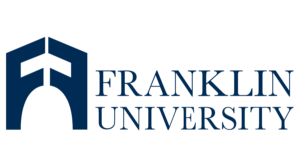 With a total of 58 credit hours, you can get a Doctor of Business Administration with a concentration in Marketing in as few as three years. Students can begin studying a few different times, allowing them to get moving quickly. Depending on your state, you can take 100 percent of classes online. Incoming students can transfer up to 24 hours of eligible credit.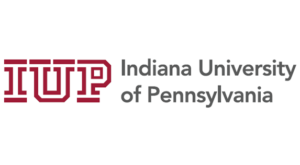 If you're looking for a hybrid option, you can get a Ph.D. in Media and Communication Studies, where you'll do part of your studies in person and a portion online. You can choose to attend full or part-time, or you may be able to choose an individualized plan of attendance under special circumstances.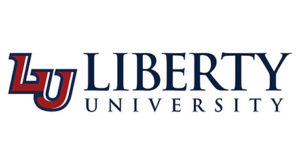 Offering 8-week courses for a total of 60 credit hours, you can get a Ph.D. in communication in three years on average. If you are or have been in the military, you or your spouse can get a discount on tuition as a thank-you for your service and a way to make getting your doctorate a little easier.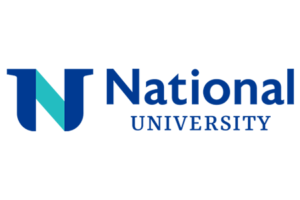 Independent classes of one make it entirely flexible for you to get your Doctor of Business Administration degree entirely online from NU. Adding a marketing concentration provides you with additional communications studies. You can finish the 48-credit program in as little as three years. Since new classes begin every Monday, you can start right away.

You can get your Ph.D. in Communication through a Christian perspective and finish in three years! Most of the classes are available to be completed online though there is a week-long required residency in Virginia Beach at the start of your program. Classes begin multiple times throughout the year, so you have some flexibility in beginning the degree program.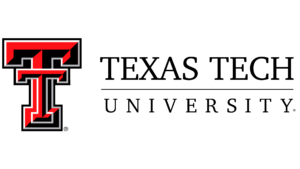 As an online student, you'll take the same coursework as those who attend class in person. While most of your work can be completed online, this is considered a hybrid degree because you'll be required to attend an intensive two-week onsite workshop in May of each year. Additionally, there are deadlines with limited start dates, so you may have to wait to begin your studies.

You can get a Ph.D. in Business Administration and add a concentration in marketing for additional communications learning. With coursework completed 100 percent online, you can complete the degree in three to five years. If you're interested in communications as an organization leader, this might be your degree program.

This university offers a program to get a Doctor in Business Administration online. For additional communications knowledge, add a concentration in marketing. Classes in this 66-credit program last for eight weeks. Students must write a dissertation to meet all the qualifications.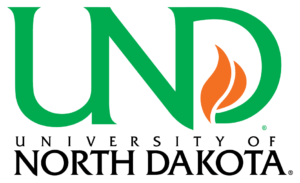 One of the great things about this Communication Ph.D. program is that you can begin right after obtaining your undergraduate degree. Here, you can earn your master's degree while you earn your doctorate. You have the choice to attend in person or online. As an online student, you're encouraged to participate in live sessions online, but this is not required if your schedule doesn't permit it.
Getting your Online Ph.D. in Communication Degree
With more universities offering online degree choices, it's easier than ever to move forward and get your Ph.D. in communications. Make sure that you meet all of the requirements before you apply.
If you have questions, ask the admissions counselor, as there may be multiple ways to meet these requirements. Also, be sure that you understand any time commitments ahead of time to ensure that you can fit your education into your schedule. Talk to the financial aid counselor to see if you qualify for any assistance or if the university offers any payment plans. Some universities will require you to begin your coursework at a particular time, while others may offer flexibility in this area so that you can immediately start your journey.
Finding the right university takes time and research. Once you know your long-term goals, look for schools that offer specializations, fees, courses, networking opportunities, and a schedule that will get you on your way! With this guide as your launching pad, you are on your way to the career of your dreams.
Additional Resources
2023 Guide to the Best Online Master's in Marketing Degrees
2023 Guide to the Best Online Master's in Mental Health Counseling Degrees