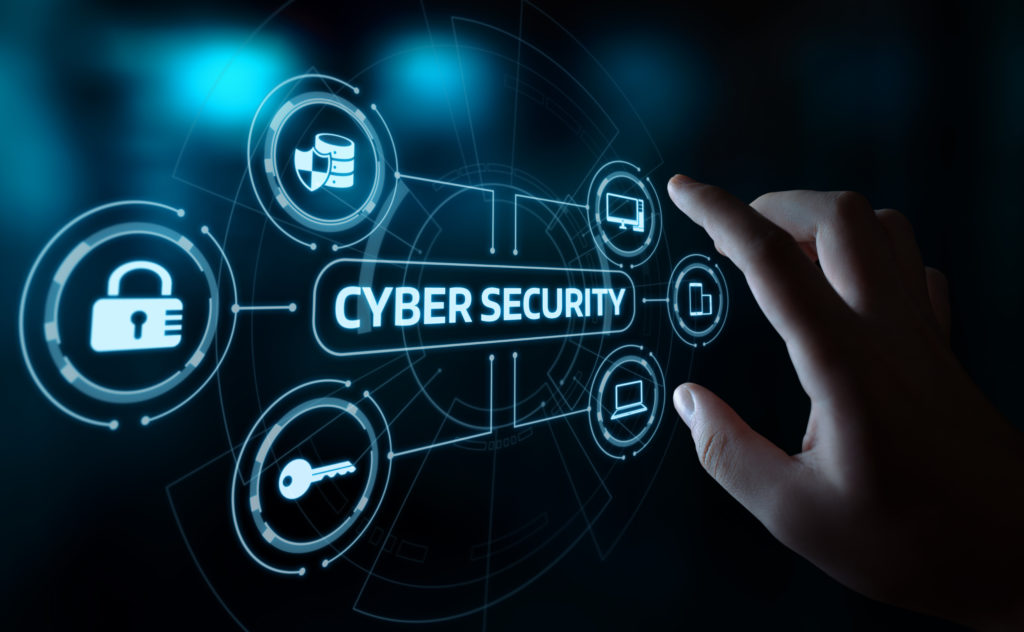 What Can I Do with an Associate's in Cybersecurity?
What Can I Do with an Associate's in Cybersecurity?
There are plenty of things you can do with an associate's degree in cybersecurity. Some of the most prominent positions you can pursue with an associate degree in cybersecurity are:
Security system administrator: This is a role that involves managing all aspects of cybersecurity of any given business. Those who take on these roles are tasked with maintaining a safe system that is free of cybersecurity threats.
Web developer: Those who take on the position of web developer are tasked with using their technical knowledge to create functional websites. They often work for companies, businesses, and organizations directly, but they may also be freelance developers.
Cyber data analysts: Those who become data analysts are tasked with interpreting various data results to use them to create better and more strategic outcomes. In particular, they use them to strengthen data security.
Information security associate: Those who work as information security associates are tasked with working with the head of cybersecurity. This is a broad role that can require them to help or assist in various departments across the company.
Penetration tester: Those who work as penetration testers are tasked with testing various IT systems to see if they are easily hackable. They are responsible for identifying weaknesses and finding ways to improve them.
Information and assurance engineers: Those who work as information and assurance engineers are tasked with working with other IT specialists to develop cybersecurity systems.
Cryptanalyst: When it comes to cryptanalysts, they often do the work of a cryptographic and vice versa.
Network support engineer: Network support engineers are tasked with managing all aspects of a computer network. This includes software, hardware, as well as other types of equipment. They are often responsible for testing, troubleshooting, as well as resolving network issues. They are also expected to maintain both the hardware and software, as well as the design and management of data systems.
Cryptographer: Those who work as a cryptographer are often tasked with duties such as encrypting information in order to prevent it from being hacked and read by others. This is an advanced role but is accessible to those who may be harmful to the organization. This most often applies to organizations who are sending messages which they want to keep away from hackers.
Computer support specialist: Lastly, those who work as computer support specialists are tasked with giving technical advice to users in relation to using hardware and software.
What are the benefits of having an associate's degree in cybersecurity?
If you are wondering about the benefits of having an associate's degree in cybersecurity, some of them are:
Great Salaries: Cybersecurity is one of the fields that can allow you to earn healthy salaries with an associate's degree. This is especially for those who stick with it over time. Therefore, those who work in the field and stick with it can earn upwards of $100,000 or even much more.
Job Security: Another major benefit of earning an associate's degree in cybersecurity. This is because this field is in high demand, as most companies require consistent cybersecurity services. Therefore, those who enter this field often enjoy an almost endless list of opportunities.
Women-Encouraged: Additionally, cybersecurity is presently a hot field for women. Although these jobs have been mostly taken by men in the past, the industry is finally poised to make some serious changes. Specifically, at least half of the companies are actively searching for female candidates. Therefore, if you are a woman who is interested in entering into a technical field, earning an associate's degree may be an excellent idea.
Job Growth: Moreover, given that technology is ever-changing, the potential for job growth is immense. Continuing education and earning new certifications are essentially part of the job.
What are the requirements to get an associate's degree in cybersecurity?
To earn an associate's degree in cybersecurity, you typically need to earn at least 60 credits, which is two years of full-time studying. However, it can take 3-4 years for those who choose to go to school part-time. The types of courses you will study will include general studies, various technology courses, several electives, as well as field experience.
Those who have taken courses in high school have taken college courses in the past or otherwise have technical experience may enroll in accelerated programs. These programs may allow you to complete your degree and graduate in around a year's time.
You May Also Enjoy Reading: