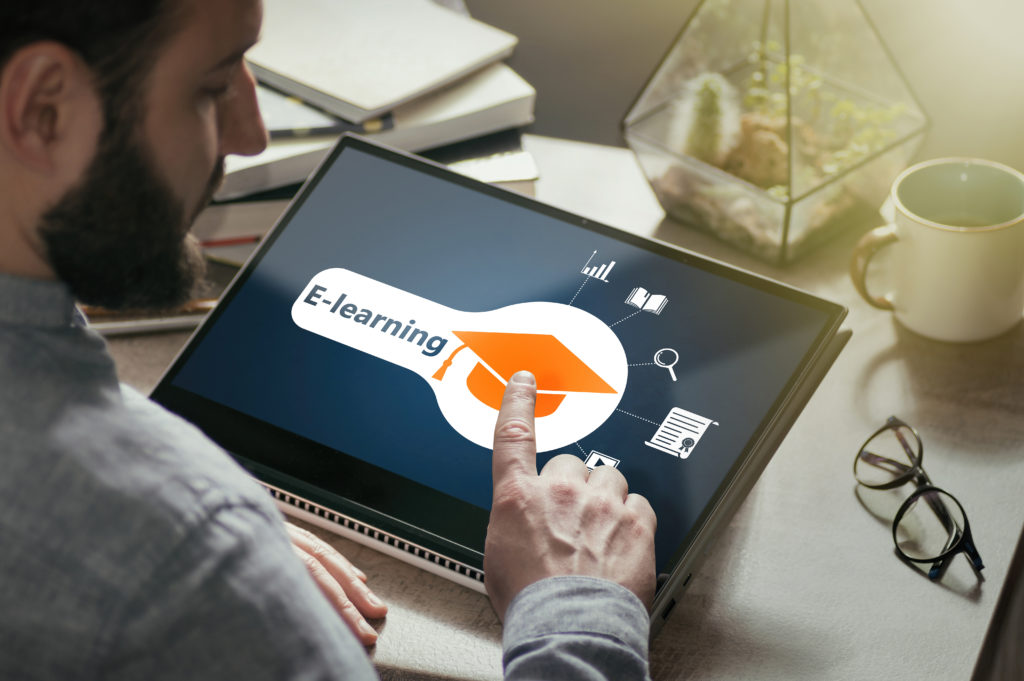 Can I Finish My Associate's Degree Online?
This educational option can be used very flexibly so that students can balance work, education, family life, and other obligations. In many cases, this is also a very affordable educational route.
What Is An Associate's Degree?
An associate's degree online is often thought of as "half" a bachelor's degree. The associate's program will get a student started on an educational pathway. Most associate's degrees take approximately two years to complete, while a bachelor's degree would take four years.
This educational pathway can help students advance their current career, become qualified for better-paying positions, or give them some time in which to pinpoint which direction they would like to ultimately take in their education.
Who Should Pursue An Associate's Degree?
This type of program can be a great fit for any student. However, an online associate's degree can be truly ideal for certain people.
Working adults can greatly benefit from this type of educational pathway. The online degree programs allow greater flexibility with scheduling. Students often have the option of working at their own pace. This can provide time for other obligations such as work and family. Many working adults are intimidated by a traditional college schedule on campus as it is very limited in flexibility. An associate's degree online can open up opportunities for those who once felt they had none.
Those serving in the military have also found this to be a great educational option. Many active-duty men and women have found that they can complete their educational goals while serving in the military. This makes it easier to transition back into civilian life and secure employment after service.
Another group that can benefit from this option is parents. Many parents feel overwhelmed by their responsibilities and feel they will never have the chance to pursue their own educational dreams. Working online at a flexible pace allows parents to take care of their children and work toward their goals at the same time.
How To Be Successful In Online Education
Online education is designed to be accessible to pretty much anyone, anywhere. Entrance requirements for an online associate's degree are not as stringent as other programs. However, there are certain skills that will help a student better succeed on this pathway.
Time Management- It is essential that an online student understands the importance of time management skills. In an online program, there will not be a teacher or professor meeting students face to face. This means that each student will need to hold themselves accountable for deadlines and assignments. Many students find it helpful to recruit a trusted friend or family member to help with accountability. It is important to remember, though, ultimately it is the student's responsibility to meet deadlines and turn in work.
Motivation- Another crucial ingredient to success in online education is motivation. Students should take advantage of opportunities to connect with fellow students online. If this is an option, the teacher will explain where and how this can be done early on in the class.
Another way to keep motivation high would be to create a vision board. A vision board can be a simple poster board that the student designs to illustrate why they pursue this degree. What does the student hope to accomplish? Where does the student see themselves upon completion? When motivation starts to lack, the vision board can help them remember why they are doing this in the first place.
Boundaries- When pursuing an online degree, it will be important for students to enforce boundaries. Boundaries must be established to protect time and focus. This is especially important for those who live with spouses, children, or other housemates. Boundaries should be clear for everyone involved. Students should be prepared to protect those boundaries in order to stay on task.
For those who are willing to put in the work and follow these simple steps, an online associate's degree is a great way to continue education and make career dreams come true. Students and working adults who are looking to complete their education have many options available for them today. Not only are there many degree options available, but there are also different ways to complete those degrees. One popular option is to pursue an online associate's degree.
You May Also Enjoy Reading: