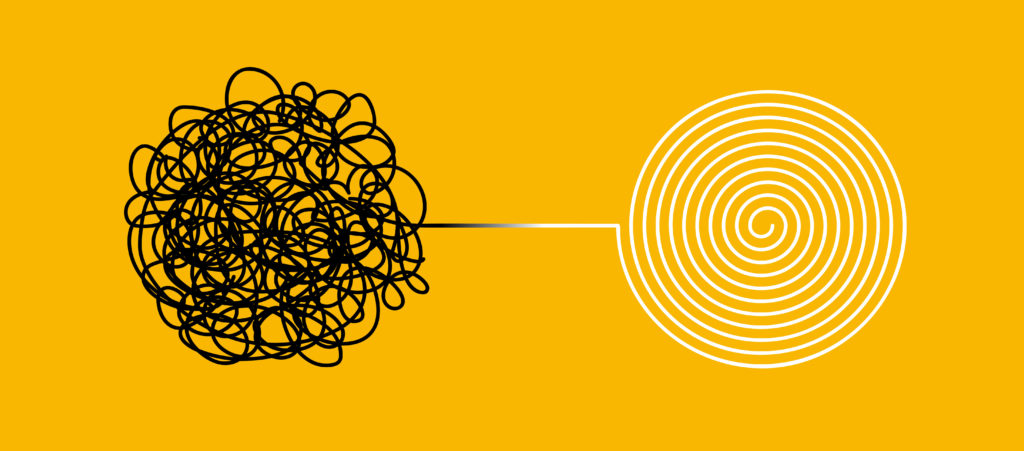 Guide to Online Psychology Programs for Enneagram Type 9
Are you interested in a Guide to Online Psychology Programs for Enneagram Type 9? If so you are in the right place! A person who identifies as having an Enneagram Type Nine personality is referred to as "the Peacekeeper," because they strive to foster harmony in their environment in like to avoid conflicts, tension, and drama. They are not only very trusting of others, stable, and accepting of others, but they are also very optimistic, creative, and supportive which makes them a natural for the field of psychology.
What are the Qualities of Enneagram Type 9?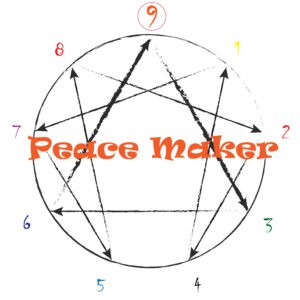 Type Nines work very hard to keep the peace and to help others with conflict resolution and how to heal from conflicts in the best way possible. Type Nines are also very spiritual and have an inner stability that makes them crave peace of mind. Nines are very often the referee when others are having a conflict which is basically what a psychologist does, especially when it comes to helping resolve conflicts between married couples or employees and the companies they work for.
This type of person has a knack for bringing people together since they are very intuitive and at the center of the Instinctive Center. Type Nines are even sometimes even referred to as the crown of the Enneagram since it is the top of the symbol and encompasses several of the other personality types. Type Nines want to help out by bringing a sense of peace to others and they can achieve that through a career in psychology. Type Nine's are very generous of their time and possessions which is also why they would thrive in a career as a psychologist. In order to break into this career, you would need a master's degree in Psychology.
Type Nines are very easy to talk to which is a trait that is extremely important when it comes to a career in psychology or any other mental health field. They are self-effacing, very empathetic towards others, and are very patient which all make them easier to talk with about issues and traumas that a person may be facing. They can see all sides of the story and are excellent at helping people reach a rational and healthy conclusion with their problems.
What Makes Psychology Great for Enneagram Type 9?
Enneagram Type Nines are very well-suited for positions as psychologists since they are "the peacemakers," and work hard to help others find resolutions to conflicts and other problems they are experiencing. People who identify as Enneagram Type Nines also tend to be very patient and make excellent listeners which are also great traits for a psychologist to possess. They are also very stable and patient which makes a profession in the field of psychology a great option for them.
Type Nines enjoy all aspects of working in the mental health field because they enjoy peace of mind in their own lives and want for others to be able to achieve that level of peace and serenity. Also, Type Nines are very good at helping others in a calm manner and enjoy resolving conflicts. These are important traits when it comes to the field of psychology because they can listen well and help find solutions for issues that another person is facing in their lives.
A healthy person that identifies as an Enneagram Type Nine is someone who is very humble and honest. They enjoy living a life that is uncomplicated and tries to remain very optimistic in all situations. They are very patient, and they have a quiet strength within them that is very reassuring for others around them. It is very easy for them to see other people's points of view, and they try to avoid being judgmental. These are all traits that are very well-connected to a career in psychology.
Why is an Online Master's in Psychology Degree Good for Enneagram Nines?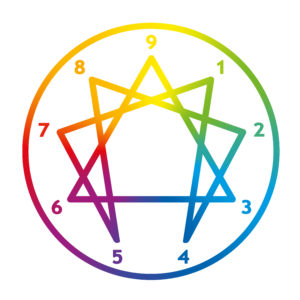 Enneagram Nines want nothing more than to always possess a sense of inner peace and harmony and they want that for others also which is another reason Type Nines will do well with a career in psychology. They also attempt to avoid conflict with others and other emotional disturbances since they are considered peacemakers. They enjoy their mission to achieve internal as well as external peace for themselves and also for others which is the reason they are always striving to keep peace and help others achieve that too.
Type Nines have an innate ability to see all perspectives in a variety of situations and are able to be patient, calm, adaptable, and reassuring to others. They tend to be extremely supportive of others, enjoy resolving conflict and try to remain very open-minded about many topics without judging others in the process.
Here are some of our picks of online psychology master's programs for Enneagram Type 9!
Note: Programs are presented in alphabetical order without formal ranking.
Arizona State University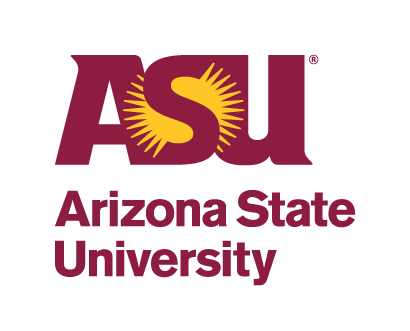 The online master's degree in the psychology program at Arizona State University is a great program for students who fall under the Enneagram Type Nine. The program focuses on the understanding of both psychological theories as well as the observation-style research findings when it comes to human behavior. Type nines love this since they are known as "the peacemaker" and want to know what makes people feel good and be happy. Students who possess calmness and patience can listen to others in an objective manner to help them through situations that are troubling them. For instance, if a couple is dealing with marital issues, a Type Nine psychologist will be able to help guide them in a way that will foster a peaceful resolution between the two people.
Arizona State University is located in Phoenix and although this program is completed fully online by students, there are plenty of opportunities at the college and throughout Phoenix in which students can volunteer to help others. Type Nine students will enjoy the Make an Impact club through the university that offers opportunities for students to join groups, such as the Peace Corps and Americorps, that help people in the Phoenix area and throughout the country. The university also offers clubs and organizations that allow students to focus on their physical and emotional health which are also very important traits for Enneagram Nine students.
Fort Hays University

Located in Hays, Kansas, Fort Hays University offers a fully online school psychology program that features two program tracks and either one will be appealing to Enneagram Nine students. The first is the Master of Science program that will set graduates up for a career working with others, especially children, to help them navigate issues in their lives. The other program is the Education Specialist Program which teaches students how to administer problem-solving and community-building skills to students in an educational environment. Both programs allow Enneagram Nine students to use their unique abilities to remain objective while helping resolve confrontation and helping others to achieve peace in their lives, including their work or school environments.
Enneagram Nine students will enjoy the many student engagement organizations that the university offers since belonging to groups while helping others is paramount. These organizations allow students to not only make new friends and stay engaged with others but also build their leadership skills and foster a positive environment throughout the campus.
Indiana Wesleyan University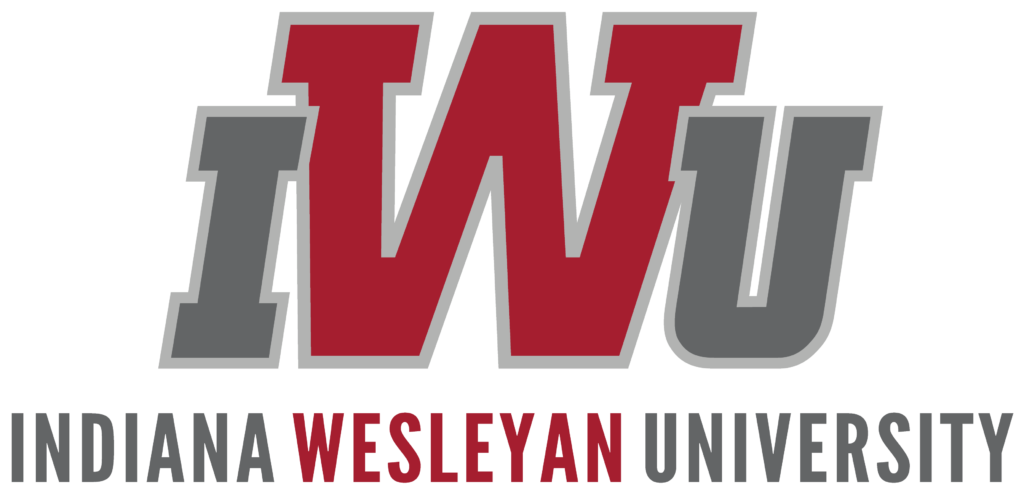 For Enneagram Type Nine students who are fascinated with the things that motivate others and who want to understand all they can about human behavior and relationships, the fully online Master of Arts in the Psychology program at Indiana Wesleyan University may be an attractive option for students who want to further their education in the field of psychology. The program offers specializations in not only industrial and organizational psychology but in life coaching and positive psychology also which is right up the alley of people who are Type Nines since they can help others in managing their lives in a positive and successful manner.
Students at this university have plenty of groups and organizations they can join that will allow them to carry out acts of service to others and to better understand the mental health and well-being of others through traditional psychology as well as positive psychology perspectives. For those Type Nines who are very spiritual, studies can include biblical and ethical principles as this university is Christ-centered and located in Marion, Indiana.
Liberty University

The Master of Arts in Applied Psychology program at Liberty University is touted as a program that will help students, "Transform Lives" which is in tune with Enneagram Nine students since they gravitate towards programs that can help others make positive changes in their lives. The program offers two different specializations that will provide students with the skill sets they need to positively affect others in a variety of settings. The two tracks include industrial and organizational psychology which will allow graduates of the program to foster better work relations within companies and improve the overall culture and employee satisfaction of the company. The developmental psychology track will teach graduates how to work with people who are experiencing behavioral and mental disorders in several different settings including schools, hospitals, and even in the graduate's own private practice.
Since Liberty University was founded by Jerry Falwell Sr. and Elmer L. Towns in 1971 and is a Christian-based university, Enneagram Nines will have plenty of opportunities to join groups and organizations that are designed to help others. Many Enneagram Nine students also choose career paths as church leaders, so this type of environment will offer peace and harmony to students while they pursue their master's degree in psychology in the beautiful city of Lynchburg, Virginia.
Lynn University

The master's in the psychology program at Lynn University helps students to build a strong foundation for not only psychological research but in human behavior as well. Enneagram Nine students enjoy all aspects of human behavior since they strive to connect with others while helping them through difficult situations. Students can choose from two online specialties, the general psychology program or the industrial and organizational psychology. Both programs will increase students' skill sets in the field of psychology and facilitate new skills to effectively work with organizations and corporations after graduation.
Lynn University was founded in 1962 and is nestled in Boca Raton, Florida, and features gorgeous lakes, landscaping, and beautifully designed buildings that provide a peaceful and serene environment for Enneagram Nines who excel in those types of surroundings. The university also offers clubs and organizations that promote leadership and resolution-solving skills which also contribute to making this university a wonderful option for Enneagram Nine students.
North Central University

The Master of Arts in a Psychology degree program at North Central University is designed with a focus on human behavior and will foster the critical thinking and research skills of students who enroll in this fully online program. Graduates will be able to work in a multitude of different areas, such as marketing research, data analyzing, or project managing. The program is also geared towards preparing students for careers as a family service specialist, social services manager, intervention advocate, or employee trainer which are all great professions for people who identify as Enneagram Nine personalities. They are "the peacemakers" that enjoy helping others navigate their way through stressful situations and conflict to achieve a positive resolution.
Established in 1996 in the beautiful California city of La Jolla as part of the non-profit National University System, the North Central University offers students the opportunity to work with others through community events, including a race to benefit heart disease study and helping out at a food bank in Arizona. These types of events are thoroughly enjoyed by people with an Enneagram Personality Type Nine since they are peacemakers who enjoy helping others and bringing peace to those in need.
NSU Florida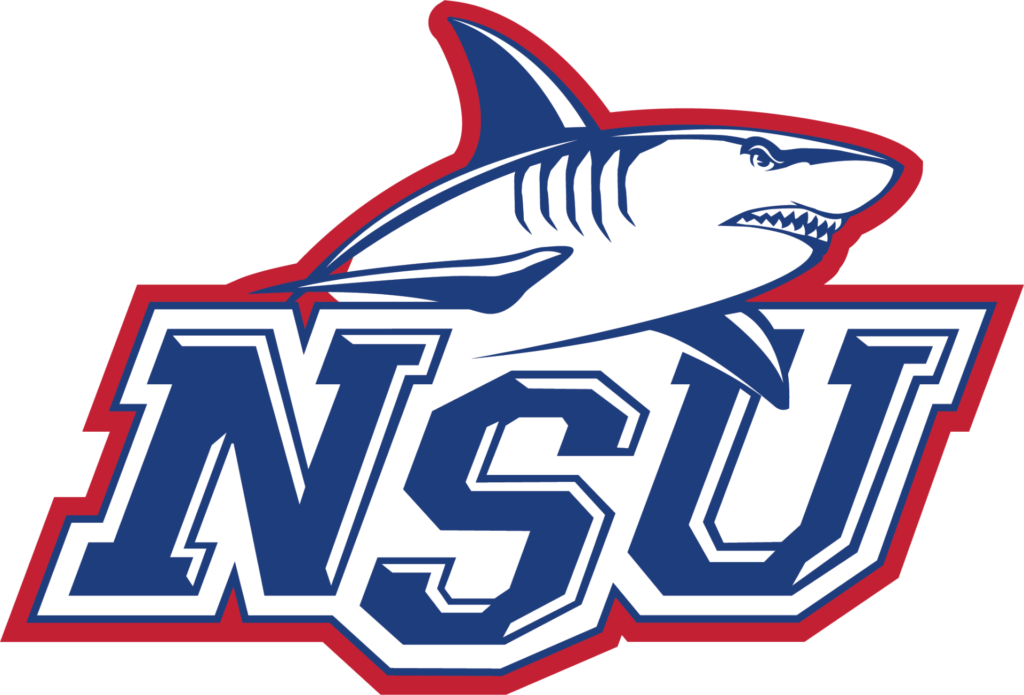 The NSU (Nova Southeastern) Master of Science in General Psychology Program will help students strengthen the effectiveness in their psychology careers in a variety of employment settings and promotes collaboration with others, which is important to students with a Type Nine personality. Students can choose between two different tracks for their degree, including the General Psychology track or the Applied Health Science concentration for those in the health care profession. Students will be prepared to work in a variety of settings, such as law enforcement agencies, hospitals and clinics, law firms, social services agencies, human resource departments, and many others that allow students to help foster a positive environment and bring resolution to any conflict.
NSU Florida was founded in Fort Lauderdale, Florida, in 1964, and offers a peaceful and serene environment near the ocean which makes it an amazing option in a college choice for those students who identify as an Enneagram Type Nine personality. The university offers a variety of student groups that online students can participate in to bring a sense of community within the student body as well as help others within the Fort Lauderdale community.
Saint Leo University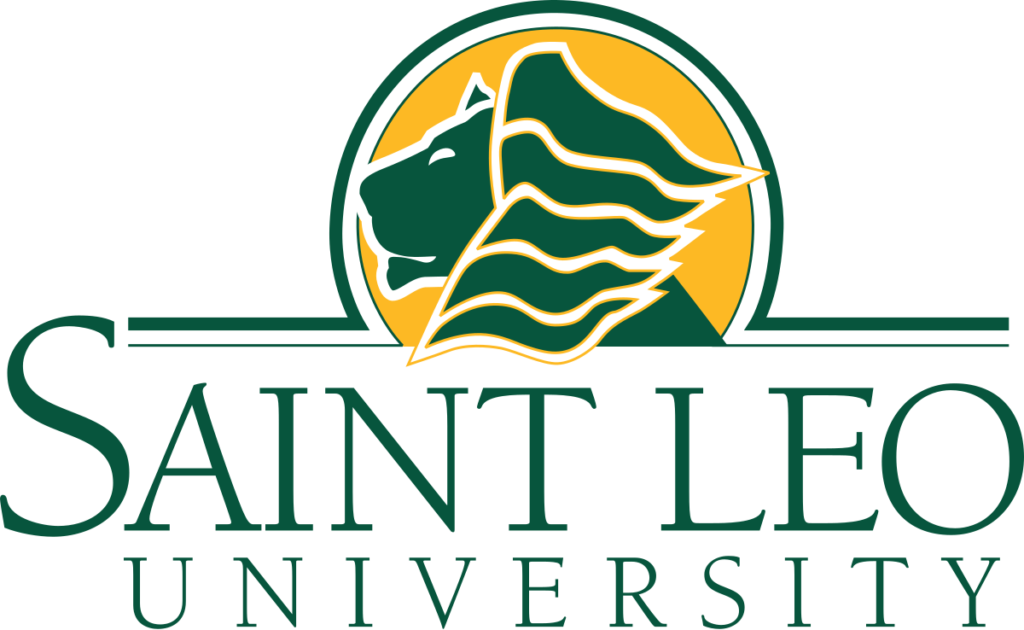 In the online Masters in the Psychology program at Saint Leo University in St. Leo, Florida, students have the opportunity to learn more about human behavior and a global understanding of it. The program promotes a sensitivity to diversity within the human community which is something that Enneagram Type Nine people will enjoy and embrace. Students will be prepared to work in a variety of different settings, including government, business, military, educational, and even non-profit settings. The program is unique in the fact that each student will complete a final capstone project which will focus on ethical decision-making as well as research and analysis to prepare students for their future employment.
Founded more than five decades ago, Saint Leo University is distinguished as being one of the top-ranked universities in the state of Florida. Type Nines who hold their spirituality side close to them will enjoy the fact that the university is a Catholic-based institution for higher learning but welcomes students of all faiths. Type Nines also enjoy staying physically fit and will appreciate the fact that a Wellness Center is being constructed on the Saint Leo University campus.
South New Hampshire University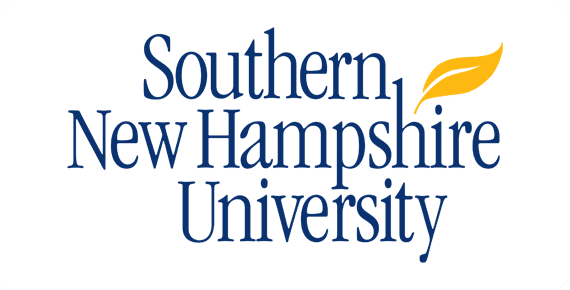 The Online Master's in Psychology Program at South New Hampshire University will provide students with the expertise they need to advance their careers in the field of psychology. A program is a wonderful option for Enneagram Type Nine people since the accredited online master's degree program will help students play a major role in the wellness and mental health of diverse populations in an array of different environments, including hospitals, schools, and government agencies. The overall idea of gaining more knowledge to help foster the health and well-being of others is by its nature very attractive to Type Nine personalities.
Founded 80 years ago, Southern New Hampshire University's master's degree in psychology program offers three concentrations, including forensic psychology, industrial-organizational psychology, and child and adolescent development psychology. Students that identify as an Enneagram Type Nine personality will enjoy any one of these three concentrations as they involve fostering conflict resolution and ensuring peace of mind in the lives of others. The campus is located in the heart of Manchester, New Hampshire, and serves over 3,000 students per year.
University of Louisiana Monroe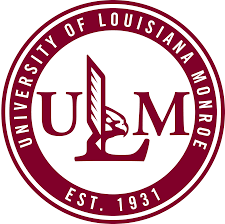 The Master of Science in Psychology (MS) program at the University of Louisiana Monroe is an excellent choice for Enneagram Nine students. The program offers a strong focus on criminal justice and since Enneagram Nine students can see all points of view in many situations. This will allow them to better determine how to help others in a variety of situations, including child abuse and neglect, rape, and even murder cases.
This program is fully online, but the university does a great job at keeping online students connected with others through the "netiquette" program. The program provides opportunities for students to share their thoughts, knowledge, and ideas on the topics of the program in a respectful manner and in a way that promotes a community atmosphere through forum posts and responses, emails, and more importantly, group communication since Enneagram Nines enjoy sharing with others and facilitating peace and harmony throughout groups.
Related:
10 best degrees for small business owners
Most Affordable Online Psychology Masters
Most Affordable Online Human Resources Bachelor's